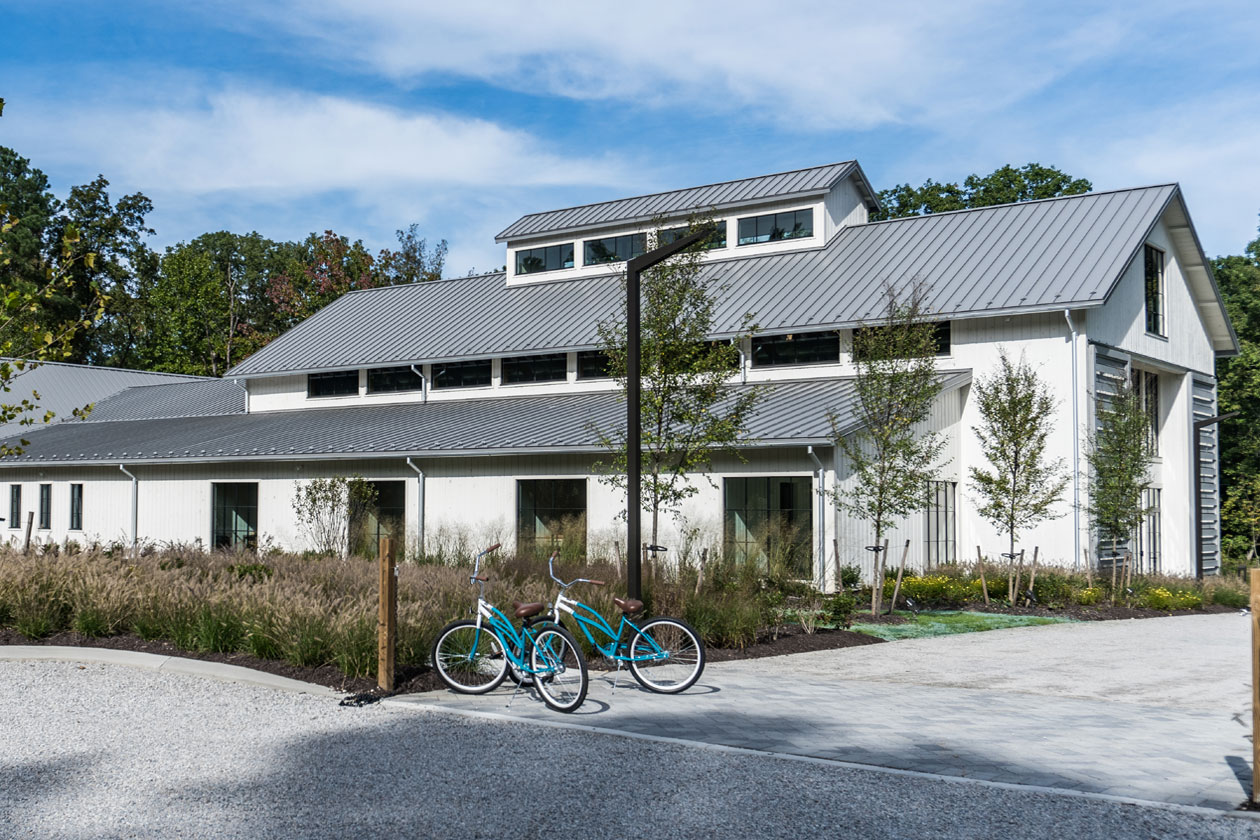 Hope Church
This modern church expansion combines spaces for performance, worship, and community activities
Our clients' ministry is the locus of numerous community events and activities in Richmond, Virginia. Leaders envisioned a new campus, separate from their traditional sanctuary, to accommodate the incredible variety of community functions of a modern church.
With their architects, they admired the open spatial experience of one of Geobarns' most successful winery-event structures, but with key differences. Necessarily a larger volume, the clear spans required for performance or athletics required an unusually robust structure. With such a variety of occupants and programs, interior finishes and glazing needed to be more modern and rugged than in a food and beverage service context. Finally, the office and support spaces needed an approach more suitable to school or office construction. The result is a spectacular connected pair of barn volumes.
The central performance and gathering space showcases its massive timber truss roof and cupola, which captures and filters daylight for the space below. Large glass window-walls use the spaces between posts to open the room up to an inviting porch housing outdoor gathering and break-out areas. A mezzanine level offers views of performances and events below, and the connector leads to the rear volume, housing support spaces, offices and meeting rooms.