Geobarns Forever Homes
Geobarns are especially suitable for homeowners seeking ample light and clear multi-story spaces, in a flexible architectural style that evokes a deep connection to the natural landscape. Our modified post-and-beam frame combines the look and feel of historic timber framing in an incredibly strong home that will deliver decades of comfortable living.
We collaborate closely with our clients to deliver a dream home that exceeds expectations. Our clients tell us that building with us was a joyful and rewarding experience, and many become lifelong friends.
Why Geobarns Homes Are Better
The Geobarns system is especially suitable for home builders seeking a farm-style home with minimalist design. Our signature diagonal framing creates strong homes with open interiors, which creates endlessly versatile design possibilities.
Every Geobarn home is designed for high thermal efficiency and high comfort. We carefully select materials that are sustainable, and we minimize VOCs and other unhealthy building products. That's the care and expertise any homeowner should expect and demand from a builder. That's Geobarns.
It's not enough to build a home well… we build homes for long-lasting, healthy living. We build to support home life that is joyful and happy. We make the design and construction process enjoyable and rewarding.
With our roots in New England agricultural farms, a Geobarns home delivers modern living with an authentic farmhouse experience.
Geobarns' open interiors and lofty ceilings create dramatic, light-filled spaces, especially with our signature cupola.
Our exposed timber framing of beautiful, rich-grained woods enhances interior spaces.
Our decades of experience will help you navigate the myriad decisions of custom home building. We believe building a custom home should be something to be enjoyed.
We protect your resources through our ironclad commitment to low waste and careful stewardship of client assets and building materials.
Bring Your Dream Home to Life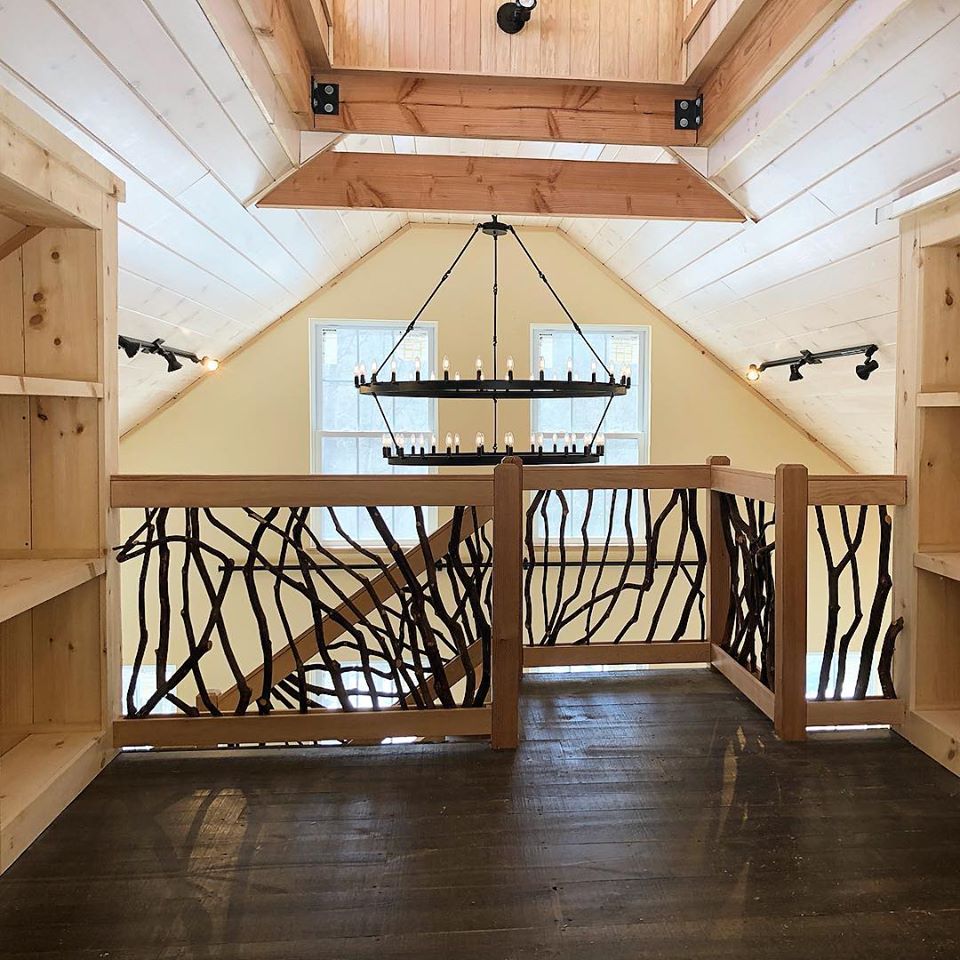 Building your dream home should be the best experience of a lifetime. It's a major investment that should be treated with respect. It's the opportunity to have an expert builder's advice to make the right decisions. Lastly, and perhaps most importantly, it's a product of teamwork.
With Geobarns as your partner, your experience will be all those things, because trust and transparency are natural to us. Nothing is as rewarding to us as the friendships we form with our clients… friendships forged in trust.
I wake up each morning in my house and I think, "yep, this is perfect."  I go to work, come home, and when I walk in the door I think, "yep, this is perfect."  …From the beautiful douglas fir beams, to the pickled ceiling, to the conduit spindles and beautiful railings.  I love it all
George's enthusiasm and passion for what he does goes beyond the norm. He gave us a gorgeous home way above what we thought we could have. He gave us a lifetime friendship with him and his crew. He gave us the key to the future generations on our farm. How do you express gratitude to someone who gave all that to you?
– with a joyous and humble heart.