Our Unique Design Features
Geobarns Cupolas
The cupola is the distinguishing feature of a finished Geobarn. They are more than decorations; there's a reason why builders have added cupolas to barns and meeting houses across America for centuries: abundant natural light and air flow, especially in large barns where livestock are housed and hay is stored.
Although we generally refer to all our roof toppers as "cupolas", most of them are technically "monitor roofs" or "clerestories". The name isn't as important as the function: to provide your Geobarn with as much natural light as possible, to manage heating and cooling efficiently, and to inspire happy living.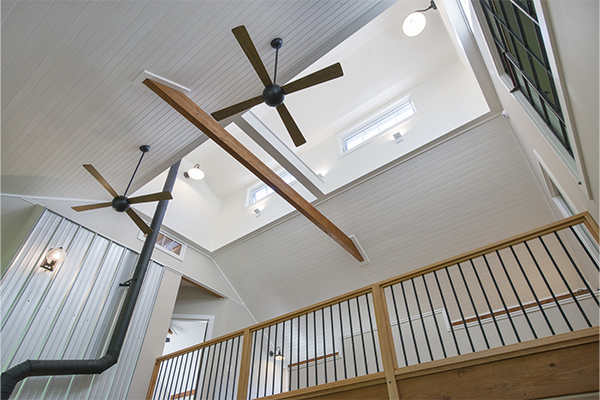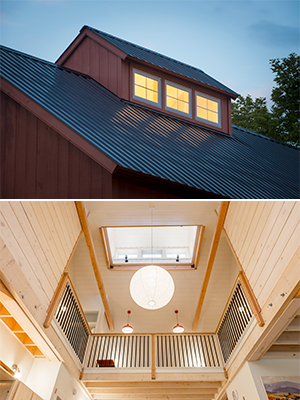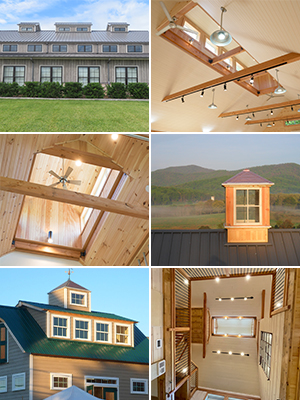 Most Geobarns are well-served with a single monitor-style cupola. Some Geobarns may need multiple cupolas in varying sizes, depending on the internal arrangement. Cupolas can be fitted with lighting, ceiling fans, and connections to the HVAC system. In some Geobarns, the cupola is large enough for an extra loft floor so you can enjoy the views.
Geobarns Hand-Built Doors
One of our most requested custom features is our rolling barn doors. Build by hand to match your interior finish, our rolling barn doors can serve as room dividers, close off large openings, and even partition off a corner of a large space into a separate room on demand. Geobarns rolling barn doors add tremendous flexibility to nearly any space.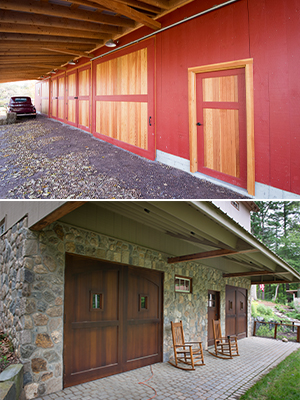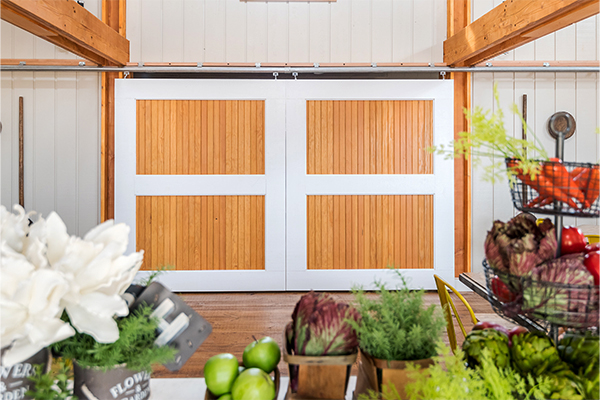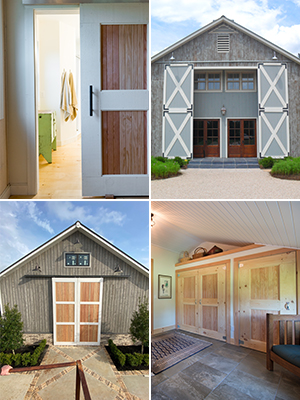 And that's not all… we often build hinged doors as well, which may be the solution finding the perfect style of door to define a room. Geobarns hand-built doors can also serve exterior purposes, such as weather shutters or when you need architecturally unique doors for your garage or retail space. Since our doors are custom built to match your Geobarn, we can create them in a variety of styles colors, and sizes… even two stories tall if needed.
Exposed Framing
If the beauty of exposed timbers appeals to you, you'll love what Geobarns can do for your interior design. Our Geobarns shell framing uses lovely Douglas fir posts and beams that you will want to show off for dramatic interior spaces. Collar ties, floor trusses, and even floor joists can all be exposed as well.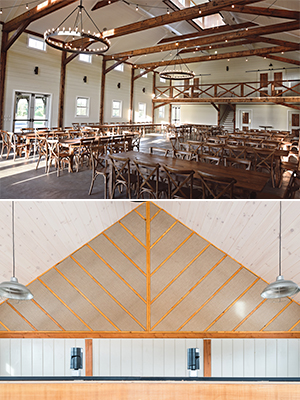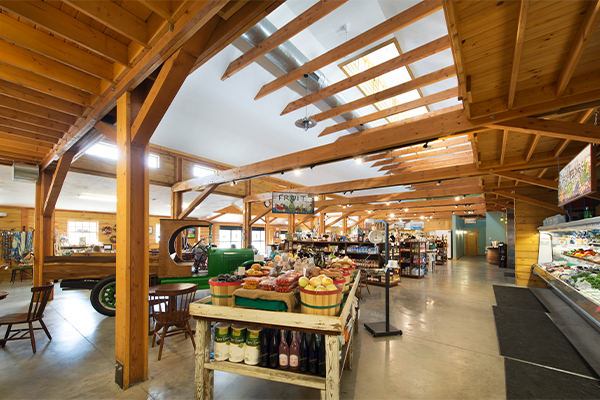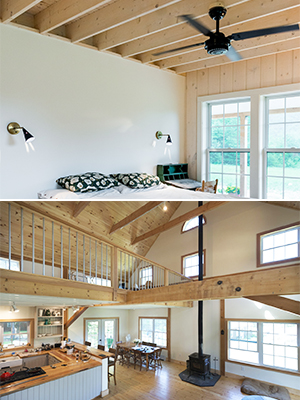 Douglas fir is an amazing wood: buttery smooth, richly grained, and nearly luminous, it can be naturally finished or stained in a variety of colors. It contrasts well with either painted or stained interior trim, especially with our popular pickled v-groove wood ceilings. Our design team will help you take maximum advantage of our framing and finish options for your Geobarn.
Artisan Details
Details turn an ordinary building into a stunning Geobarn. They are like a glue that ties the entire design together. Finishes, fixtures, colors… our design team will help you choose the artisan details that will make your Geobarn uniquely yours.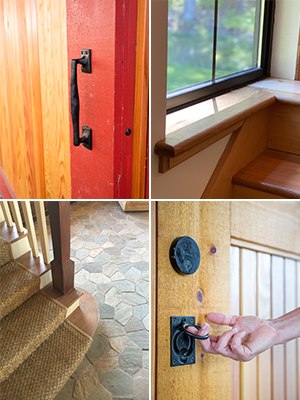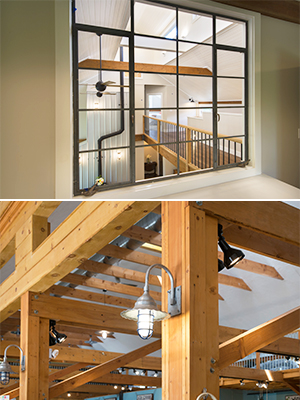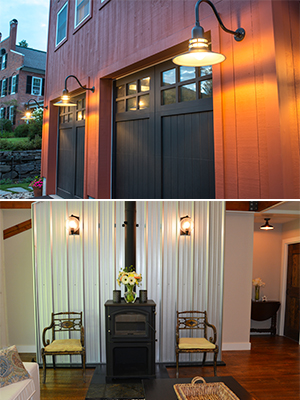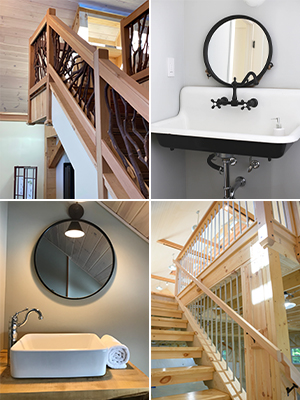 We have hundreds of design ideas in our Geobarns project library… and we'd love to see your fave pics from Instagram, Pinterest, or wherever you might have saved them. We've incorporated upcycled gems in many of our Geobarns, from kitchen sinks to interior windows. We're masters of sourcing those "simply perfect" fittings and fixtures from dozens of renovation suppliers. Found something you love from Etsy or Ebay? We can work with that, too!
Geobarns are Endlessly Versatile
Our simple post-and-beam shell can be adapted to many uses, from art studios to wineries and everything in between. Large or small, rustic or modern, a Geobarn can suit nearly any design palette. Between roof, siding, and trim, almost any color combination is available… many of our clients choose natural weathering or Cabot's American Barn Red. We can help you visualize color options during our design process, so you can make the choice that pleases you best.