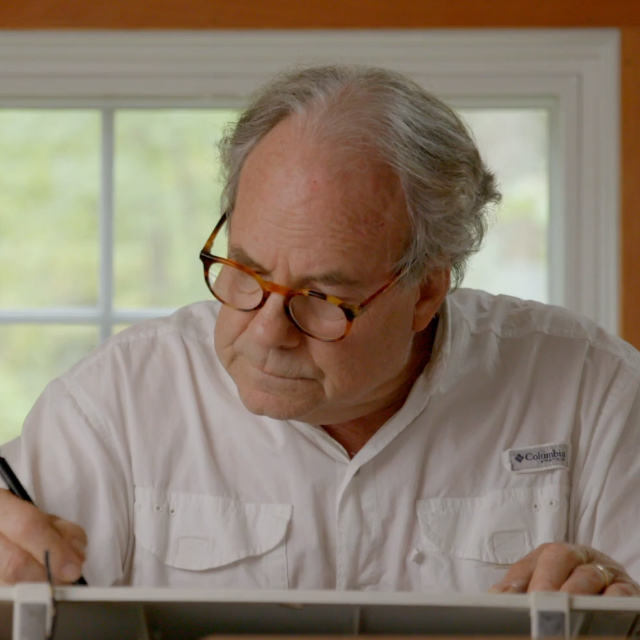 George Abetti
Founder and Chief Executive
---
George has been building Geobarns since the early 90's—when he developed a unique, proprietary design that combined the strength and beauty of post and beam timber framing with the versatility of low cost free span structures. Geobarns builds 12-20 buildings a year across the continental US, with a few clients in Europe and Canada.
George started out in full time ministry after graduating from Yale in 1972, working in a group home for troubled youth where the therapy involved construction. After earning an M-Div. he worked as a local church pastor in Scottsdale, Arizona and then in White River Junction until the early 90's, when some difficult life-changing events led to leaving the pastorate, getting a Master's in Counseling, and working in the school system. George created Geobarns as a design/build company as a means of support in the midst of this transition.
Geobarns flourished as both a design and a work ethic. It became a full time business in 2003 and developed into a national company with multiple teams of trained subcontractors working primarily on the eastern seaboard. Geobarns has since expanded to the Midwest and West Coast, with over 300 buildings ranging from wineries and commercial event buildings to art studios, homes, garages and equestrian facilities.
George applies this experience to every Geobarn project, regardless of size. Our success depends not only on innovative design and competitive price, but on the long history of trust and collaboration we bring to each job, at every level of the organization.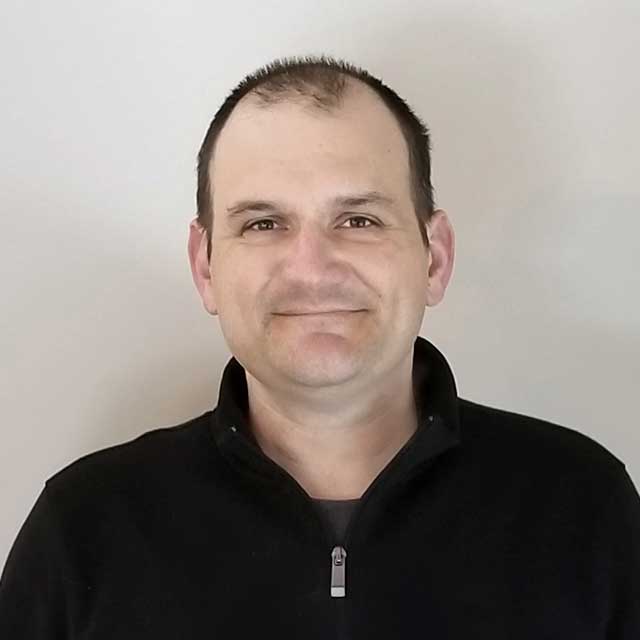 David Hamilton
Design and Development Principal
---
David has been responsible for innovative design, development and construction at a variety of scales and project types. He advises Geobarns clients with complex programs, land planning or permitting needs. Whether helping a business owner to devise a site plan for a first class winery complex, or presenting development proposals to zoning authorities, David brings his background to our projects anywhere we build.
David has advised on development strategy for tech offices, medical and research campuses, homebuilders and land developers. He has published books on best practices in development. He is a graduate of Middlebury College and of Harvard University, where he teaches in the Graduate School of Design.
Ryan Hereth
Project Management Principal
---
Ryan manages Geobarn projects in New England. He coordinates with clients and our design team from initial design to plan project logistics, budget and scheduling. As projects move into construction, clients work closely with Ryan to make the decisions that will bring a project in on time and on budget. Ryan directs on-site building activities, coordinating subcontractors, inspections and material ordering.
Like many of Geobarns' collaborators and subcontractors, Ryan has a background in fine arts, holding a BFA from Virginia Commonwealth University. He combines an artist's attention to detail with his experience in fine home building to help our clients execute their vision, creating spaces that speak to the needs and aspirations of the people who will inhabit our buildings.
Casey Williams
Site Stewardship Specialist
---
Casey is an ardent believer in the ability of each person to take ownership and action to make positive environmental change. She is constantly seeking new ways to support others as they learn to steward the places in their care—whether a small home garden, landscapes of native plants, or a trail system winding through a farm-to-table community.
With an intuitive capacity to deeply understand the hopes and desires of others, Casey works closely with Geobarns clients, crews and partners to regenerate the beauty and function of the land around our structures. She recognizes opportunities to enhance, expand and connect landscapes that not only provide an essential function and service in supporting the food chain and life on earth but also look good, adapt well, and are a joy to behold and maintain. Geobarns is dedicated to the stewardship of all resources involved in the building process—materials, energy, time, money—and Casey's role extends that mission to include the soil, water, food and biodiversity.
In addition to providing site assessment, planning and design, Casey is involved with project marketing and management in Virginia and beyond. Her loving concern for the well-being of others permeates her work with Geobarns and the people we serve.
Casey holds a Bachelor's degree in Environmental Science and a Master's degree in Urban and Environmental Planning, both from the University of Virginia. Her previous experience includes natural resource management, environmental education, community collaboration, and permaculture design. She lives with her husband and twin daughters in Charlottesville, VA and spends every moment she can outside studying and absorbing the beauty around her.
Susanne Abetti
Marketing Director
---
Susanne manages Geobarns' marketing, public relations and events, with direct responsibility for all communications and advertising. She also frequently contributes to interior design efforts on individual projects, following a lifelong interest in beautiful and interesting objects. Susanne joined George and Geobarns after her first career in Paris, as paralegal and administrator for a top-rated global law firm.
In one's life there are just a handful of experiences that someone looks back on, such as their wedding or the birth of one's child. For me, an addition to this list would be working with George and David of Geobarns.
We are both blessed to have worked with George and David. They are no longer our builders, but true members of our family.