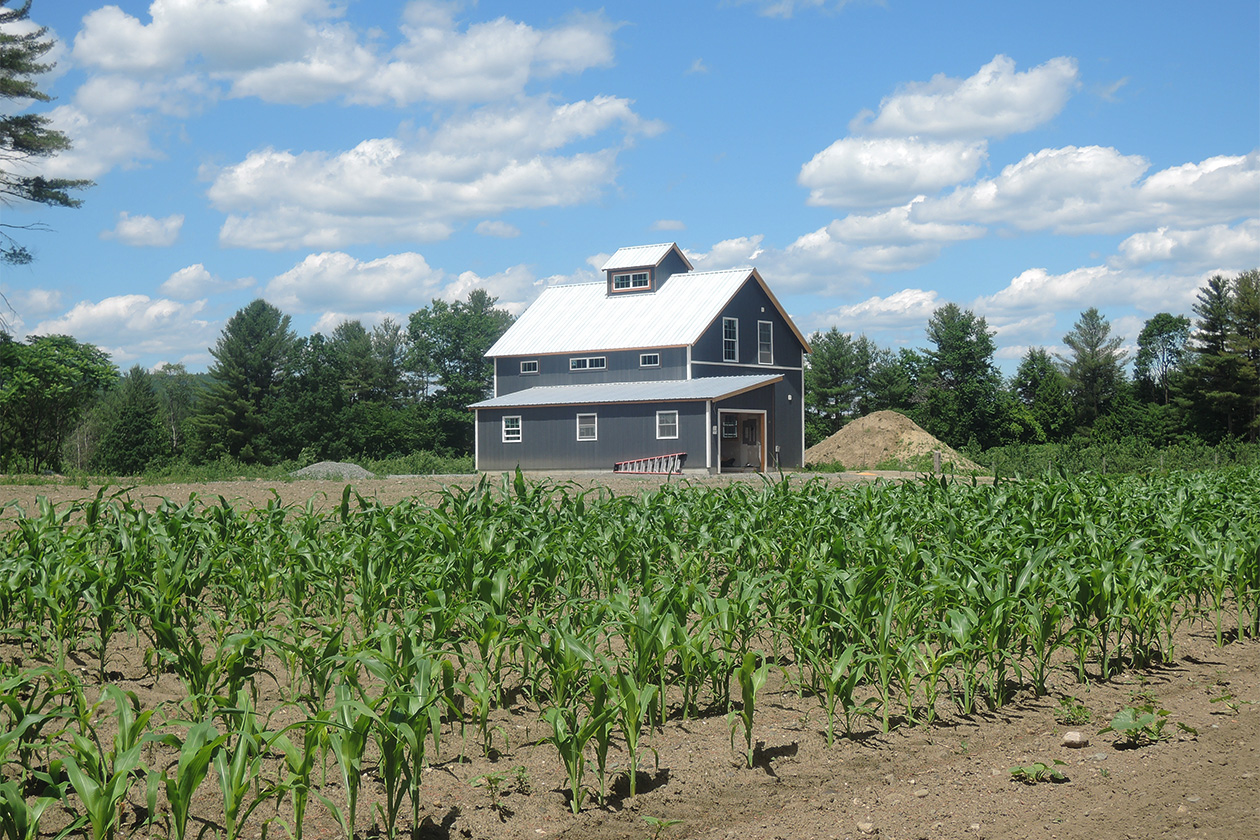 Farmhouse
A Simple Modern Farmhouse in the Middle of a Working Farm
This family farmhouse shows that custom design and construction can be affordable without being generic. It's further improved by our client's wonderful talent for interior decor.
The third-generation daughter of a well-known farm family in the Upper Valley hoped to establish a modest home on her newly-subdivided parcel of the family farm she worked. Situated between cornfields, a goose pond, and an apple orchard, this Geobarn is surrounded by our client's beloved farm. Maximizing the efficiency of the Geobarn shell, using well-crafted but inexpensive interior materials, and recruiting the extensive family-and-friend network for substantial DIY work, this dream project was truly a collaboration. The team was able to deliver this 1,800 square foot home and attached garage at an effective cost substantially below the typical cost of custom construction, making our client's dream of life on the family farm real.
While this building's soaring open spaces and windows are extraordinary, the story is anything but. Because Geobarns' roots are deep in agricultural buildings, we are always working with farm families and producers who, in addition to the well known challenges of making a living in agriculture, are taking on the challenge of succession and long-term planning for their families and their land. This is a national issue, but it's common to us, and we offer expertise in land planning and programming, and have substantial experience in the development of value-added production facilities and agritourism development, as well as homebuilding.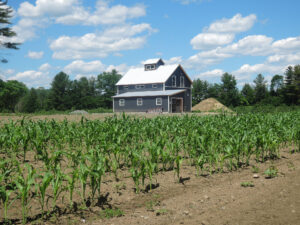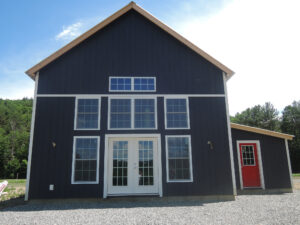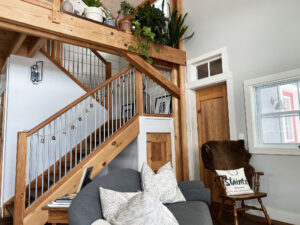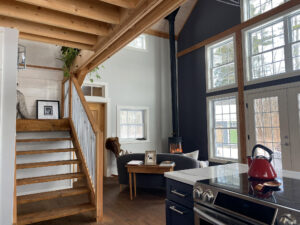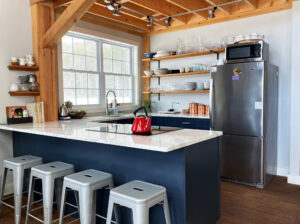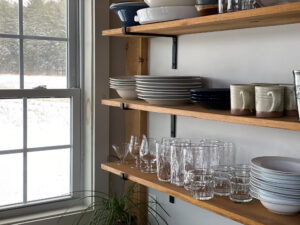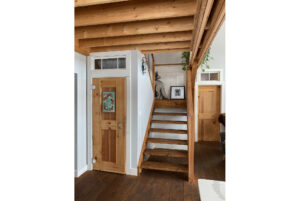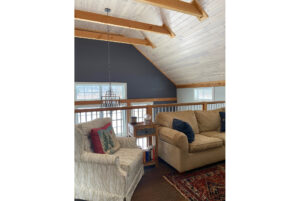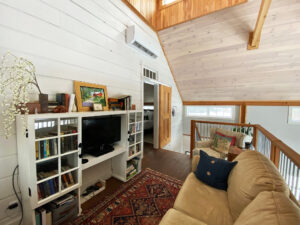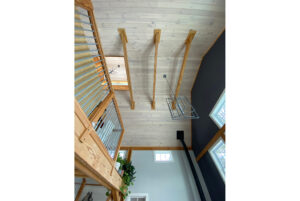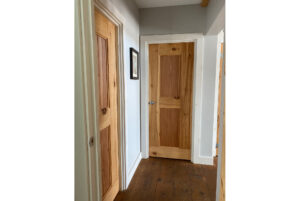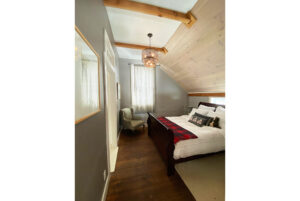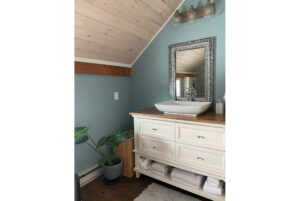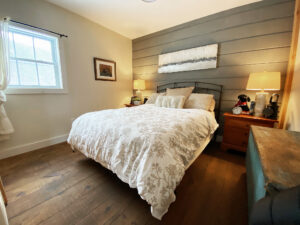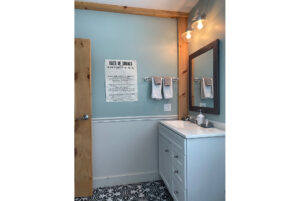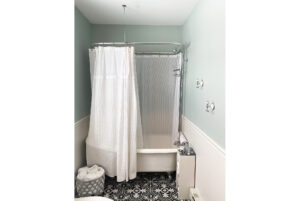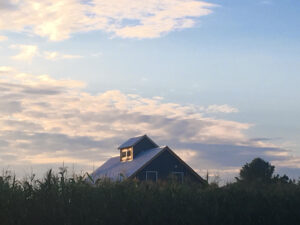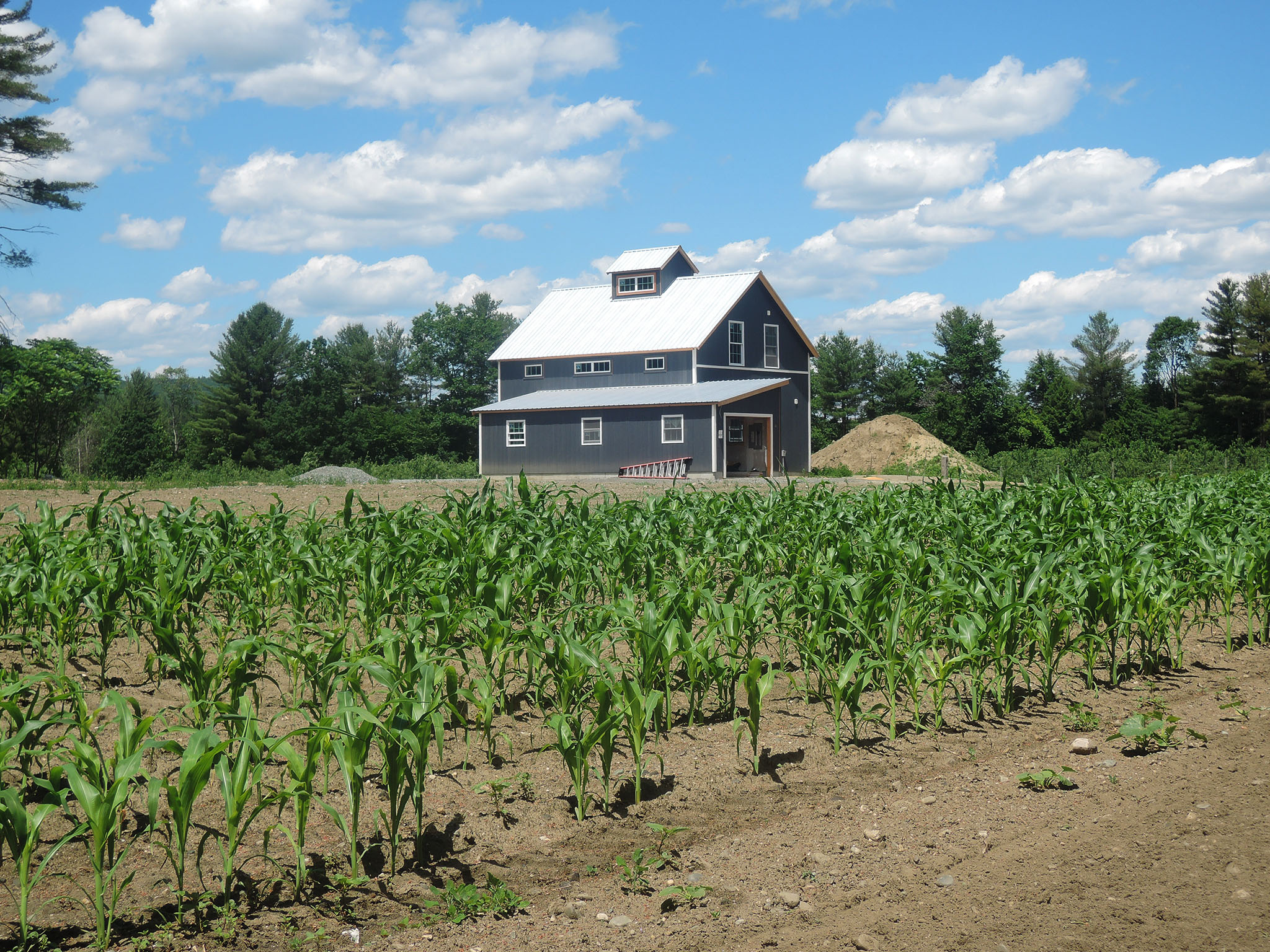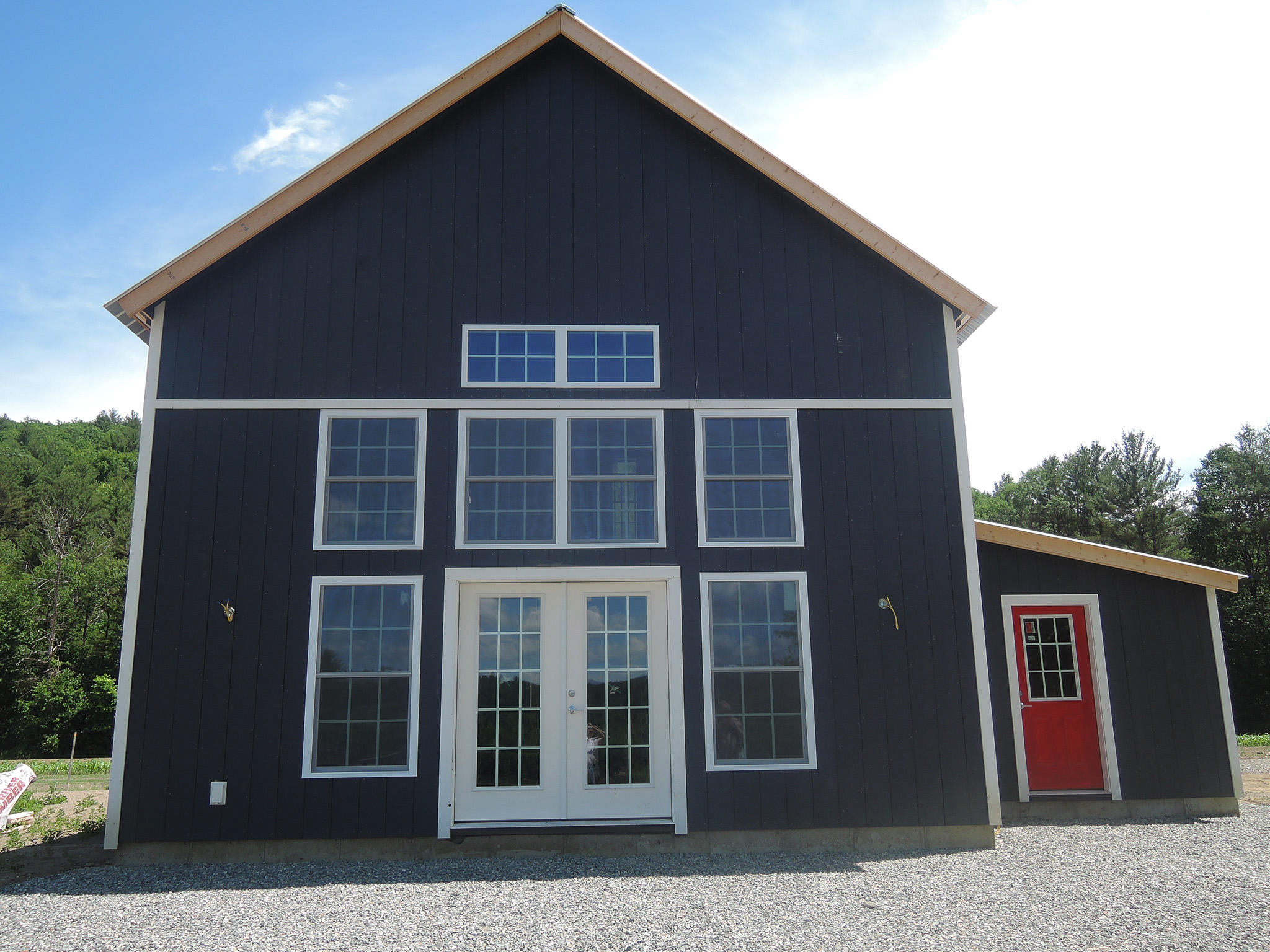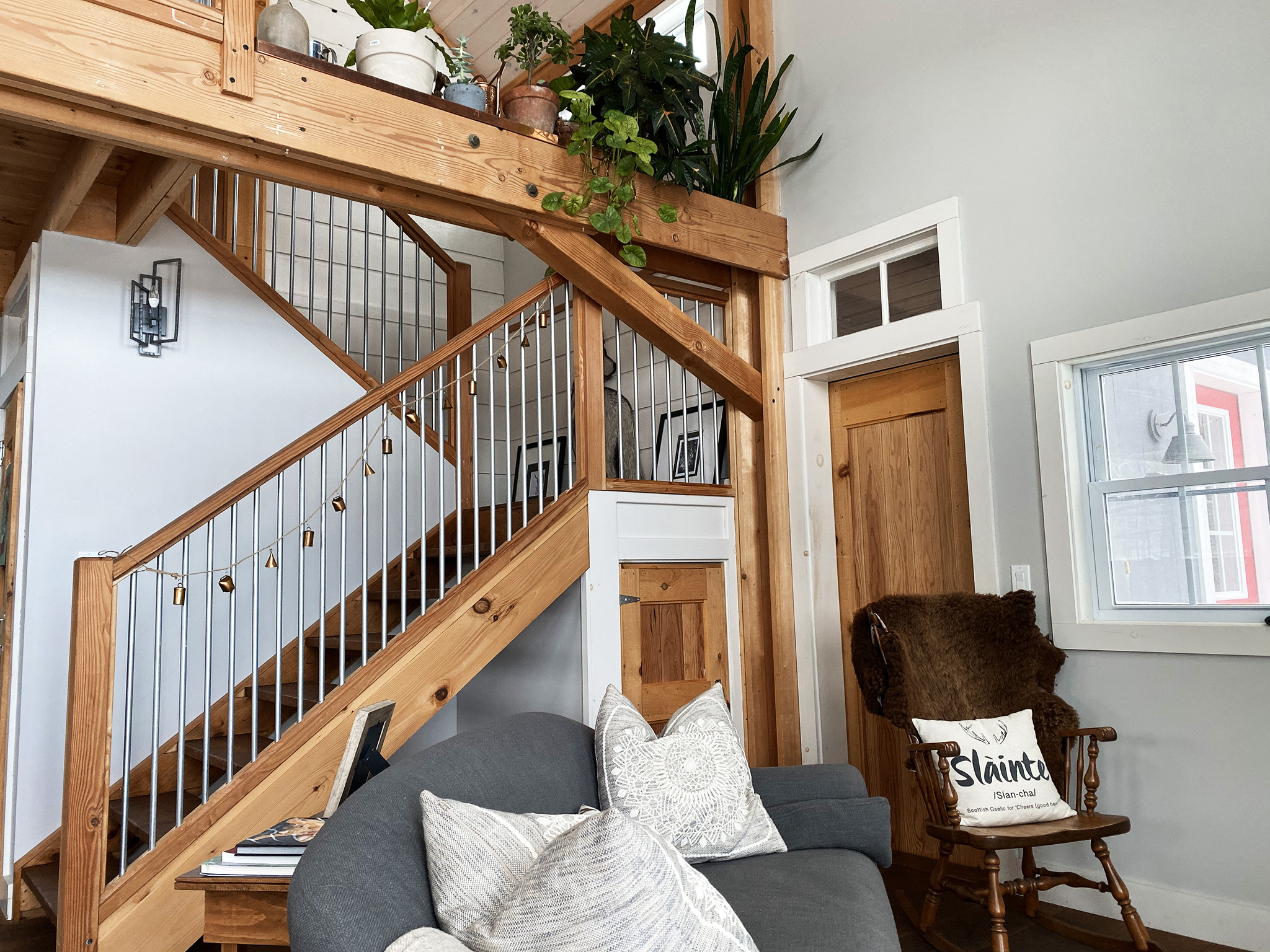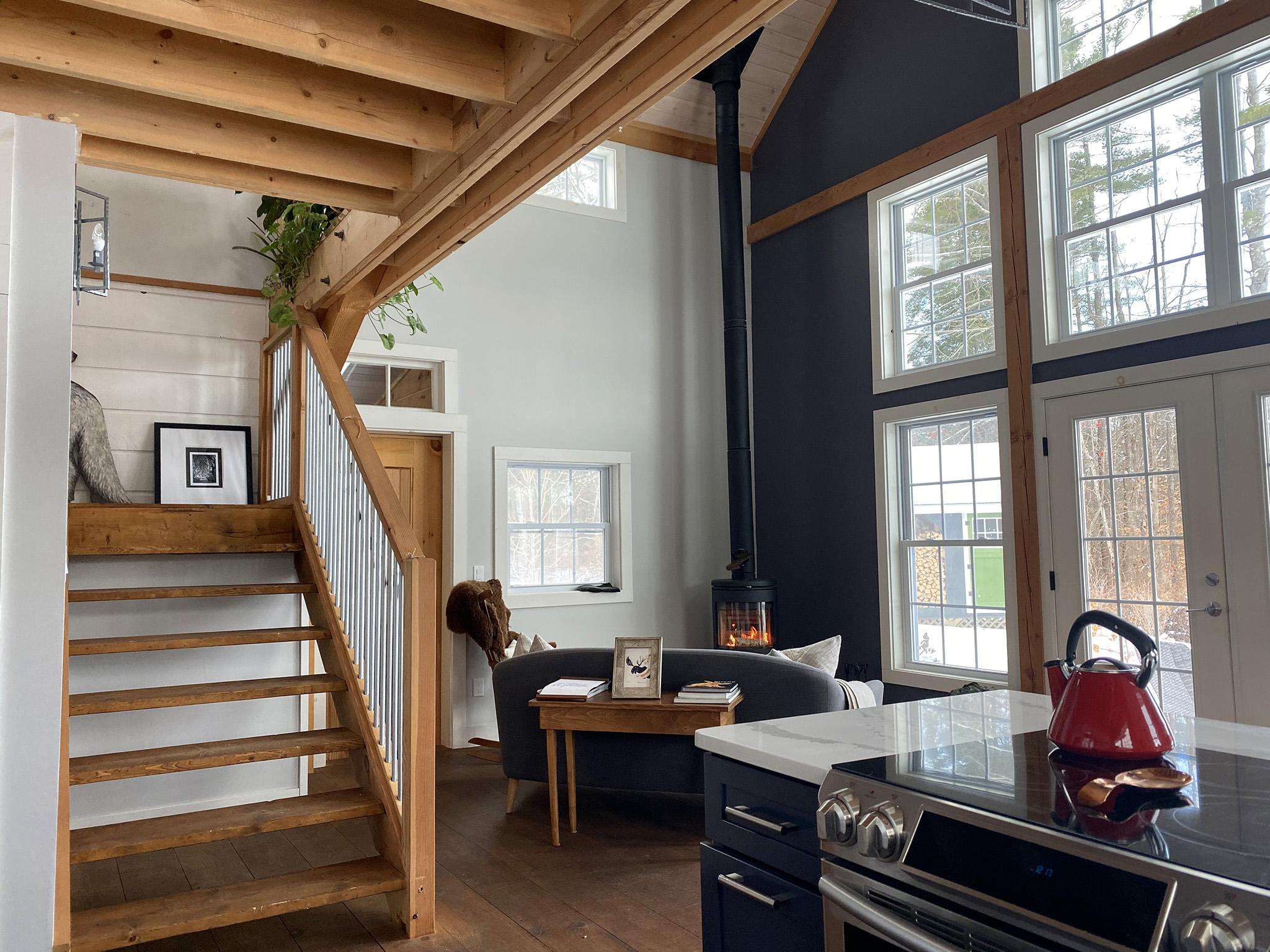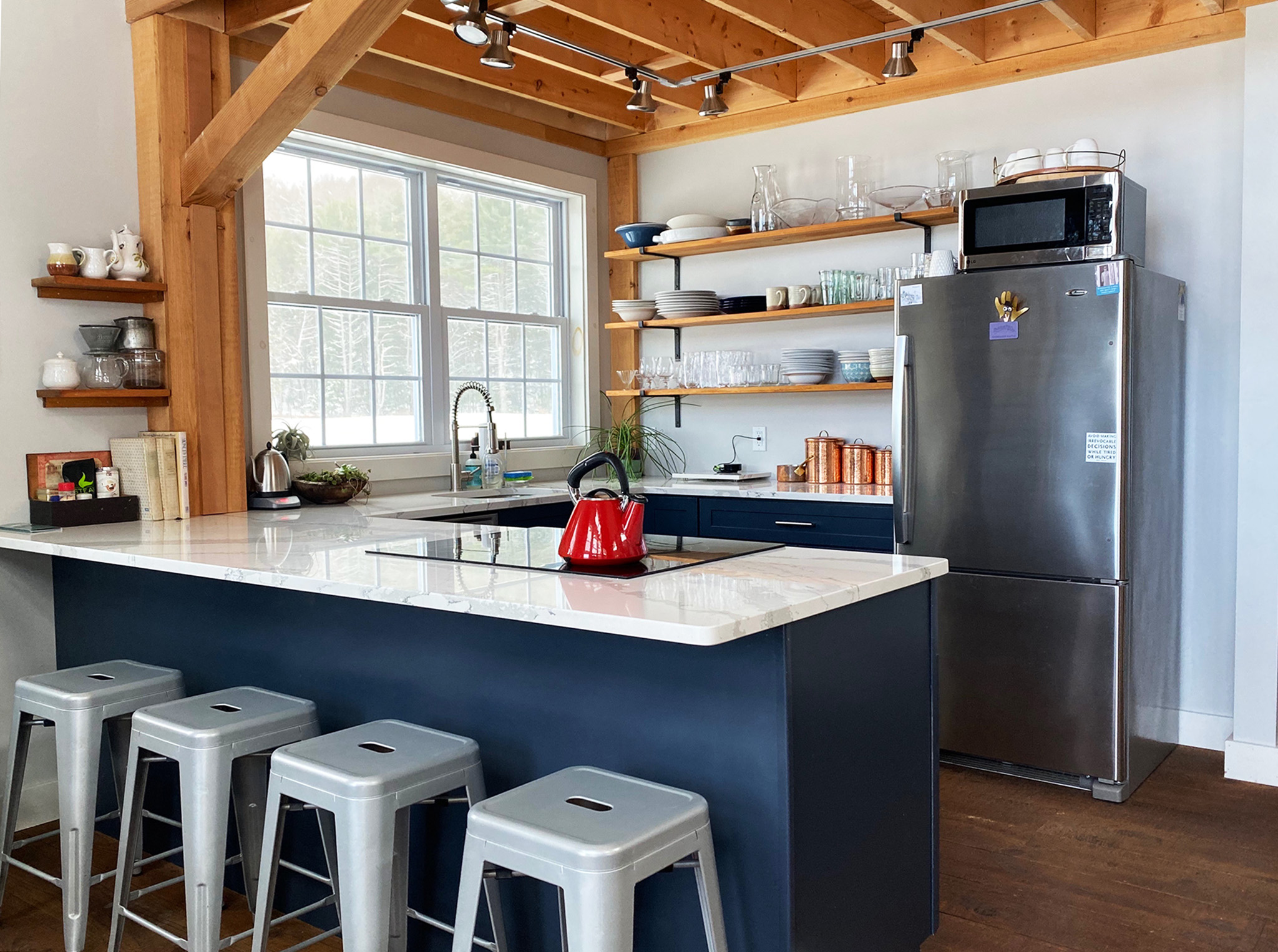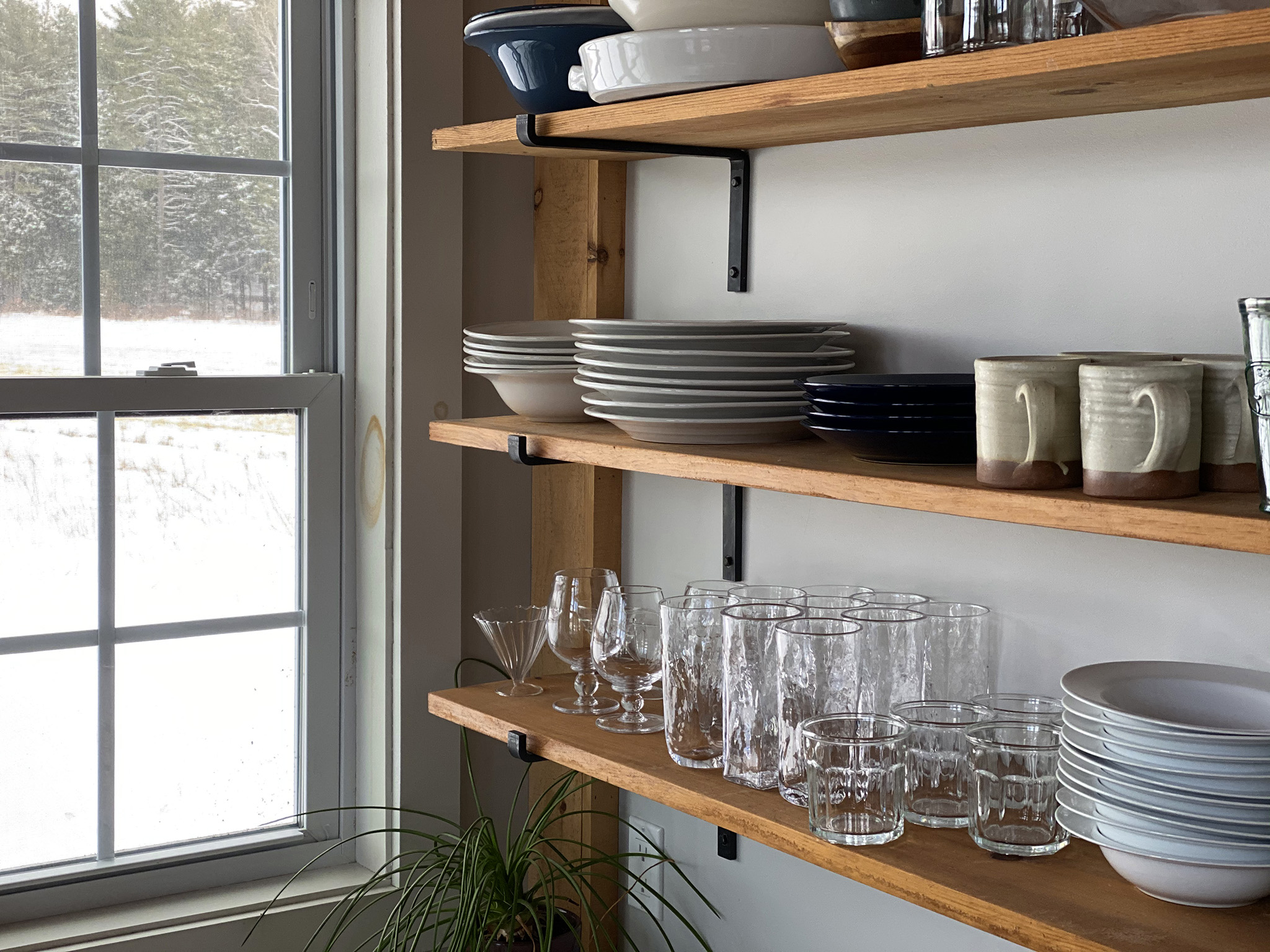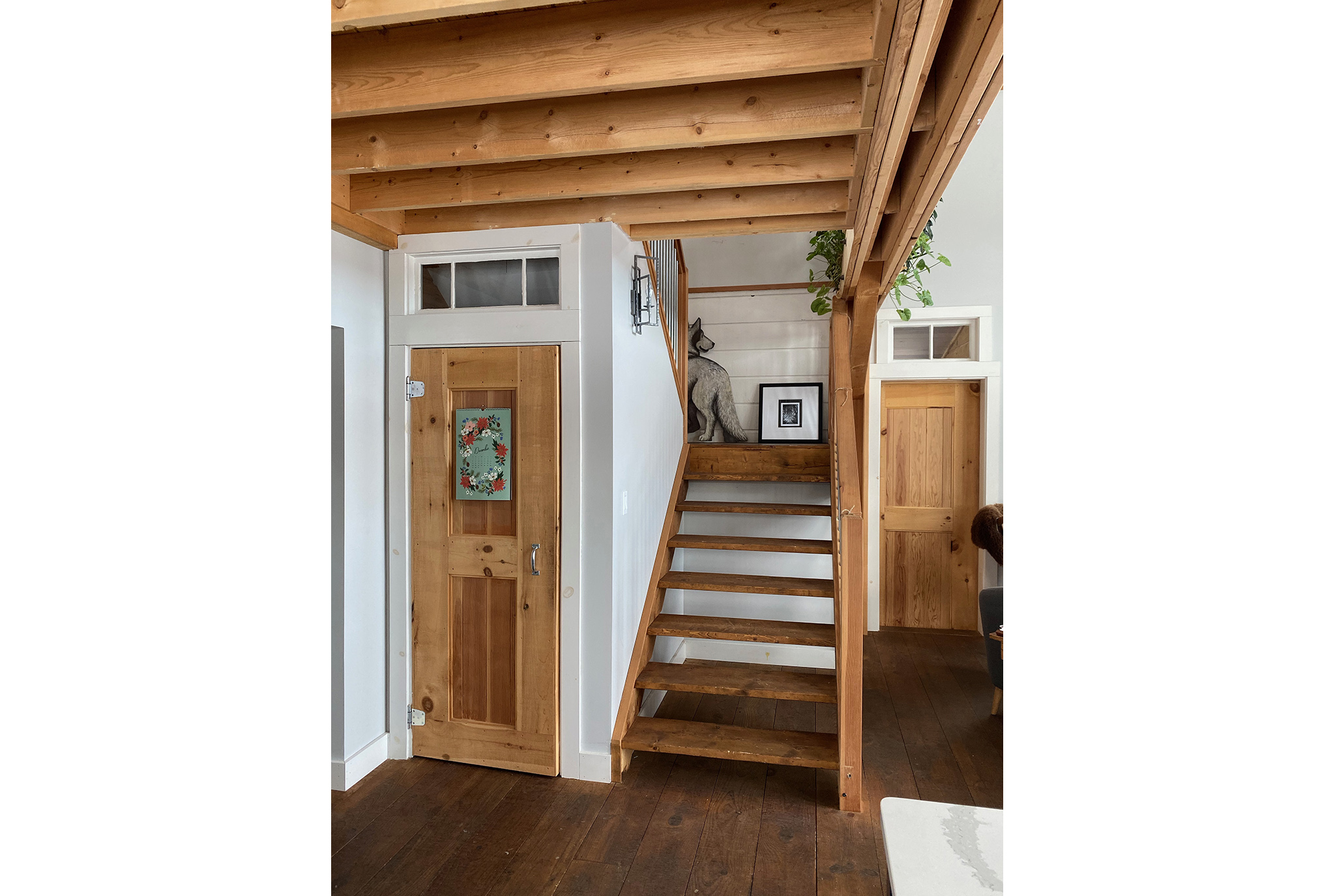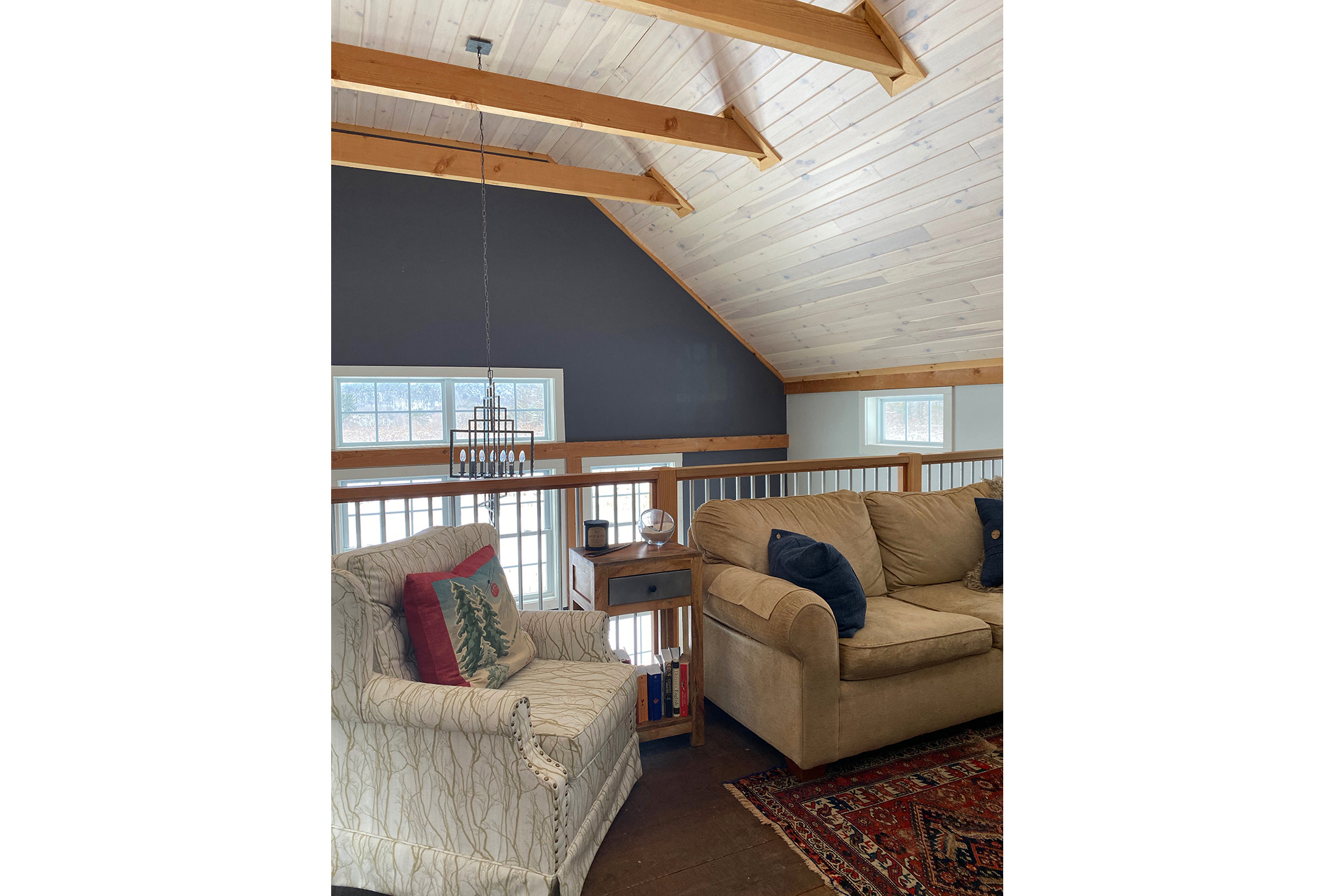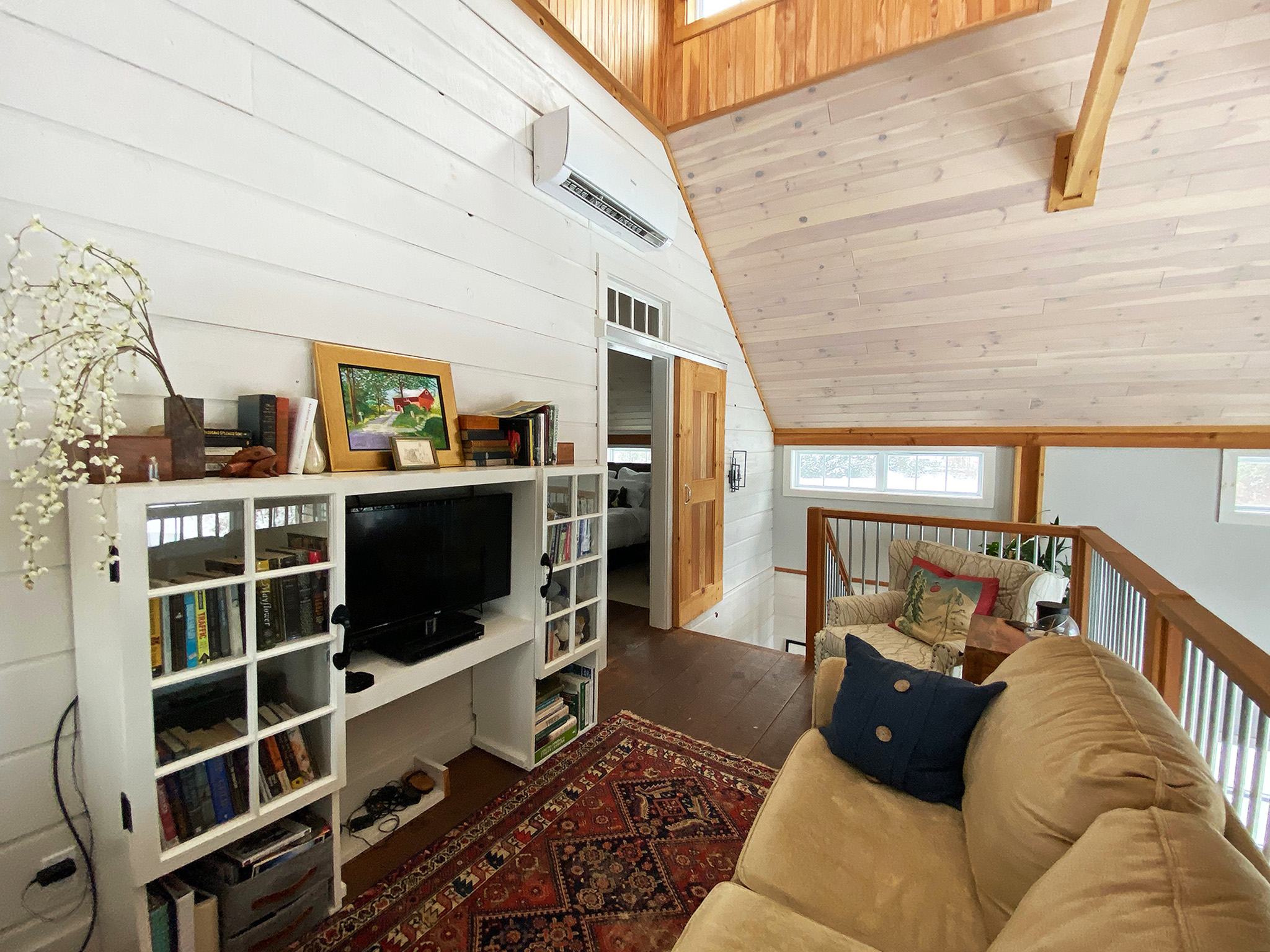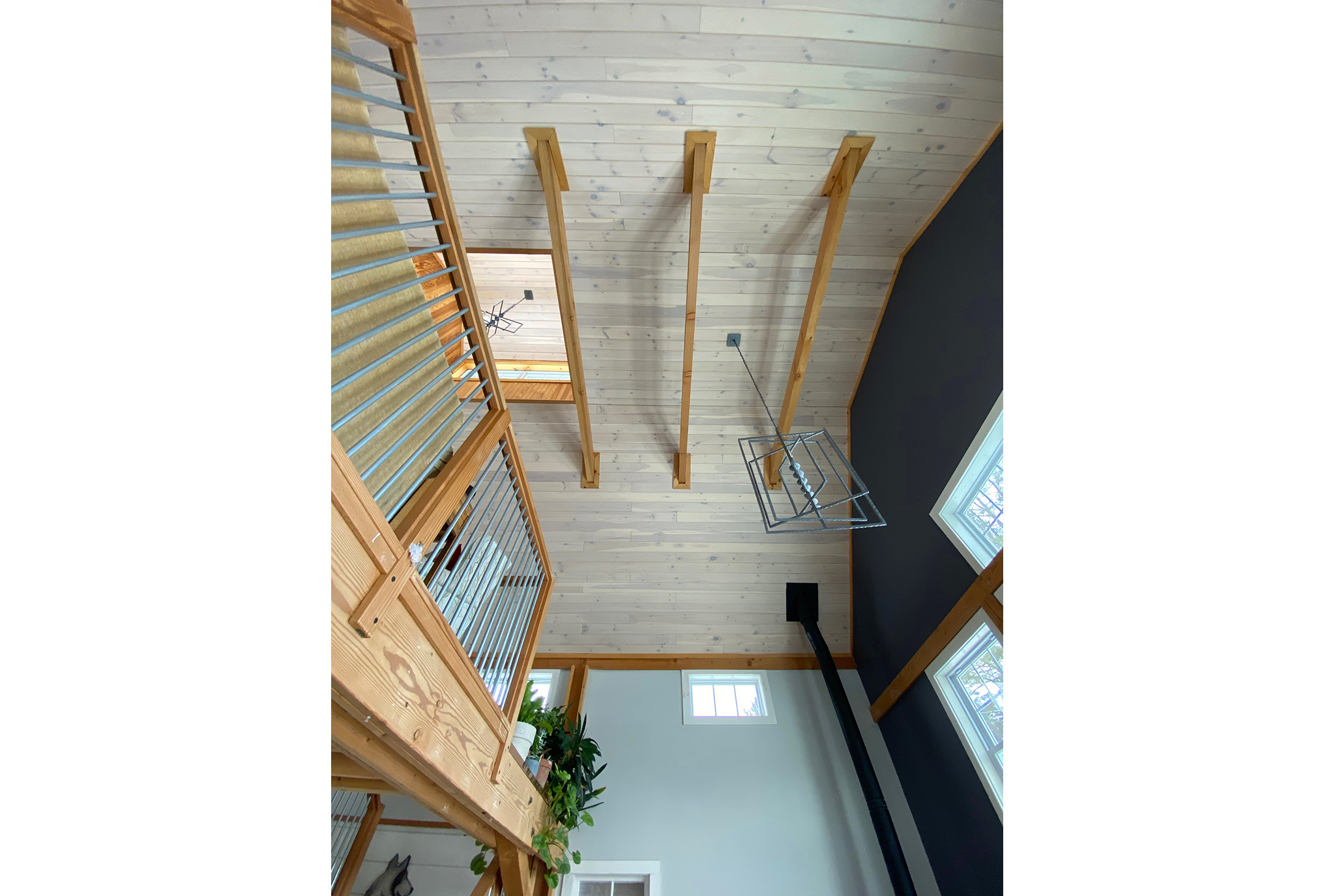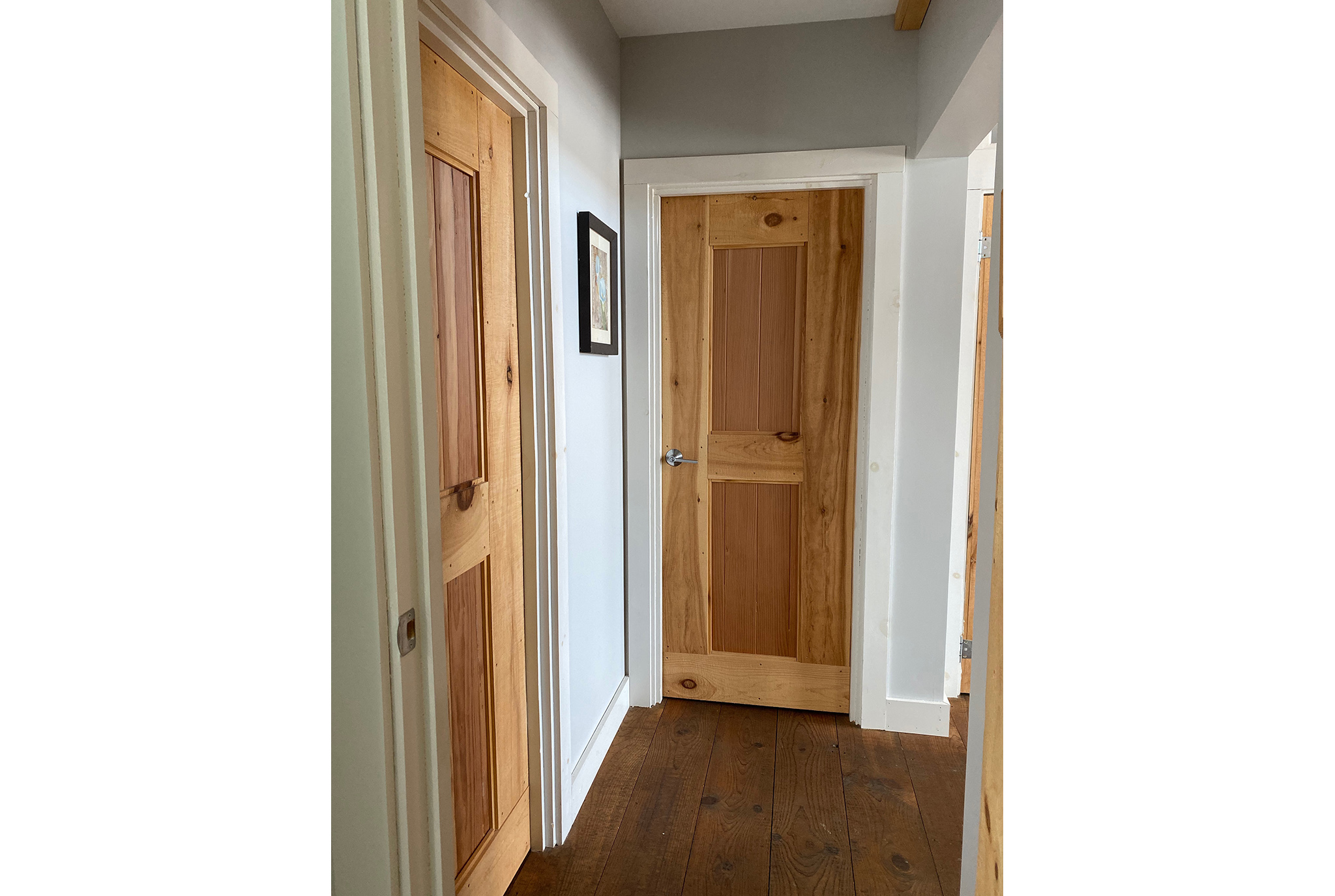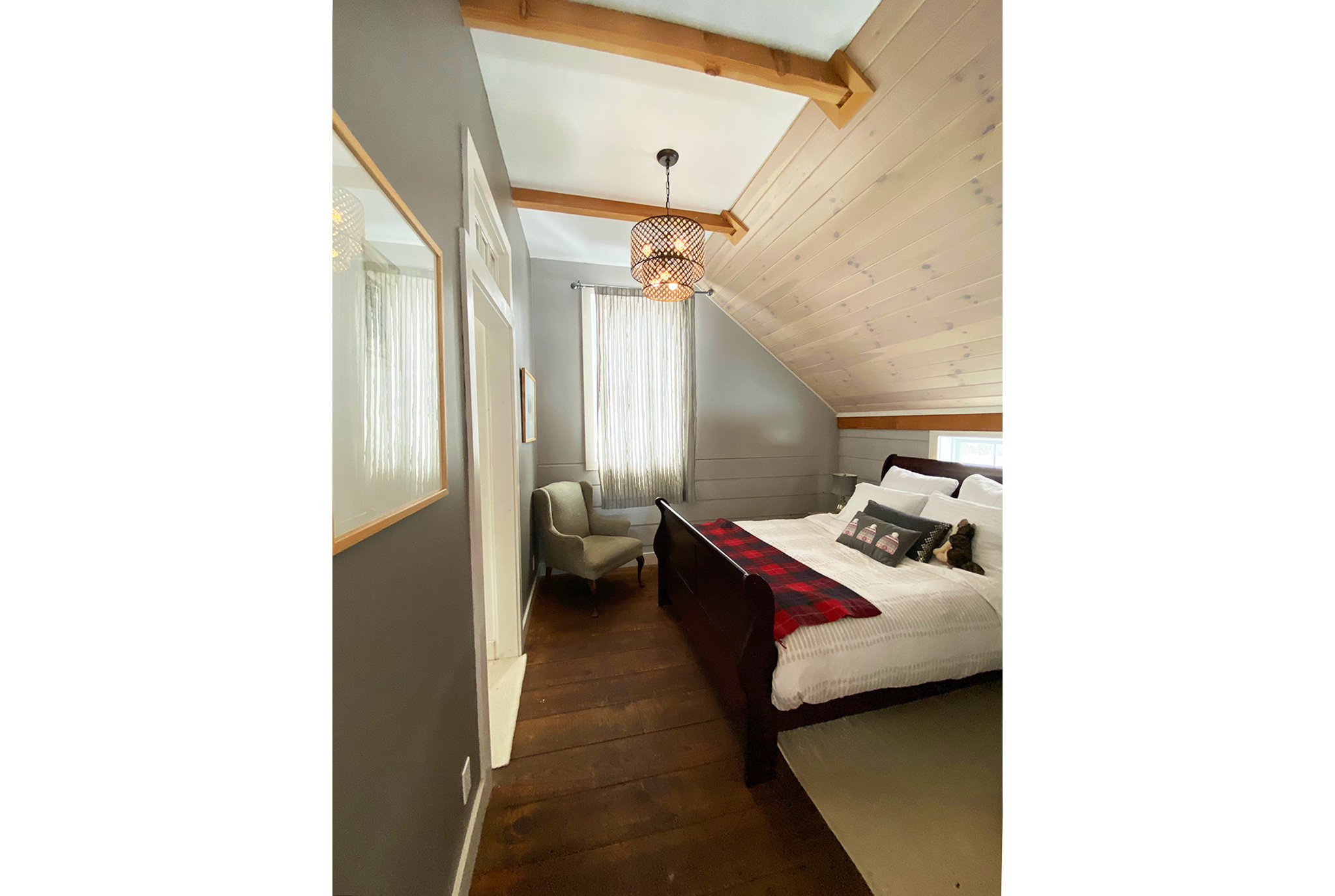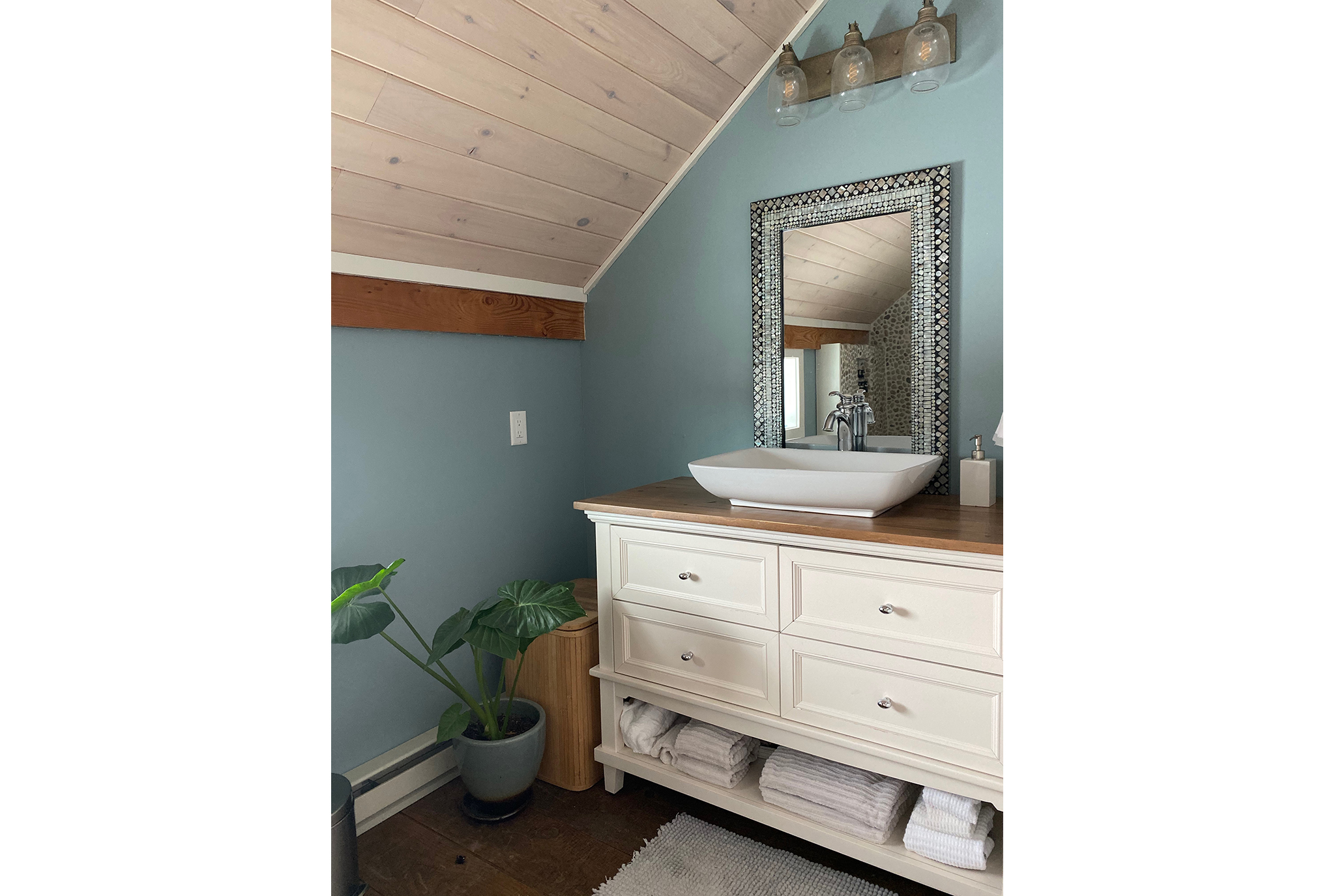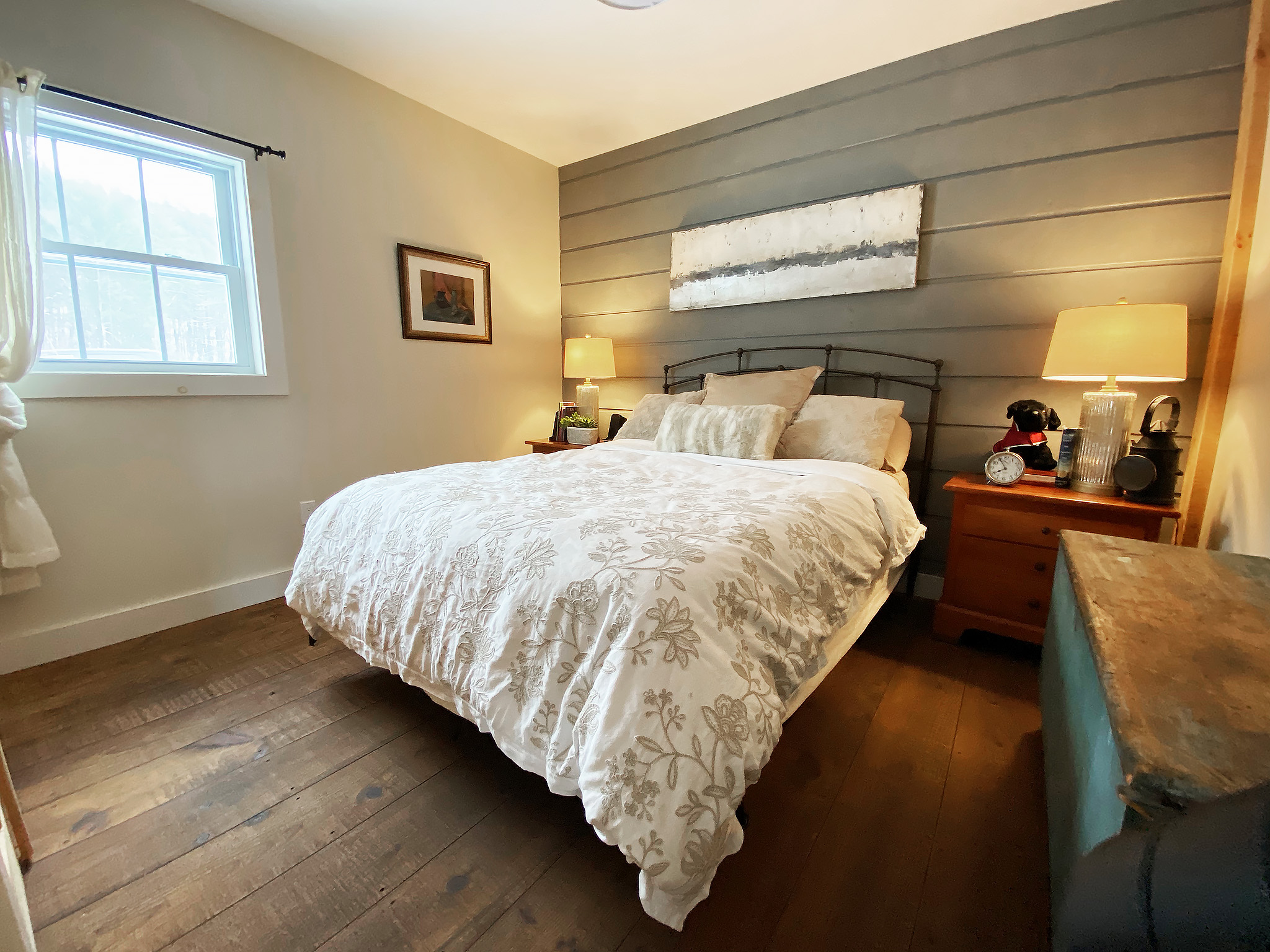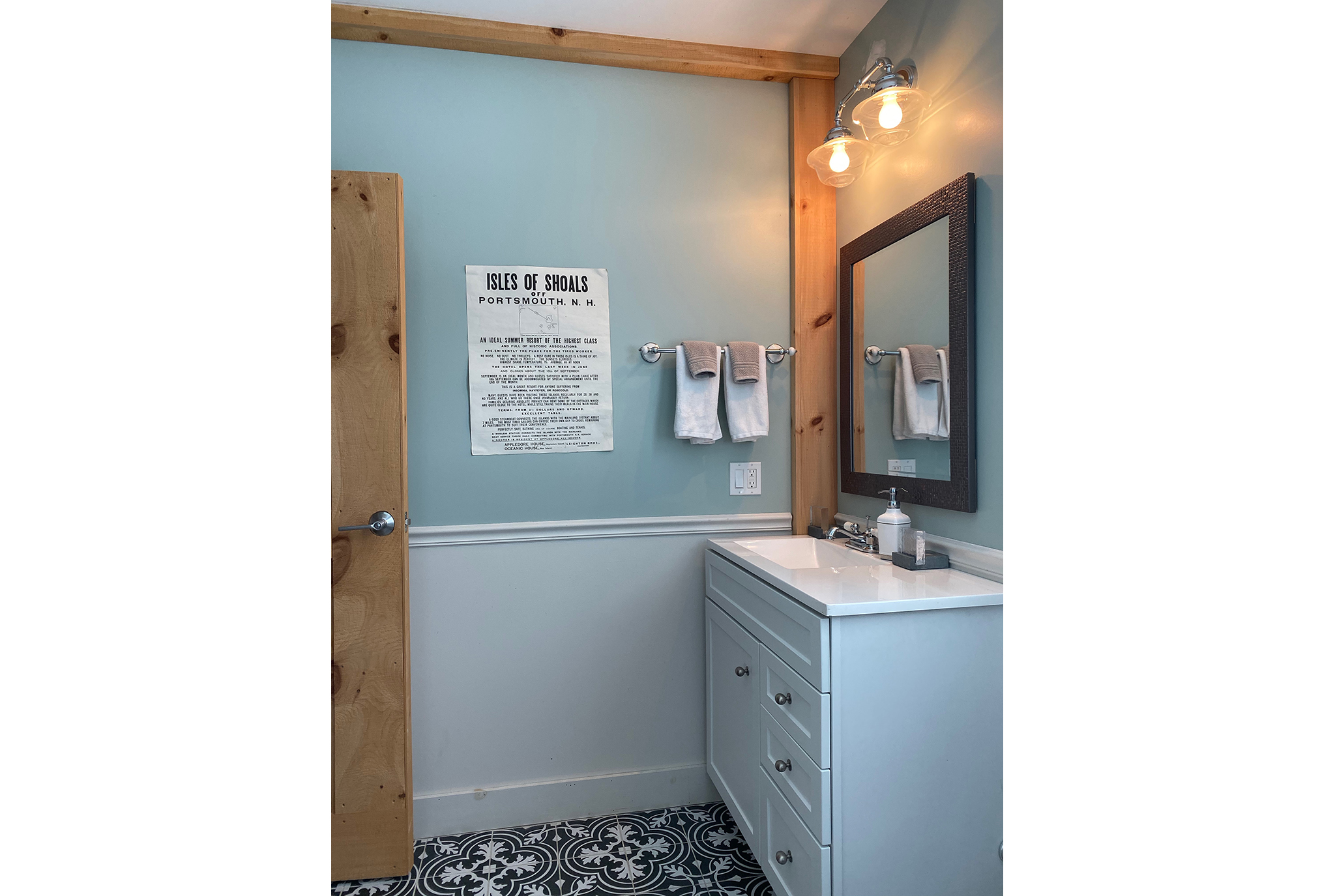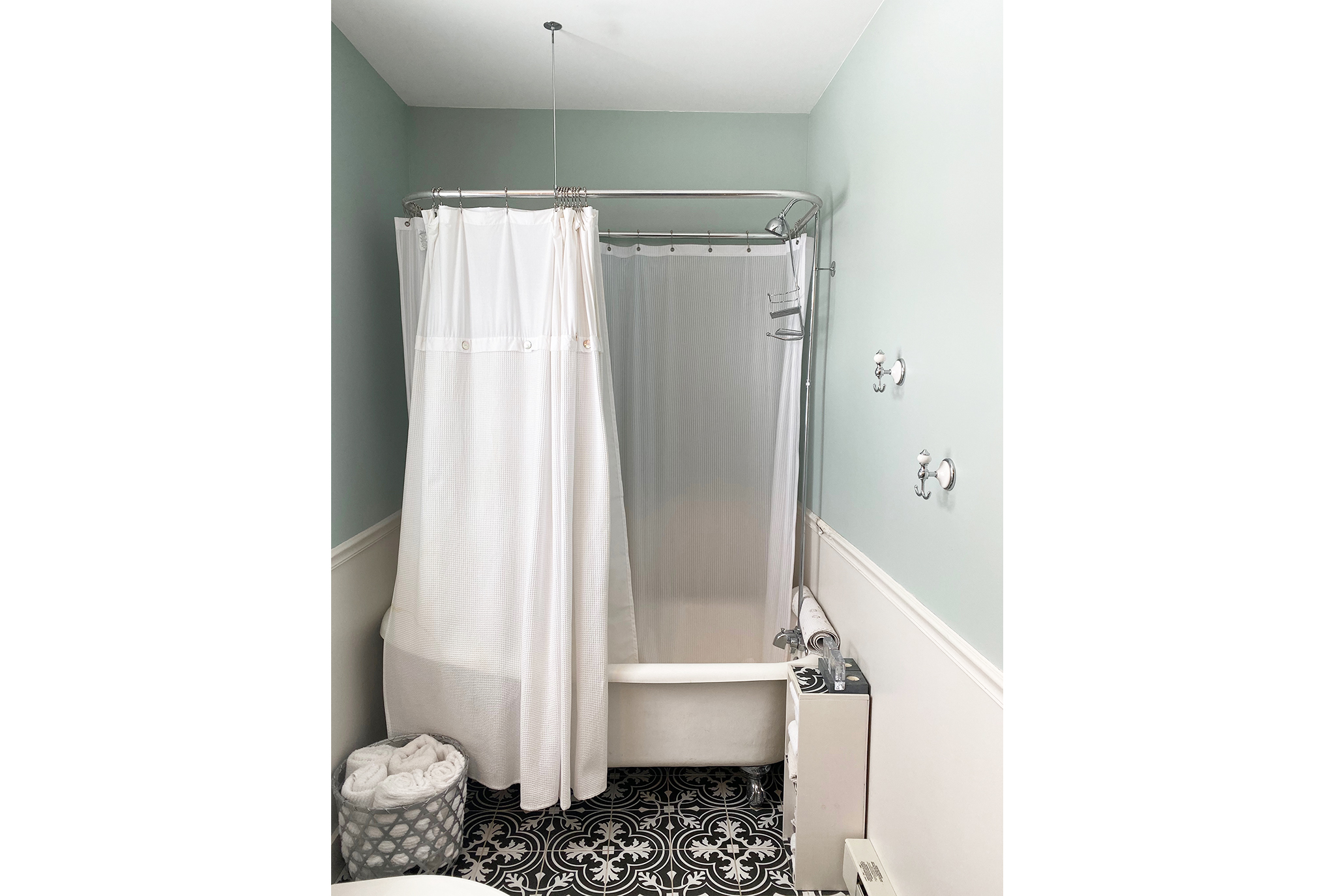 Hiya!
You may not know this, but one of the requirements of my dream house was that I had to fit a very tall Christmas tree in it. You can imagine the extreme joy when I brought in my first tree into my new home! It's only 12′ give or take, because the tree farm doesn't grow them much larger (doesn't everyone have ceilings like mine?)!
I wake up each morning in my house and I think, "yep, this is perfect." I go to work, come home, and when I walk in the door I think, "yep, this is perfect." …From the beautiful douglas fir beams, to the pickled ceiling, to the conduit spindles and beautiful railings. I love it all.
It's the perfect mix of traditional New England barn style with that more modern flair in some of the finishes. I am lucky to live on a pretty sweet piece of land at Riverview, and my little barn home was the perfect match for the property. A huge thank you to the Geobarn gentlemen for making this dream come to fruition.
Amy – Farmer-Homeowner