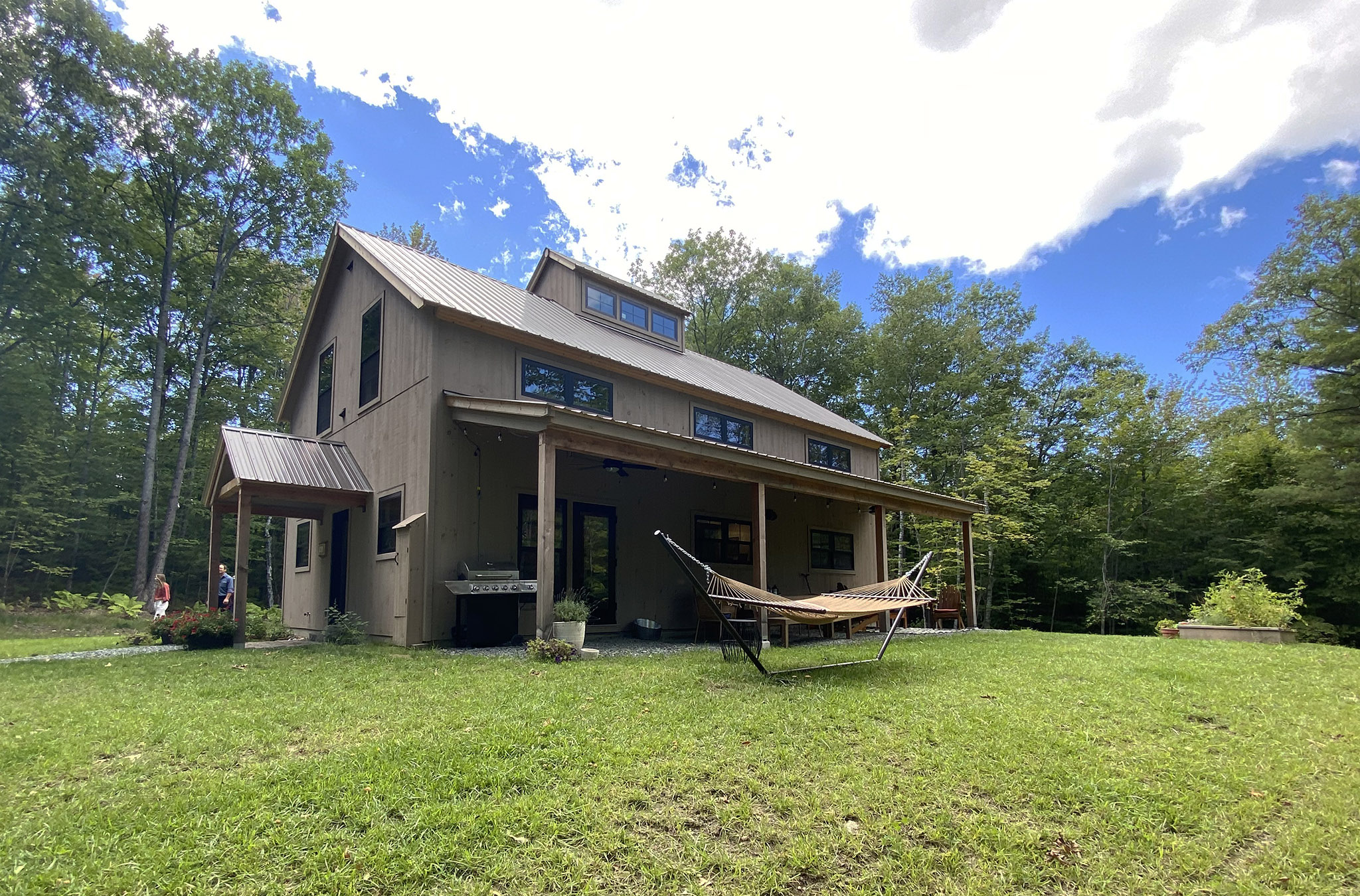 Forest Glade Retreat
A home in a forest glade in New Hampshire becomes a retreat for nature lovers
Our clients found an island of serenity deep in a New Hampshire forest… a sunny clearing on a mountain slope near a historic village. This newly-built home combines the best features of a Geobarn: clean lines and simplicity in a floor plan that maximizes flexibility. The open interior soars to our signature cupola two floors above, admitting ample natural light. Generous windows frame the natural beauty of old growth forest surrounding the home. The ground floor, combining kitchen, dining, and living room with a master suite is both convenient for daily living and perfectly designed for hosting intimate entertaining. A second cupola over the vaulted living room creates a dramatic vertical space reminiscent of an art gallery.
A mezzanine loft above provides exercise space, a cozy movie & reading nook, and access to two additional bedrooms, which presently serve as guest room and home office, yet are ready to accommodate a growing family. The main bath includes a cleverly laid out laundry service for added convenience. A large rolling barn door closes off a generous utility room at the entryway. Throughout the home, our clients chose natural wood floors and ceilings with 'blacksmith black' window frames and fittings.
A large basement for storage and workshop houses all of the home's utilities and HVAC management, along with a home air filtration and exchange system from Braun to maintain a healthy interior climate. Ultimately, it is our clients' fine taste in furnishings and décor that turn this Geobarns home into a stunning retreat for nature lovers.