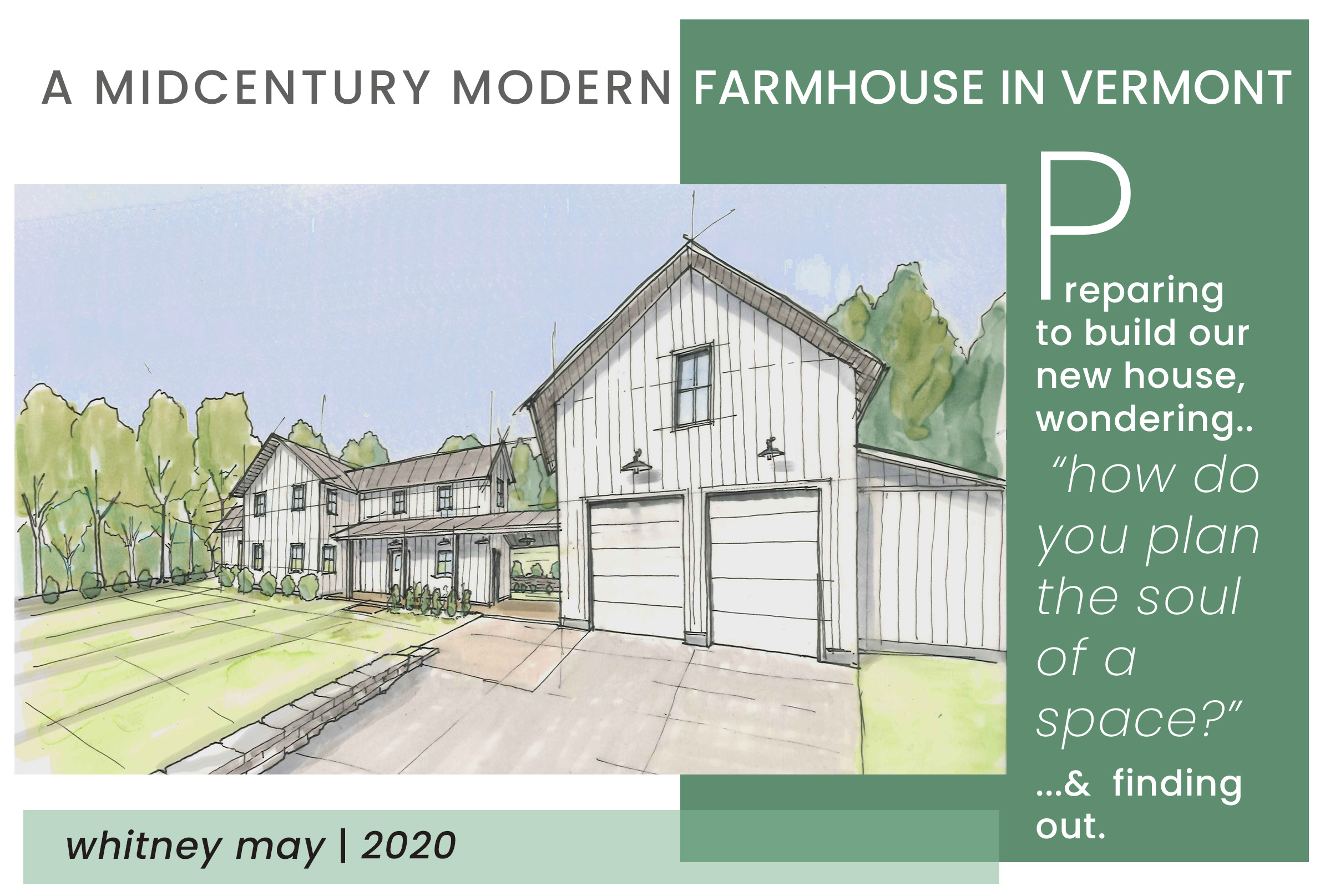 I have an ironic admission: when I hear the term "modern farmhouse," from a gushing home-owner, I tend to roll my eyes. With the emergence of Chip and Joanna Gaines' wildly popular show Fixer Upper, it seemed the phrase exploded into mainstream pop culture; fallout from the blast landed perfectly on the lips of everyone looking to apply the Fixer Upper style to their own space. For better or for worse, I can't shake the deep appreciation that I have found for the genre's fundamental design elements. The popularity of "barn chic" décor was peaking right at the time my husband and I were planning to build our new home, and I knew that it would have influence over our house building decisions. I wanted that rustic and modern feel for our space, but I didn't want to find myself Instagramming cliché digs for the rest of my years. So, I dug deeper into the daunting questions morphing from "how do I build a house?" into "how do I build a unique house?"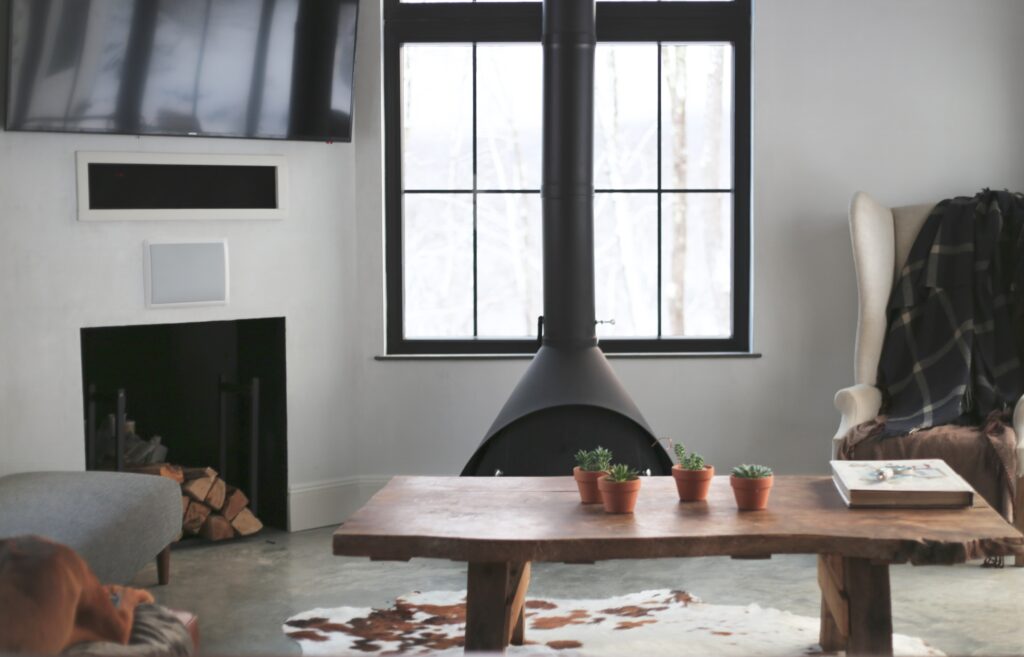 Geobarns: the design build company that would end up being the creators of our stunning Vermont midcentury modern farmhouse. After what felt like thousands of exhausting meetings with architects, builders, contractors and land experts – we finally found a New England building firm that could hold our hand through every step of the process. This relief cannot be emphasized enough, as building your future home is a draining prospect beyond your own imagination: you're a mere pedestrian trying to solve design, permitting and geophysics problems just to get four walls and a roof on paper. All of our confusion melted away with every email, phone call and in-person visit from George, David and Ryan. Our issues were solved – and before the season was over, our house was on the rise – literally.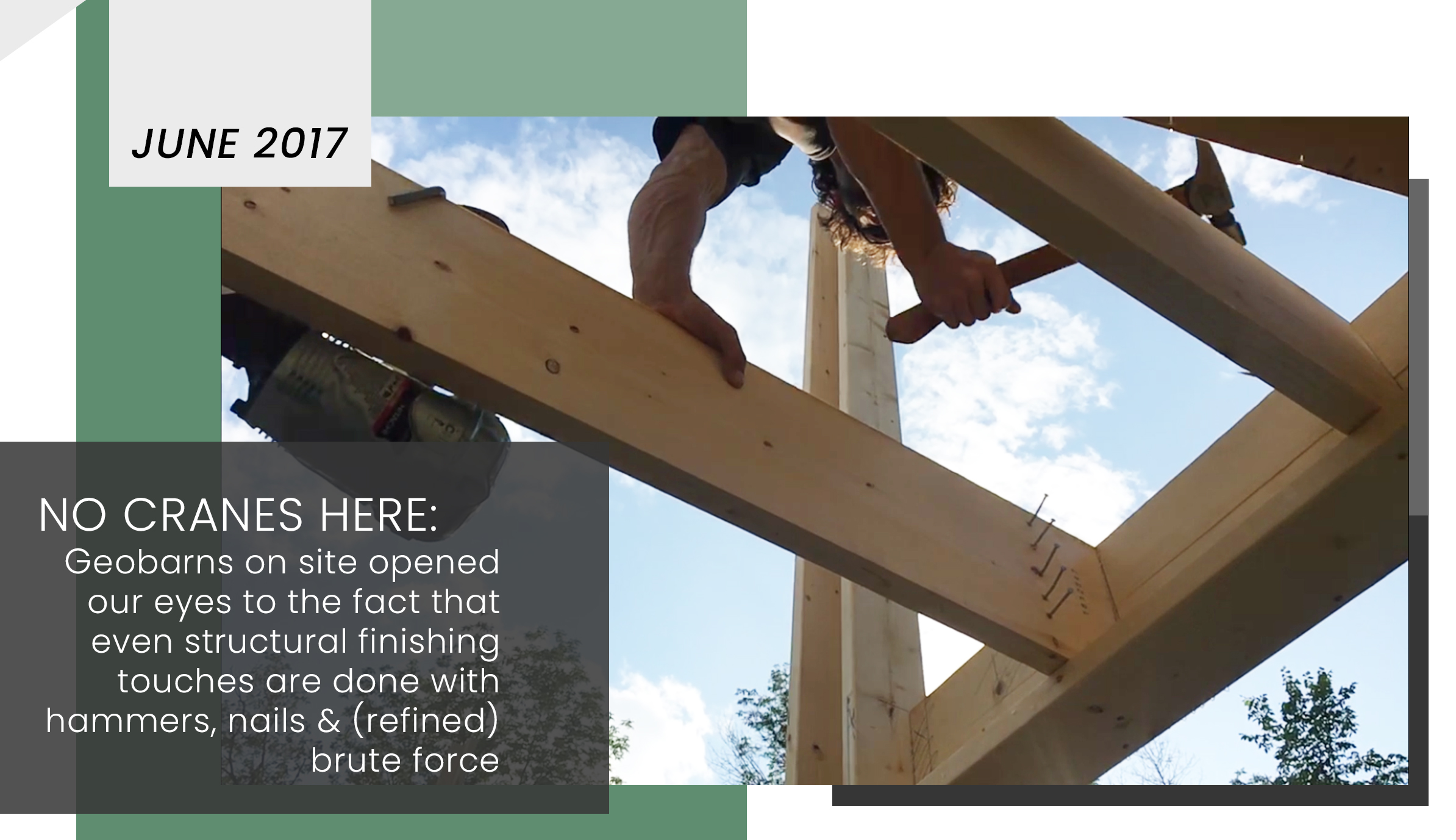 OK – but how do you start to build a house?
Well, there are two options when you're building a new house: find a bunch of professionals and coordinate them working together – or, find an award-winning builder who takes care of those huge pieces for you. Even as a die-hard do-it-yourself couple, we were also first-time home builders interested in a single-family unit, and the latter option made a lot more sense. Suddenly, you get to hear "no, that's ok, we handle that" and "we work with that company often" – allowing for you to put the bolt cutters down and step away from the HGTV online how-to guide.
George Abetti, the man at the helm of Geobarns, was at our house site within a week of us contacting Geobarns. Professional and thoughtful, he walked the land and surveyed the various elements of the slope, drainage and soil. This, I would later learn, would eliminate stress endured on our part. Thanks to all of these preliminary efforts, firm answers were waiting to the endless "can we do this…?" questions that were to come. Spoiler alert: sometimes you can't "do this" – as in, "have a sub-floor wine cellar" or "consider a circular driveway." Why, you ask? Because building a house (on a mountain, in our case) means that you must wrangle with the realities of Jurassic-era boulders, inconvenient grade, mantle-deep frost lines, death-defying slope, sub-par soil, a thriving forest, run-off and of course, winter.
Instead of hearing the "yes" in every answer to our building questions, we heard sound advice and solid guidance that comes with a long history of building in New England. Previously, we had heard "yes" to everything, only to be disappointed when our budget and our dreams did not align; this time, we were given a clear path to get what we needed, what we wanted – and the extras that were on a shortlist. Neither tears nor foot-stomping would be found behind closed doors while our mountain house was being built.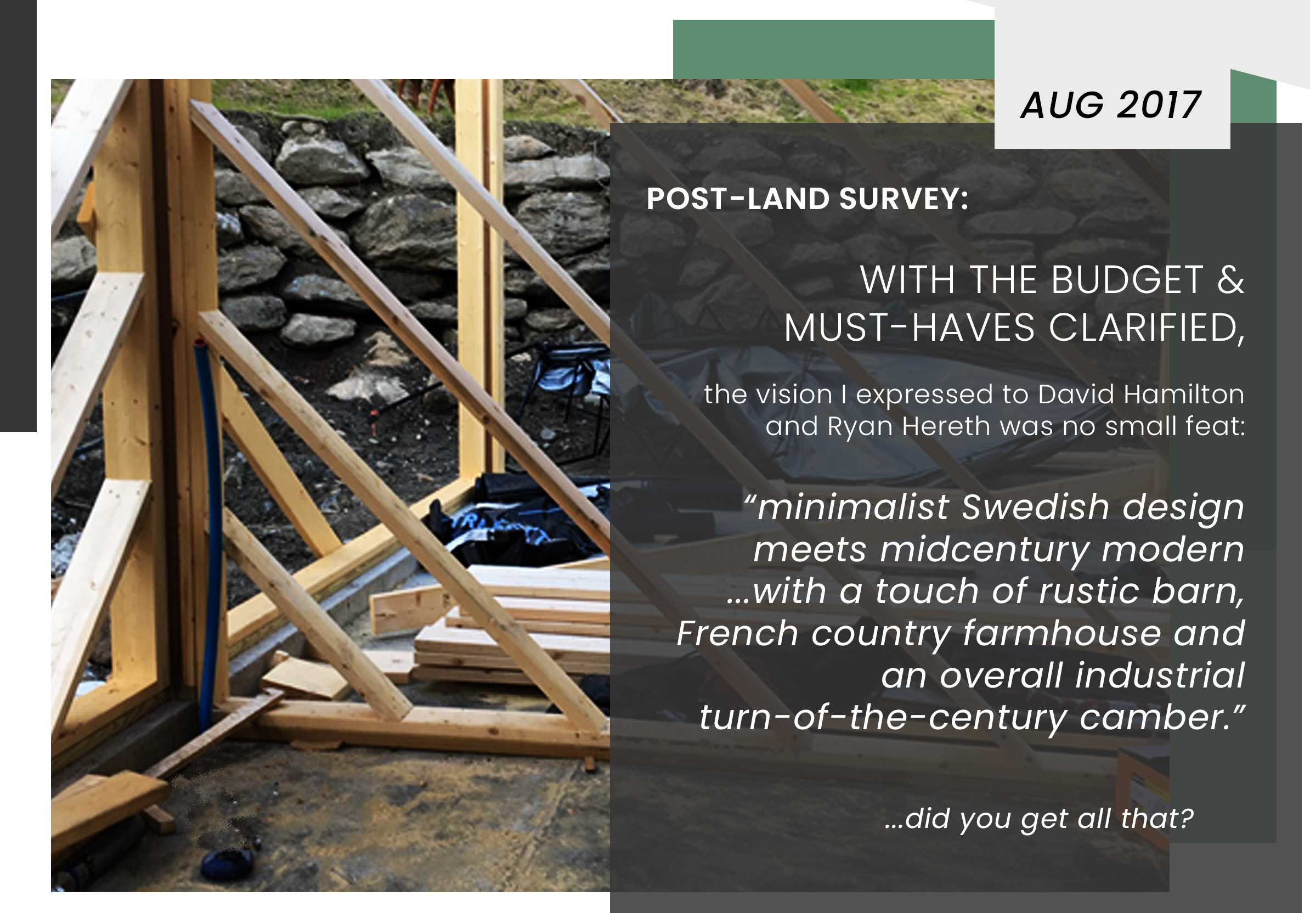 To be fair, a deluge of Pinterest photos were provided to back-up the melding of styles and design features; at least that's how I justified my interior design requests (dreams). David, an expert in real estate and land development, not only understood the vision, but allowed for us to incorporate it in a wildly unforgiving area.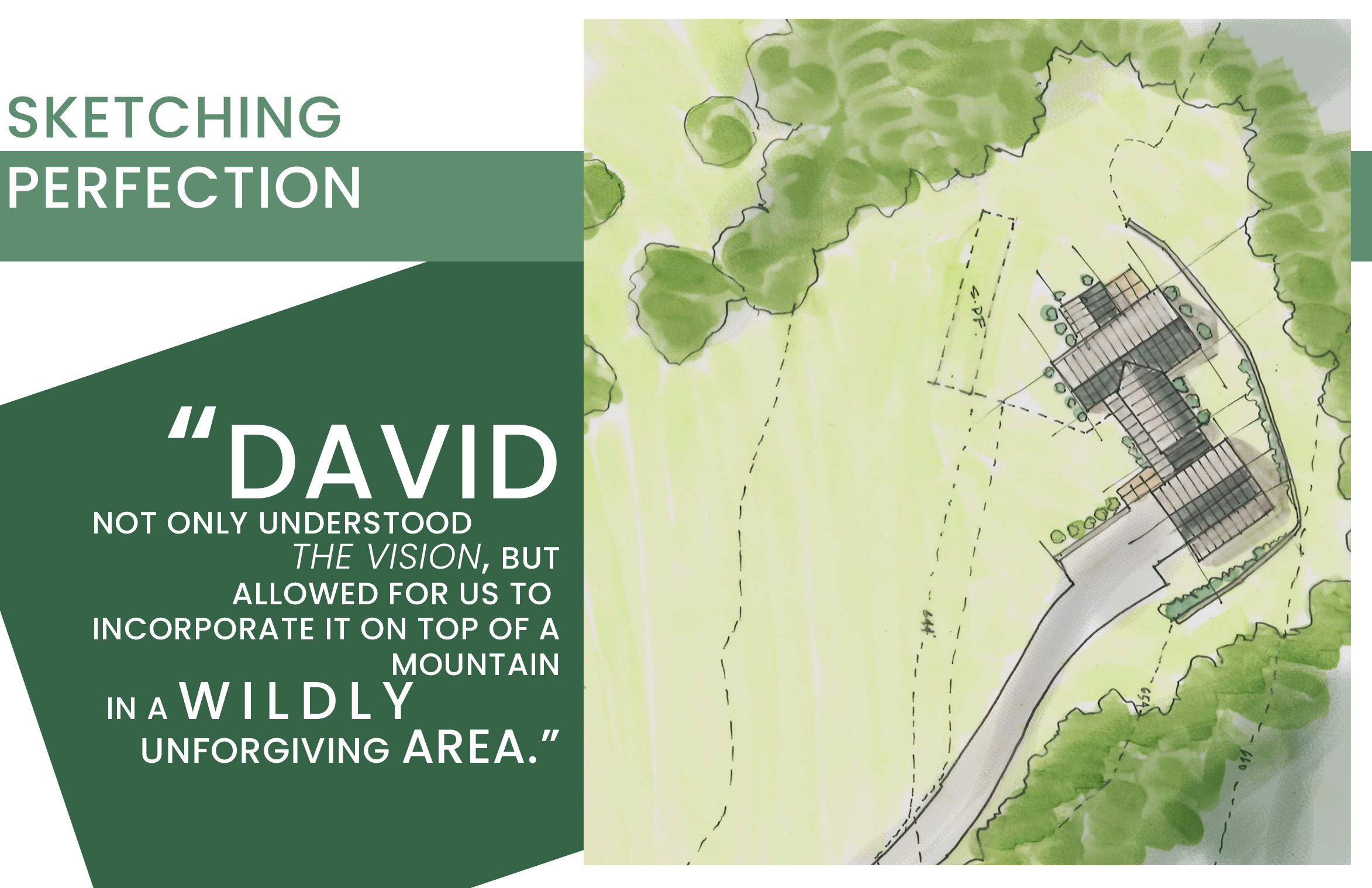 David's expert architectural drawings were spot-on. A few elements were updated for ease of access and creative uses of space, and with those tweaks we were officially looking at our future home on paper. Throughout the preceding design improvements, Ryan and his team had been bidding out the moving elements of the project. This meant that we were saving time and designing for our budget, not the other way around. This saved us an incredible amount of energy by avoiding repeated efforts. With the moving parts in place, we quickly broke ground on the house in the Spring of 2017 and watched in awe as the structure slowly grew from a foundation into a frame.
OK, so how long does it take to build a house?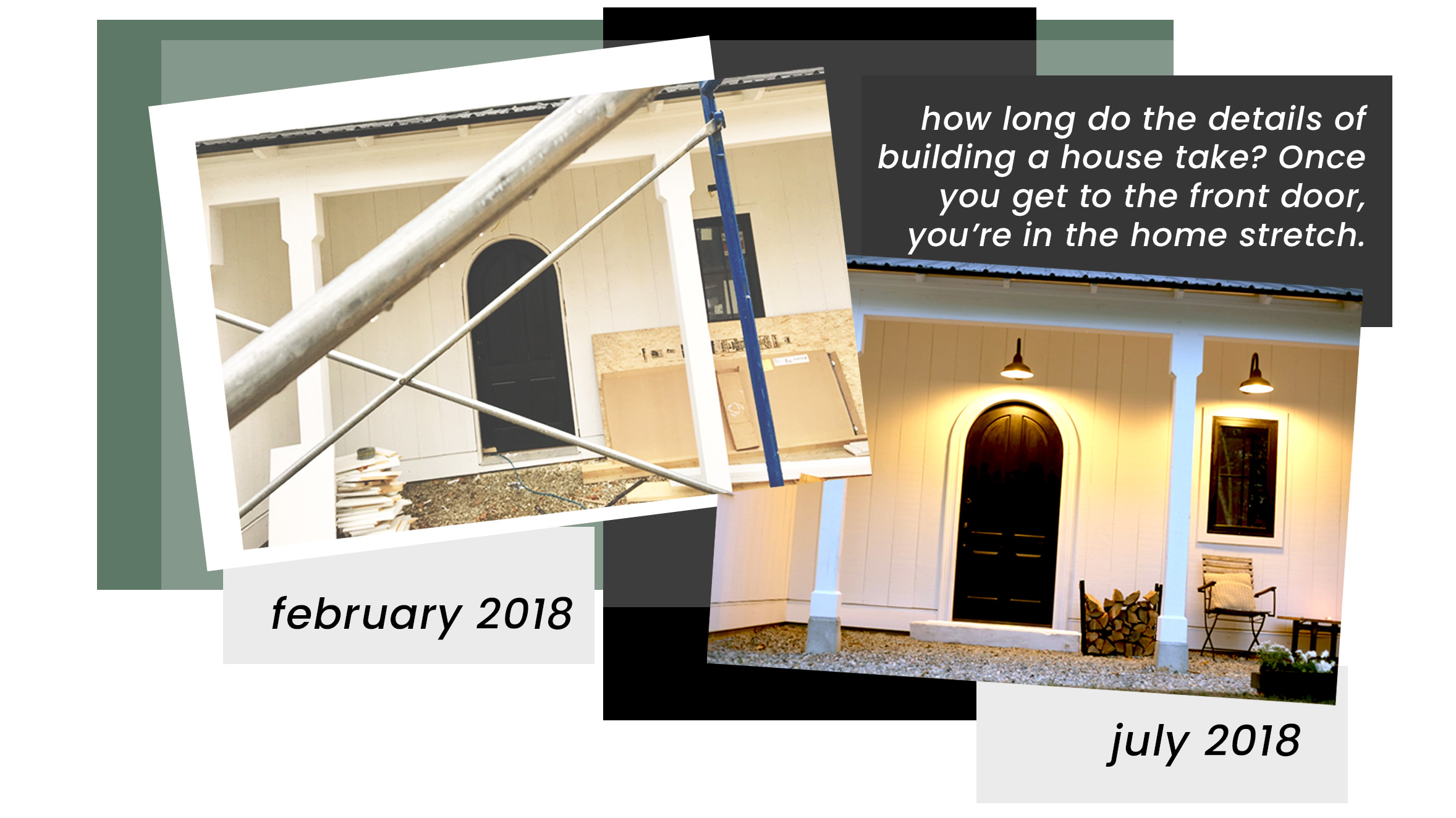 Technically, the specifics of our requests weren't all that tricky: a two bedroom, 2.5 bathroom midcentury modern farmhouse with polished concrete floors, an open layout, all with energy-efficiency design in mind. Geobarns' forte has traditionally been in geometrically perfect barns with clean lines. Those elements are unmistakably present in the design of our home. With stark corners and zero walls in the main area of the first floor, there's Geobarns' signature style oozing from every square foot. The merging of modern, pre-war and classic barn might not sound like a natural confluence – alas, we have built the home of our dreams.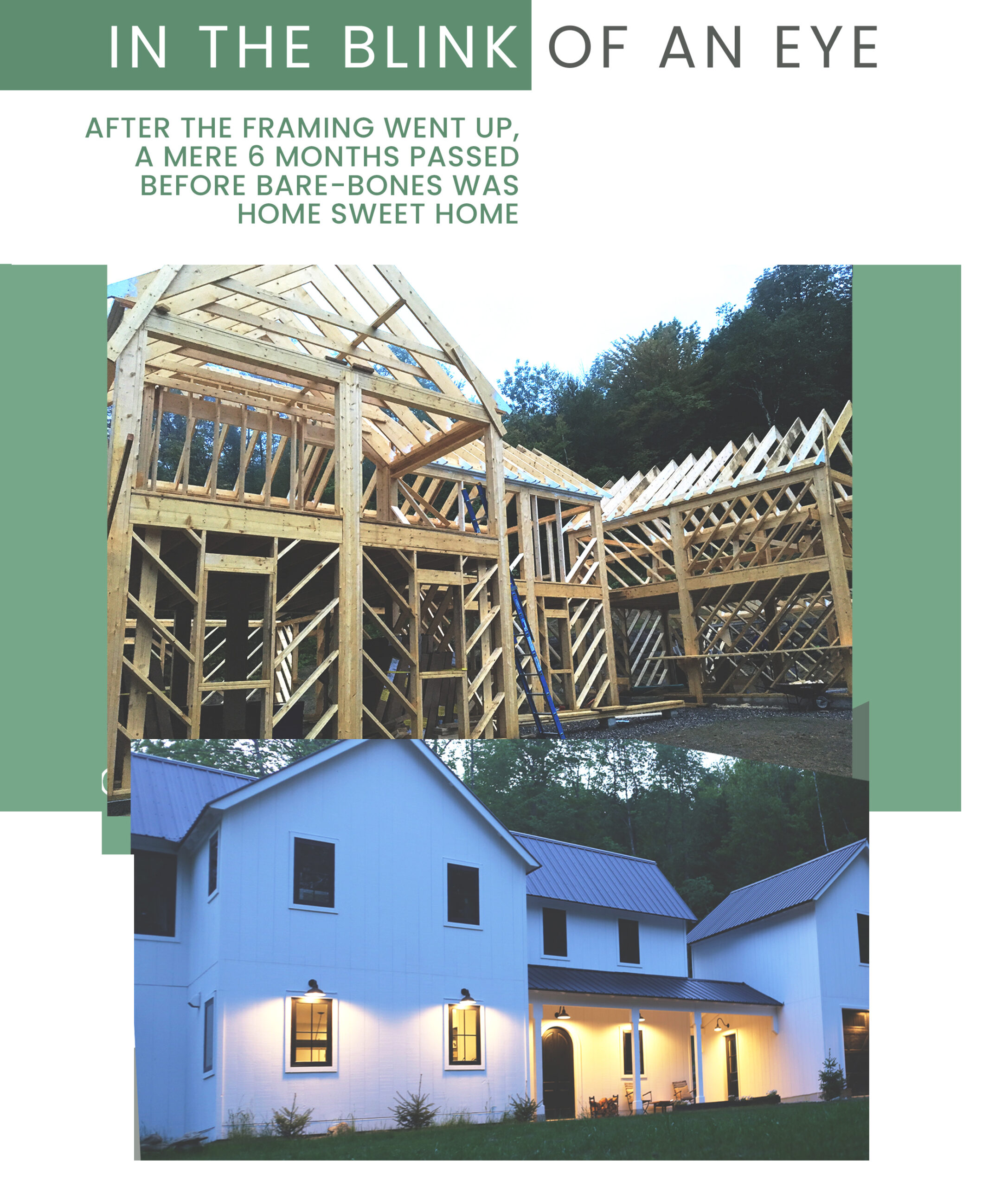 Every abode is different, and depending on the size, number of floors and complexity of the spaces involved, a home can take anywhere from 9 months to two years to build. We were living in our home within a year from the first shovel striking into the dirt where it sits.
The exterior came to life when David, a prolific architectural illustrator, actually created a stunning rendering of what our home would look like. This was a crucial element in the building process because it allows for the fears and doubts of dream vs. reality to fade away. There's no longer a wonder of "but what will it actually look like?" when you have a beautiful visual of the structure's heart and soul to reference.
All of the interior elements were chosen in collaboration with Ryan, who has a keen eye and is studied in applied arts. Ryan's influence over the interior was essential for the finished product to come out a little bit country and a little rock n' roll. We collaborated on everything – from oversized sinks to the weatherization of the window sill wood.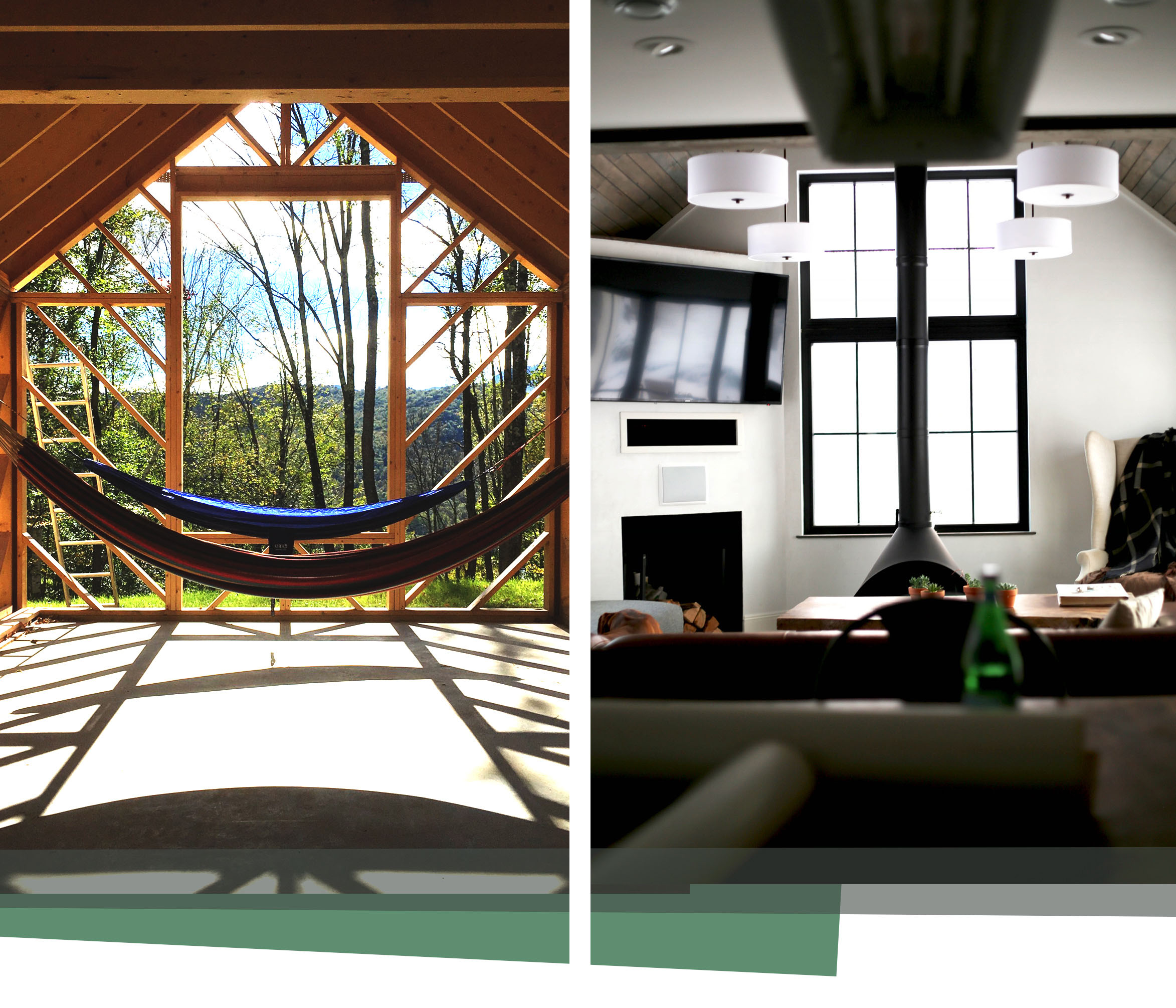 The stark 1960's Malm fireplace, for instance, was a feature that we had proposed from the start. Ryan took that piece and elevated it with a massive 5 x 15 southern facing window as a central design feature within the home. Before our contract was even signed, the process took material objects not yet purchased into consideration. With a full summer to enjoy adding to the interior details of the space, we learned just how important choosing an energy efficient builder is to save on heating and cooling throughout the three seasons that followed.