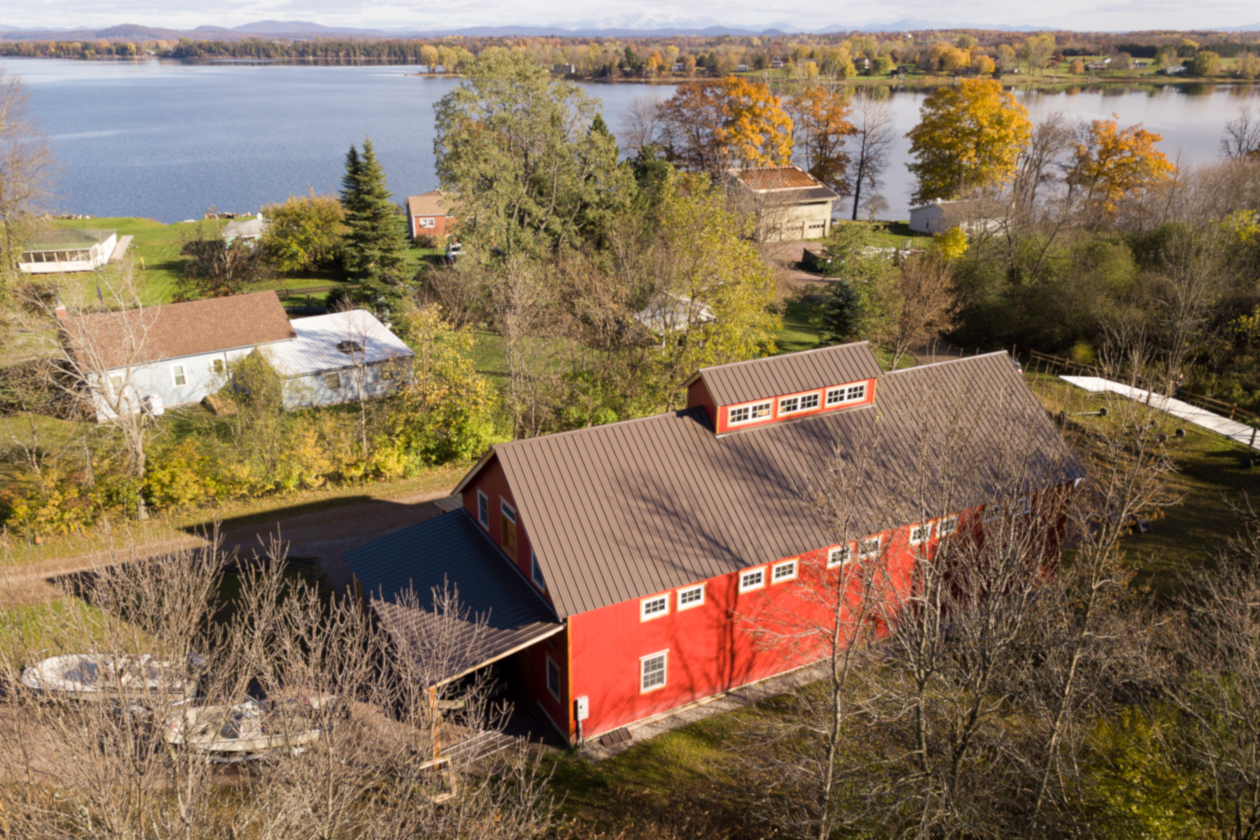 Lake Champlain Boat Barn
A Geobarn for Anything that Floats
Lake Champlain, bordering Vermont, New York, and Quebec, is a boating paradise and world-class fishery for Atlantic salmon, lake trout, and bass. With nearly 600 miles of coastline and more than 70 islands, the communities around the lake have an extensive history of boating and boat building. This South Hero boat barn was built as a gorgeous jumping off point to our client's business on a nearby island – with the added advantage of being able to store a large number of boats during the off season.
This award-winning specialty barn was built to handle boats and associated equipment on the shores of Lake Champlain. Storing, restoring and repairing watercraft is a complicated endeavor requiring multiple specialties from metalwork to carpentry, fiberglass, electronics and engine repair. As such, Geobarns' boat buildings are always a Swiss Army knife of flexible space. In this case, several bays of the building open up to an outdoor covered area, to ease entry and exit, and to expand work and storage spaces when weather allows. At the same time, much of the loft story is left open, but with major structural rigidity, to allow work and storage spaces up above the main floor, with a ridge cupola up top to extend the building's usable height to the maximum.
It was built with a significant wow factor in mind – with only the two end bays floored and joined by a long mezzanine – with most of the vaulted space open to below and above – well over 30′ high. Our client is wonderfully eccentric – so this grand building presents his love of beauty as much as his business…. which we gratefully support.