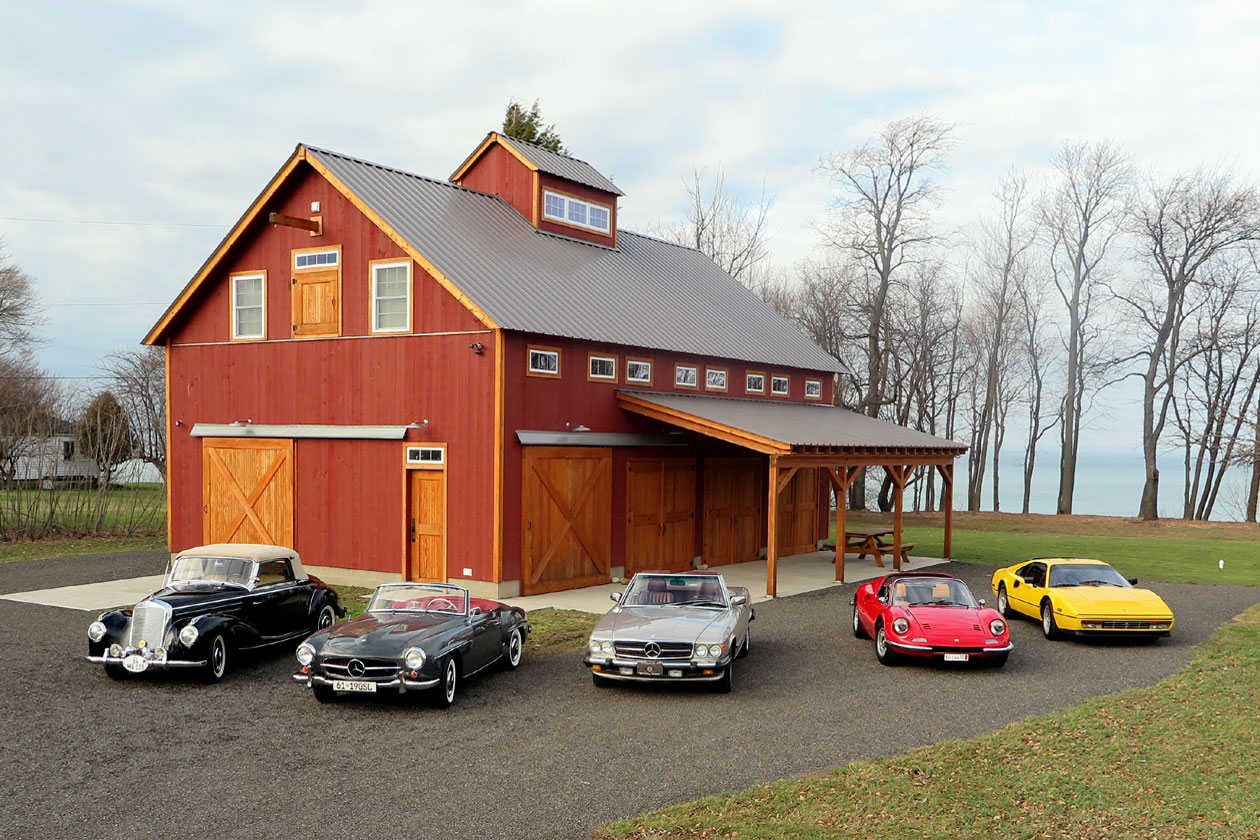 Lake Erie Auto Barn
A dream garage / apartment with Lake Erie views
Founded by a car enthusiast, Geobarns has a long history of working with this special breed of clients. This car collector with a terrific lake-view parcel had his priorities straight: build the epic car barn first, with an apartment upstairs. With the necessities taken care of, design and build the "real" house later.
The design, for a four-bay 30 x 48′ building, provides clean and fire-safe storage and shop facilities for the collection, with additional elbow room for tractors. A hydraulic lift was built into the plan by elevating the floor over one bay, which created a stepped floor in the apartment above. Upstairs, living spaces take advantage of their perch above the garage with clear spans and an open plan, allowing unobstructed views toward the gable windows facing the lake.
The stepped floor, a necessity for the lift below, became a virtue, as the more intimate spaces of the bedroom-office area were removed from the loft and joined by a short stair and a pair of elegant barn doors. The lower ceiling heights that result are appropriate to the scale of those rooms, and the steps provide a threshold between public and private areas.
This building incorporated several unusual features. First, several elements of the timber frame were upsized, not for structural strength, but to comply with the stringent fire code separation of vehicle and living spaces. Their thicker cross sections can burn while maintaining integrity to allow firefighting and rescue.
Second, Geobarns crews undertook the extensive interior finish work and built all of the custom doors for this project. The stained wood doors punctuate both the interior and exterior wall surfaces with a warm pattern that reinforces the rhythm of the structure. This Geobarn was erected in record time in partnership with a local Amish crew, whose diligent craftsmanship is evident throughout.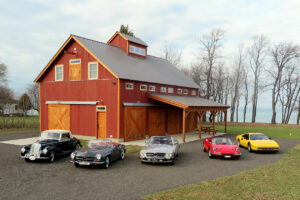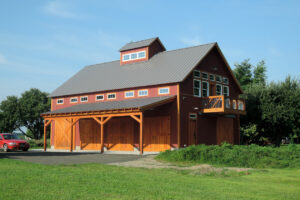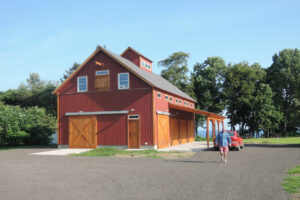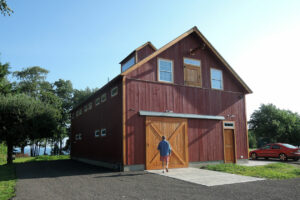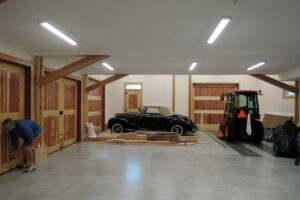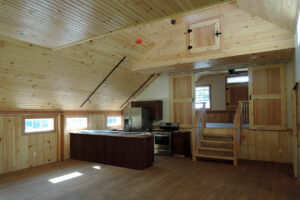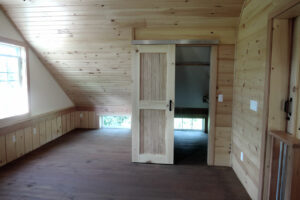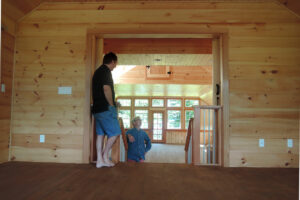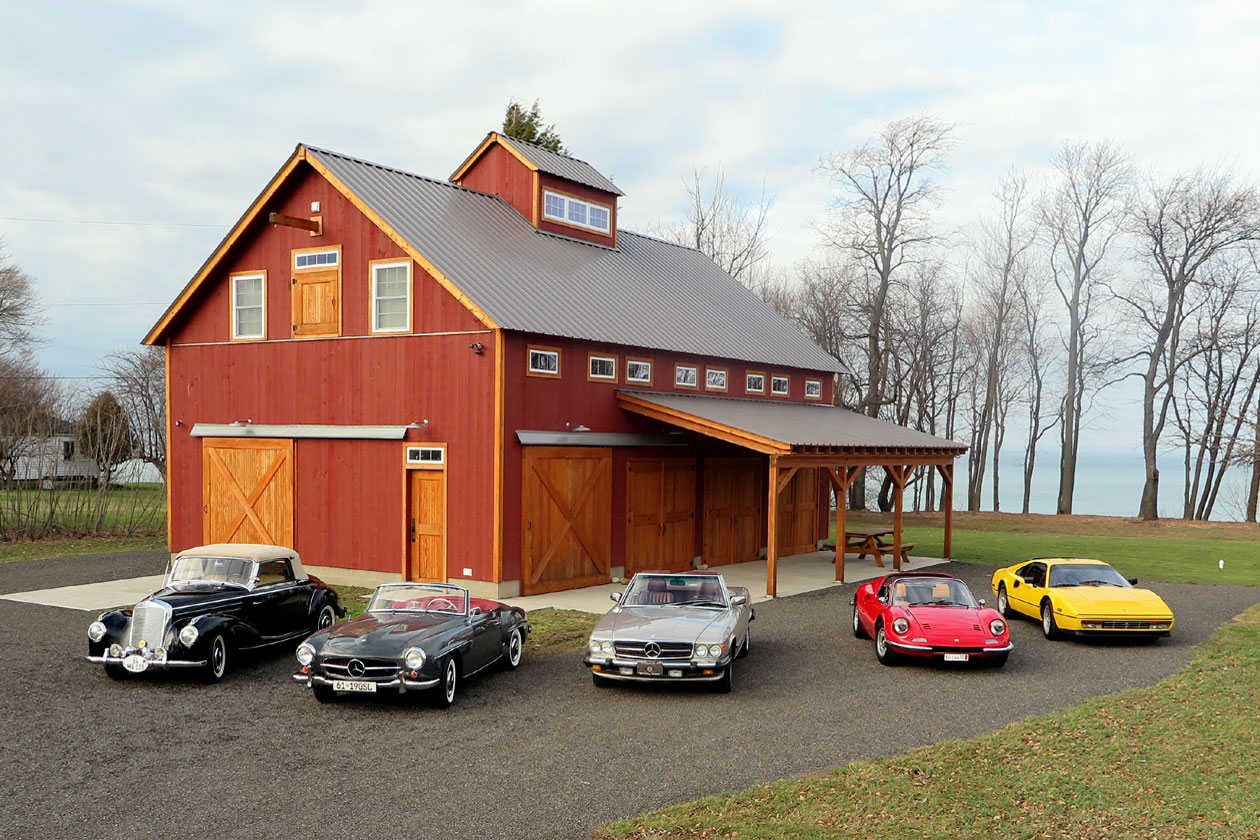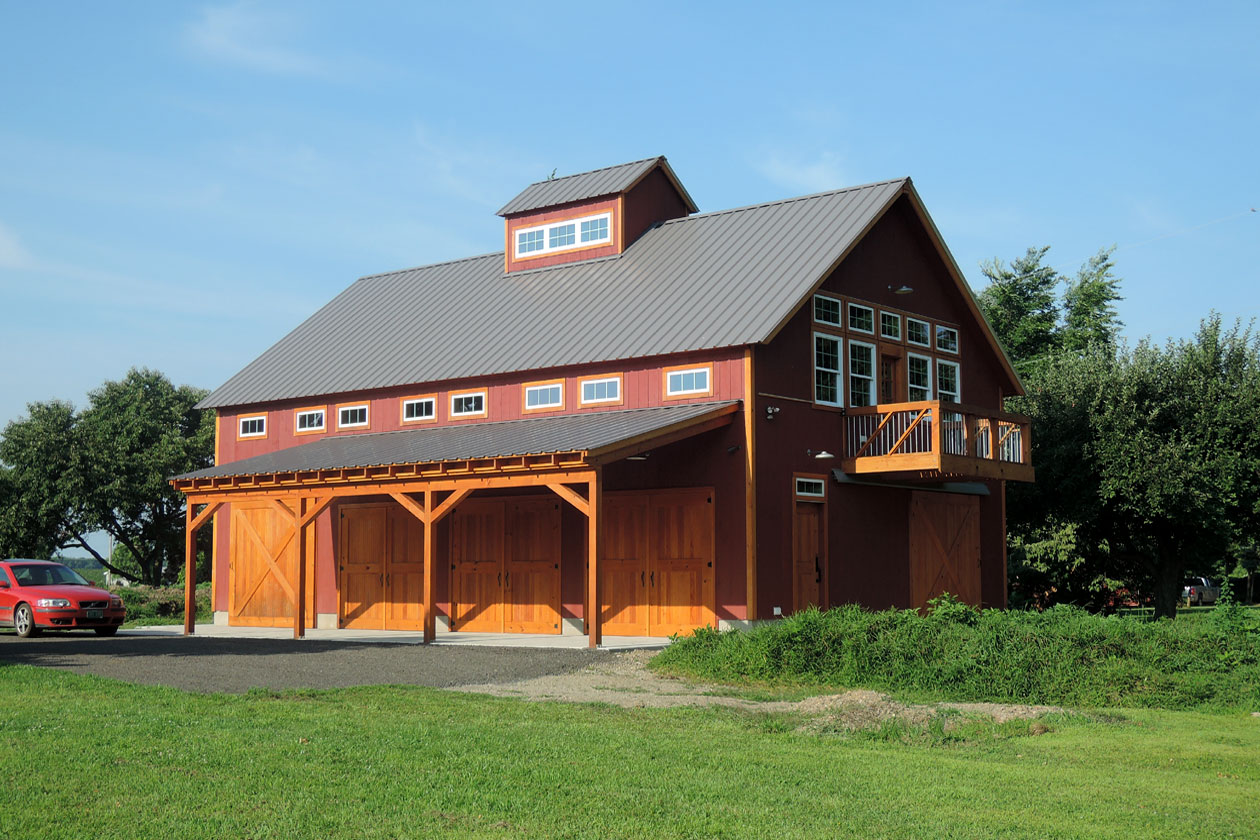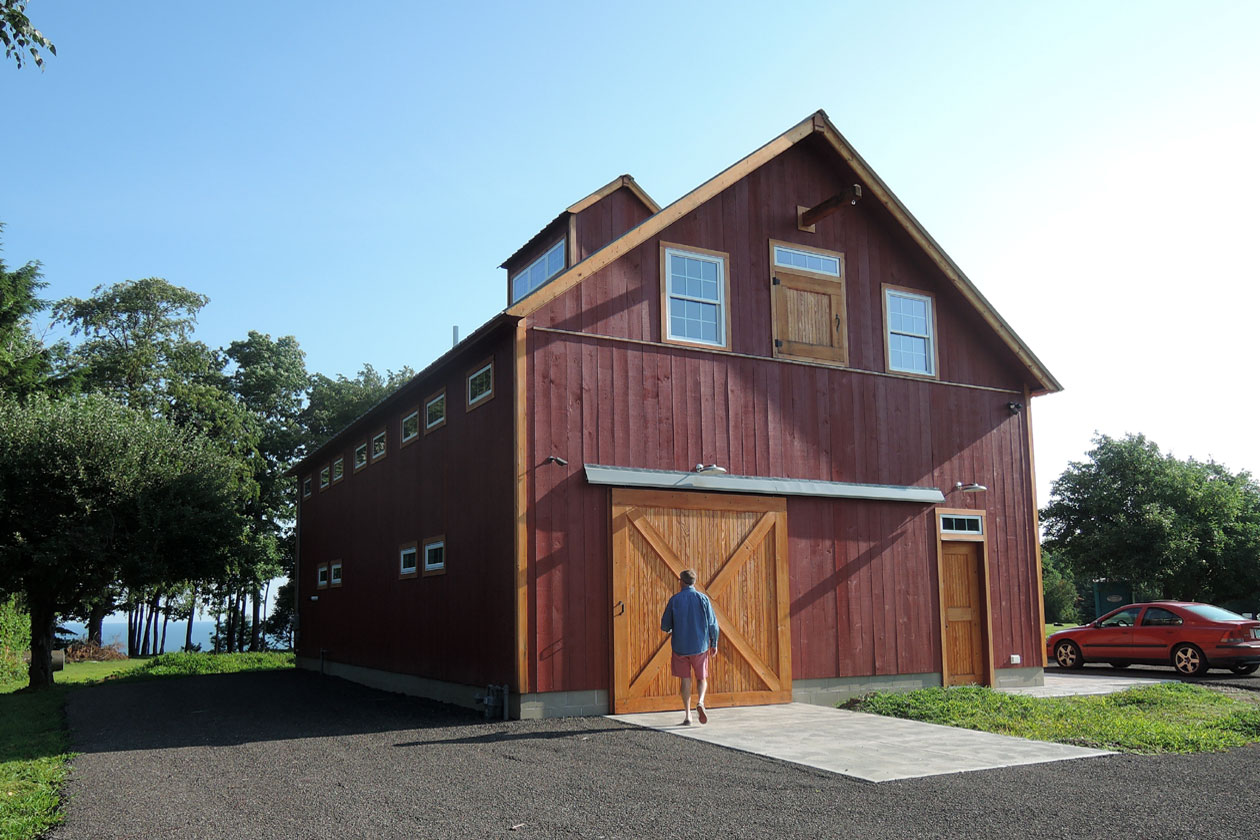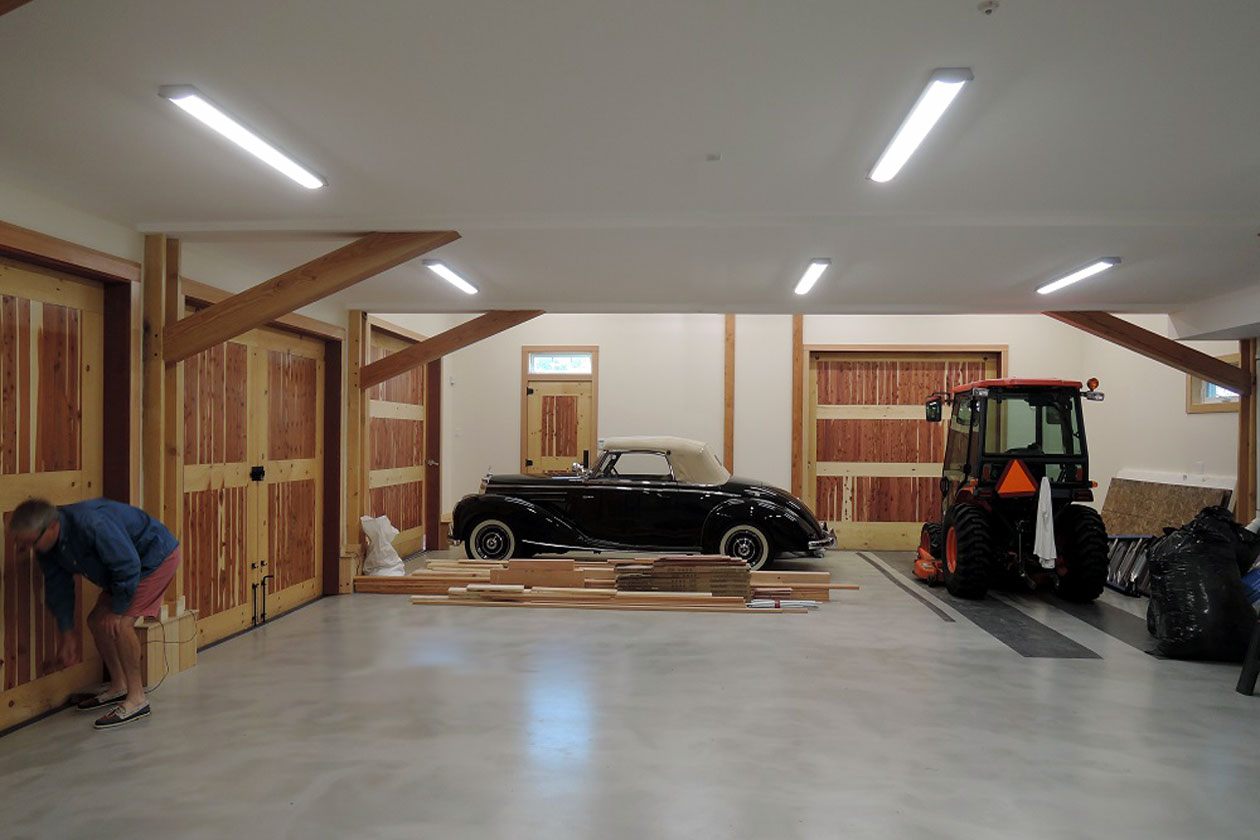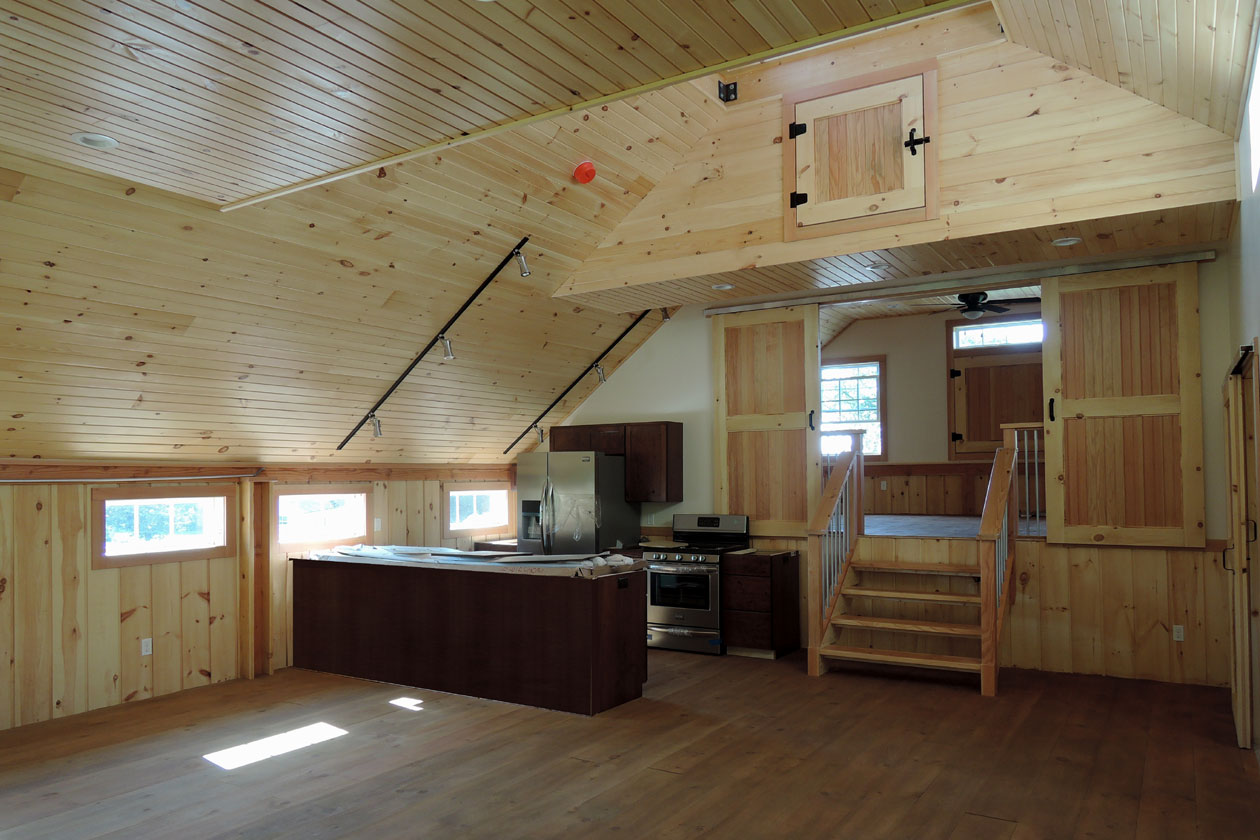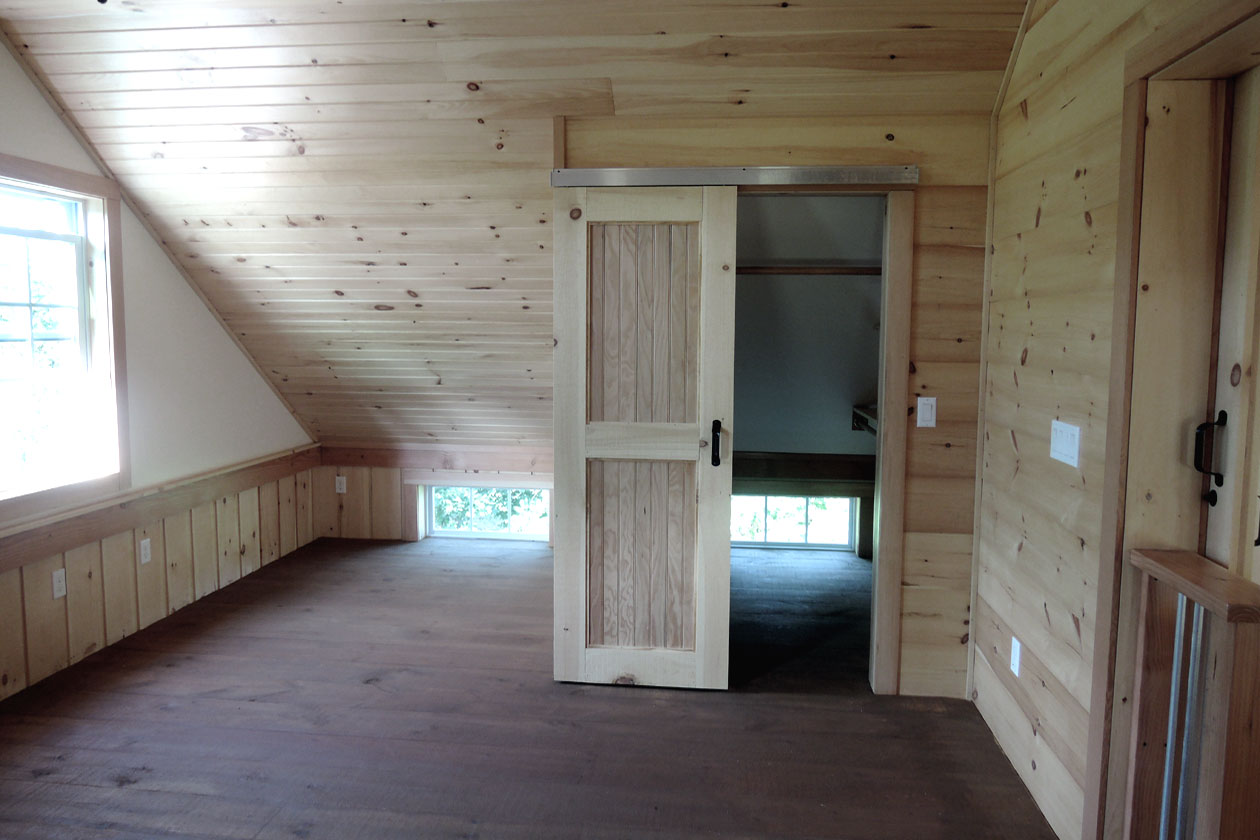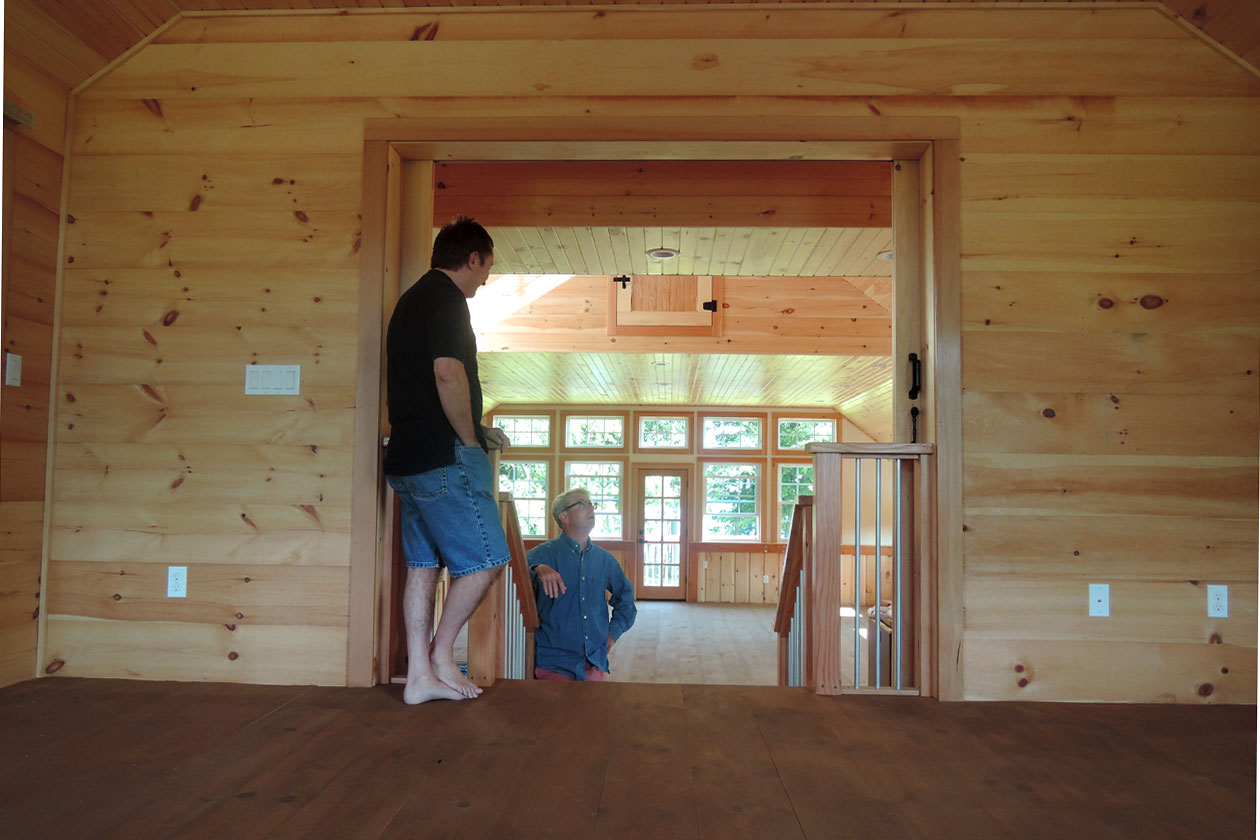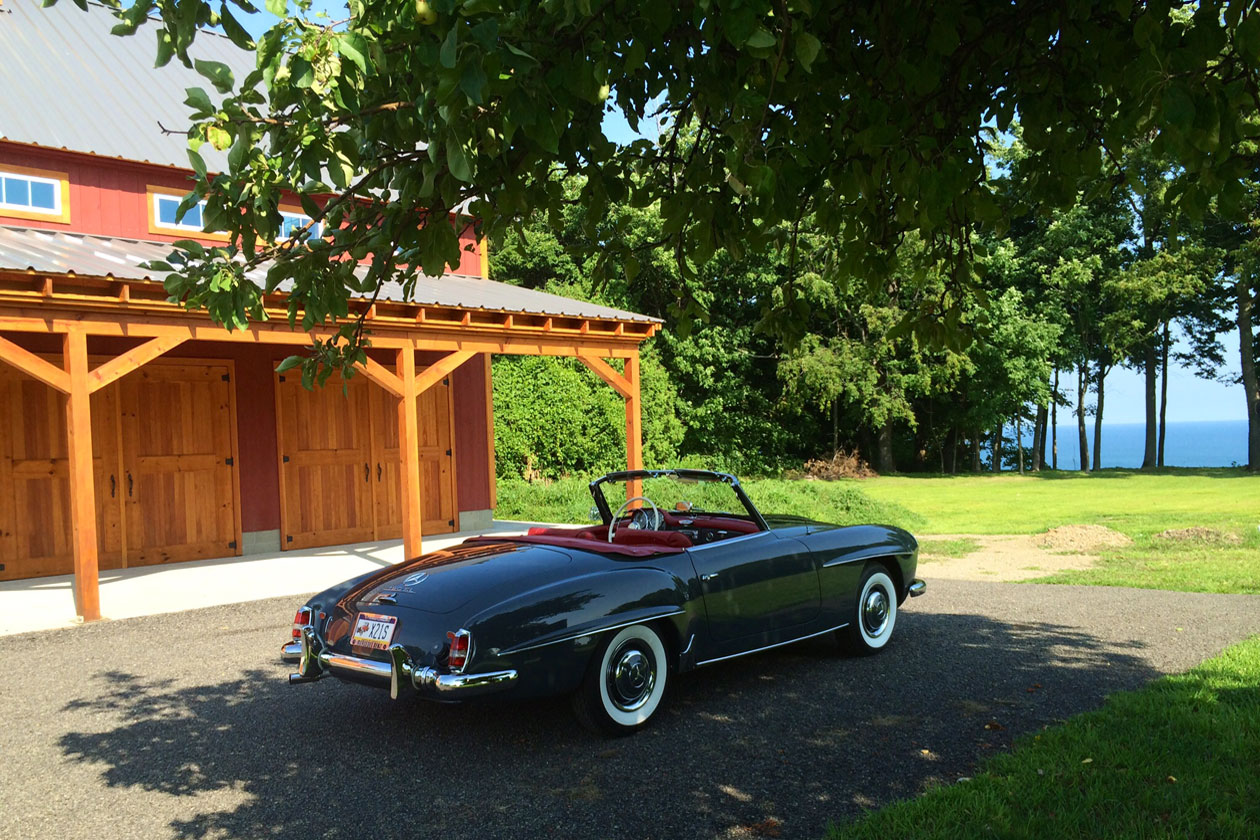 Hello George,
I can't begin to tell you how grateful I am to God for leading me to you and for such a wonderful job you did in designing and building our car barn/apartment! And, of course, I can't forget to thank the amazing Amish crews that poured their hearts into doing their job with expert craftsmanship and great humility. Frankly, I've lost count of the many, many compliments, and the number of ooh's and ahh's, about how beautiful the design, how well built, and how functional the barn is!
In the past 30 years, I've built five houses and one office, and have always used general contractors for such projects. This is the first time I was called upon to line up all the subcontractors, and it was such a great experience for me. Not only because I learned a lot during the process, but because of you, George, always being there, just an email or phone call away, to answer the incredible amount of questions we had.
Your honesty in all your dealings, and your hands-on, hard-working style is something rare to find these days. And because it's so rare, it's so greatly appreciated! I would not hesitate in the least to recommend your services to anyone.
"By wisdom a house is built, and by understanding it is established" Proverbs 24:3
May God continue to give you wisdom and understanding in building barns and building relationships.
Thank you so much George for a "job well done, thou good and faithful servant,"
Blaine and Claudia