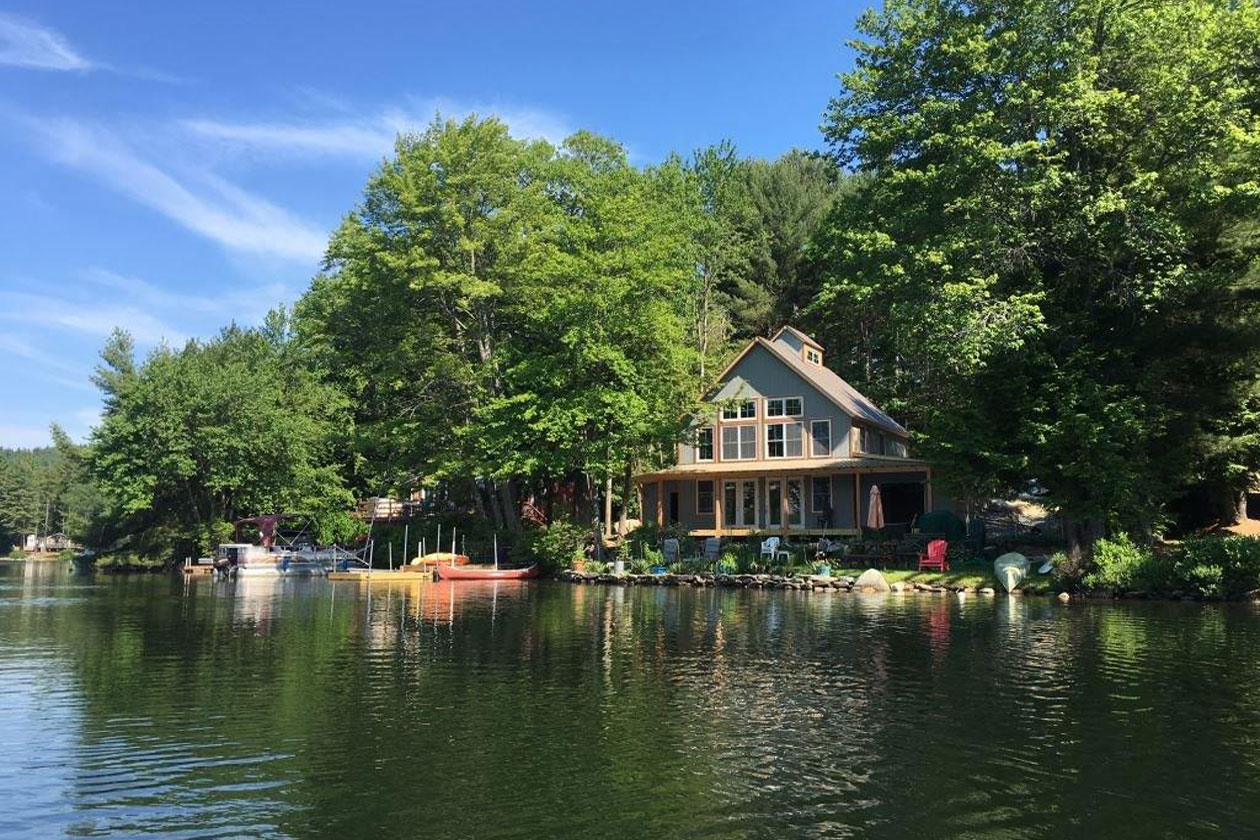 Lake House & Barn
A Lakefront Dream Home Arises from Near Failure
This complex home and barn set into the shore of a scenic New Hampshire lake is an affordable dream home years in the making.
Our clients found a spectacular lakefront lot and worked with an architect to design their dream home. After three years of planning and permitting, as they were about to build, their bids came in over budget.
Unable to change the permitted footprint, they asked Geobarns to design around the planned foundations and other constraints of the permit. Working to retain the clients' most important desires, alternative sketches were developed to avoid some of the key cost drivers.
The result, an ensemble of intersecting barn, home and shed roofs, tumbles down the hillside from entries above to an expansive lower floor opening out onto the lakefront. As the spaces rise from the scenic view, they open up to soaring interior volumes that connect each floor. Where upper floors house mostly hobby and guest spaces, the master suite, kitchen and living spaces are below, where the presence of the lake is felt in all daily activities. From above, the apparent mass of the house is reduced, making the grand interior spaces fit in a scale appropriate to the surrounding family camps and boathouses.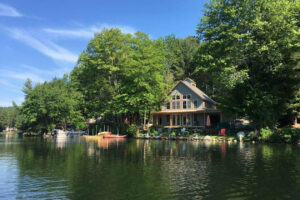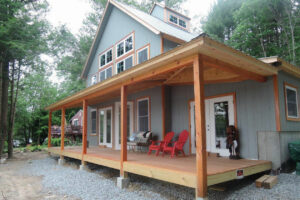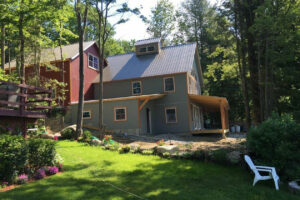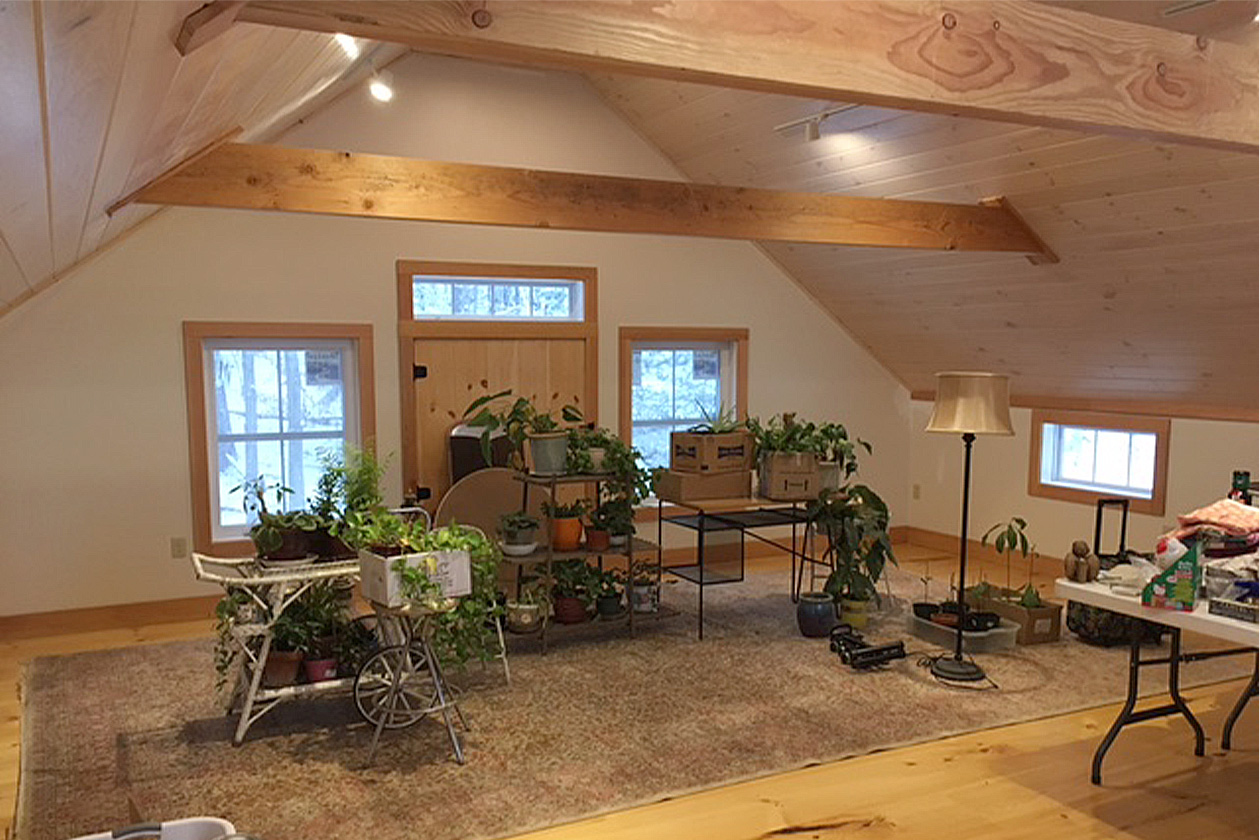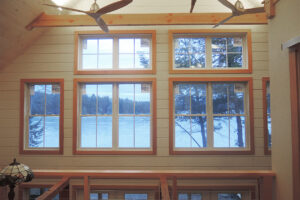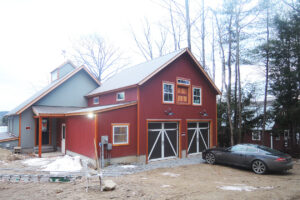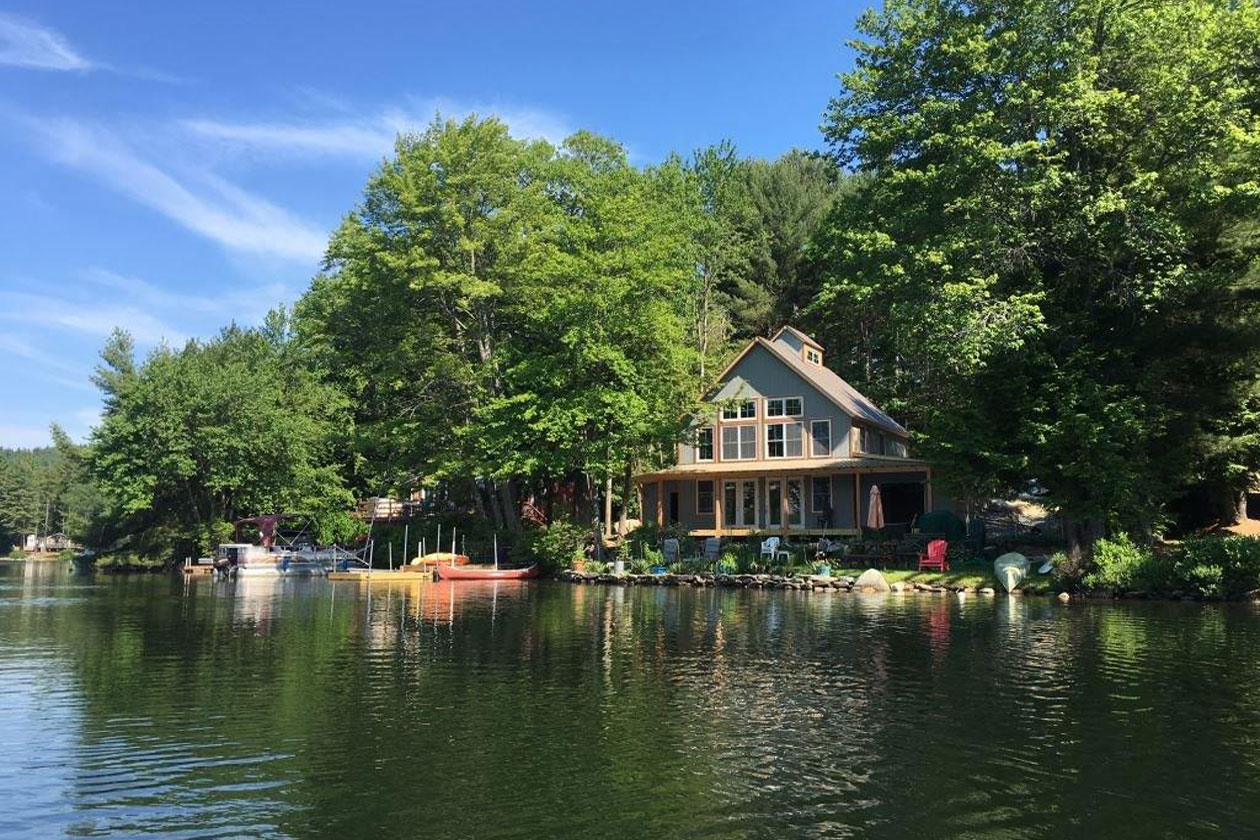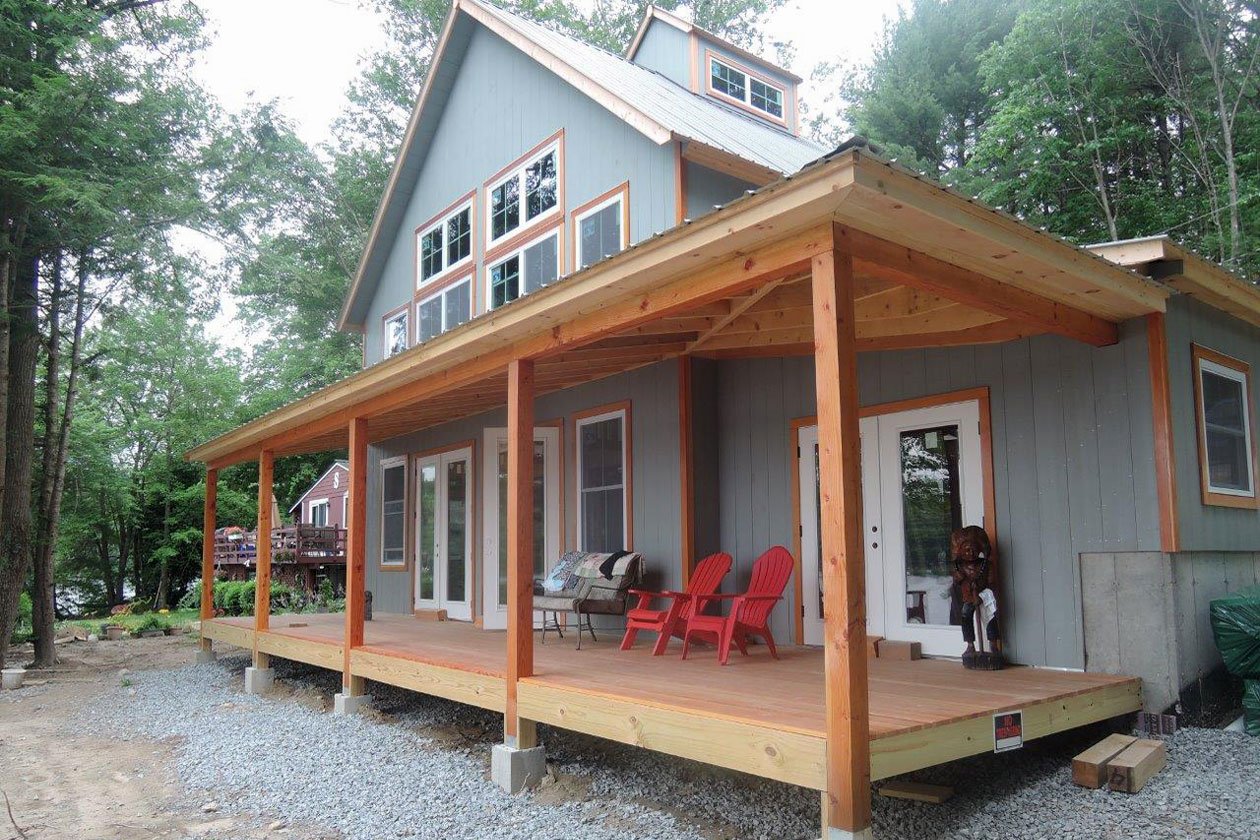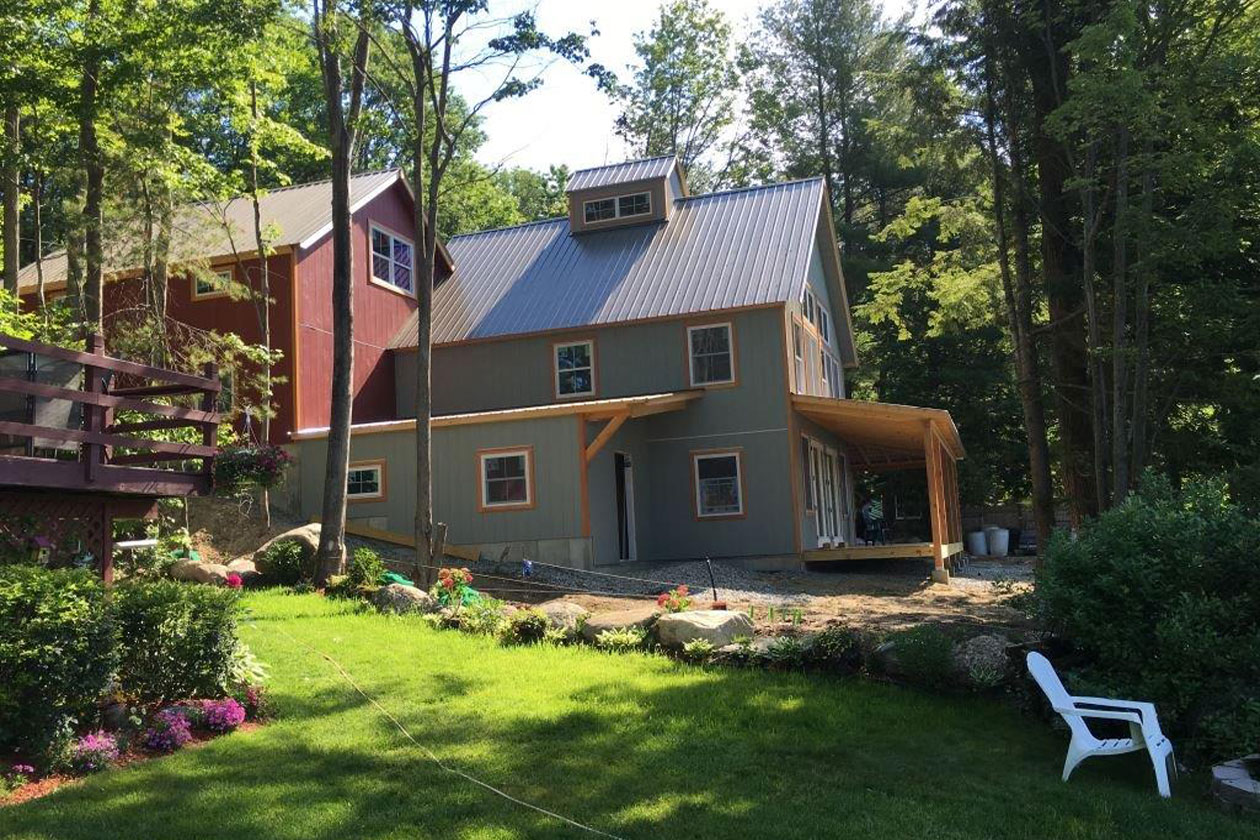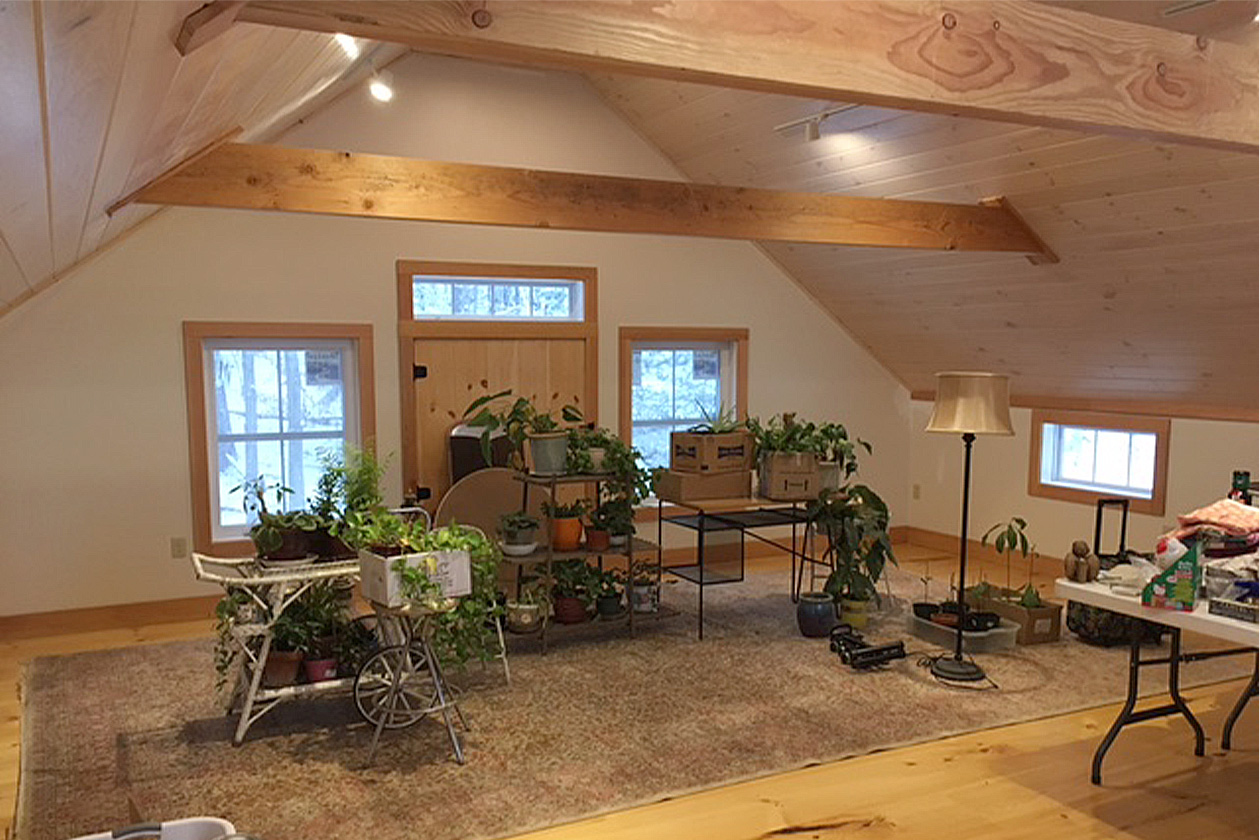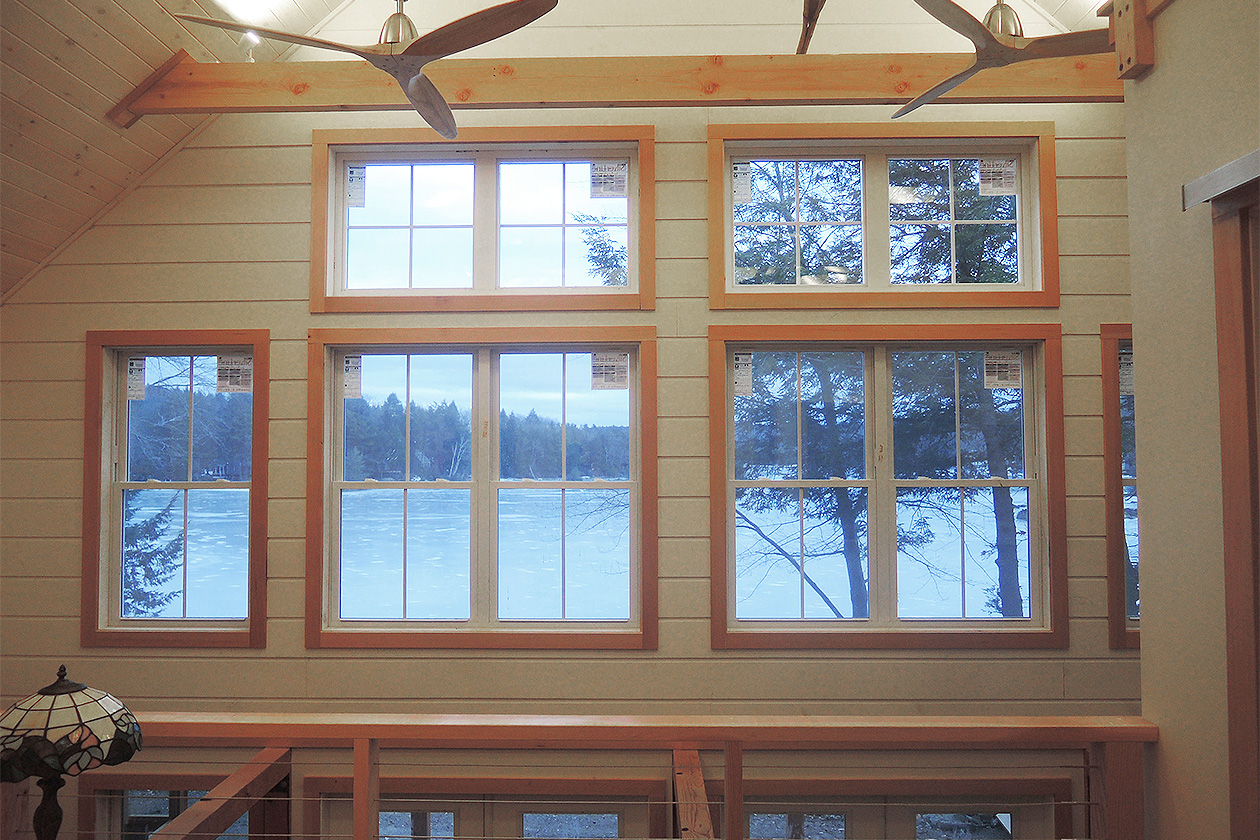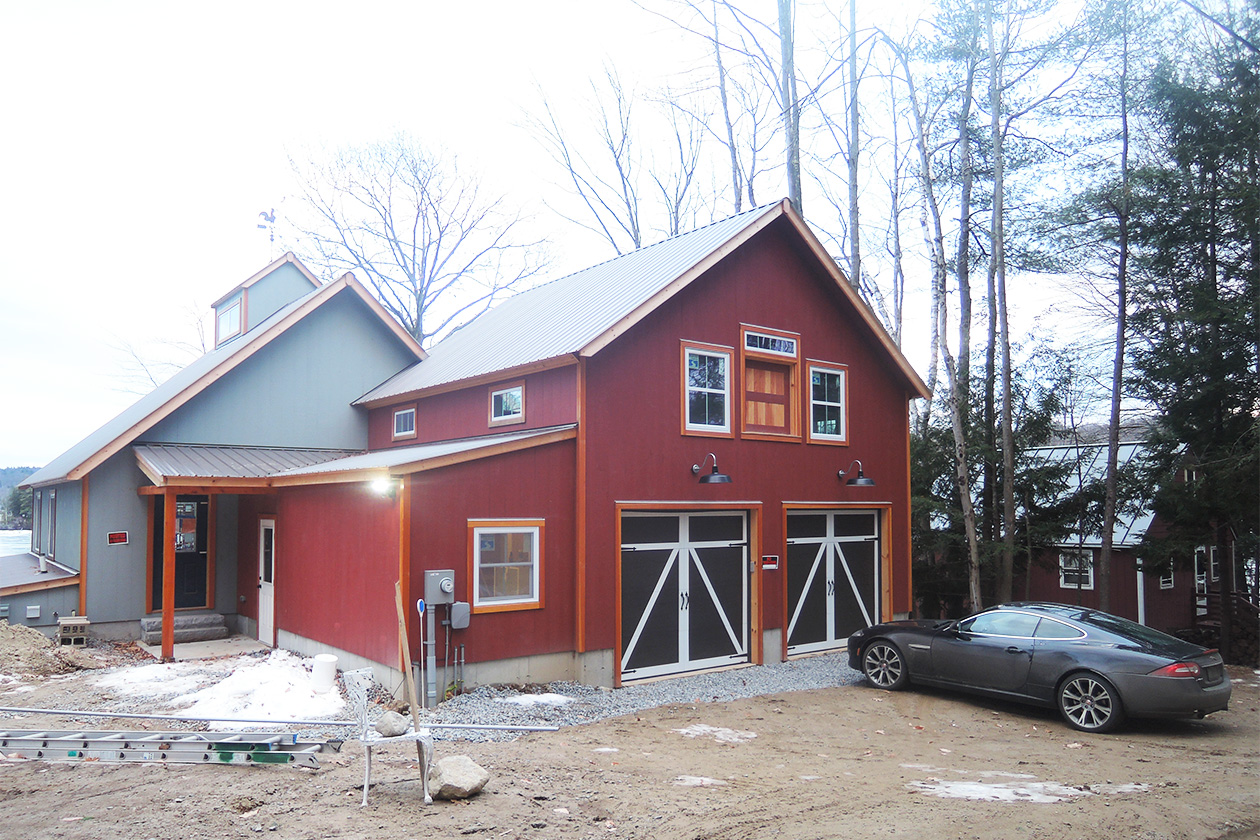 We came to Geobarns with a serious problem: All the quotes we received to build our lake home came in twice our budget — which our designer had assured us the design would cost.
What made it more depressing is that we had spent two years getting all the approvals to build the house according to those plans. Our dream house looked like it would never be built in our lifetimes.
A friend suggested we contact George at Geobarns. We spoke one morning and George met us that evening on site, looked at our plans, and told us he could build us a house on the same footprint within our budget. We worked with George and David on a design that actually improved on the plans we had previously obtained, got the OK from the permitting authorities, and moved ahead.
We loved the Geobarns crew who built the house. We also appreciated George, David and Ryan who guided us along the way to make sure we were 100% satisfied with their work. We highly recommend Geobarns for great quality at an extremely reasonable cost.
Roy and Sue