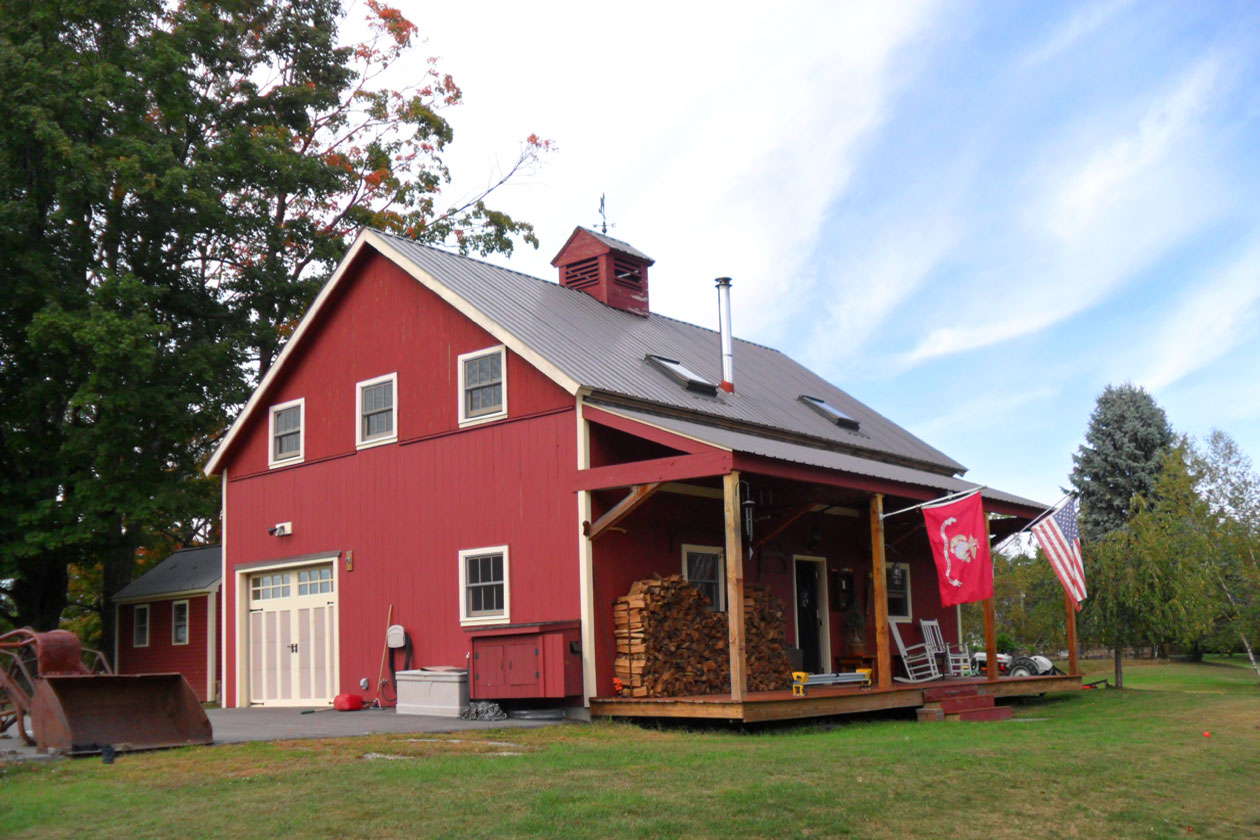 MLB Batmaker's Workshop
An Artisan Workshop for Creating Custom Louisville Slugger Bats
This shop for a commercial woodworker is a picture of organization.
Our client needed a new, dedicated space for his burgeoning custom woodworking business. Managing vehicle access, material inflow and delivery, the sometimes rough work and the requirement for an organized workflow… all of these constraints forced the team to arrive at a very buttoned-up and tidy structure. Offering a porch for indoor-outdoor work, the scale of the building is entirely appropriate to the rural estate.
The ground floor is dedicated to batmaking, with equipment locations and tool storage planned for maximum efficiency. Above, a finished apartment area provides additional storage and flex space. This Geobarn exemplifies what can be done to support artisan crafts and a growing business in what is essentially a backyard barn.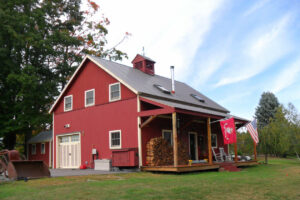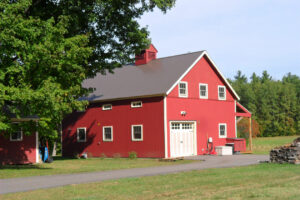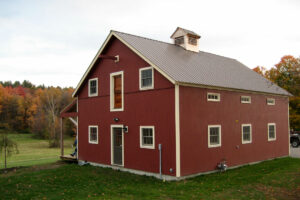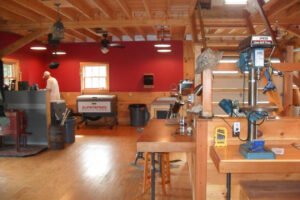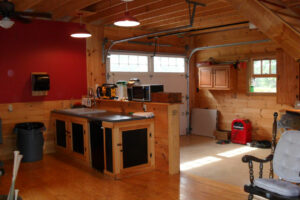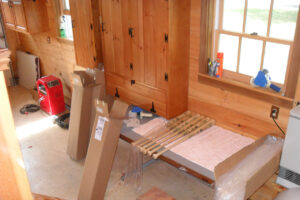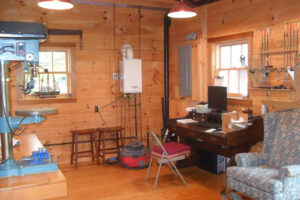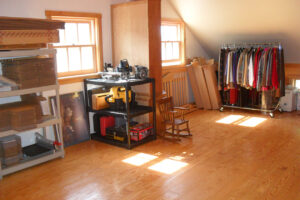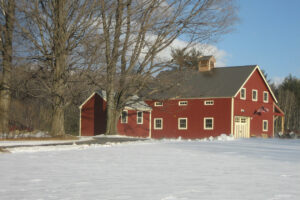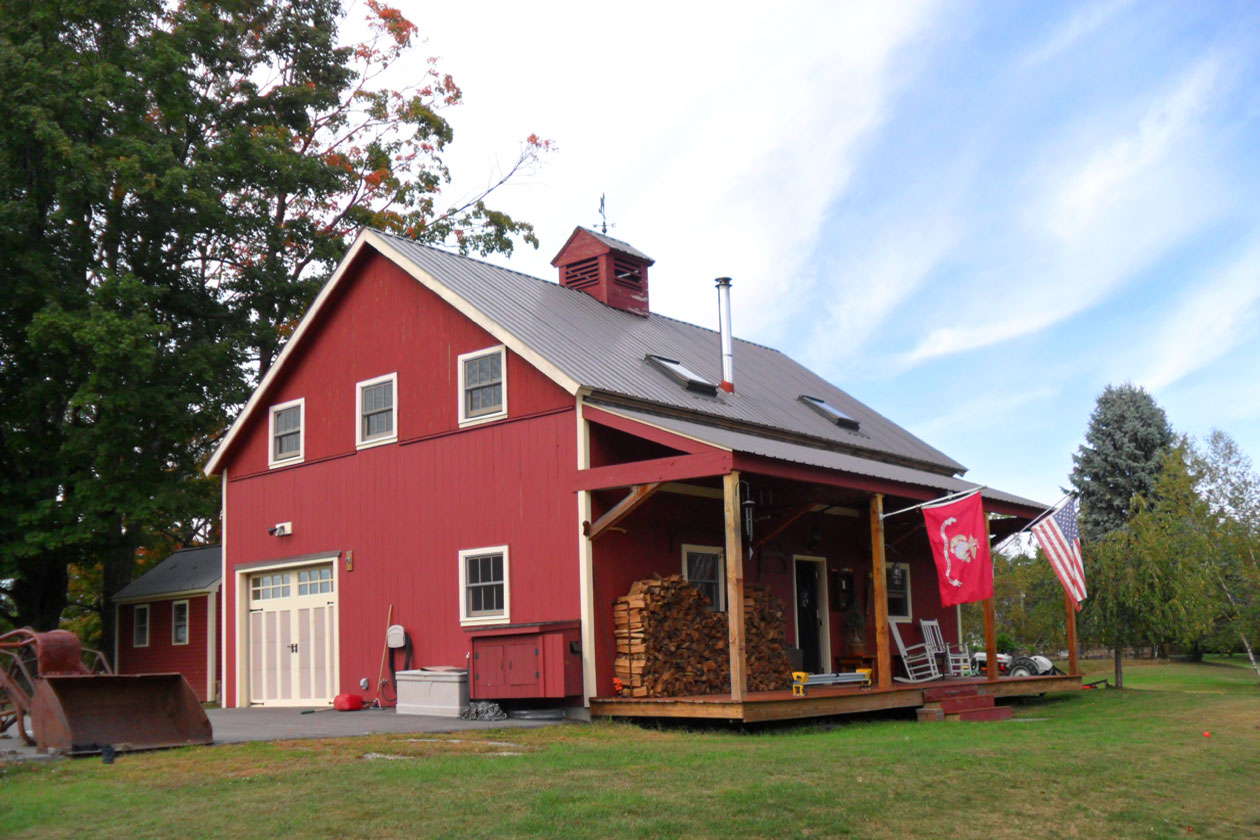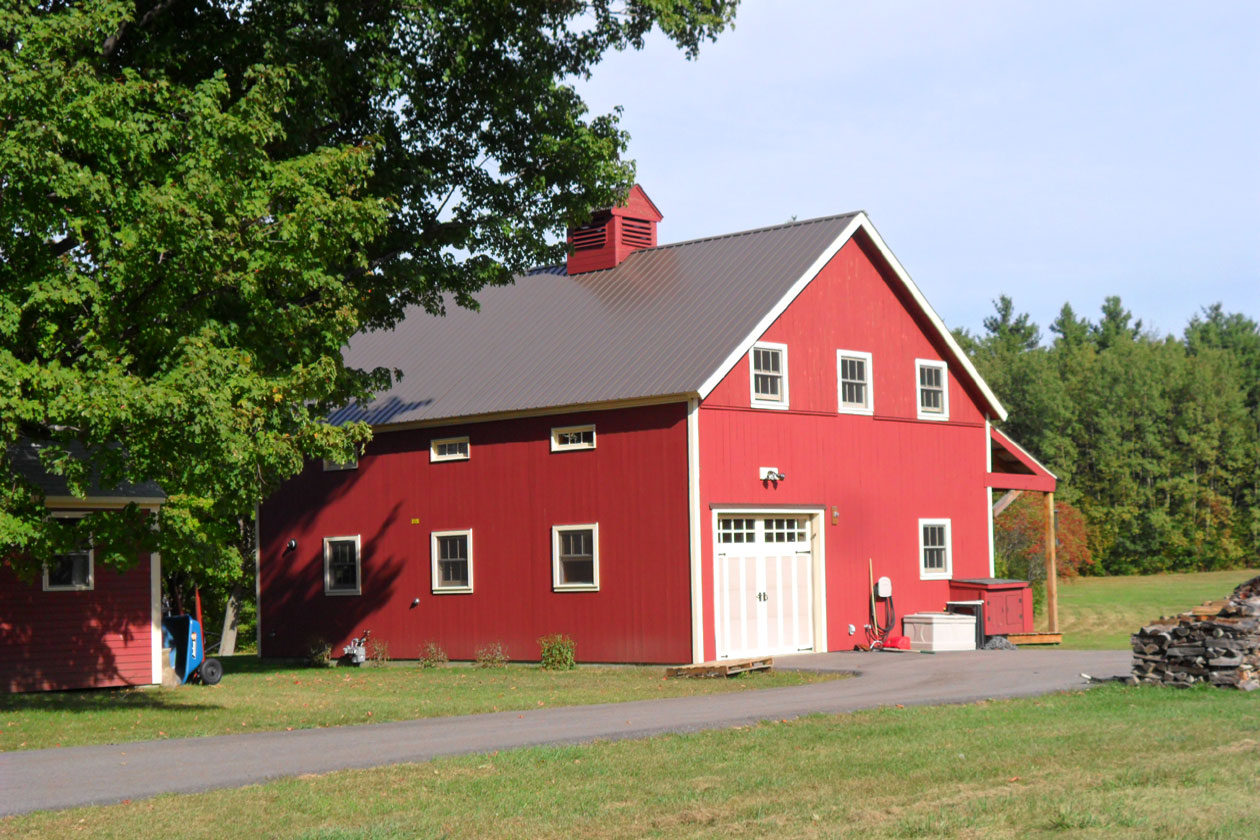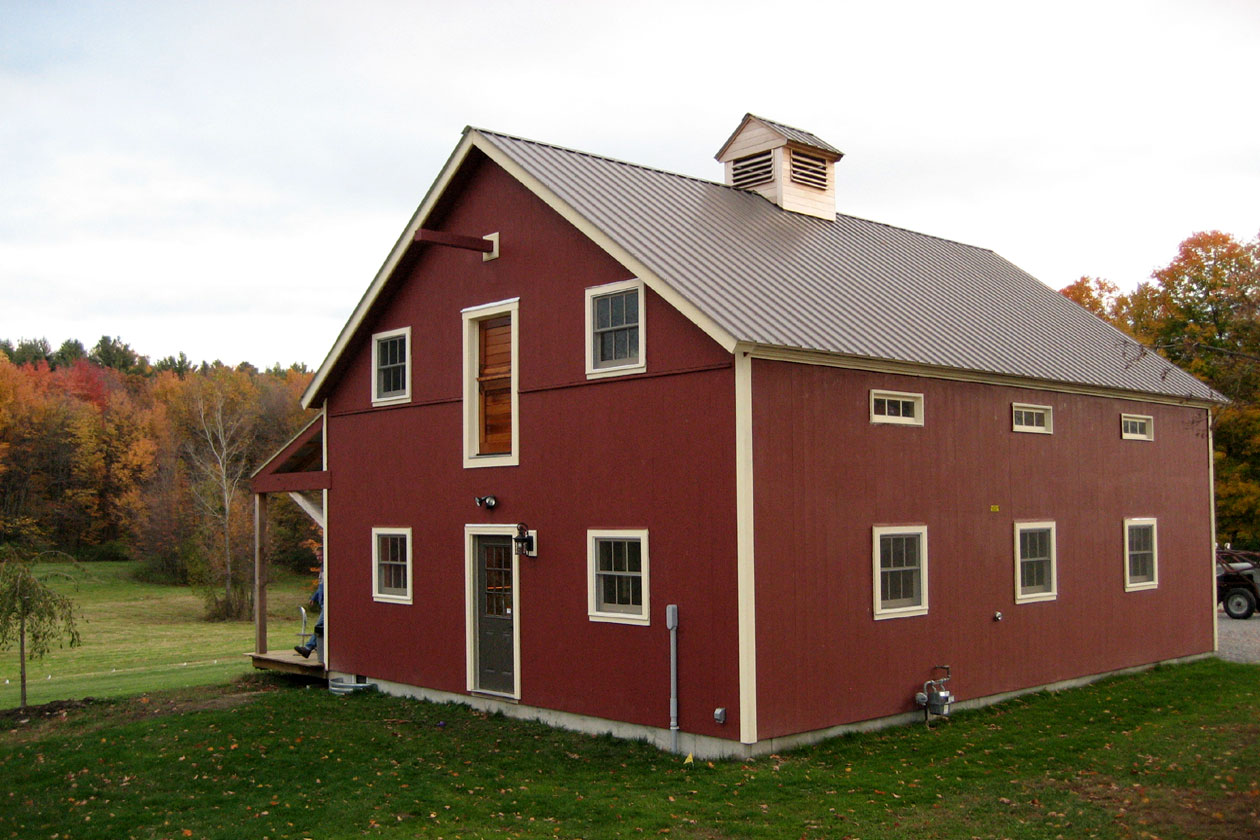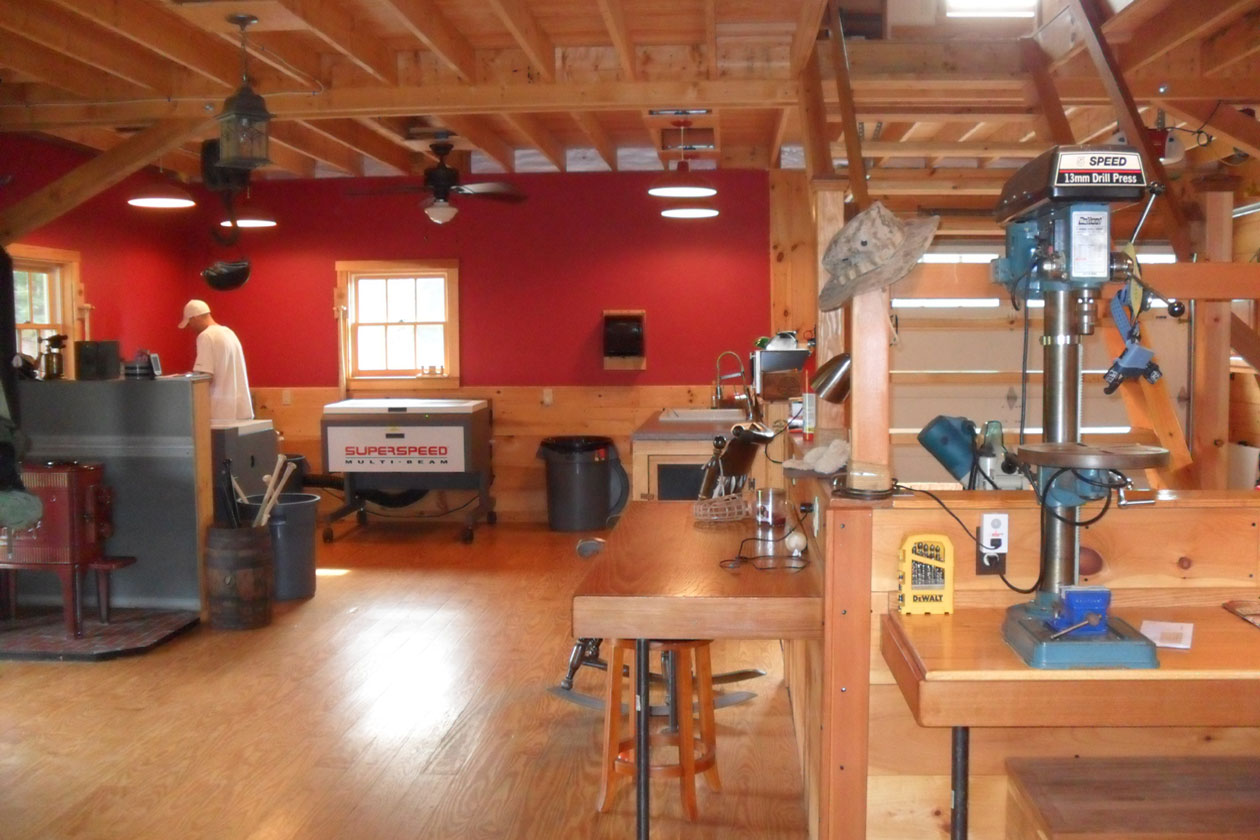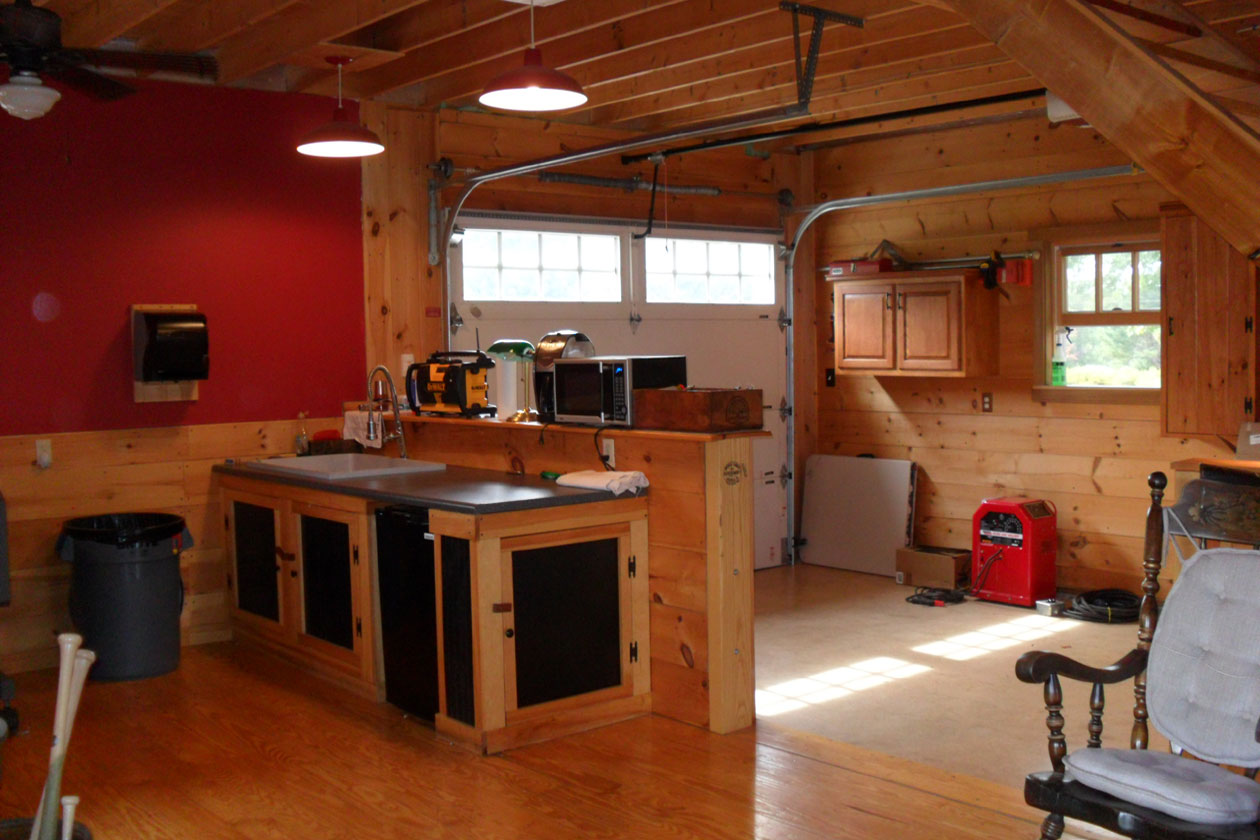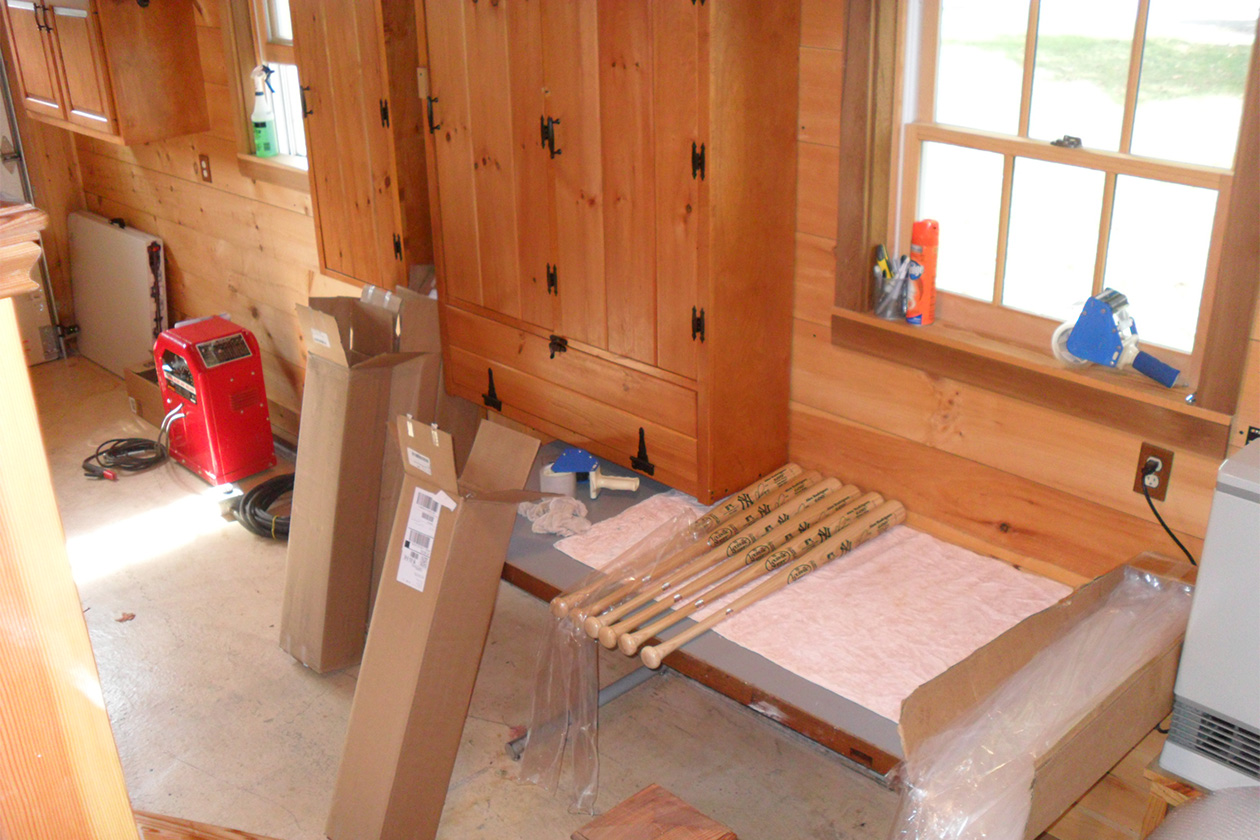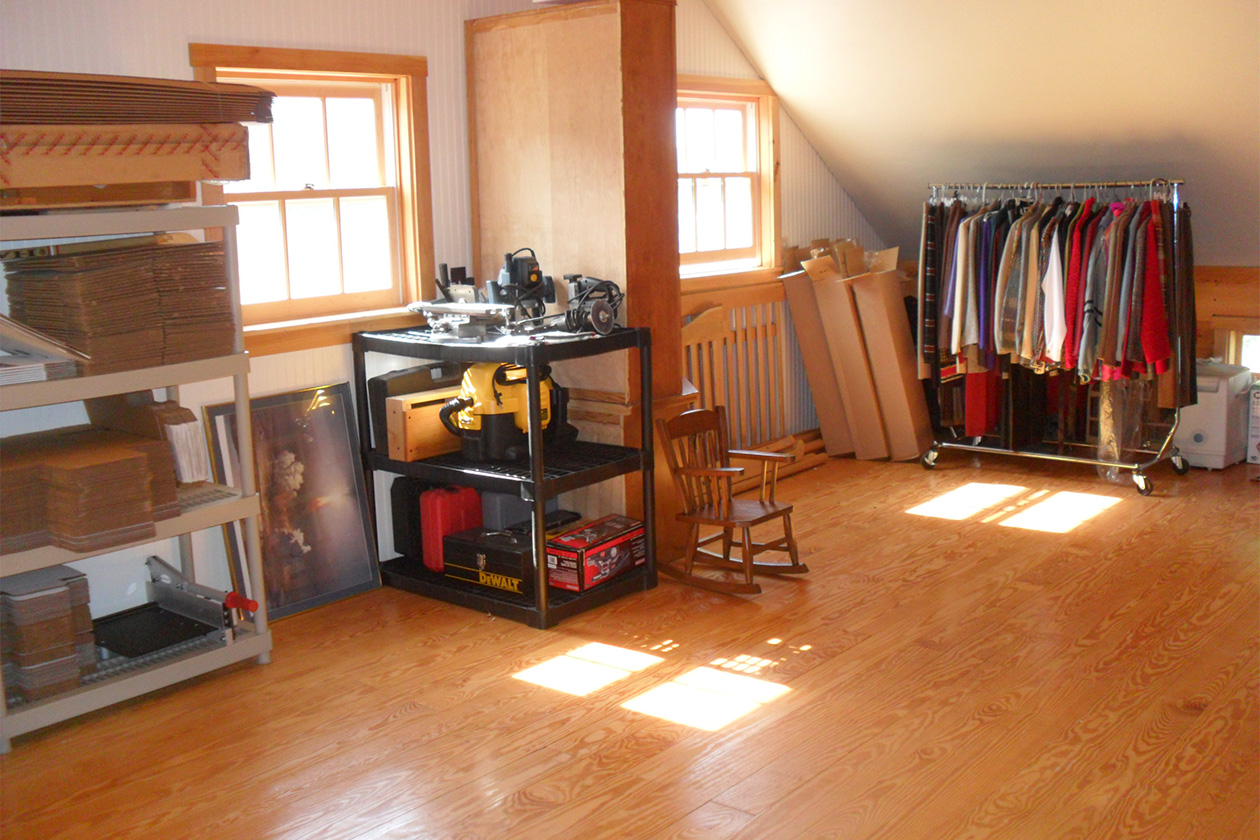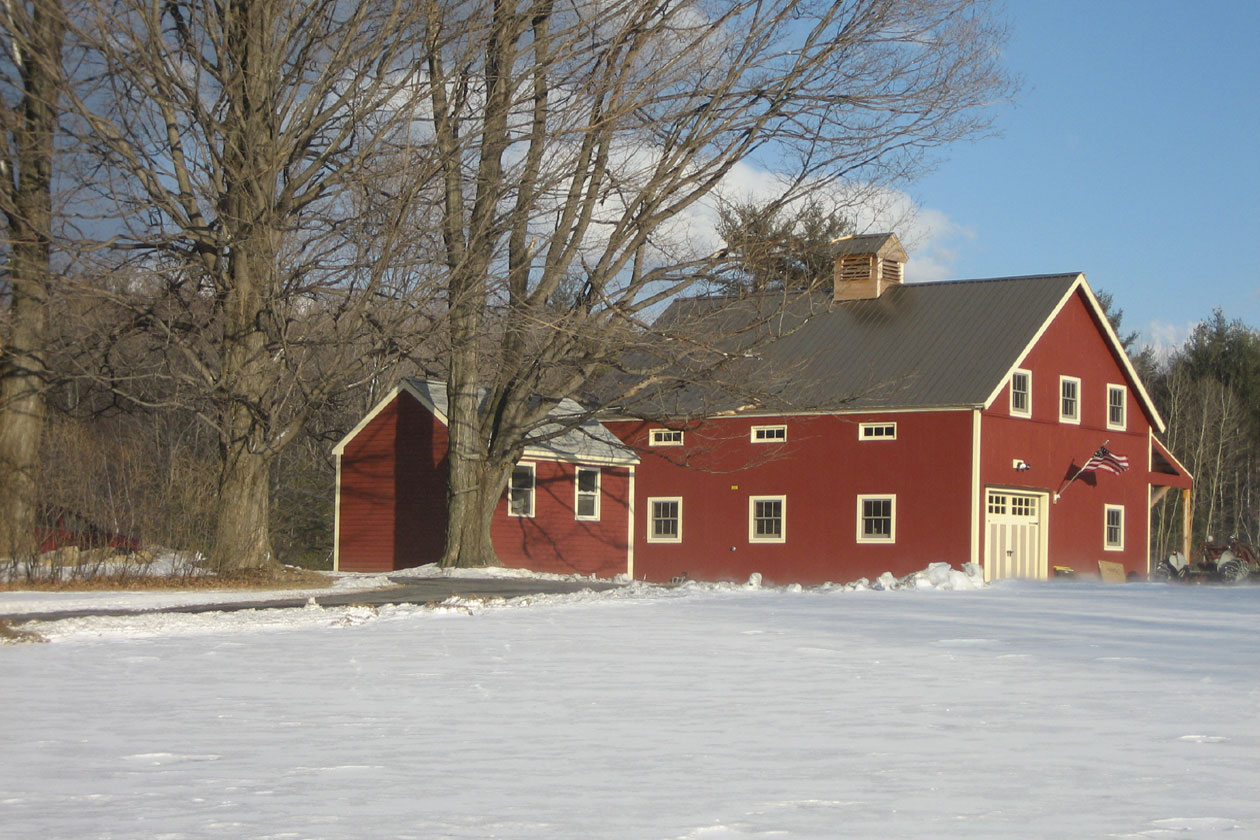 It was immediately apparent that the Geobarn organization was to treat me the way all homeowners only dream of when engaging private contractors. George Abetti was available 100% of the time. He never missed a call nor failed to respond to my sometimes foolish emails. His enthusiasm, promptness, and creativity exceeded even my stringent requirements.
I fell in love with Geobarns immediately upon discovering the website but thought it was financially out of reach. I had priced out so many other options (garages, kits, even sheds) just to be continually disappointed. After speaking with George just a few times, I felt hopeful and optimistic and after meeting with him just once I couldn't have been more impressed and overjoyed.
My barn–simply stated–is a masterpiece, a product built by true craftsman who from beginning to end performed as if midwives with unrelenting attention to my needs and the delivery of a spectacular building. My 36' by 28' Barn was initially framed when George was satisfied it was within 1/32" square!
I cannot express enough what a wonderful experience this was for my wife and I. George and his entire crew, Andrew, Faith, and Tenley the Golden Retriever are to this day some of the nicest, most genuine people we have ever met. My female Doberman would wake me every morning at 6:30 am and together we would await the timely arrival of George and Tenley. My Doberman Kali still stares at the barn each morning hoping Tenley will be there that day!
My barn will be used to produce High-End Collectable Baseball Bats for Louisville Slugger and Major League Baseball. So impressed by the photos is Louisville Slugger that they have invited themselves to visit when the Barn is equipped with the machinery and ready to produce product.
I know of two new contracts Geobarns has pending as a result of traffic on my street during construction. Strangers walk into the Barn, a smile beams across their face, and I smile back and begin to answer their many questions. Often times their only response is a softly spoken "sweet" or "cool" is another term frequently heard.
Look no further than Geobarn. Experience what it feels like to have someone appreciate your hard earned money and work even harder in an effort to give you back much more than you paid for! How rare is that?
Thank you George, Andrew, Faith, and Tenley, for our beautiful Barn.
Ed