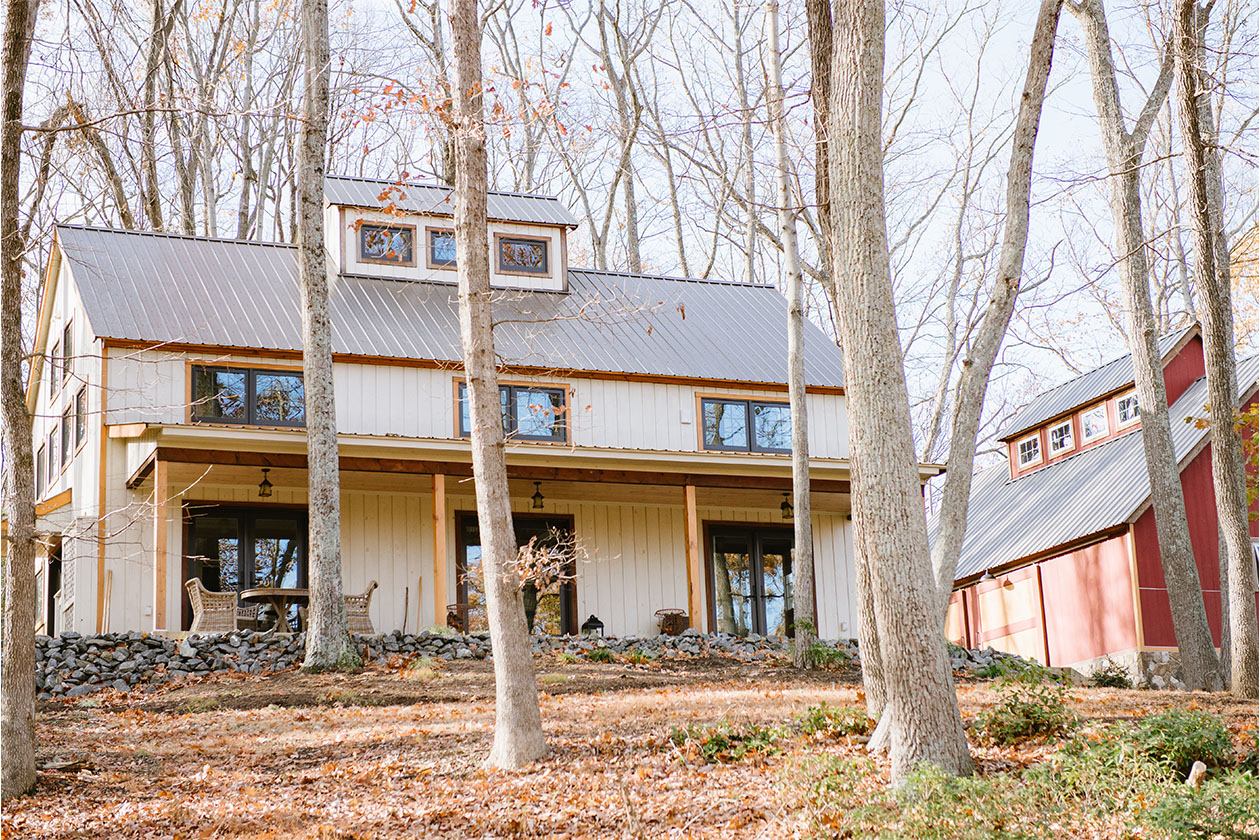 Modern Farmhouse & Shop Barn
A modern take on traditional Virginia farmsteads in a conservation community
This home combines a soaring interior space with intimate private rooms in a composition that combines the flavor of Virginia farmsteads with modern influences.
The adjacent working barn-shop honors traditional patterns of farmstead settlements. Perched on the brow of a mountain within a 2,300 acre conservation development, the homesite preserves both a network of forested trails above and productive farmland below.
Nestling appropriately into the site was a priority. The design concept, a modestly scaled two story home and a larger detached bank barn, allowed the forested slope to flow through the site, and was inspired by traditional settlement patterns of Virginia foothill farmsteads. The project was realized in partnership with Three Notch'd Construction, our experienced local partner in central Virginia.
The home's ground floor master suite and living areas are organized around a central kitchen and gathering space, which soars up and through the U-shaped upper story private rooms, creating spatial grandeur from the simple form of a farmhouse with a cupola. The whitewashed exterior shiplap contrasts the residence to the adjacent barn's traditional dark red siding. Inside the barn, a free-span lower level accommodates vehicles and shop uses, while the generous space upstairs allows a variety of work and gathering functions.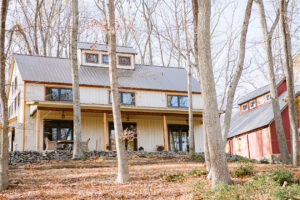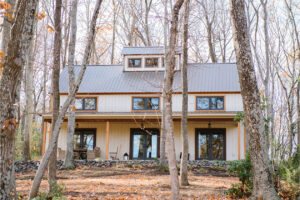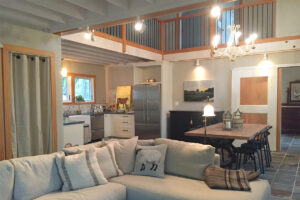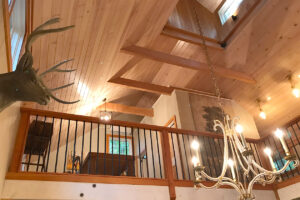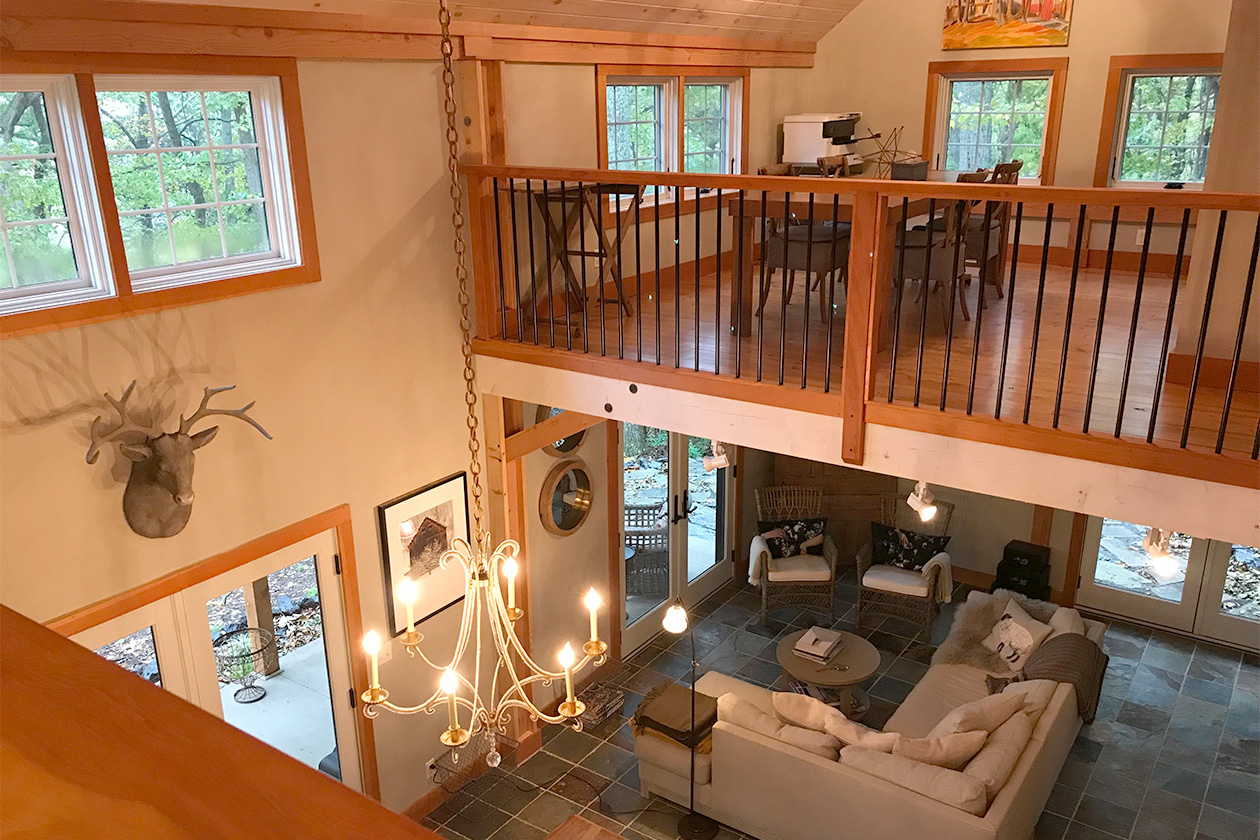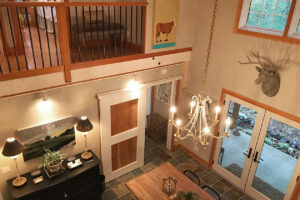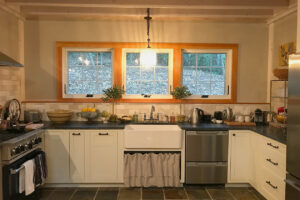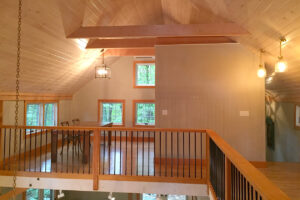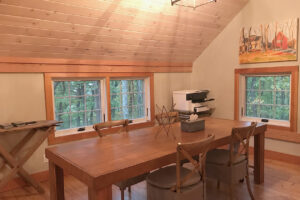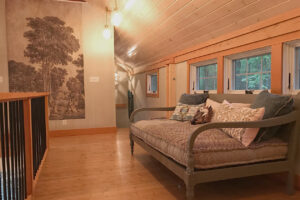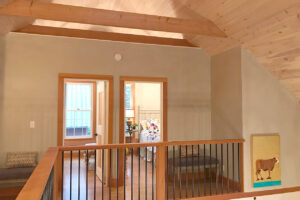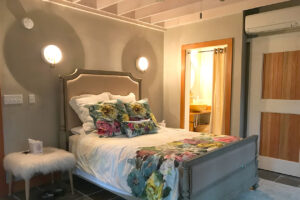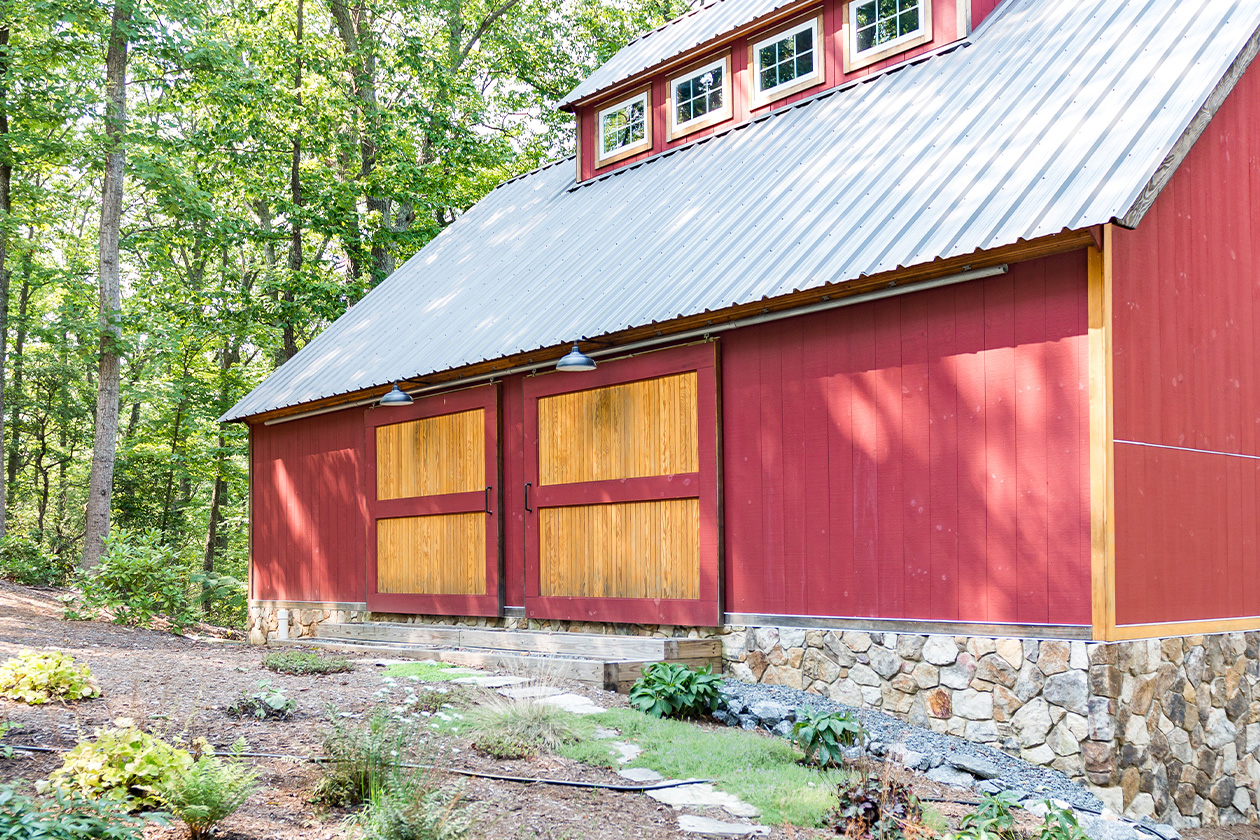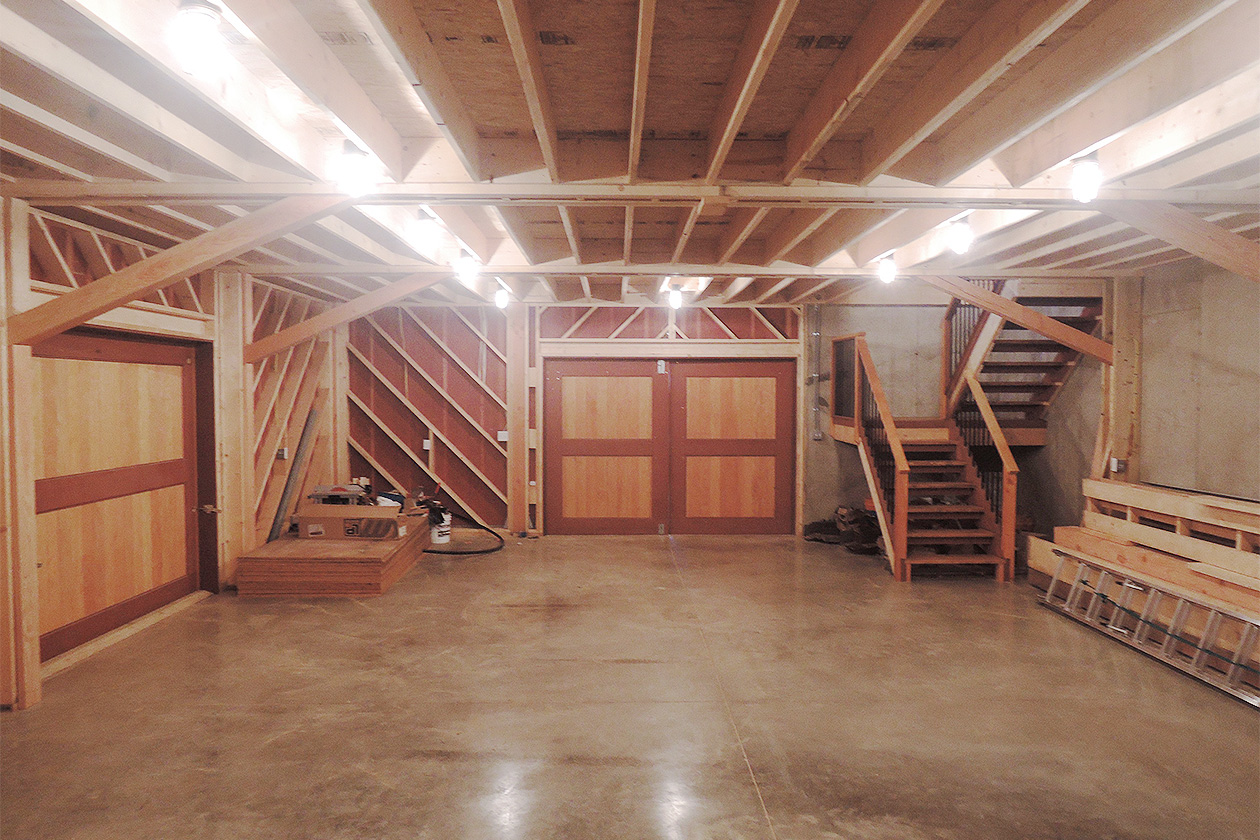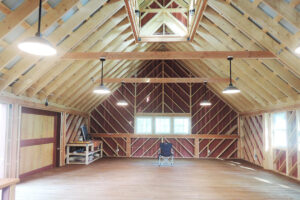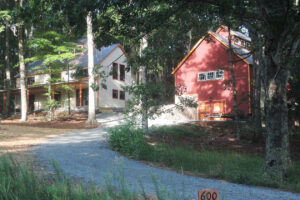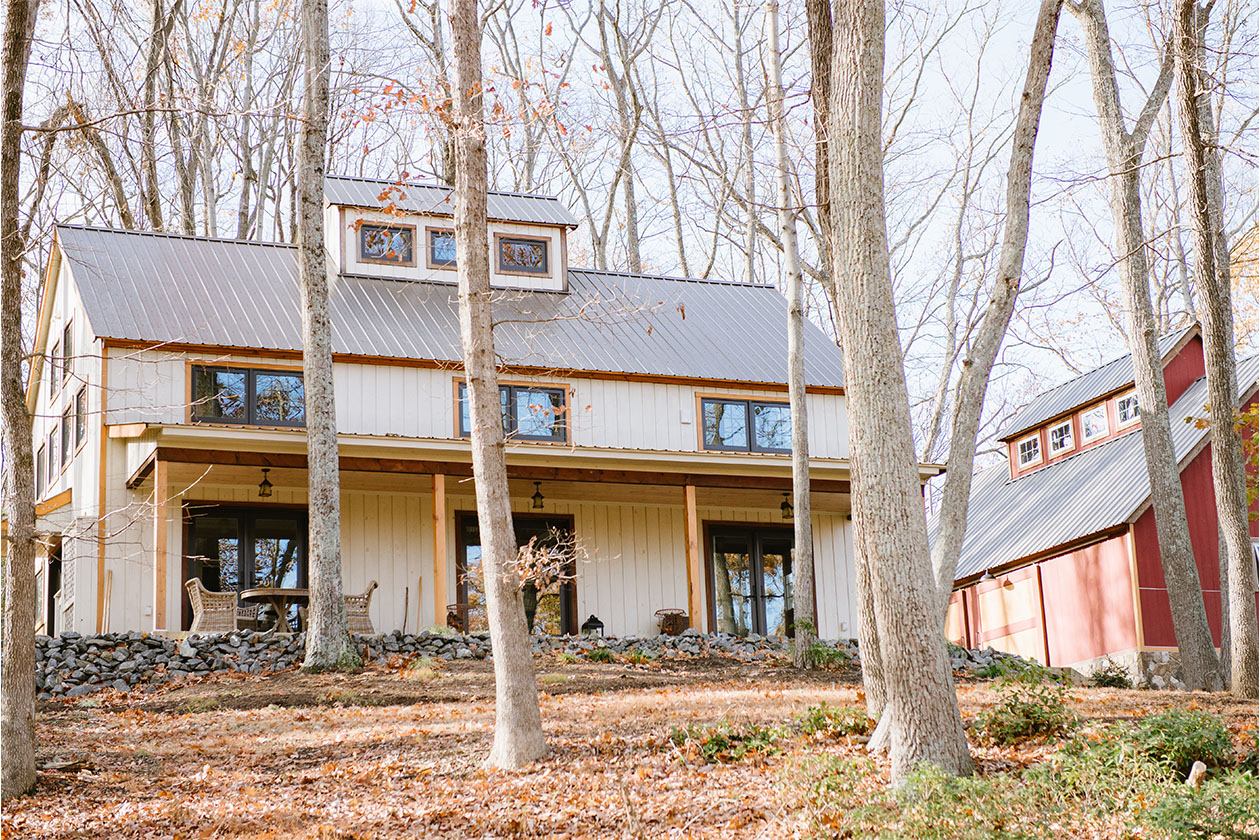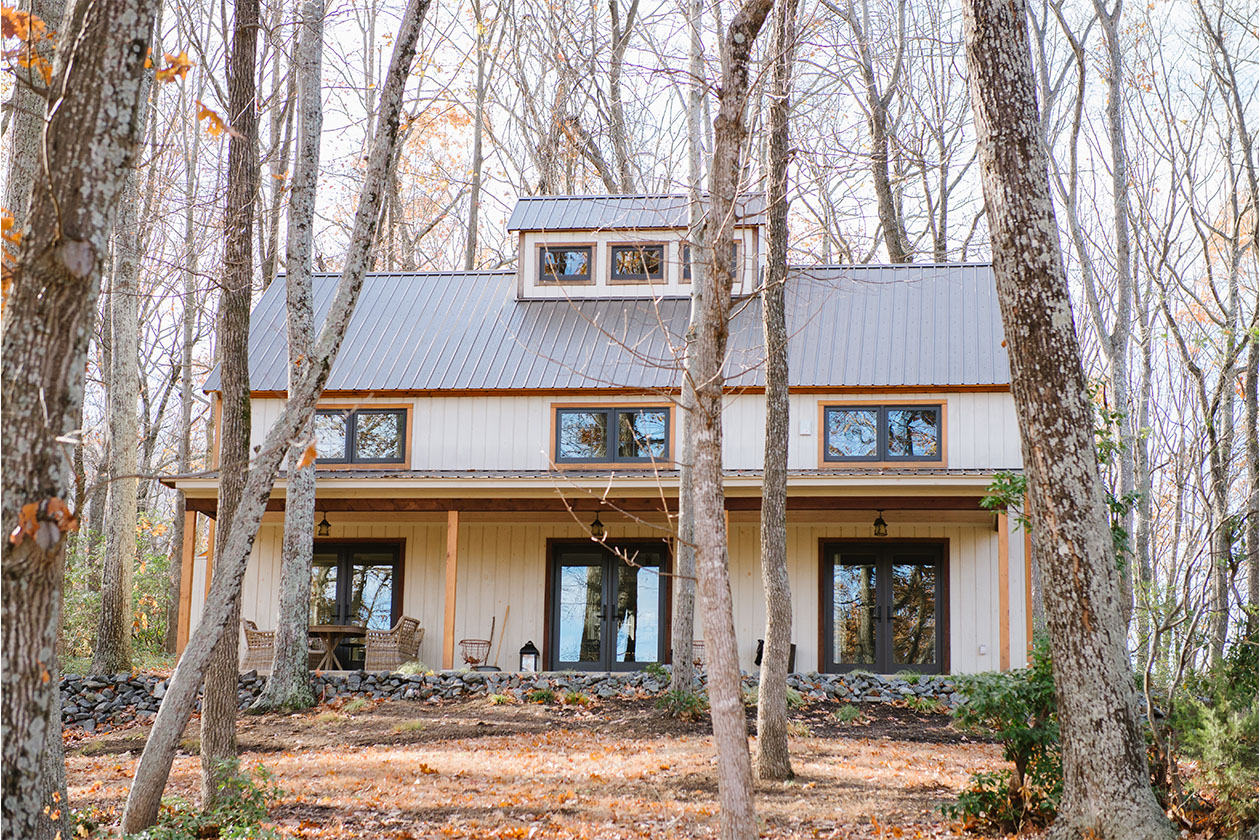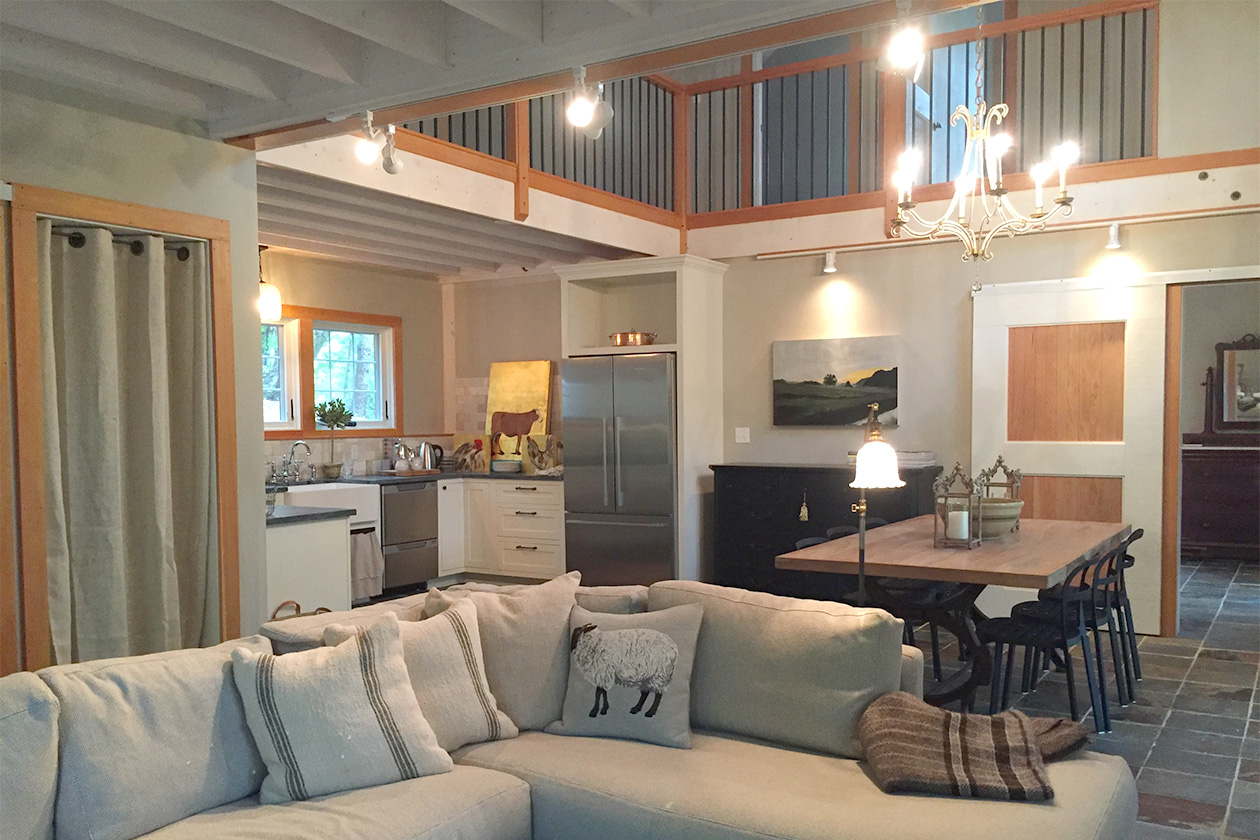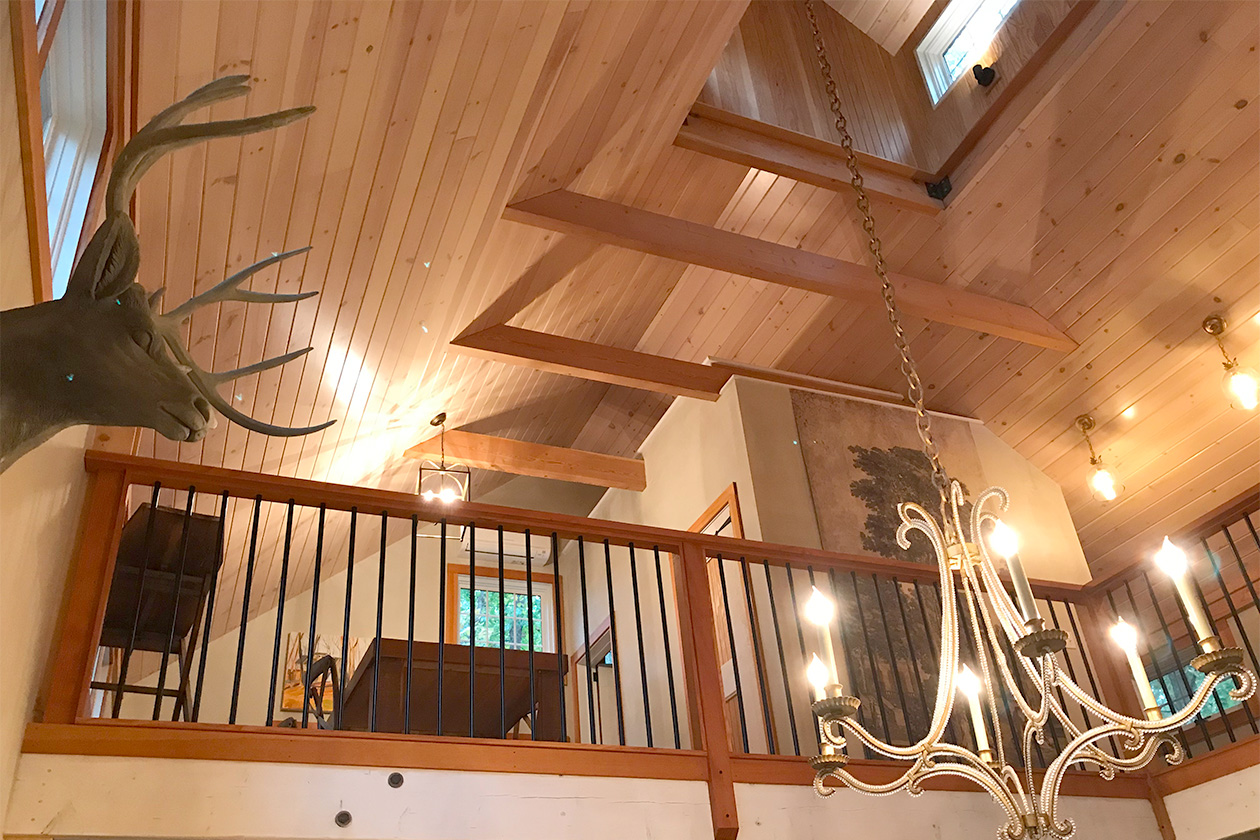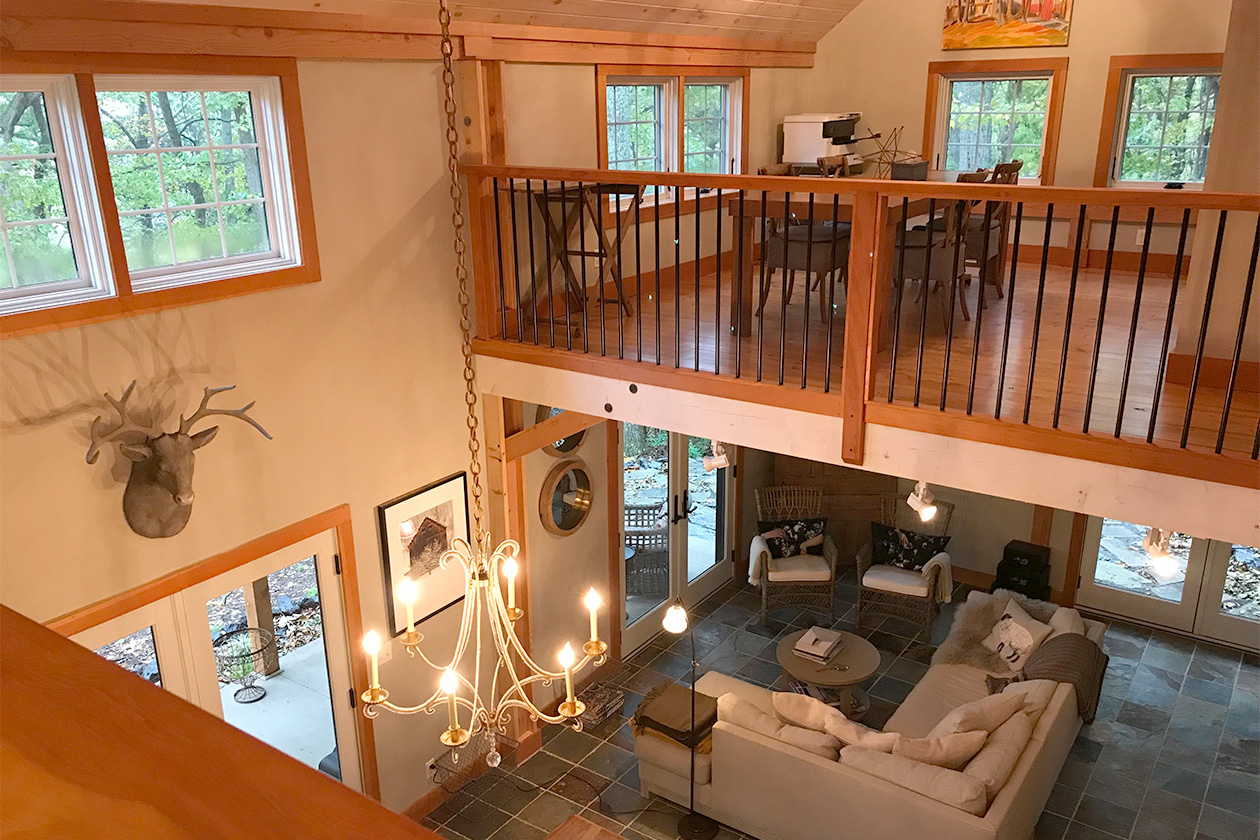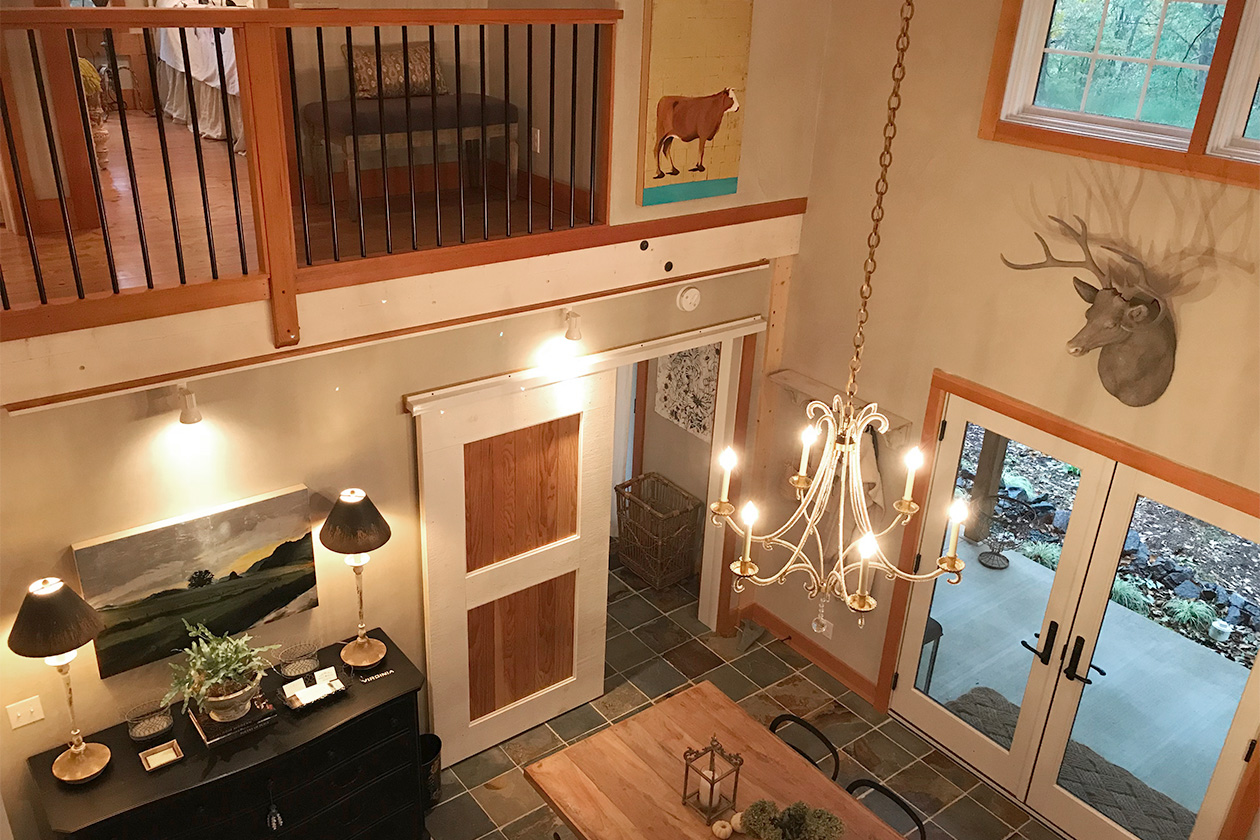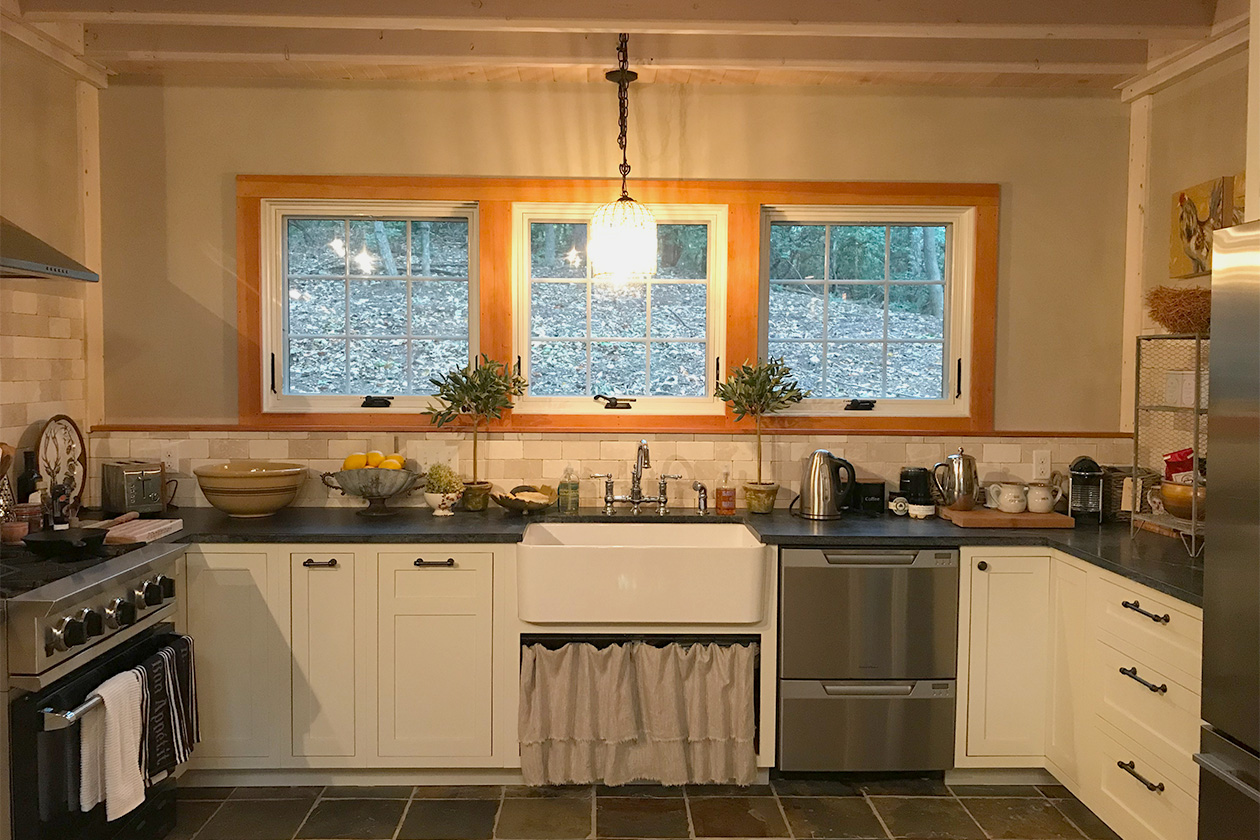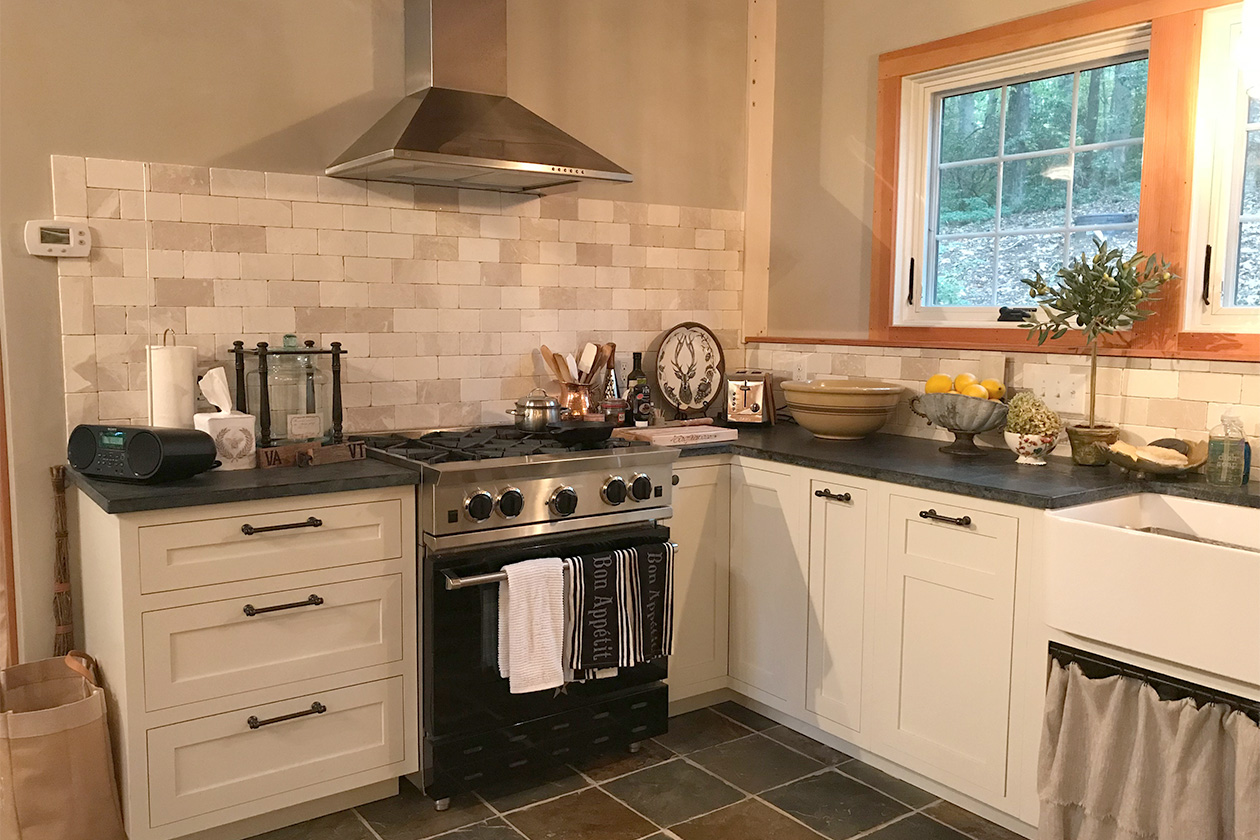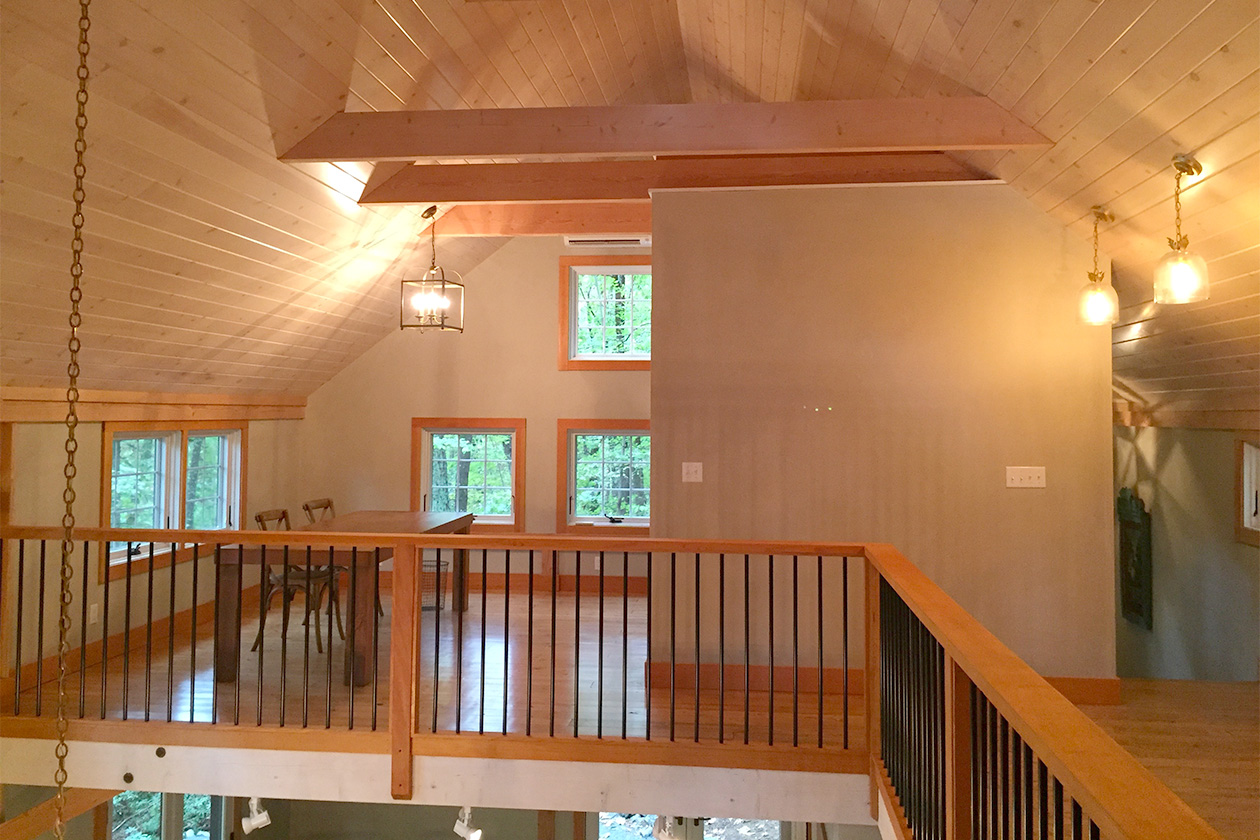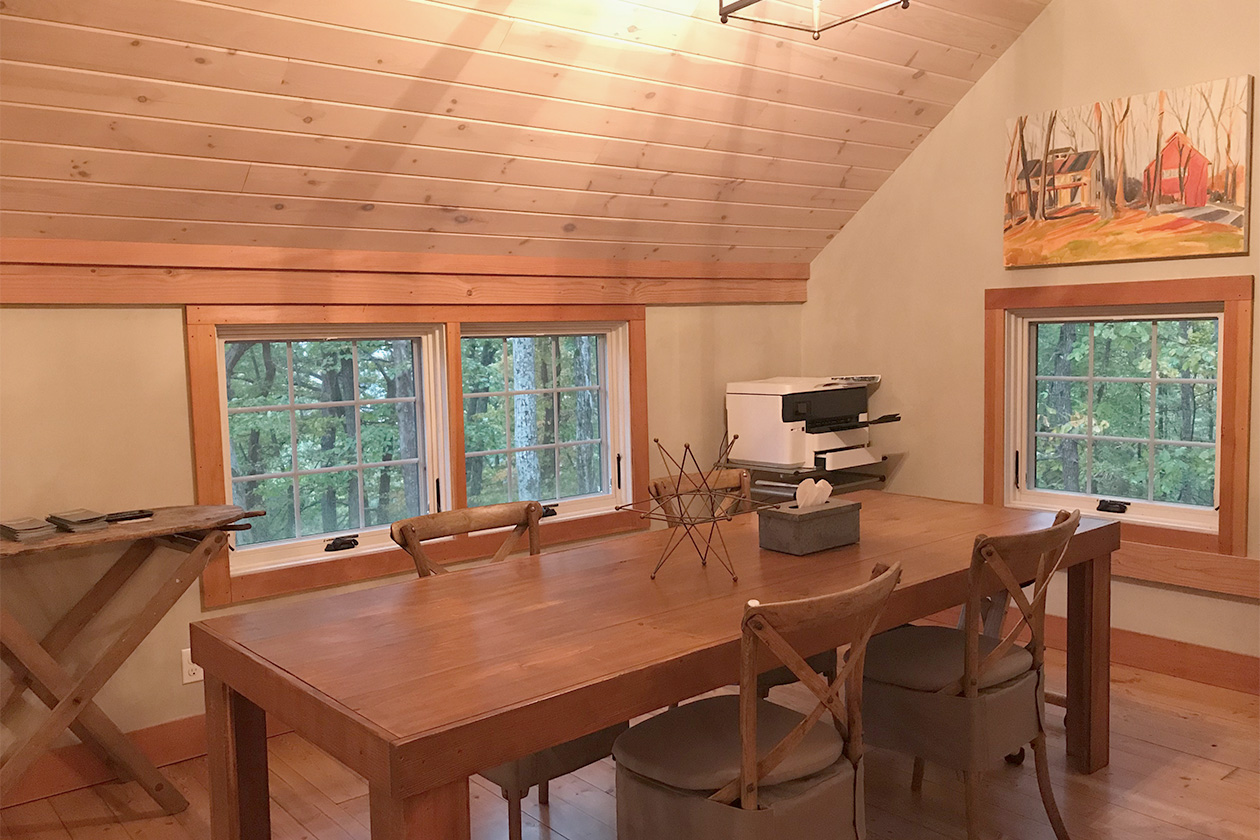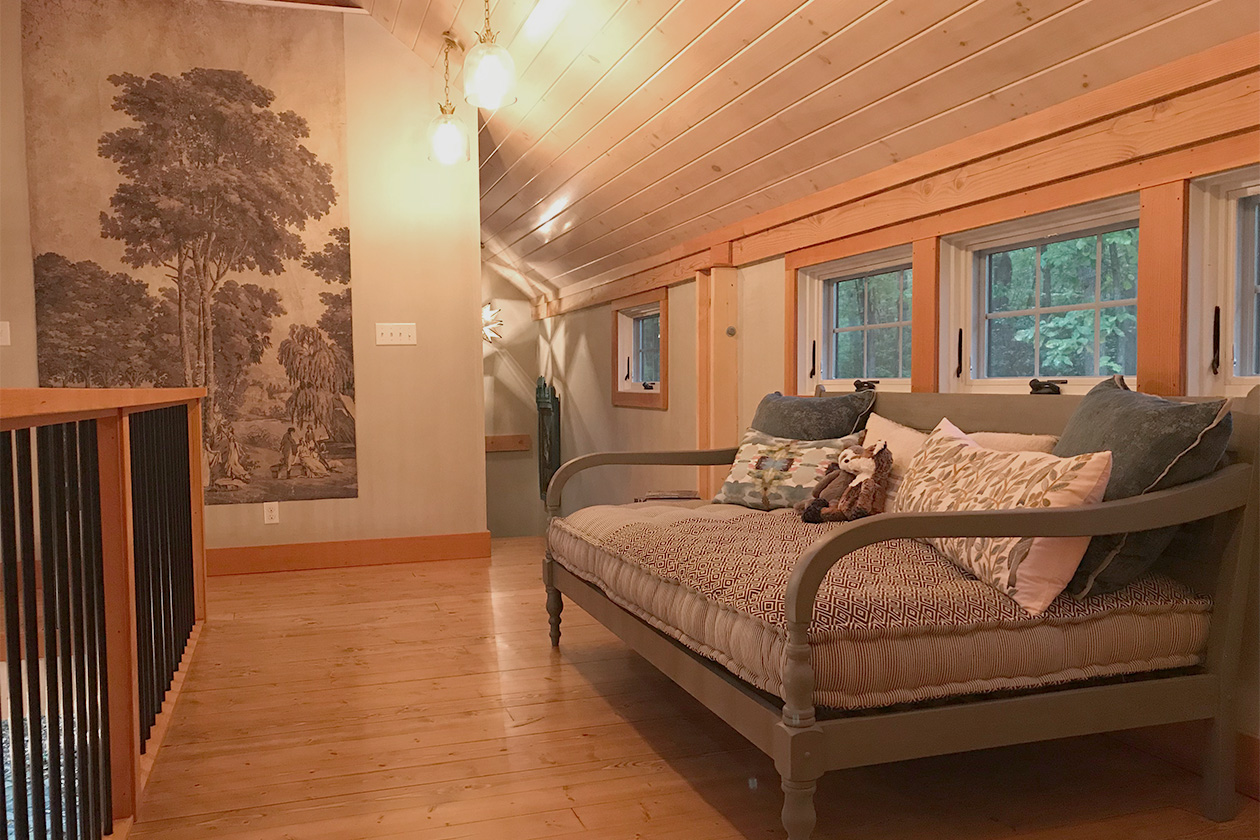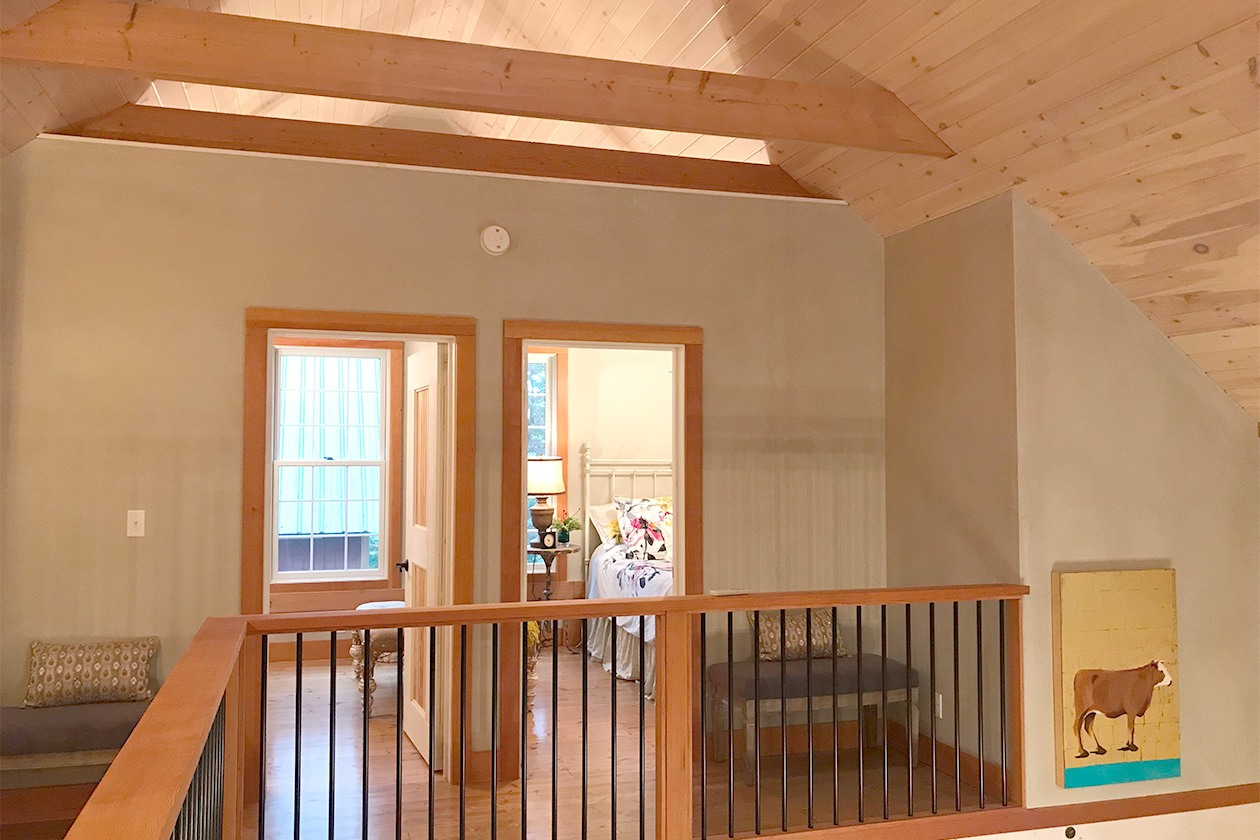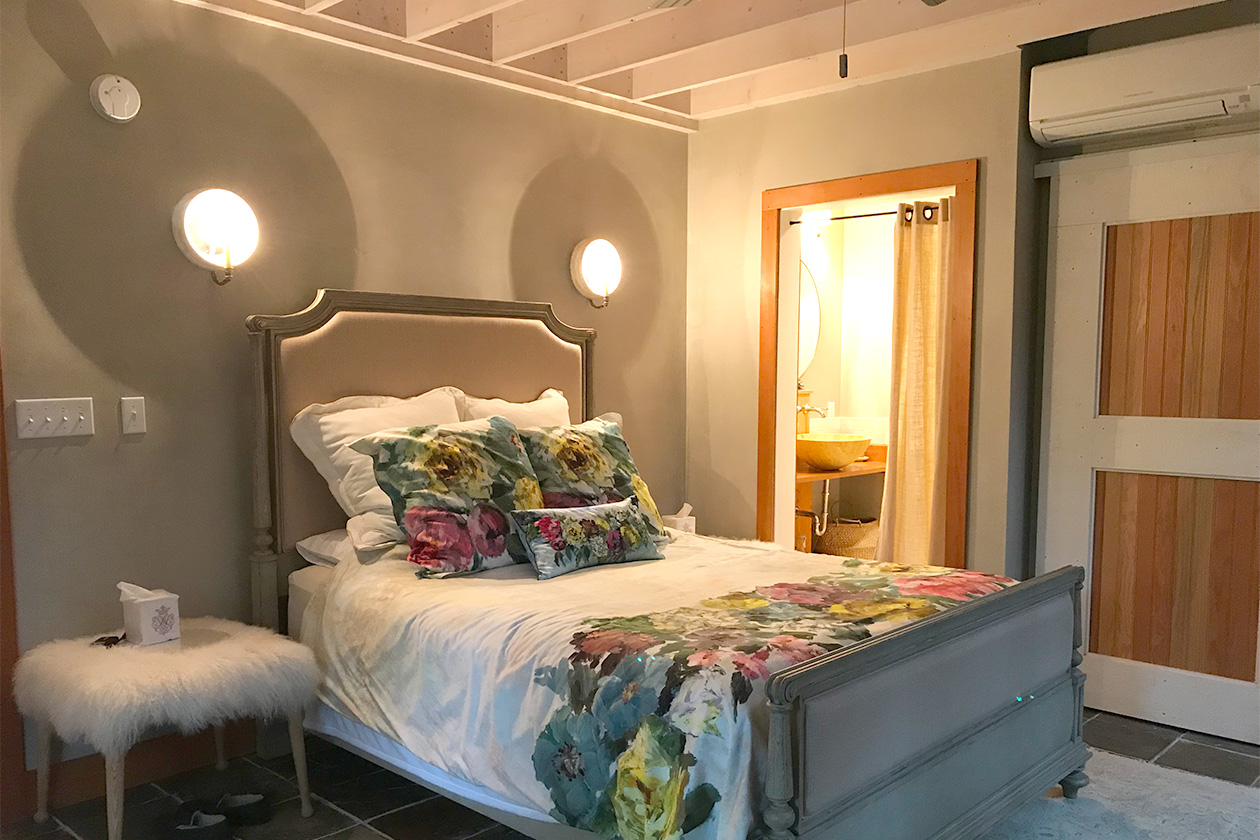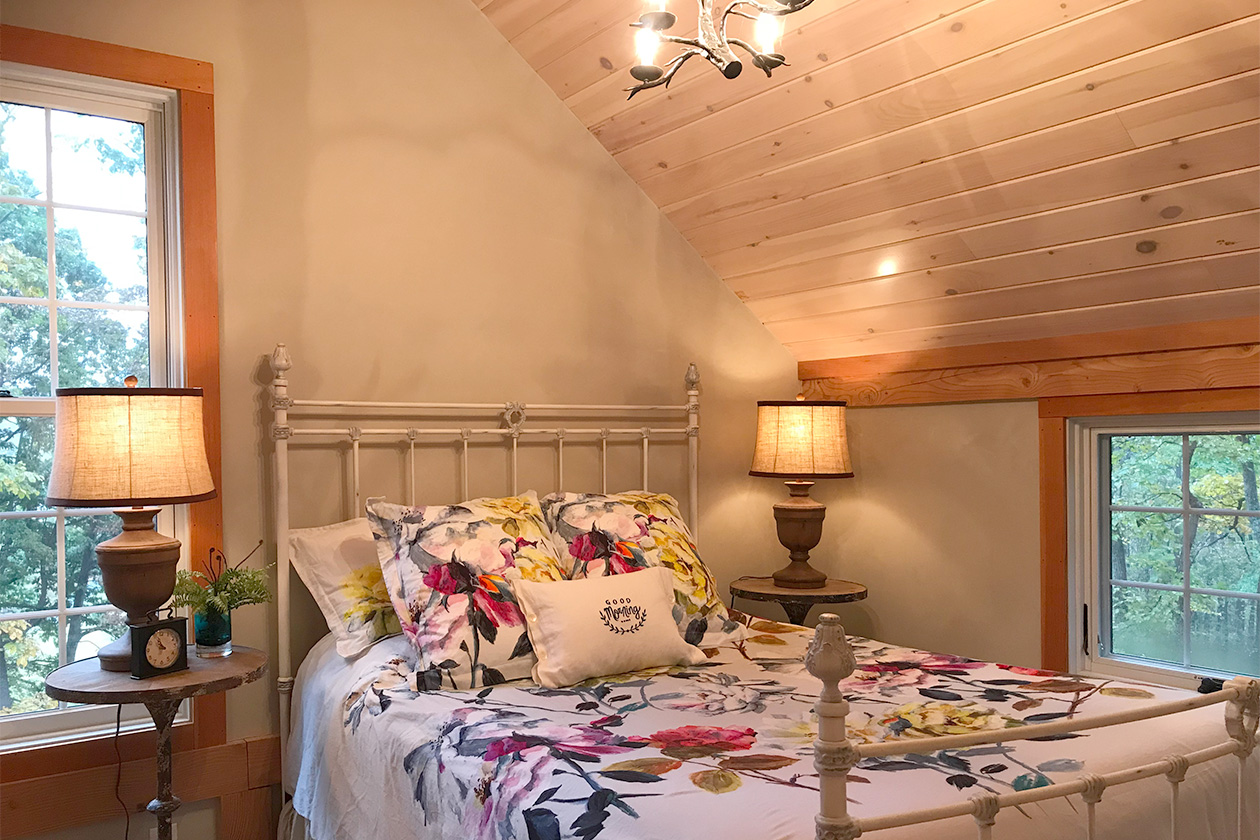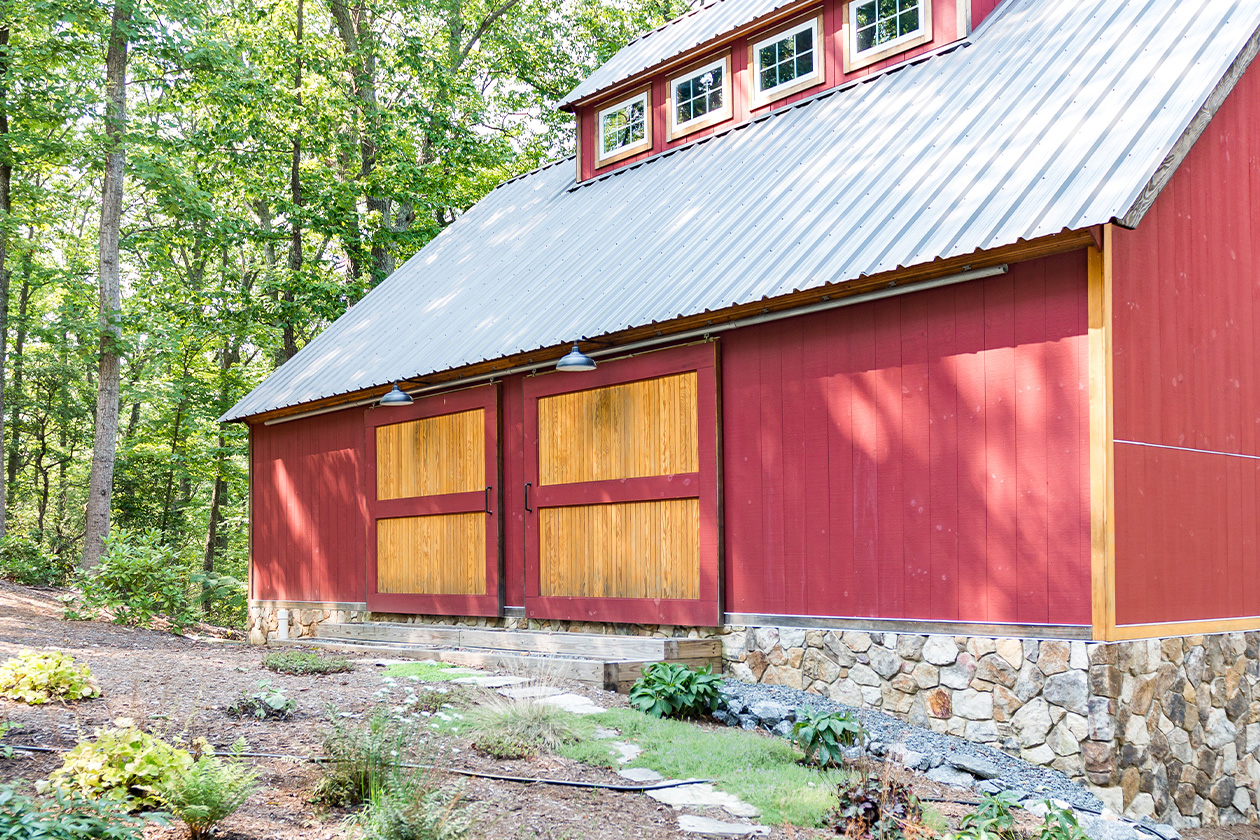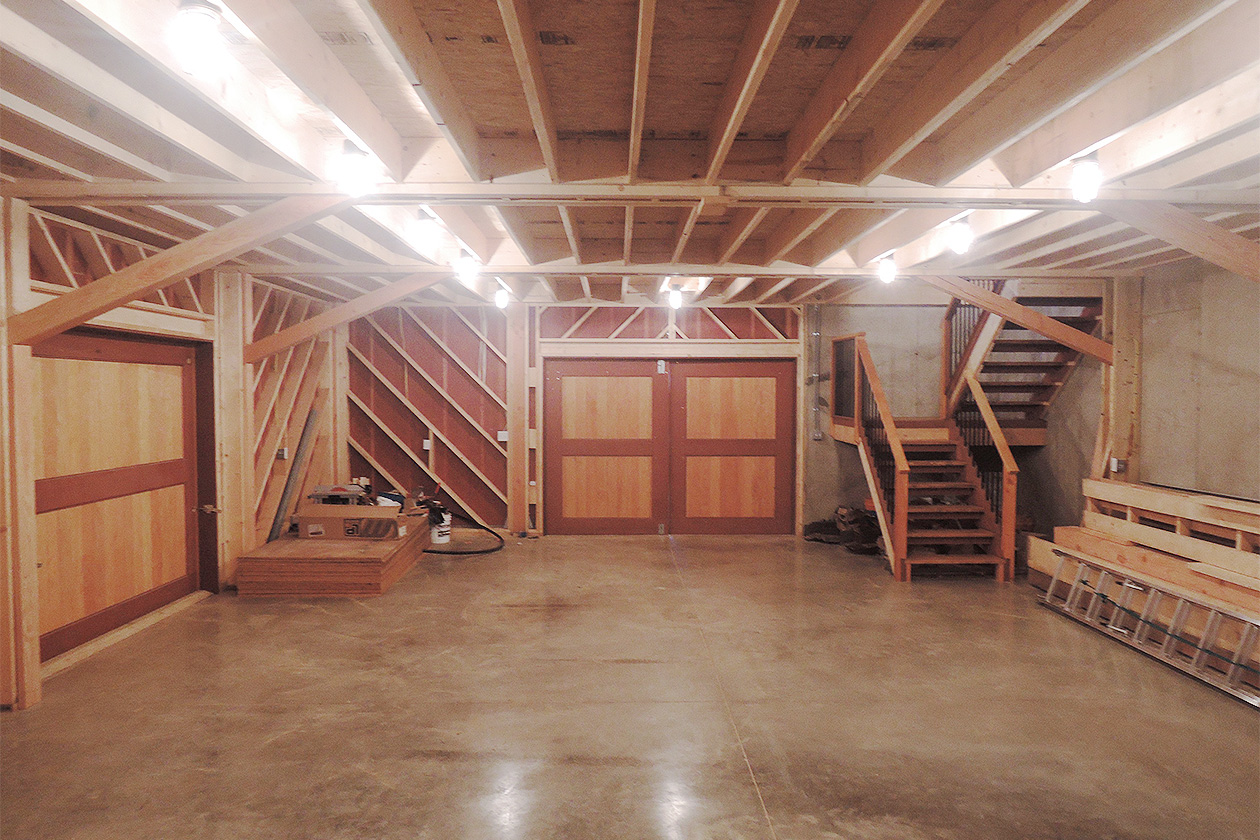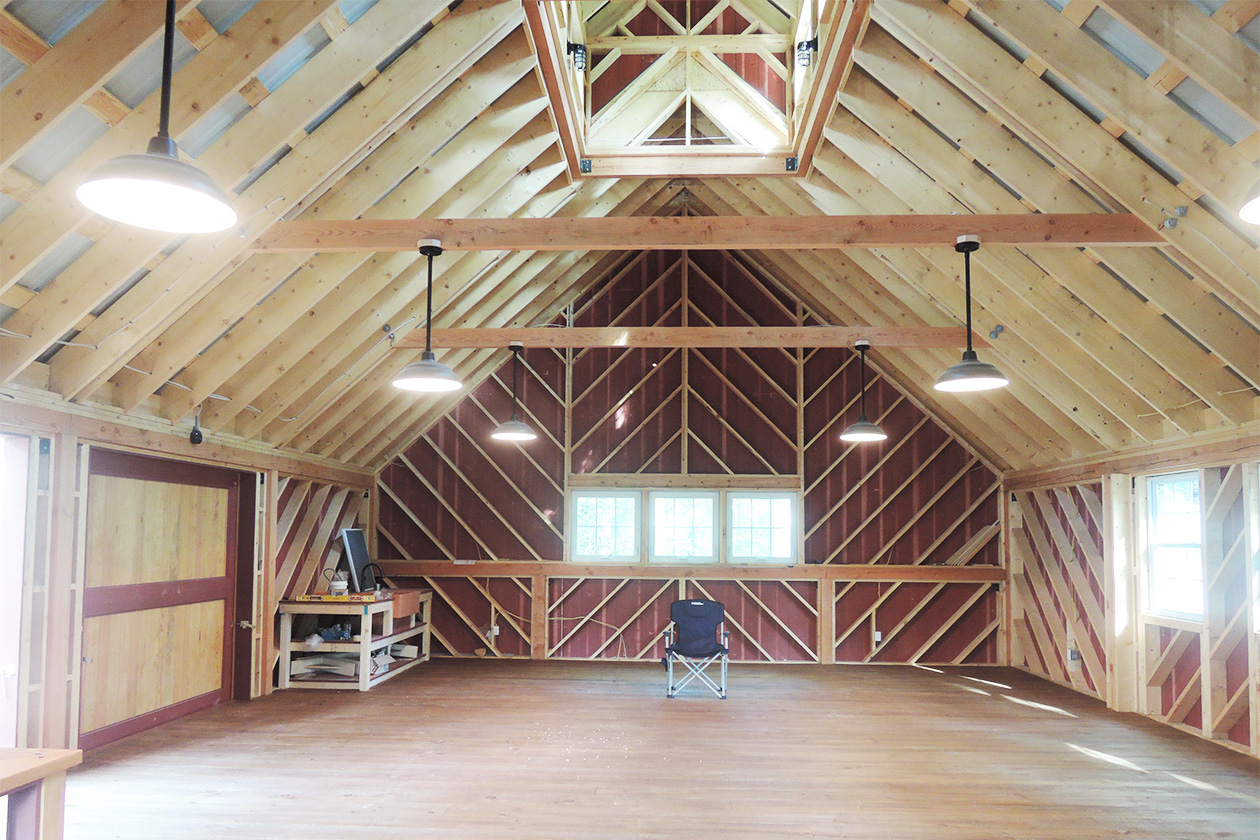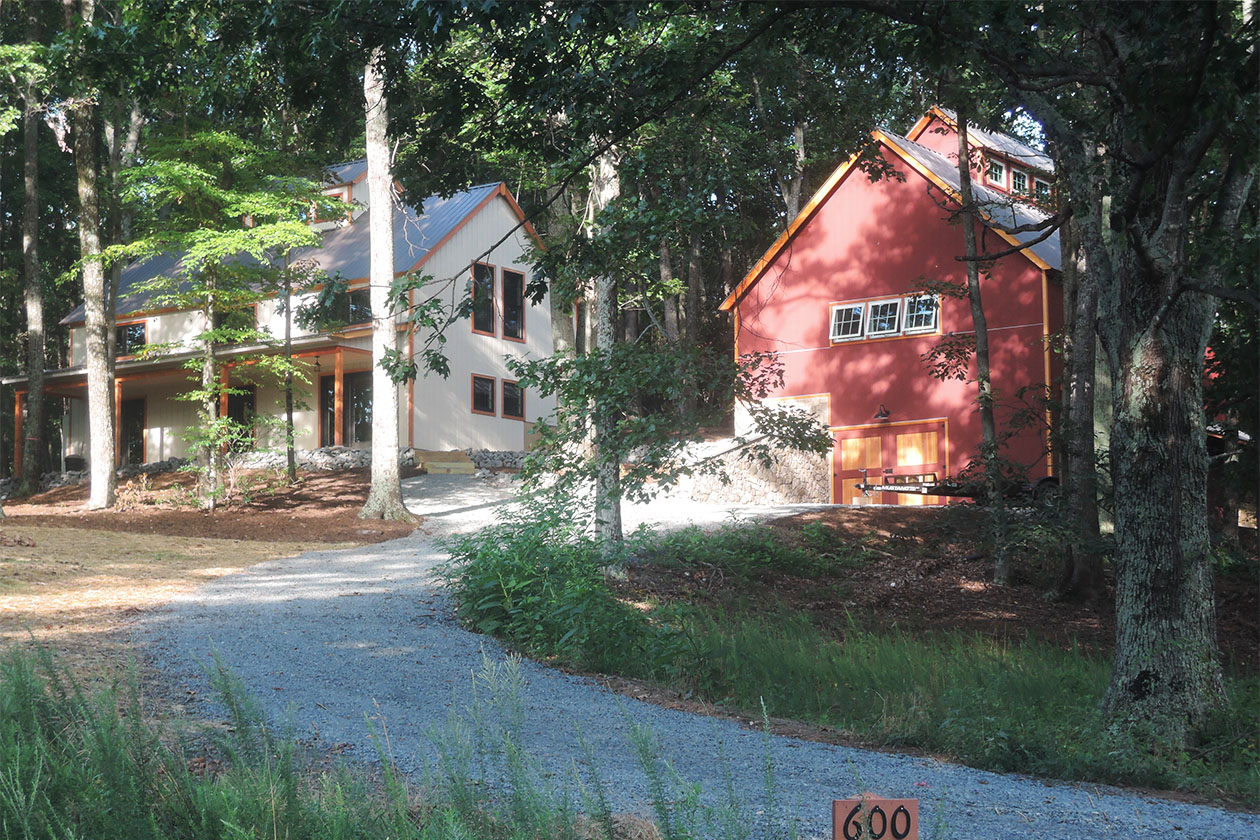 Dear Friends,
For ten years, ever since becoming involved with the development of Bundoran Farm with my former colleague Bob Baldwin, I have been commuting to Charlottesville, sleeping in guestrooms and on couches of wonderful friends and clients.
With the completion of Pippin Hill Farm Winery, and the corresponding growth of Geobarns' business in Central Virginia, it seemed inevitable that I would build a home where so much of my heart already belongs.
It has also been a dream to create my own Geobarn, both as a place to stay and as a means to show clients a beautiful home that is always available to view, and completely within the vernacular tradition in which we build. I've built hundreds of Geobarns since the early 1990's… and by Grace and with the love and support of so many, my wife Susanne and I finally have one of our own.
George