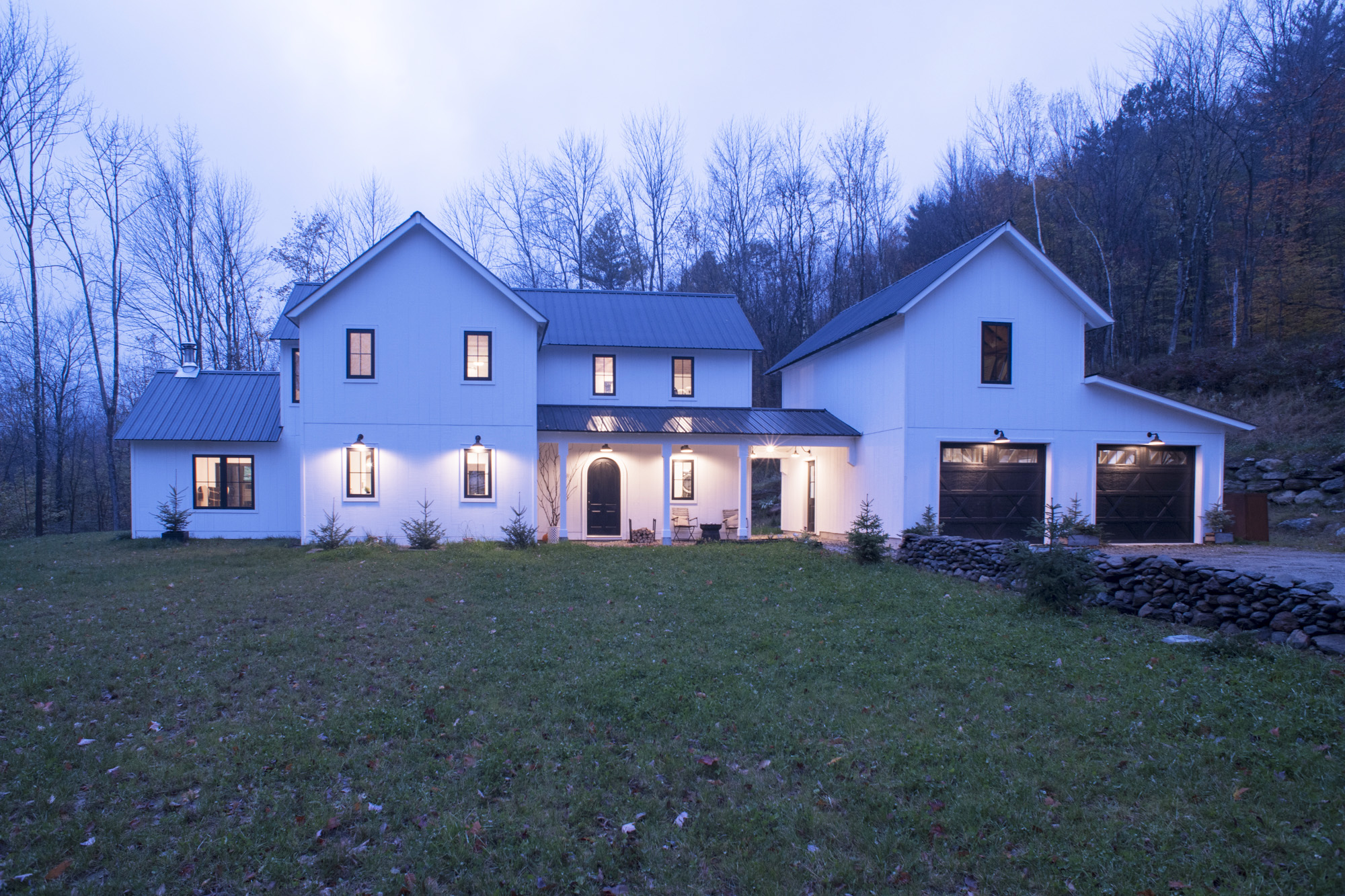 Modern New England Farmhouse
A couple finds the clean, modern essence of a farmhouse in a Geobarn
On a mountaintop near Waterbury, Vermont, our clients found a parcel that combined privacy with some commanding views on a relatively flat site.
They worked with Geobarns to realize their vision of a fully modern home, using vintage industrial, architectural and farm fixtures. Counterposing two Geobarn shells, modified to the cleanest possible forms, they created a stately home and garage-apartment, connected by a porch that creates its own space in front and rear.
From the entry, intimate spaces for living, cooking and other functions reach out toward the landscape, and are connected in a shared dining and family area. Nothing is supersized, a living and hearth area is just right for the family and their dog, but opens out into the landscape when weather allows their daily pattern to expand outward. A service core near the home's entry provides the mudroom, organization and dog-washing spaces essential to their active outdoor life. A discreet modern stair connects above, where more private bedrooms open onto an open loft office with day bed for flexible guest accommodation.
The entire home, but kitchen and baths in particular, benefited from a carefully restored set of upcycled doors, vintage sinks and fixtures, suggesting the modern industrial aesthetic of a Brooklyn loft inside the quiet exterior volumes of this classic farmhouse.