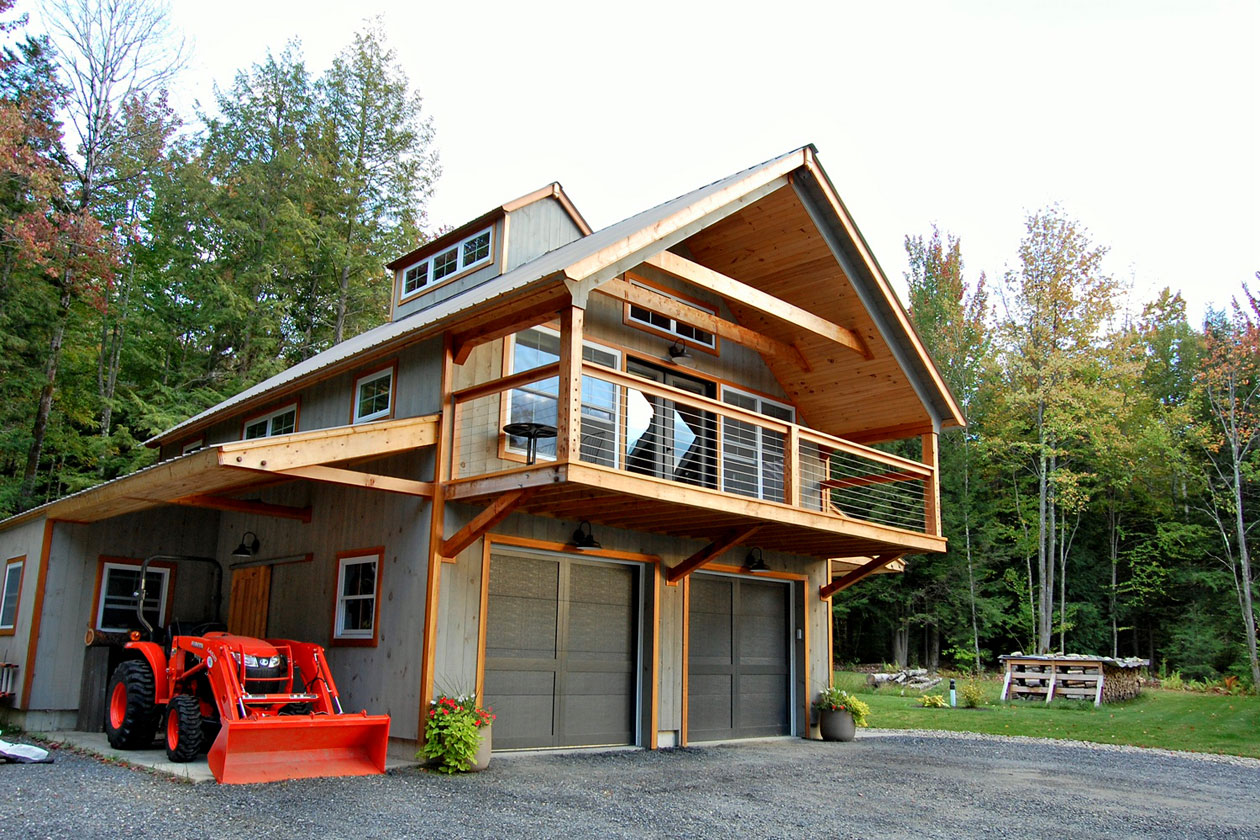 Mountain Carriage House
A Cantilevered, Swiss Army Knife of a Geobarn
High atop the Mad River valley, tractors, cars, and shop purposes provide a platform for an exquisite guest apartment oriented toward the view.
A professional snowboarder and his wife, a chef with a passion for local food, needed two buildings in one. Rough, durable space for farm equipment, workshop and cars below, and an apartment that would merit the view above. On this mountaintop site, the location for a proposed functional garage-shop would, from its second story, offer a million dollar view of the expansive valley below.
This unusual building takes this opportunity to the max. The building's base is a 24 x 36′ shell, with unheated and conditioned portions for shop bays and storage uses in a variety of wings. Cantilevered roofs off each side shelter additional work space, and transition visitors to the apartment entry. Arriving upstairs, the visitor enters between private bed-bath spaces on the uphill side, and a generous open kitchen and living area focused on the view.
An unusual cantilevered covered porch provides outdoor dining space, and allows the apartment's living space to extend beyond the garage doors below. A library ladder serves a mini-loft third level. The flexible interior arrangement allows guests to entertain from the kitchen, or to find a private nook in the living area, while maintaining a visual link to what makes this place special.