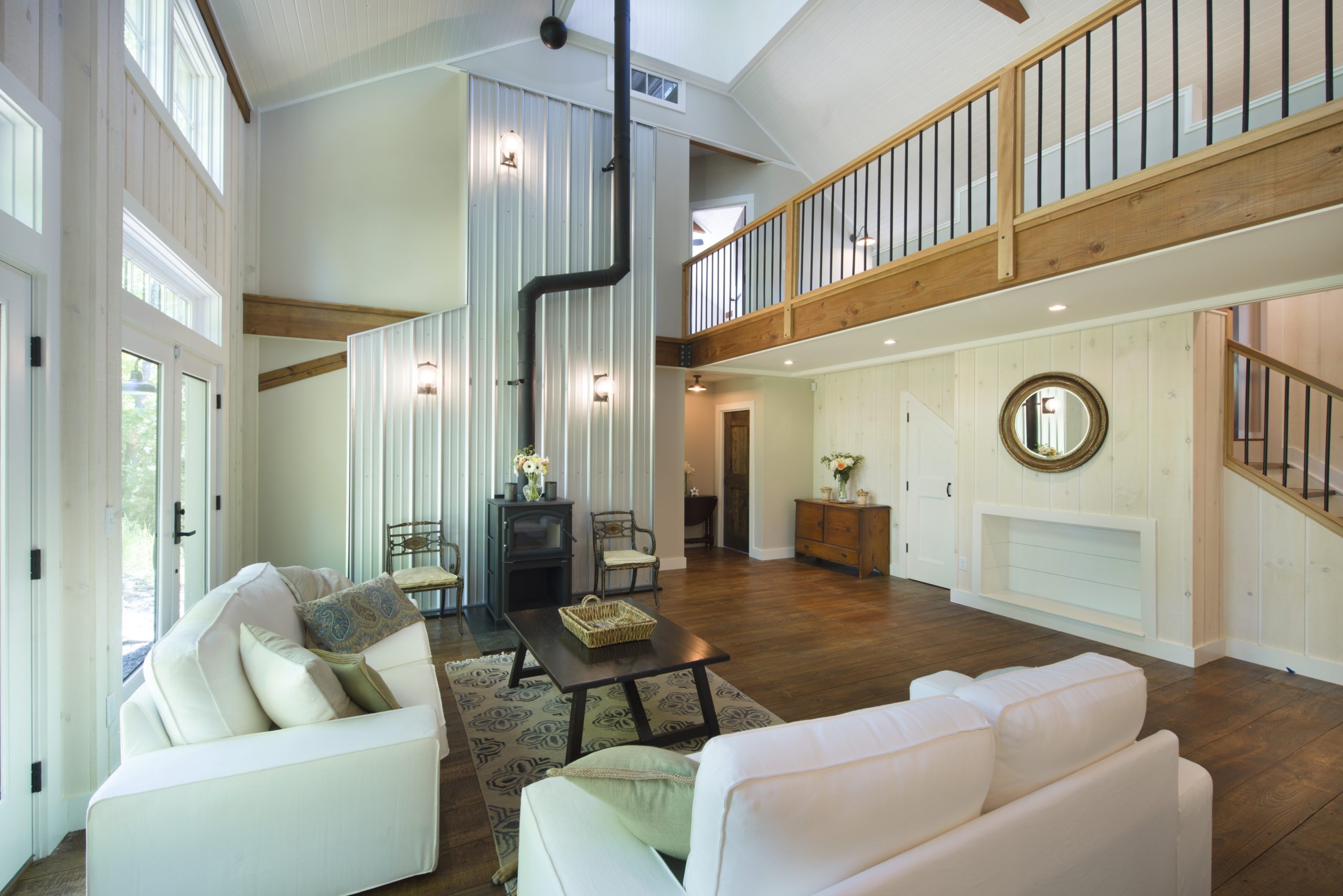 Mountaintop Family Home
Room to Grow for a Young Family
This mountaintop home for a young family brings light and view into a clean, warm living area.
On the shoulder of a beautiful mountaintop outside Hanover, New Hampshire, our clients found a parcel with mature forest, mountain views and a popular ridgeline trail running right through. Working with Geobarns, they developed a home to take advantage of the site's assets while solving common problems of young parents.
With one child, and a baby on the way, the design effort focused on creating relationships between private spaces for sleeping, work and bathing, that could be opened to, and connected through, the airy and well-lit living area. Opening the space through french doors makes the living and dining area seem an extension of the alpine landscape.
The home includes a number of design accents from the Geobarns 'kit of parts', such as the wood stove firebreak created from our metal roof panels and the upcycled salvaged interior window overlooking the living room.