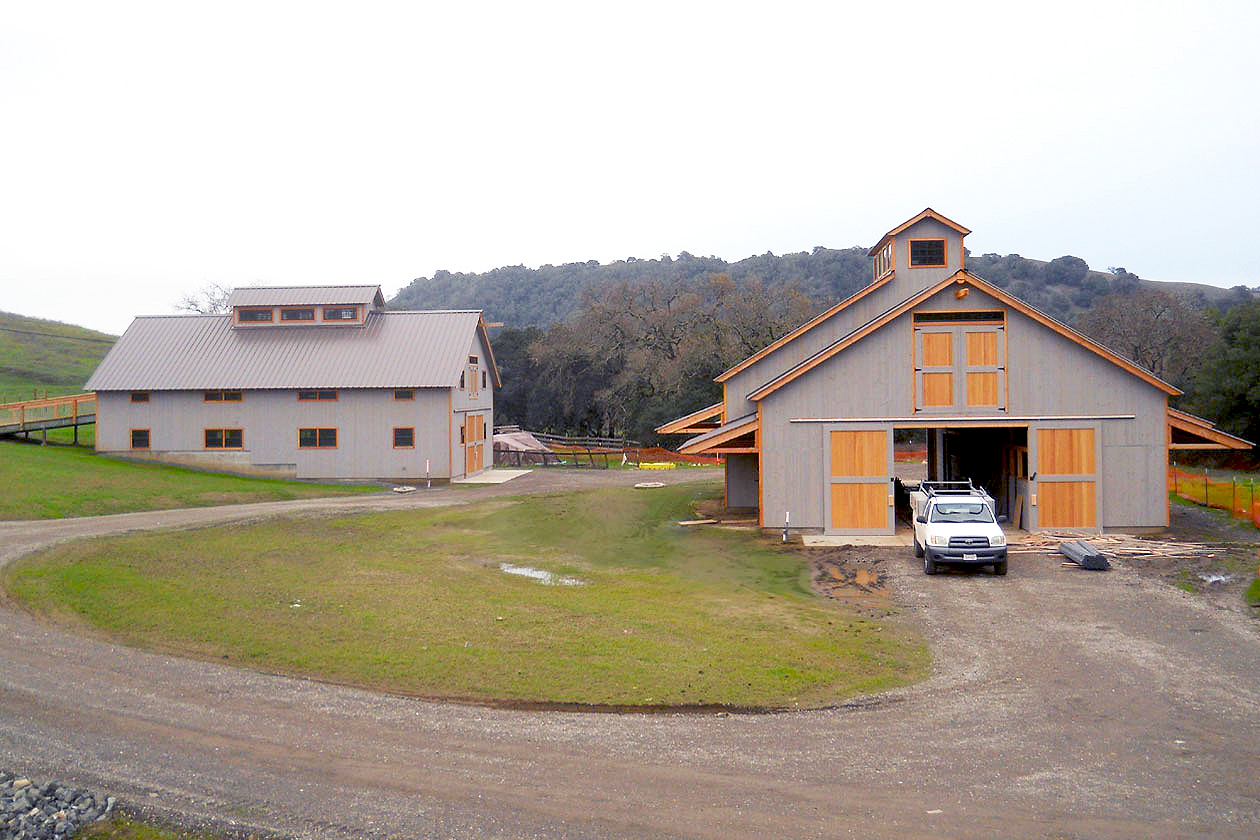 Napa Farm Barns
Infrastructure for a Wine Country Estate
On a large parcel straddling Napa and Sonoma, our clients planned a grand modern home. While the home was taking shape, they engaged Geobarns to help them conceive multiple structures to provide a new base to manage and enjoy this landscape.
Geobarns designed two barns: a farm shop and an equestrian facility, each nestled into the hillside at the entry to this extraordinary estate. The 30 x 40′ machine shop houses open shop and storage bays, in an unusual semi-banked arrangement that allows both light to the lower floor, and loading access to the upper story, which is rated for vehicular access and other extremely heavy loads. The 46 x 72′ horse barn accommodates 12 stalls in a western-style shell.
The relative large barn is stepped down from cupola to center bays, to two lower wings, to reduce the apparent mass of the eaves. Above the center aisle, a clear space rises through a fifty foot well in the hayloft to a monitor cupola, which brings natural light and ventilation to all the spaces in the building. All the special doors and partitions were custom-built by Geobarns to match the look and durability of the building's finished shell, at a substantial cost savings versus off-the-shelf solutions.
Built in one of the most seismically active regions in the United States, these buildings showcase the earthquake resilience built into the Geobarn frame. Typical stick construction must be reinforced by plywood "shear panels" or steel fittings, while the Geobarn frame resolves torsion and shear forces within the diagonally framed wall. A few simple and inexpensive upgrades of our typical shell's connectors makes our buildings a durable (and engineered for permits) option in areas with earthquake risk.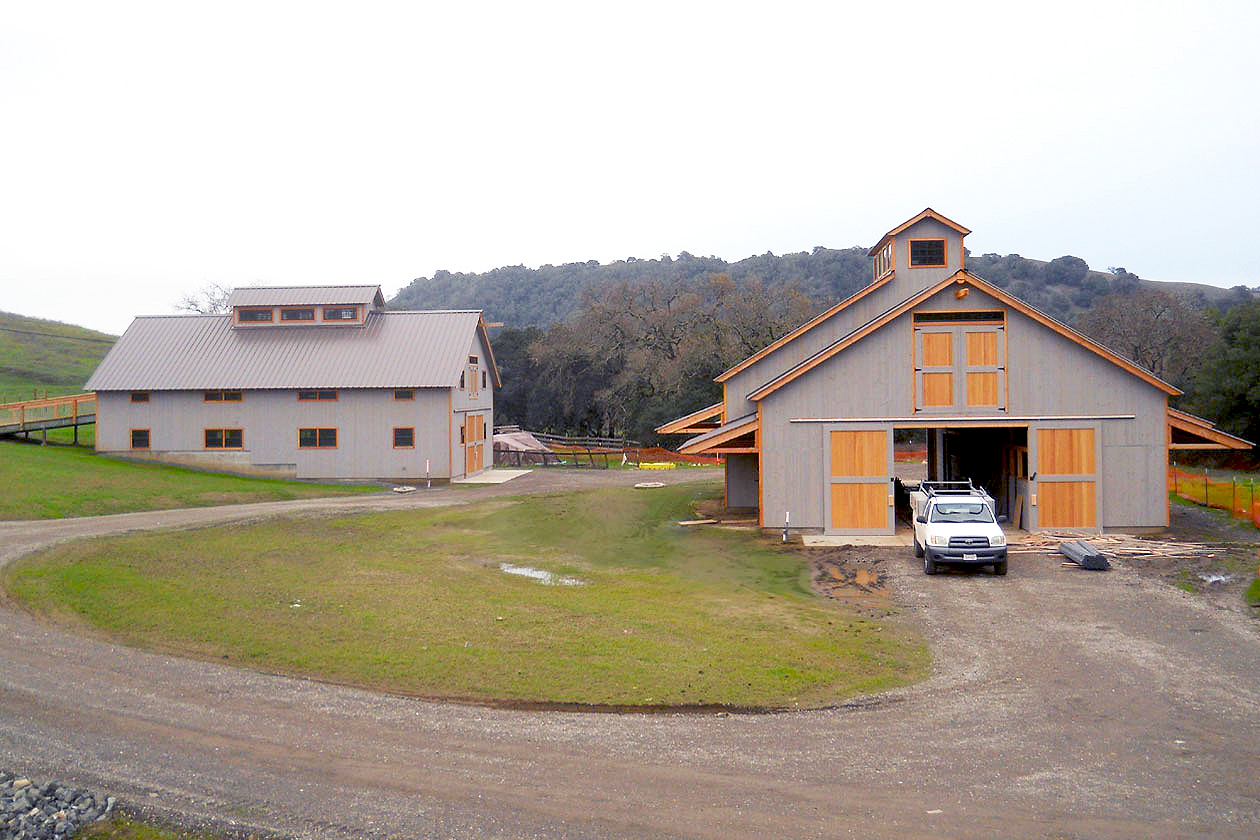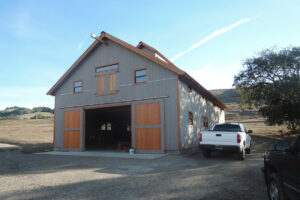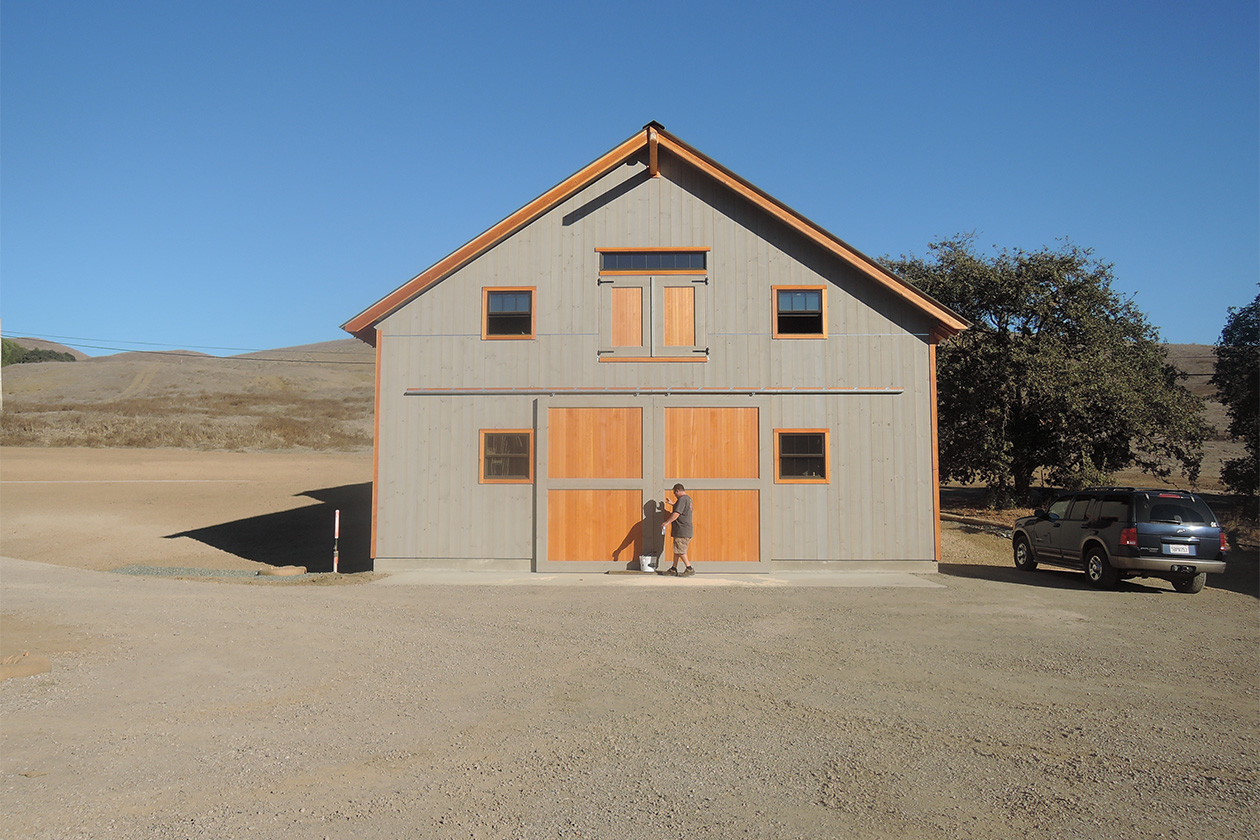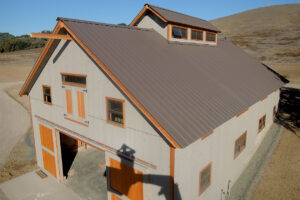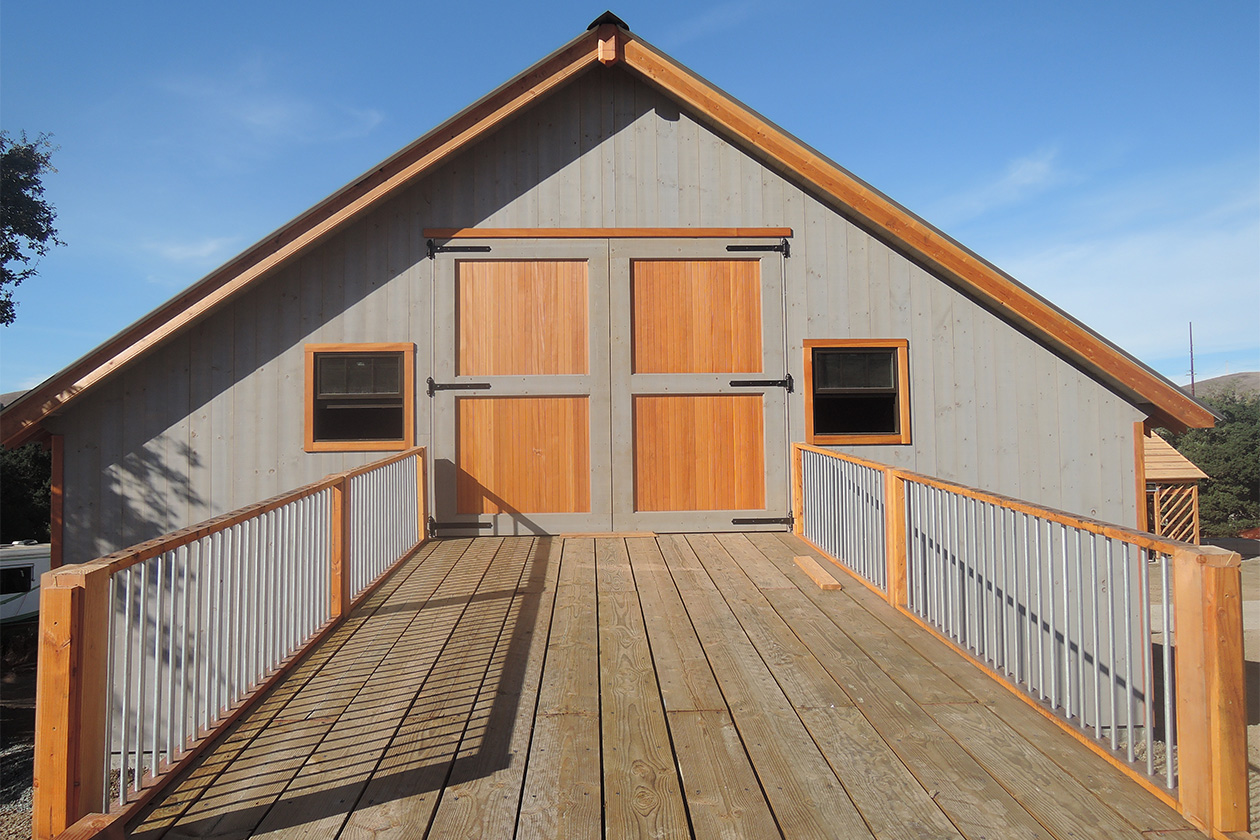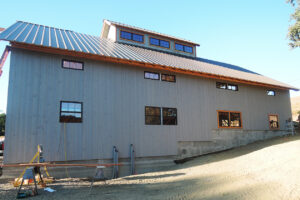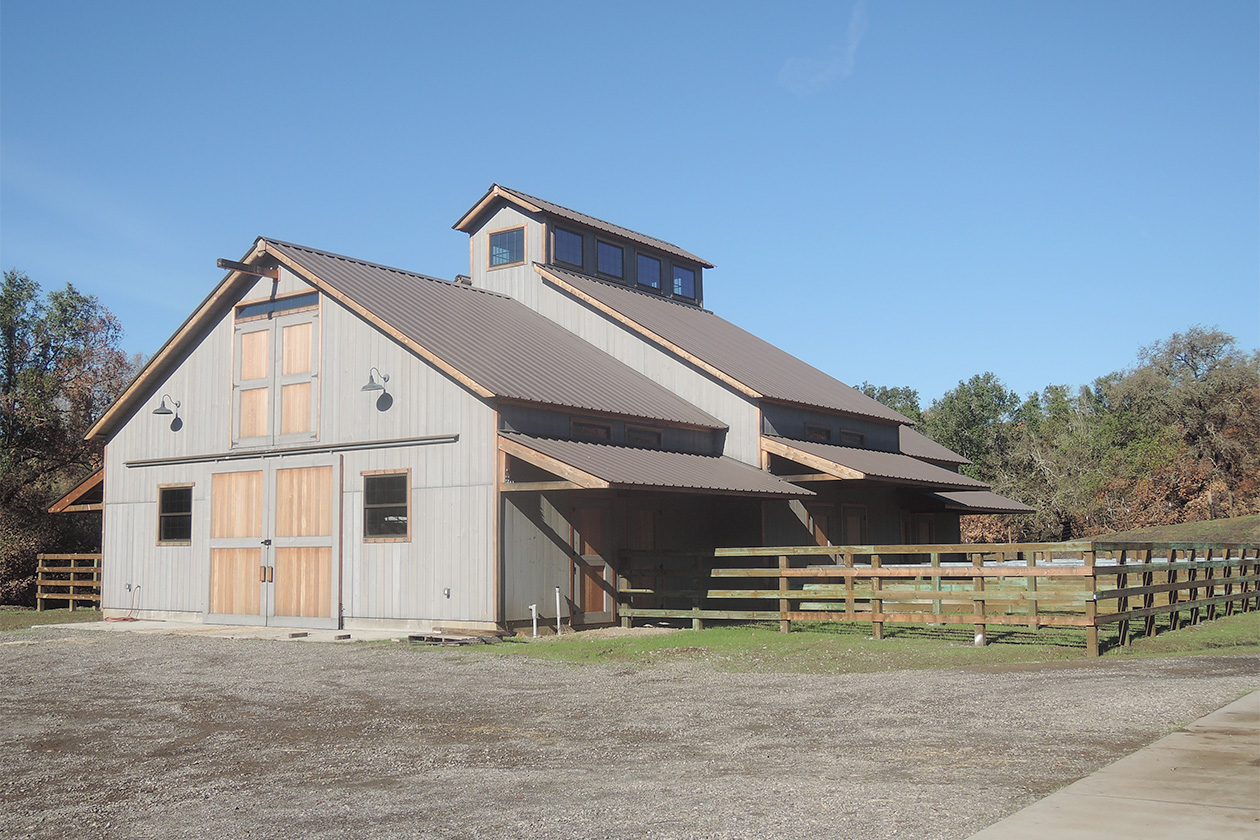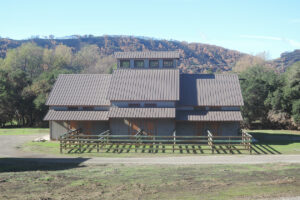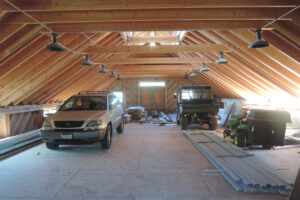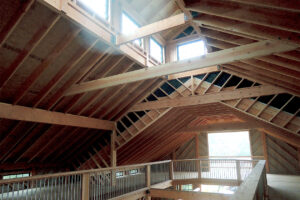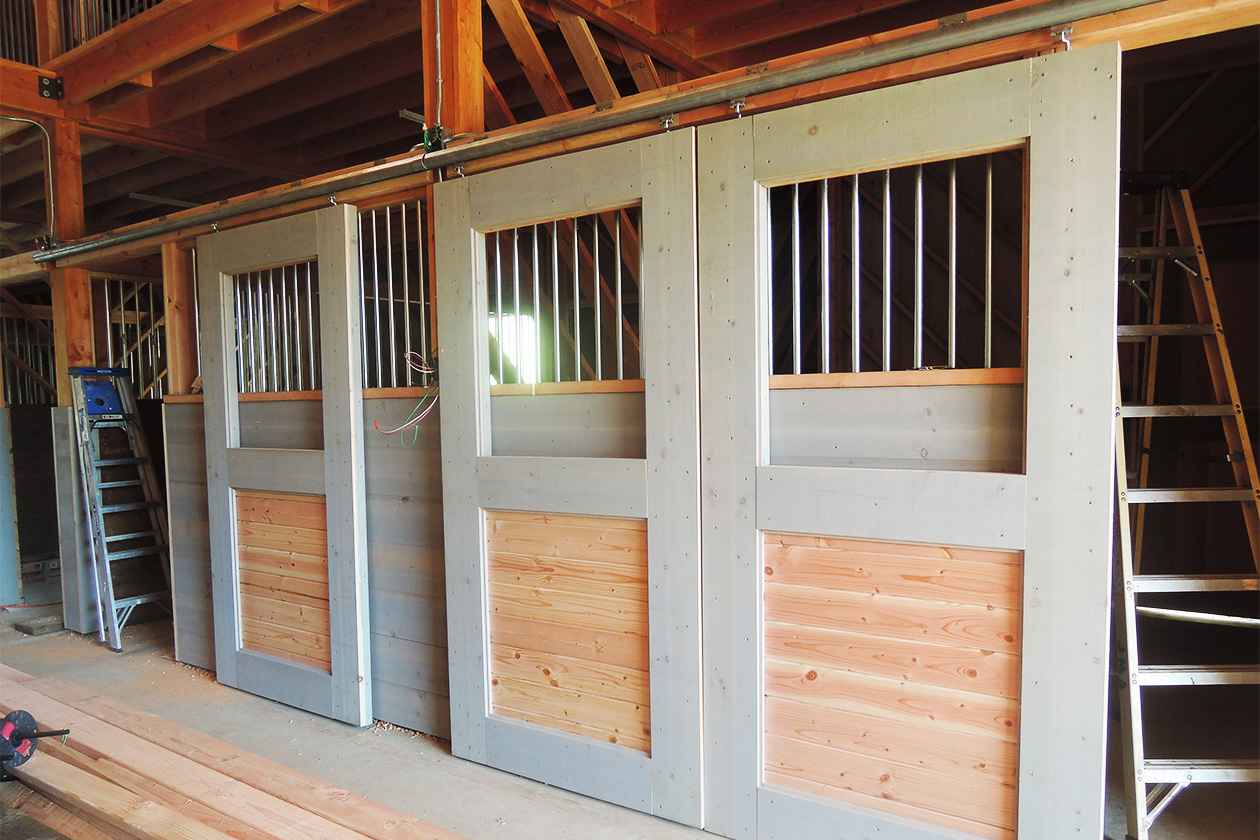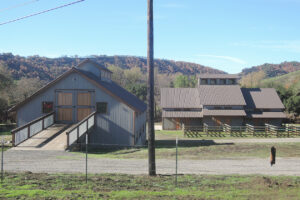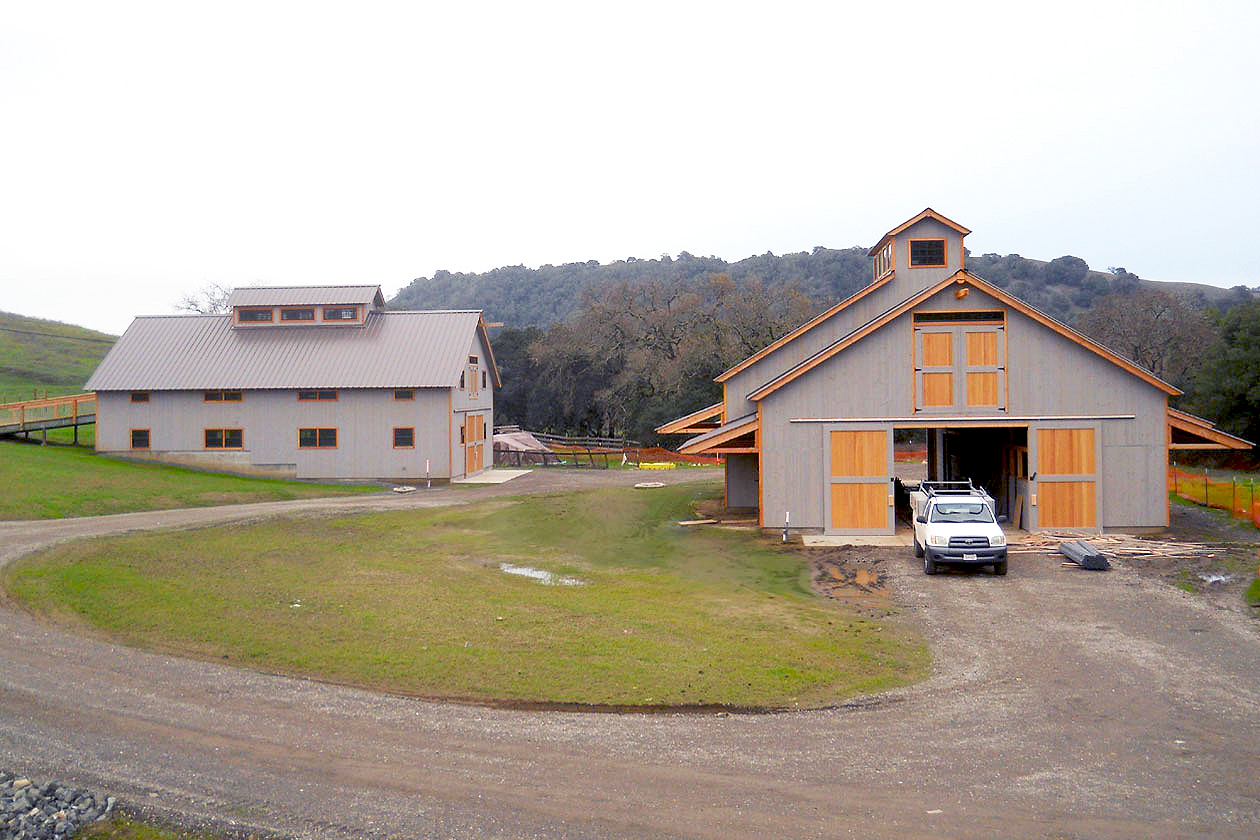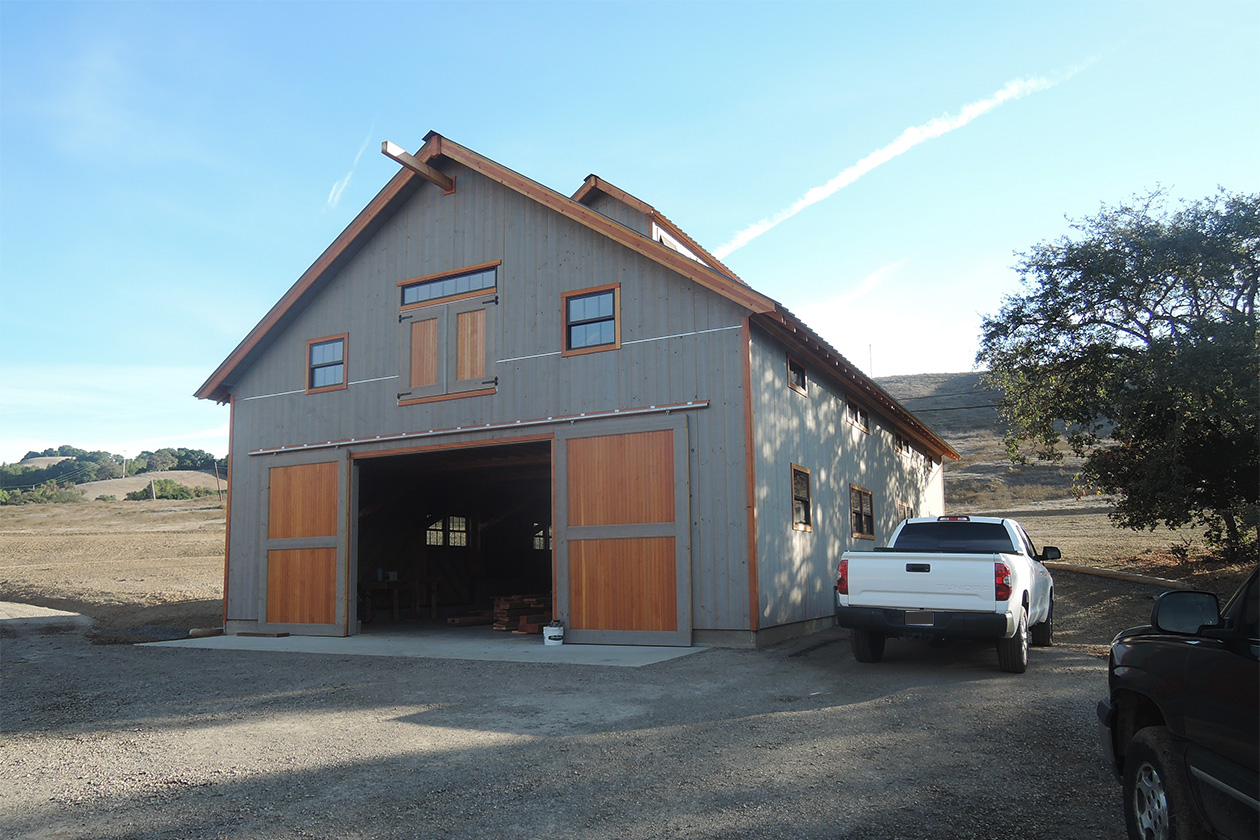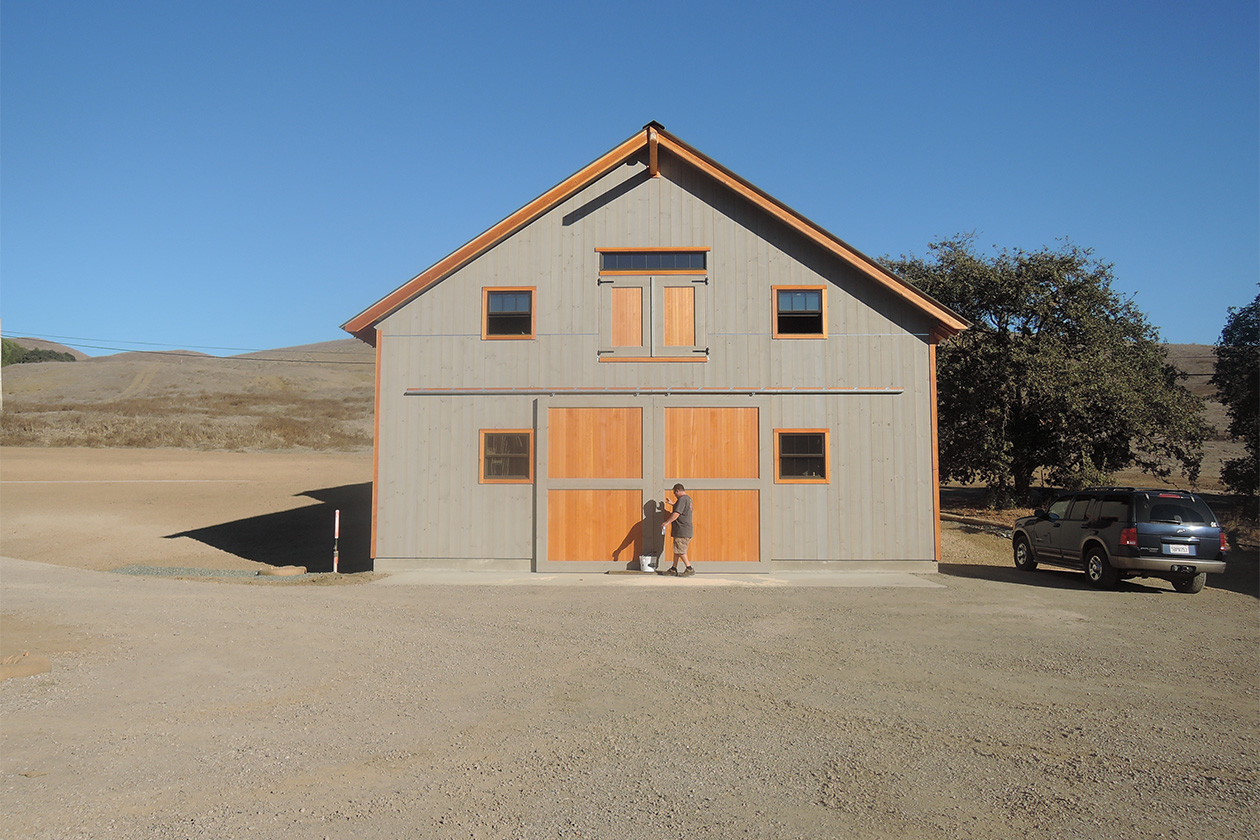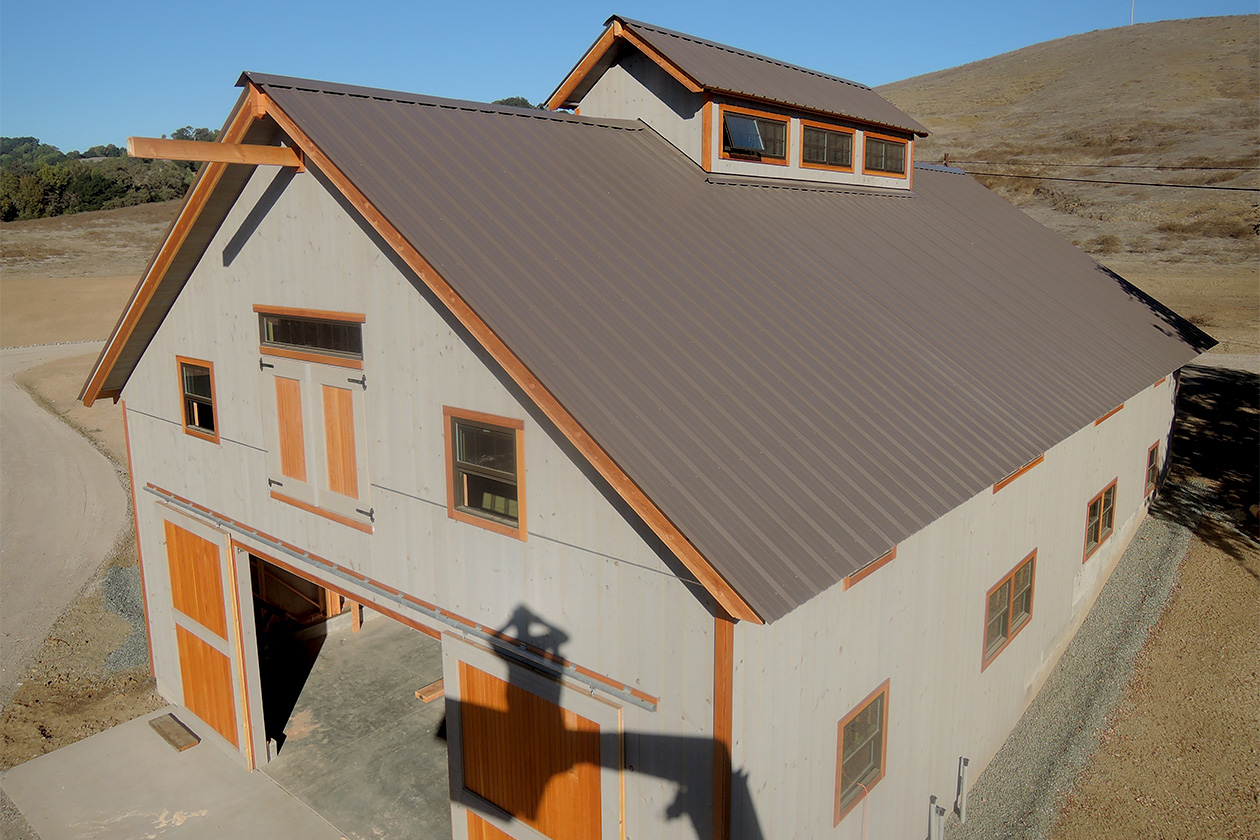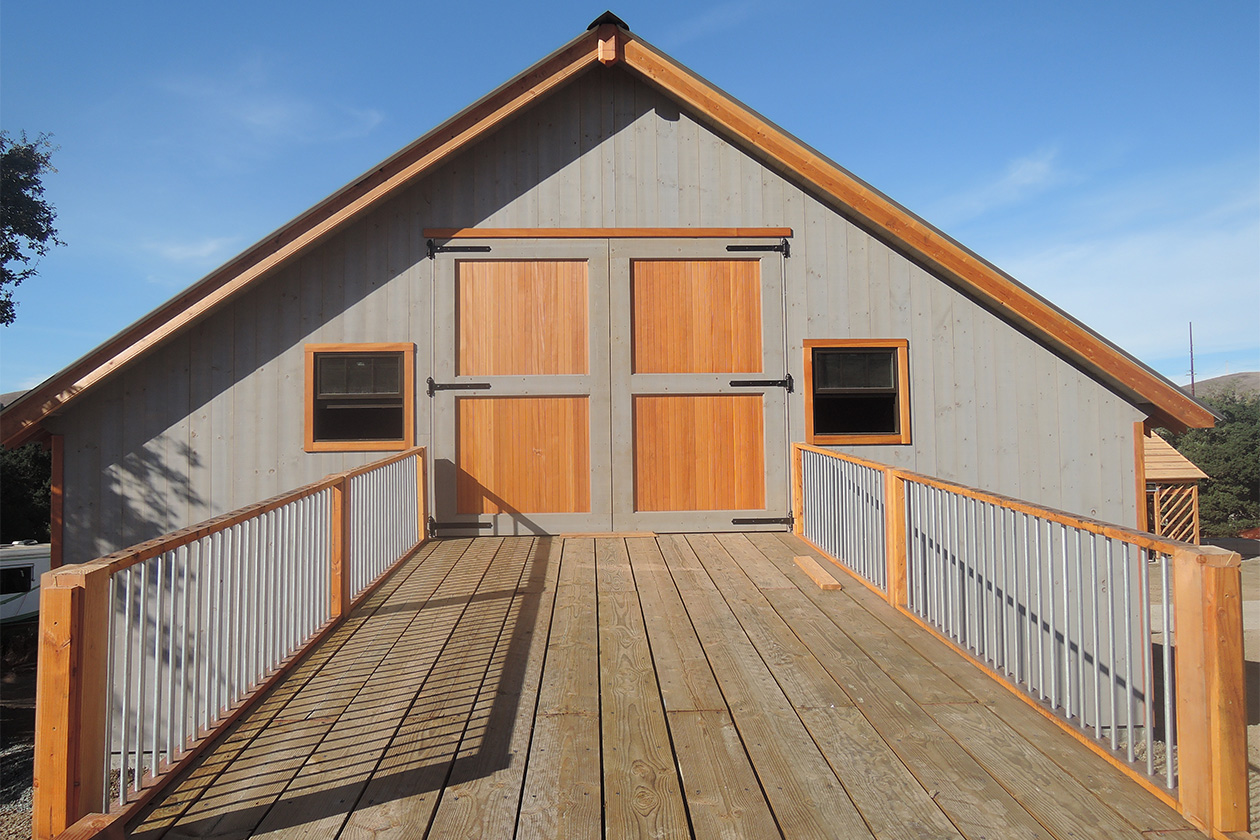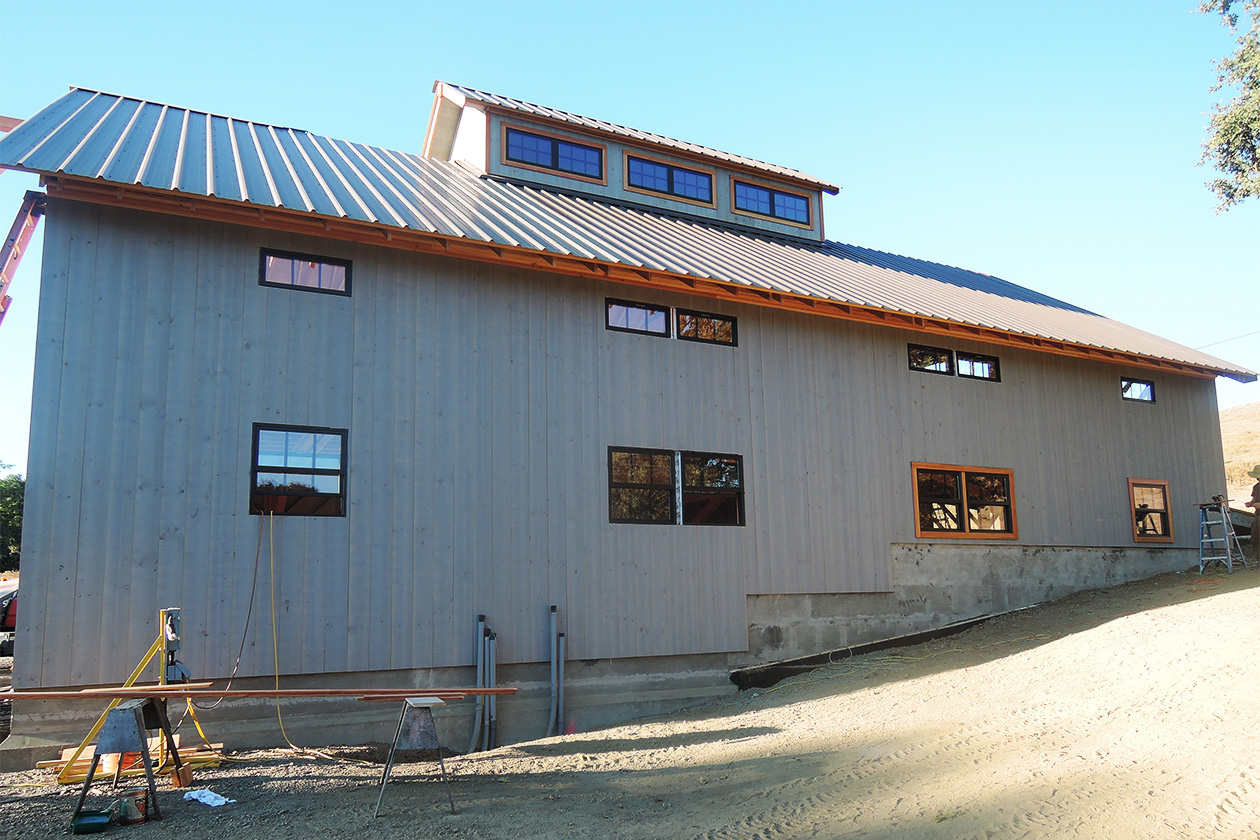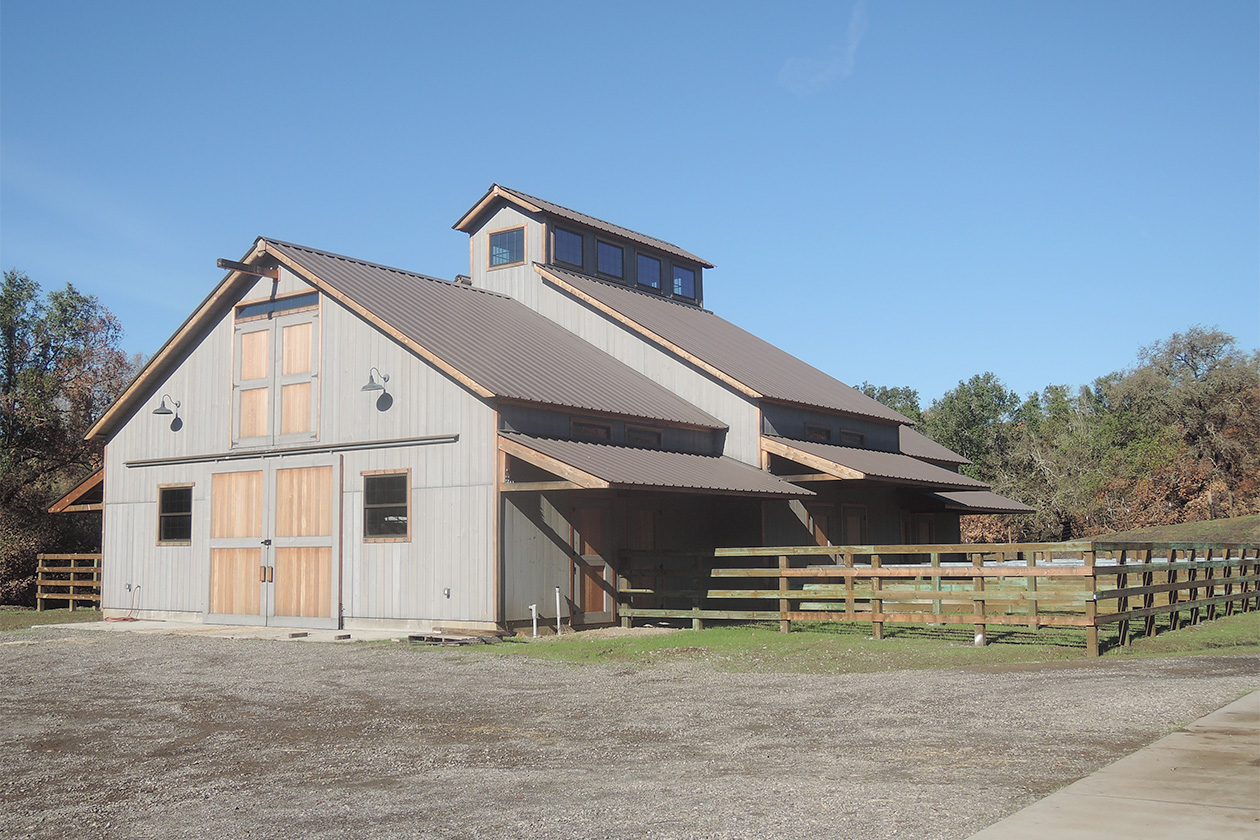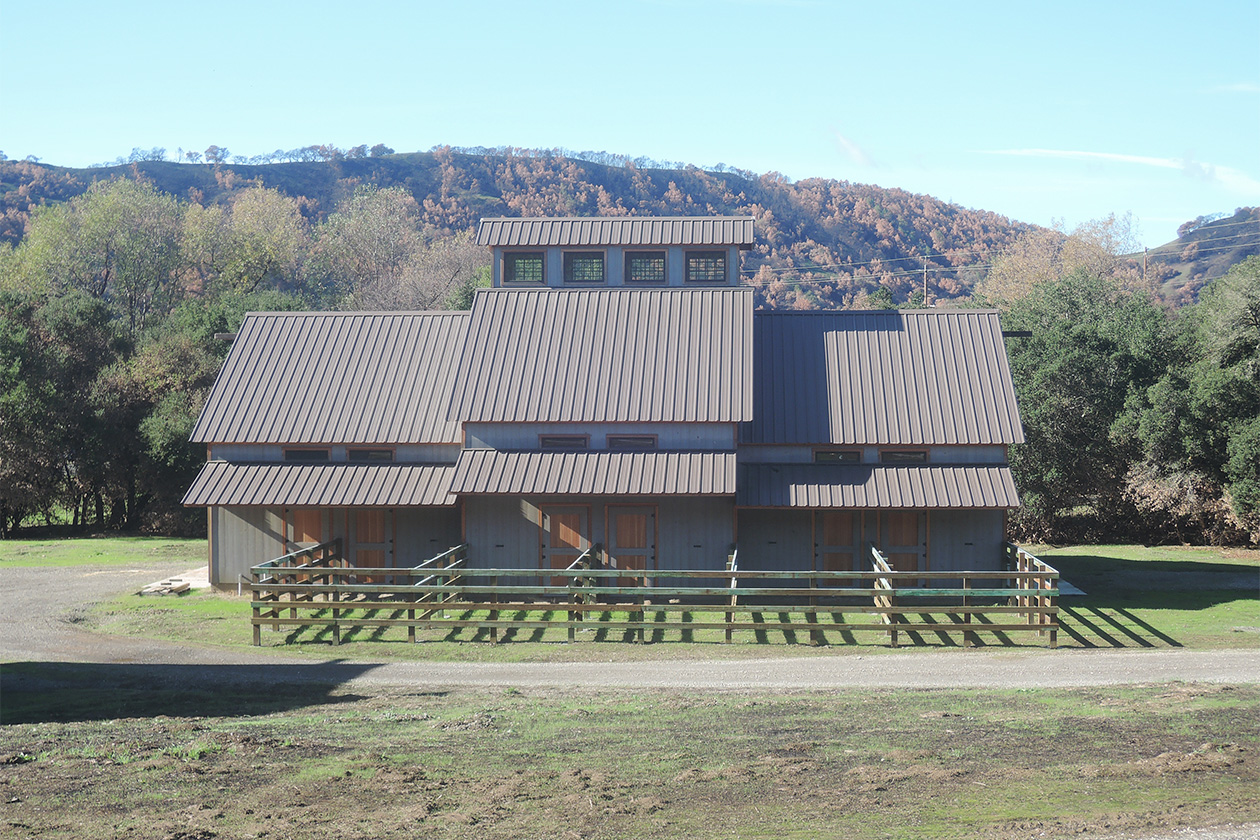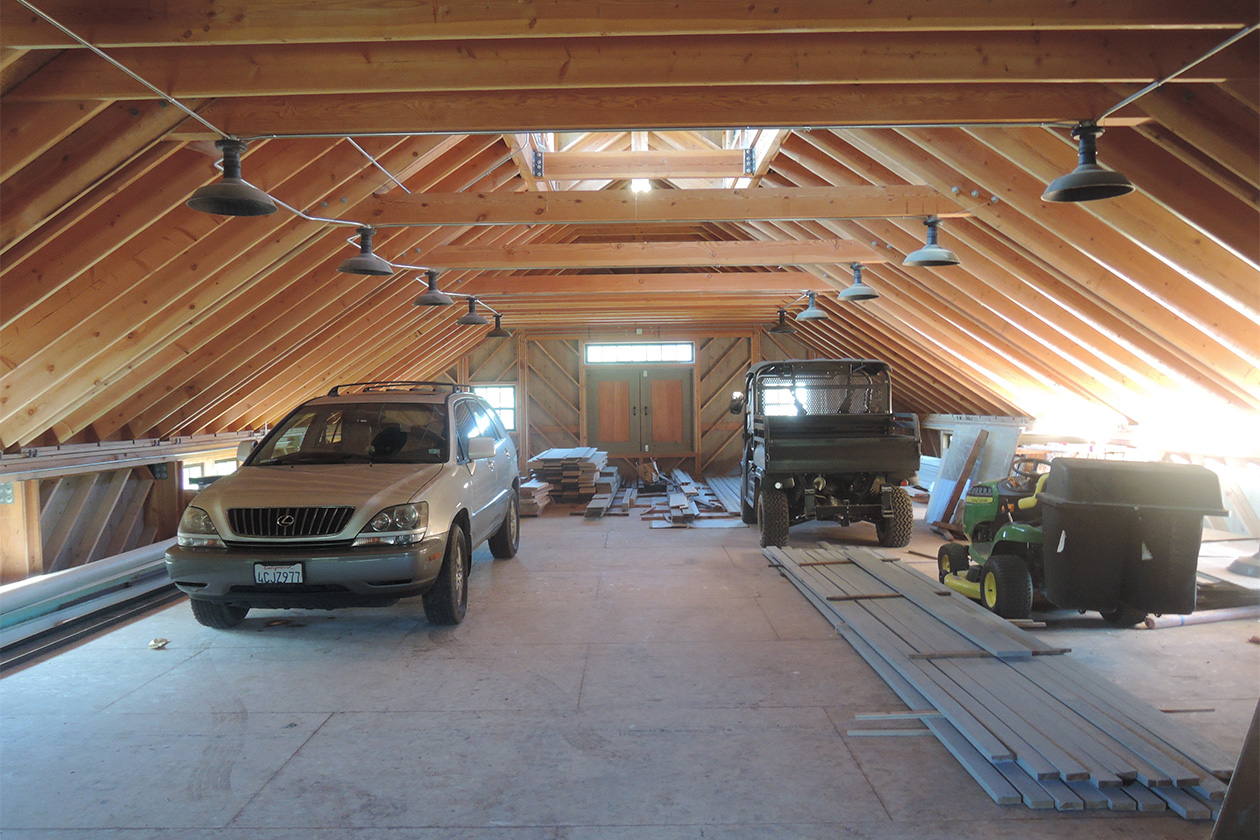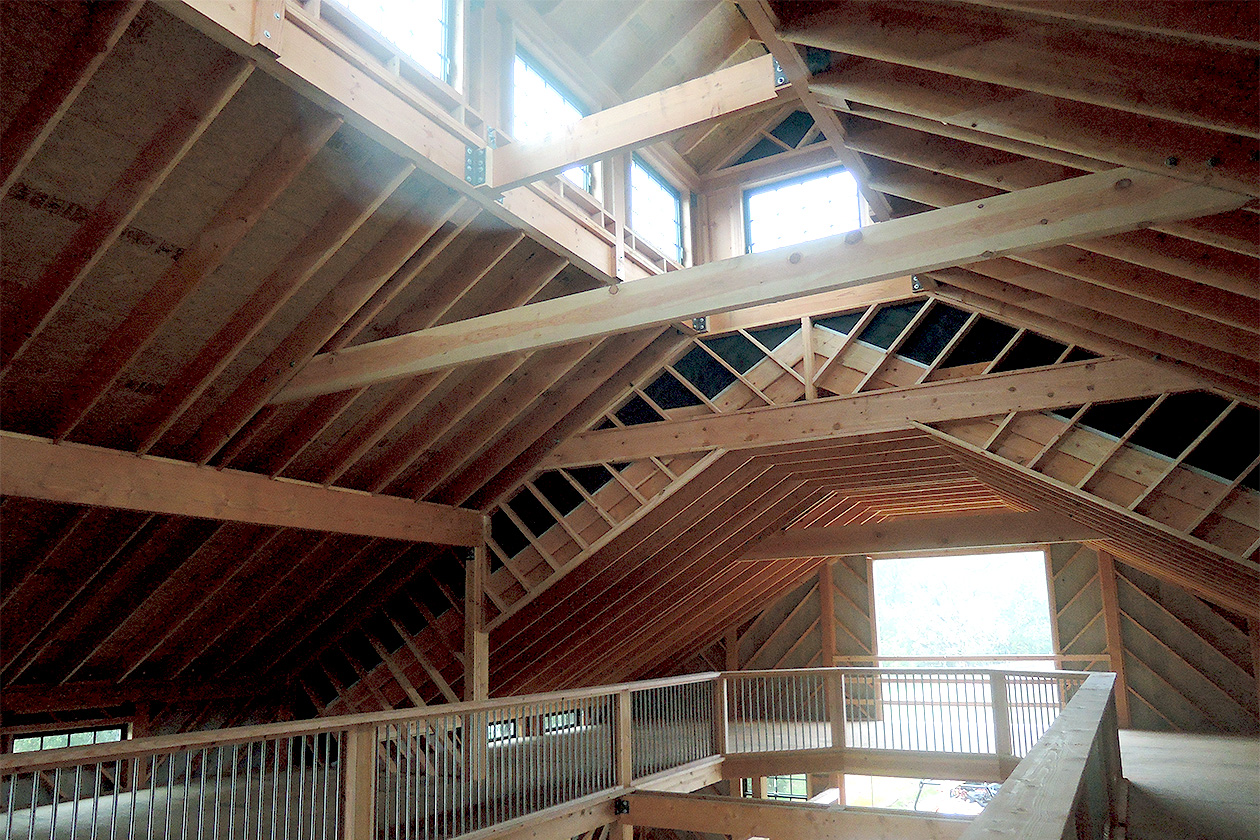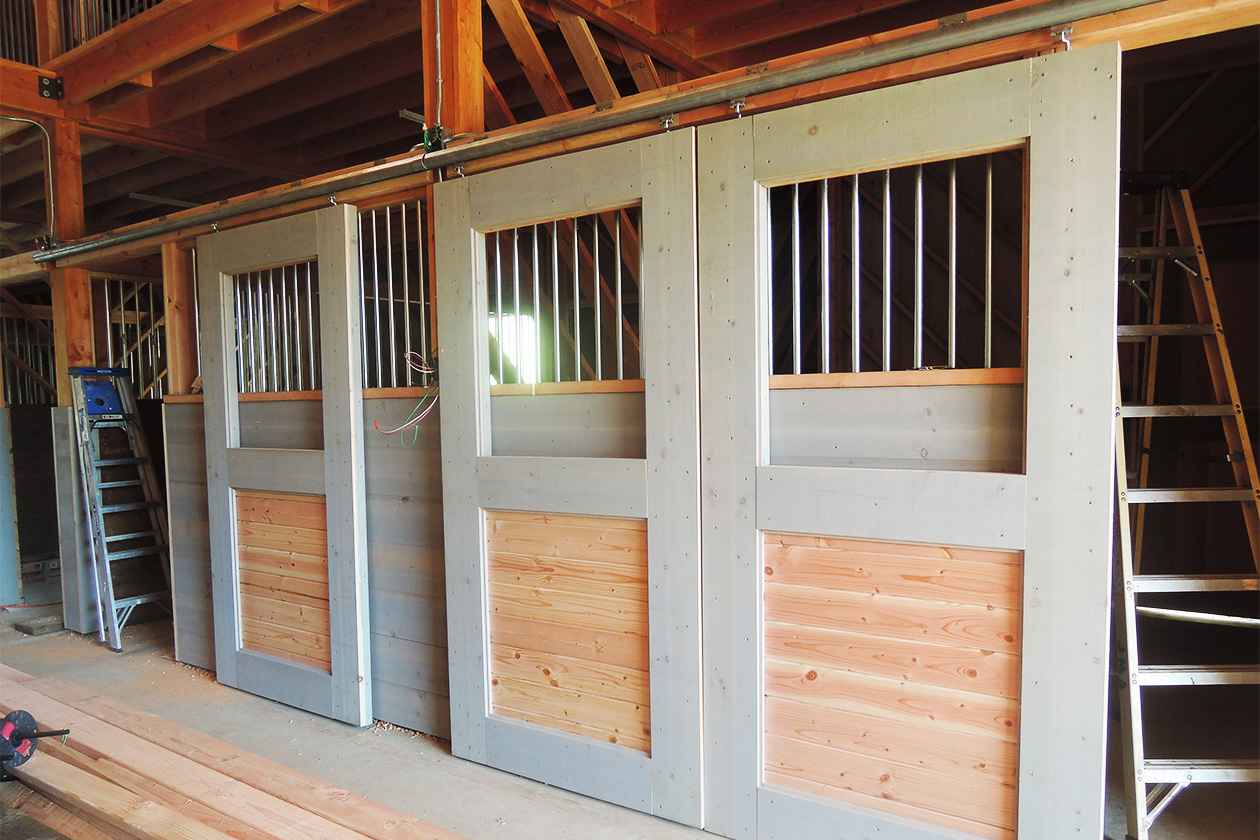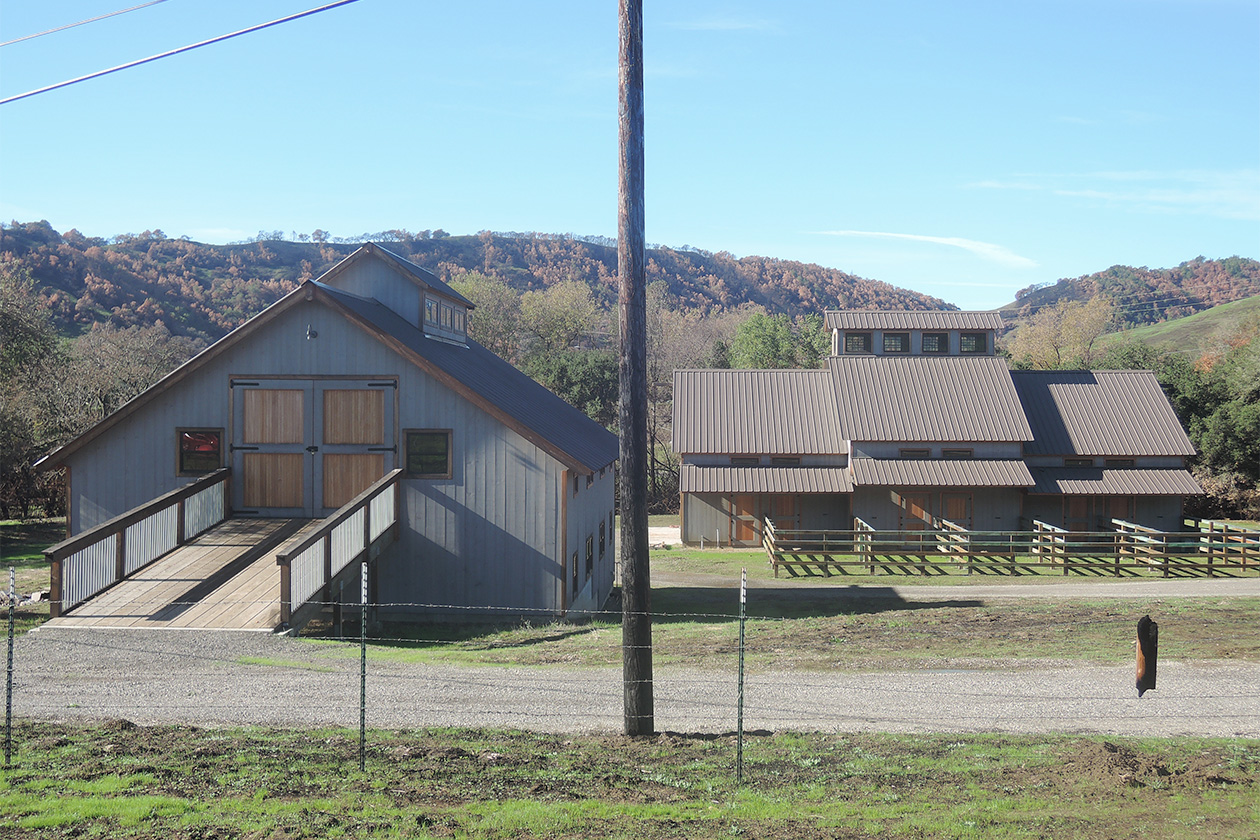 George,
Thank you so much for putting your heart, expertise, professionalism and thoughtfulness into our amazing and stunning barn and machine shed. Your crew were a group of first rate, great, talented guys who you should, and I am sure are, very, very proud of. Everyone who I have shown the two buildings to have been quite impressed by them, both for their eternal and internal beauty, but also by the quality of design and workmanship that went into them.
And we want to thank you personally for your friendship, warmth, honesty, character and fairness through the entire course of this project. it is a privilege to have someone with your attributes in "our corner".
We look forward to seeing you in a few weeks. You are always welcome to stop by our new new home in the future and to show others who might be interested in having you design and build a GeoBarns structure for them.
With a great deal of gratitude,
Steve