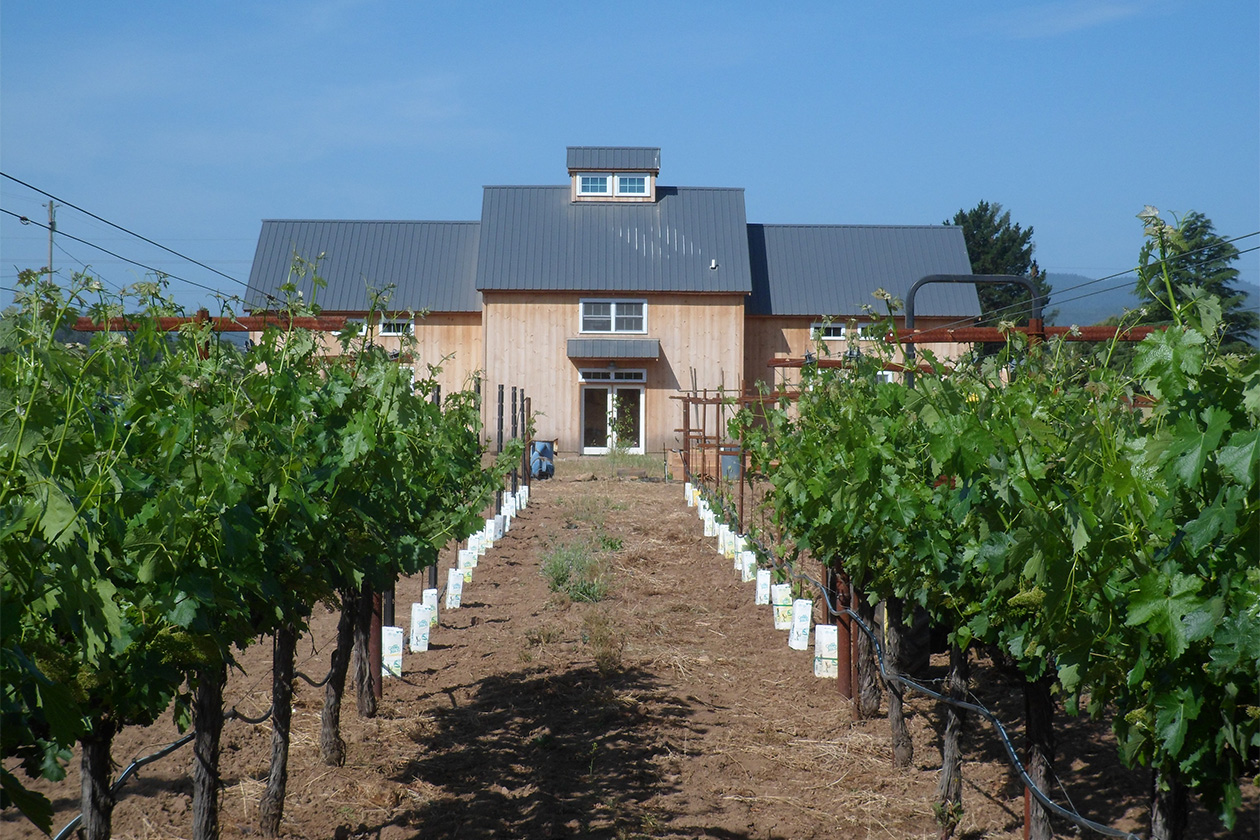 Napa Vineyard Barn
A flexible working barn for a California vineyard
This rustic Napa Valley barn houses tractors and implements, but also state of the art equipment for testing and producing award-winning wines.
The owner of a renowned vineyard in California needed a flexible building that would fulfill multiple needs on the farm. The owner worked with Geobarns to create a barn with multiple points of access for the various tractors, implements and other equipment used in the very demanding production of high quality grapes. The Geobarn system allowed the large clear spans for flexibility below, while supporting a pop-up in the center bay to house office, kitchen, and specialized equipment for testing production quality.
This was Geobarns' first project in California, and our first encounter with seismic design. Working with local timber engineers, we discovered that the extremely rigid frame we designed for durability and economy is well-suited to the requirements of seismic zones. Our modified post-and-beam structure, married to our signature diagonal framing, transfers the shearing forces of seismic events to the foundation.
Sure enough, shortly after construction, nearby Napa, California was struck by a sizeable quake, which damaged many structures in the area. The quake was violent enough to throw our client from his bed. Heading out to check his new building the next morning, he discovered the building unharmed, excepting a hairline crack in his drywall.
Since this building, Geobarns has pursued other projects in California and Italy to offer our structural system to communities with seismic requirements, and to get our crews to more favorable climates than Vermont in January.