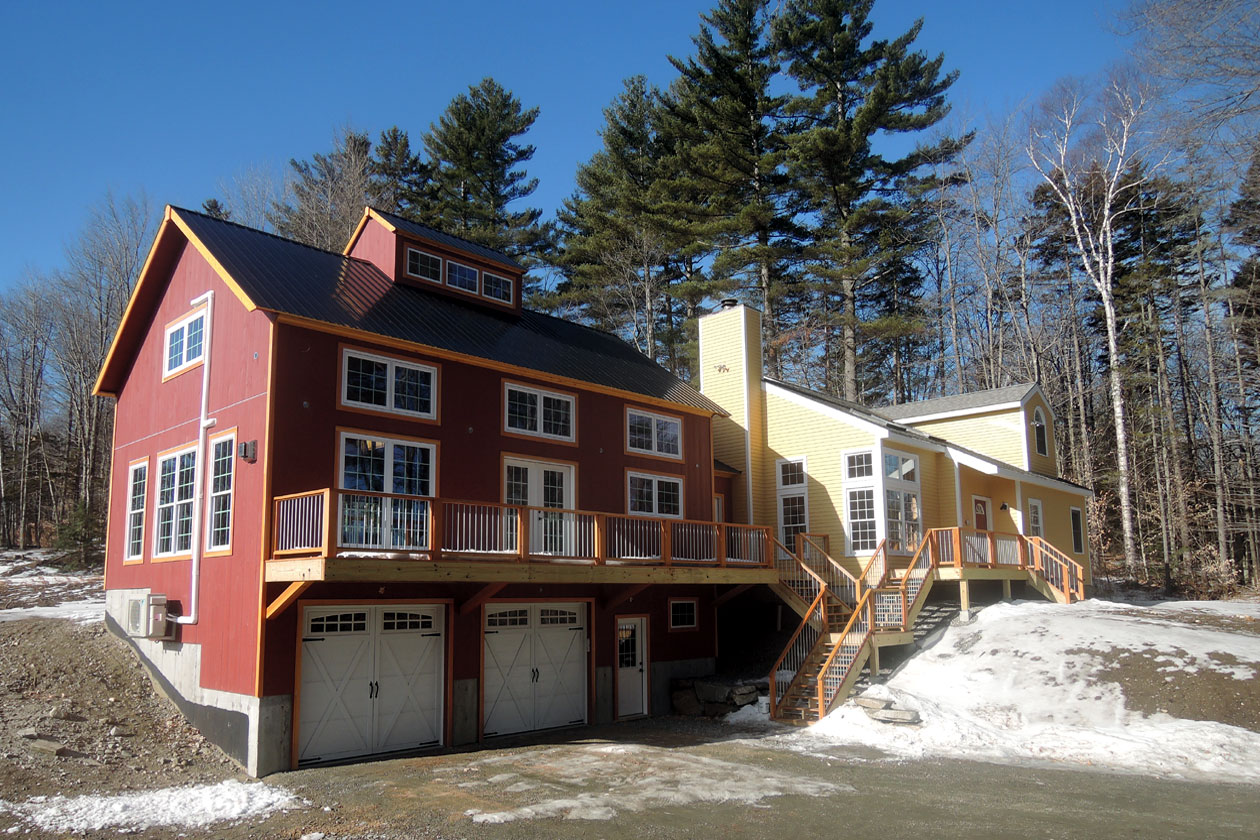 Office & Entertaining Space
A clever addition more than doubles this home's space
Our clients found a lovely home than soon grew too small to support their profession of arranging cycling fundraisers and hosting meetings for charities they support. They needed more space for entertaining and for an improved home office… and it would be nice to have a garage for harsh New England winters.
Geobarns conceived a three-story modified bank barn that would provide the required additional space, above a garage, on the same level as the existing home. A two-car garage with an ample mudroom occupies the ground floor. At mid-level, an expansive gathering space with french door access to a deck satisfies the need for hosting meetings, and even includes a second mini-kitchen and additional bathroom. The loft space at the top level is perfect for expanded office space, with ample natural light from the monitor cupola and clerestory windows at floor level.
In the end, this Geobarn addition more than doubled our client's interior square footage, in a flexible space that melds well with their existing home. The entire wing can be closed off from the private areas with french doors yet is more than enough space to host a large number of guests for meetings or entertaining.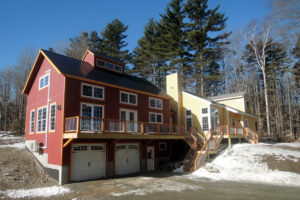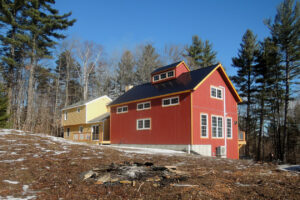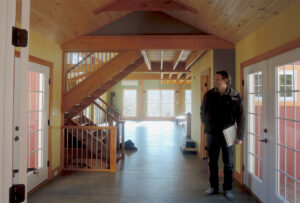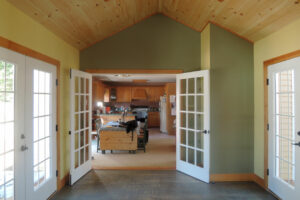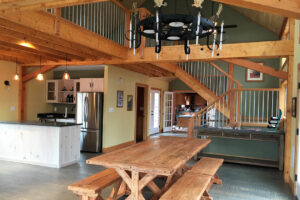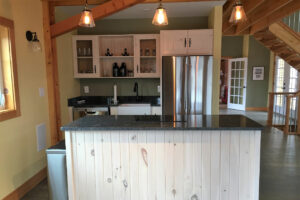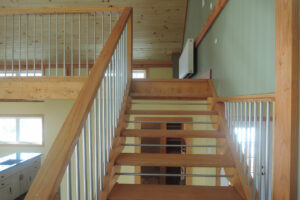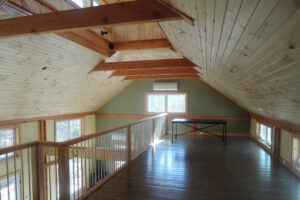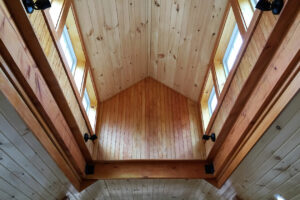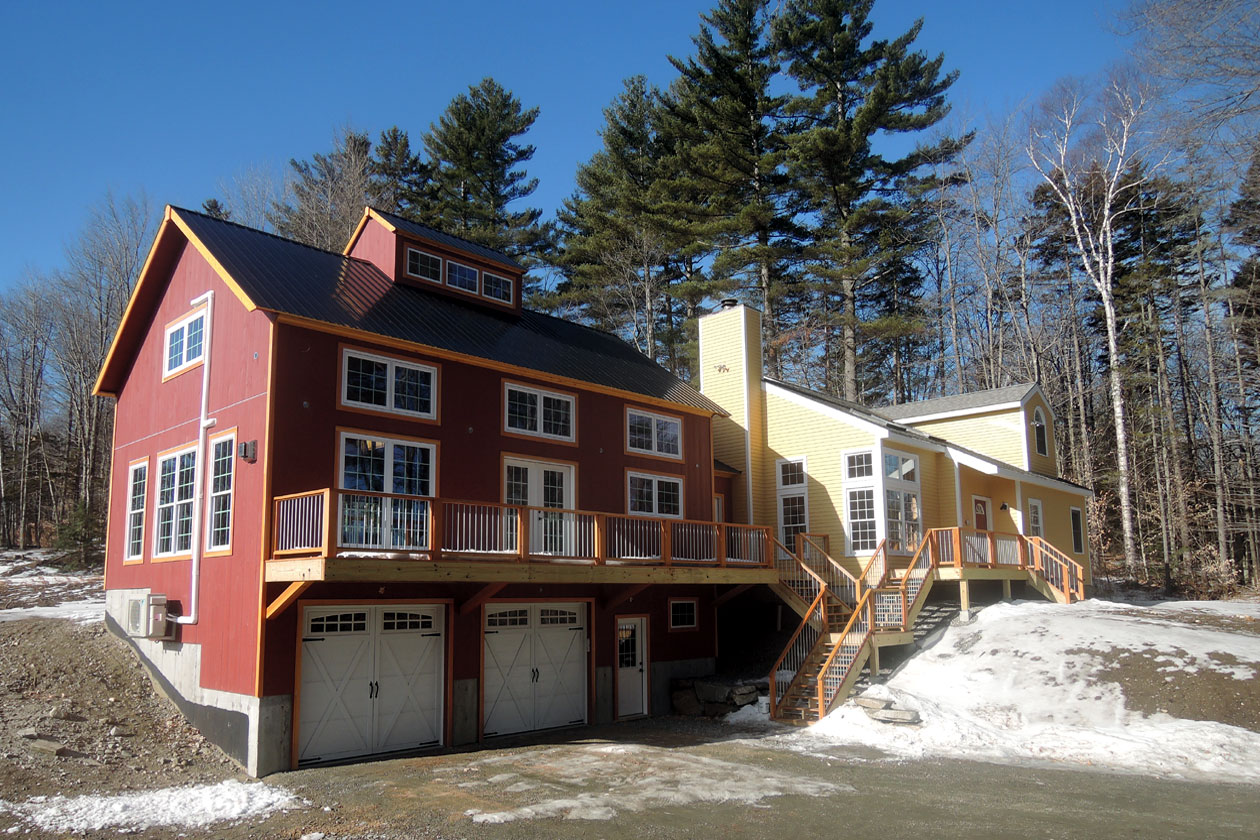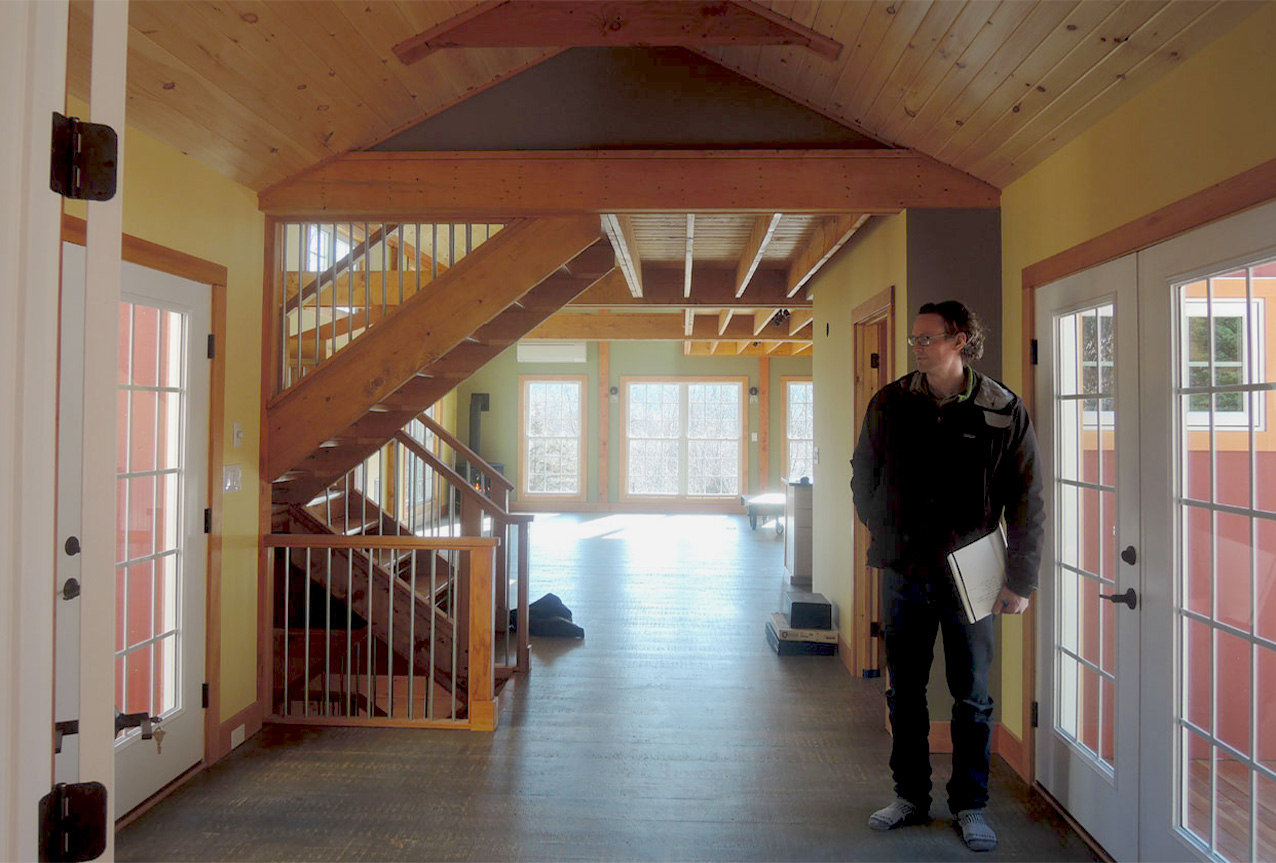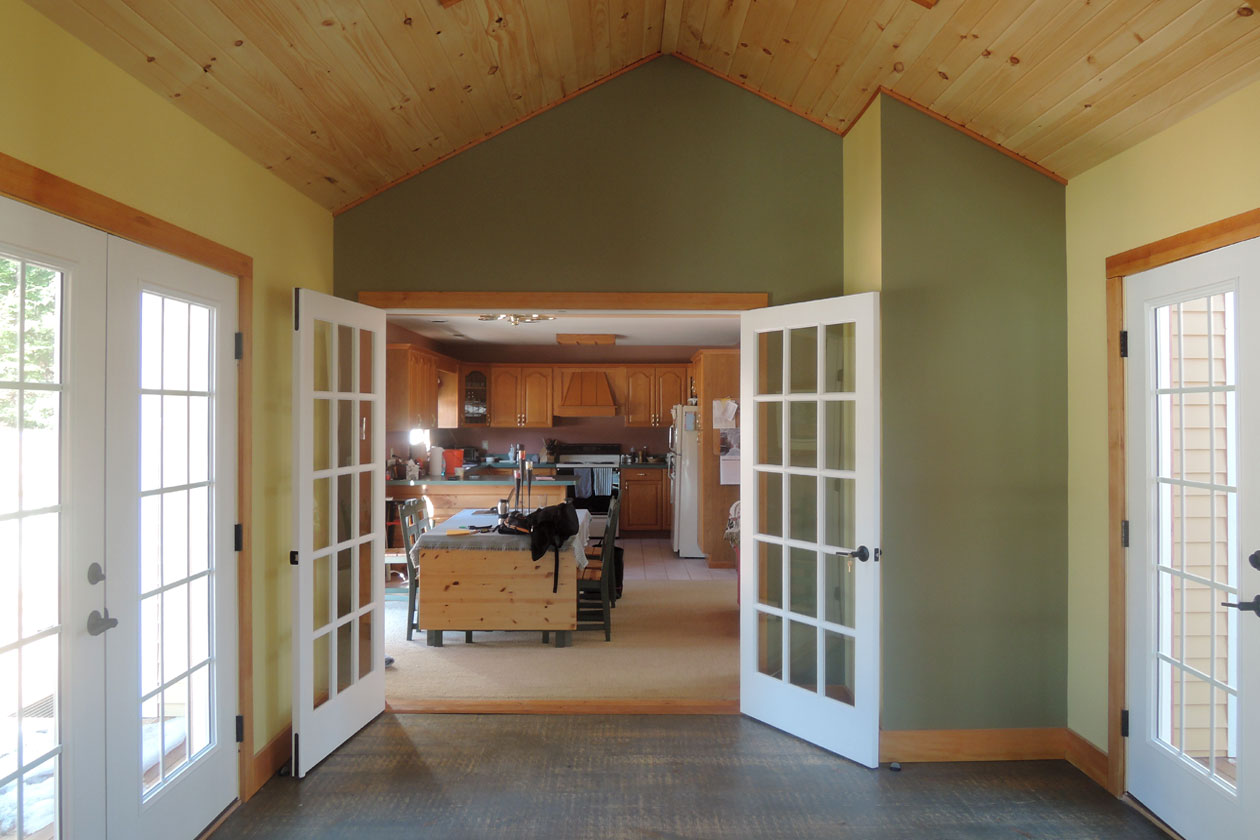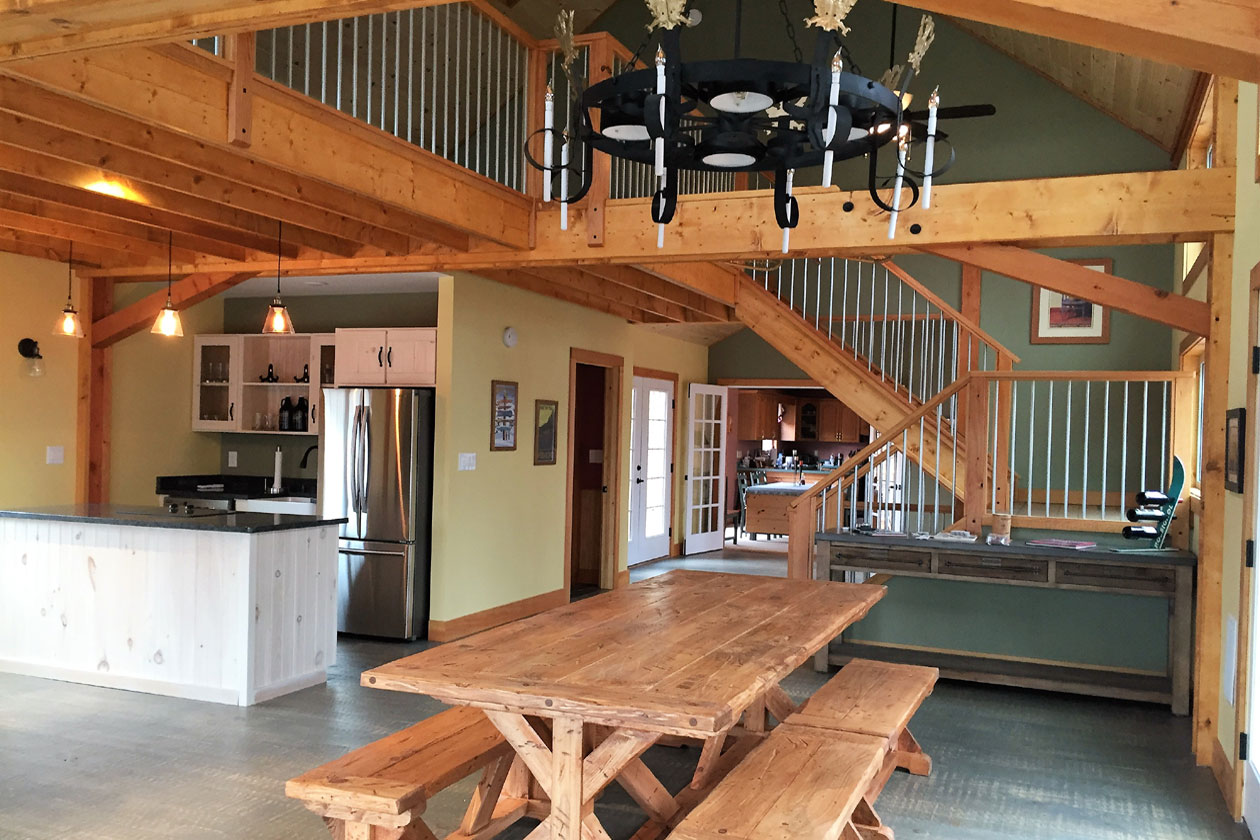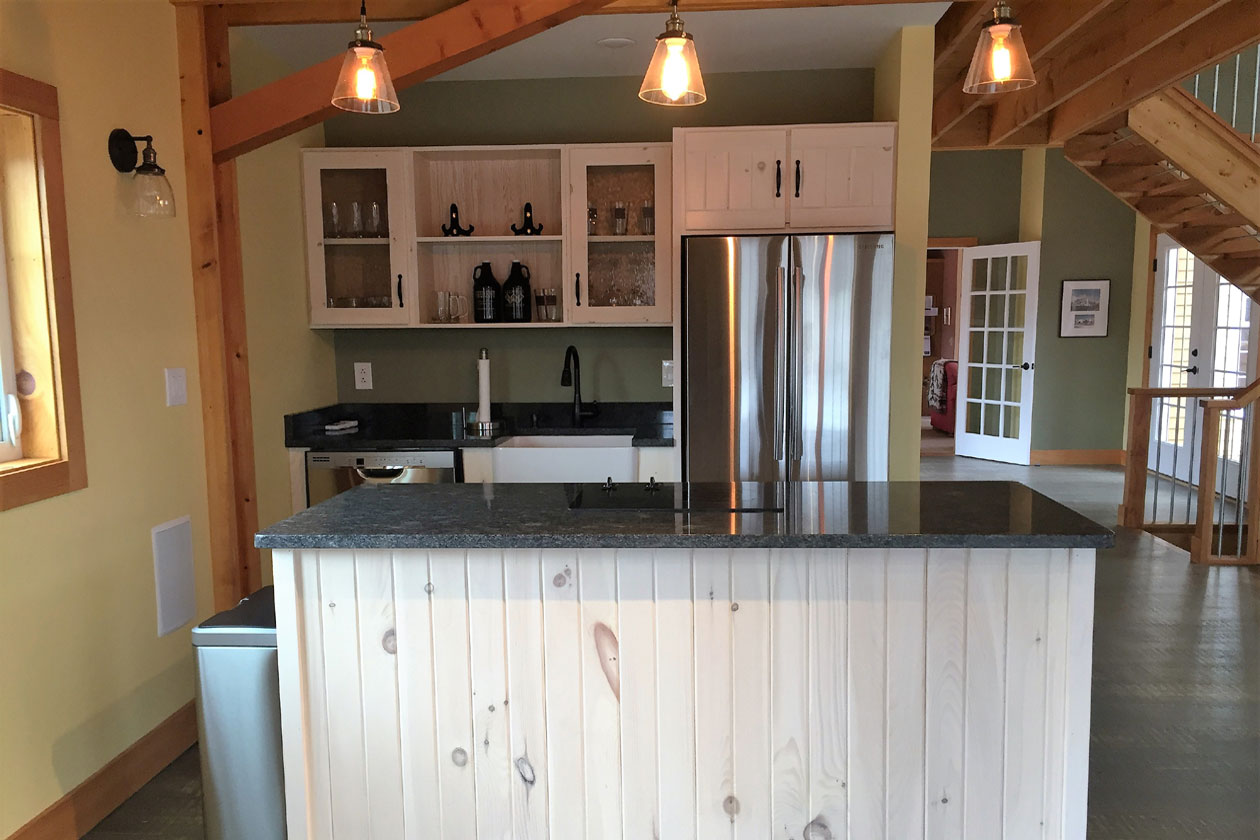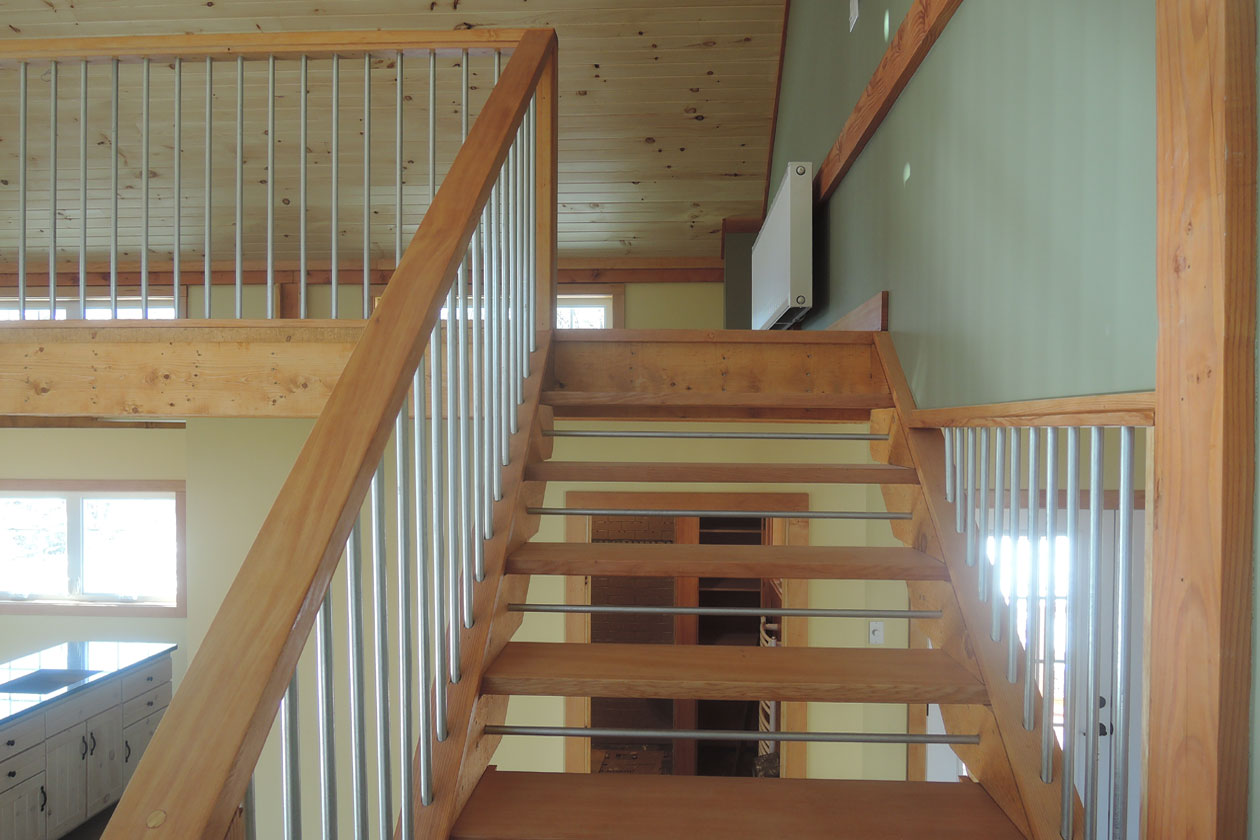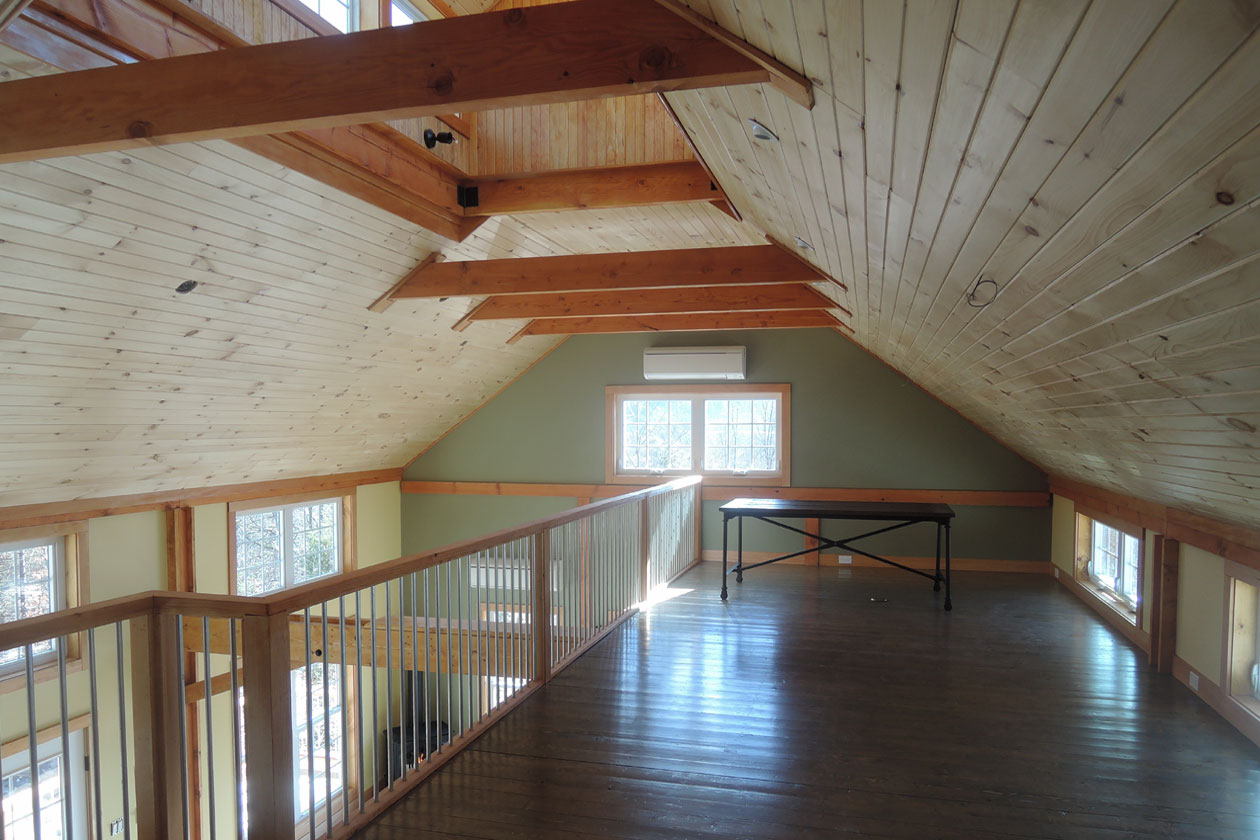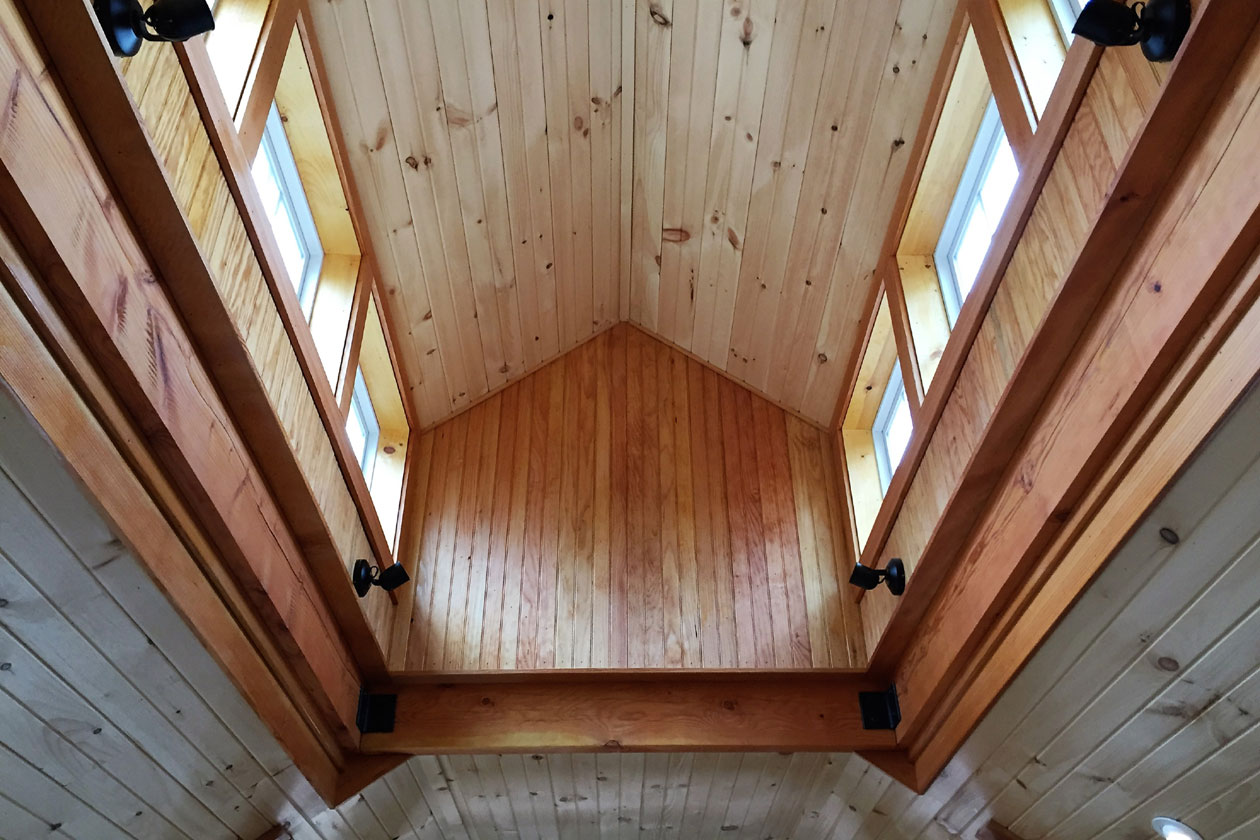 Barns dot Vermont so I've always thought a Barn addition would be in keeping with the historic farming heritage of Vermont. A friend of ours was building a GeoBarn garage with a bonus room in Fairfield CT and suggested I come over and meet with George. I immediately felt that George wasn't like the builders in CT that are simply salespeople. George was passionate about what he builds, more of an artist working with a blank canvas than a builder. Each Barn is truly a "work of art". We gave George our wish list of what we wanted in our barn and then George put pencil to paper and he translated our desires and vision into a design that was all we wanted and more.
George's zeal, passion and vision is infused in all the members of his team that worked on our project: Ryan, Theron, Kjell, Dennis, Rich & Ken. It was a pleasure having Theron & Kjell living in our home M-F, and especially enjoyed Kjell's cooking on the smoker. Then Dennis, a superb master carpenter, staying with us during the completion of the finish work. The best part was a "Rebel Yell" bourbon after dinner. Then there was Rich, a smart young man who worked in tandem to complete the interior package with Dennis.
I want to thank all of the GeoBarn's team as they helped guide me as I GC'd the project, an experience that was very fulfilling. As always we made changes along the way and the team worked with us to incorporate those changes into the finished Barn. A terrific collaboration.
Donna and I developed a tremendous fondness for George and his team. The experience and the finished barn exceeded our expectations. We highly recommend GeoBarns as "the" Barn builder of choice, bar none!!
John