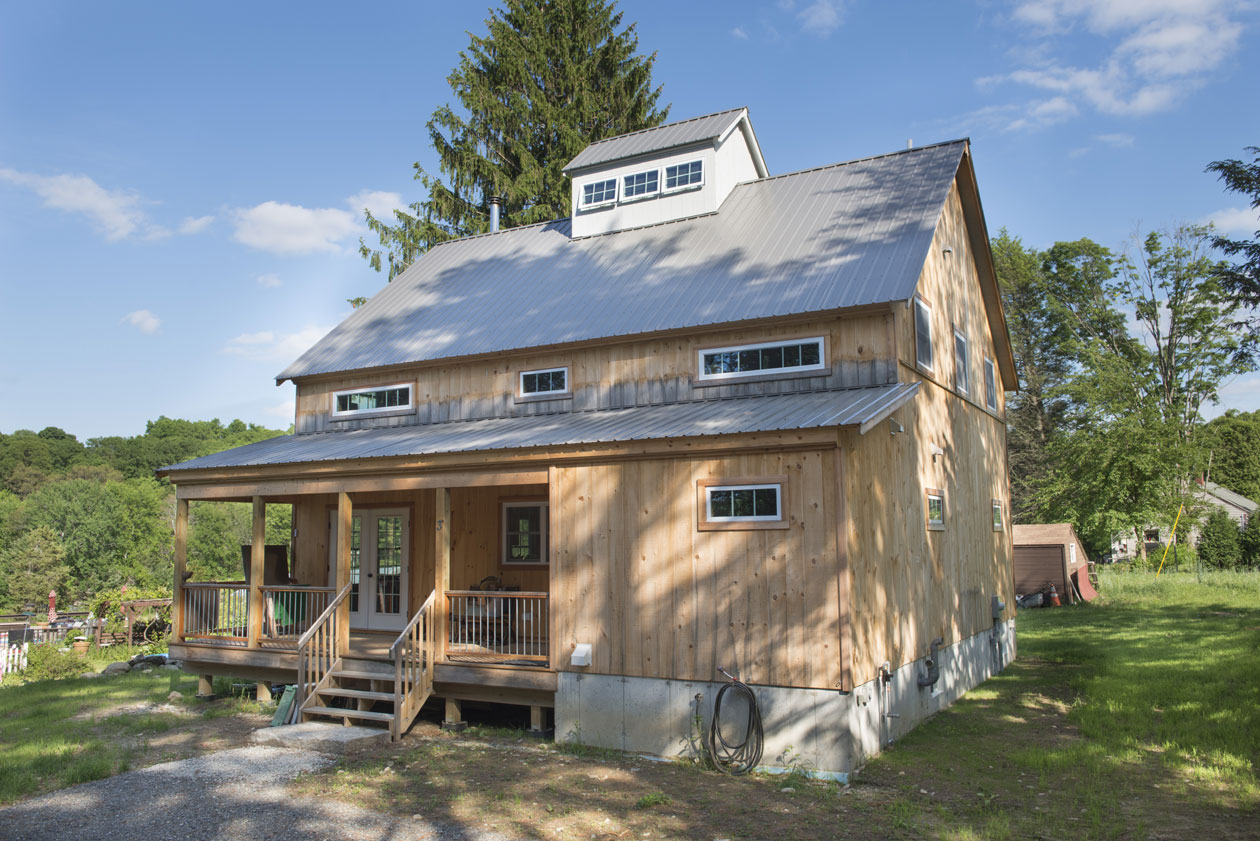 Organic Farmhouse
A High Efficiency Home Centered Around the Kitchen
This highly efficient home for a Massachusetts farm family positions private family spaces above a large, airy living area with a substantial open kitchen for a capable home chef.
Our clients, a family of farmers operating a small organic farm within the city limits of a Massachusetts town known for hostility to new construction, found an unexpected opportunity to build a new home on their farm. As capable home chefs with access to the finest organic produce, they asked Geobarns to privilege the open kitchen as a venue for family time and entertaining.
The resulting 2,800 sf home is based on a 28′ x 36′ Geobarn with a "bumpout" and full basement, provides substantial interior space with minimal interior partitions, in a tidy farmhouse package. The generous two story space is lit and ventilated from above by a cupola, and from windows on three sides. This large space is visible from all the private spaces in the home.
The envelope is tremendously efficient, equipped with a high efficiency boiler which is seldom used, as the home is mostly capable of being heated with a woodstove. Our clients participated in the interior construction and painting, and the interior surfaces show how simple, but high-quality, rustic materials can be deployed to create expansive space with clean lines.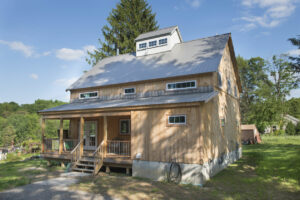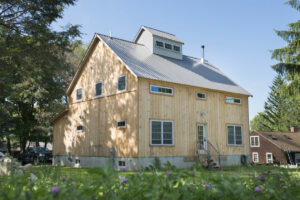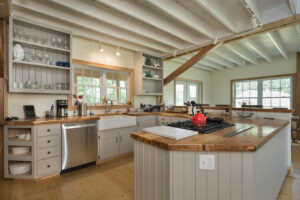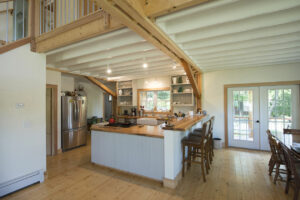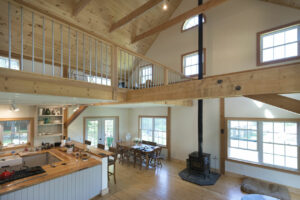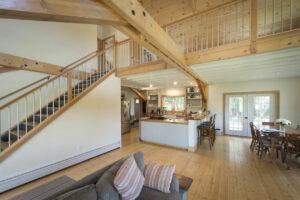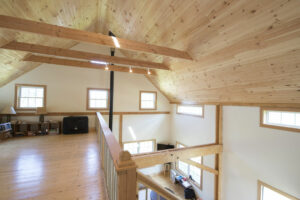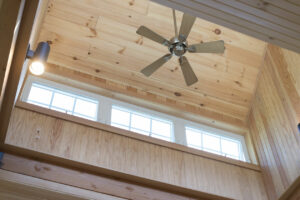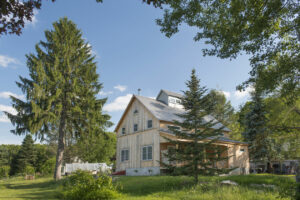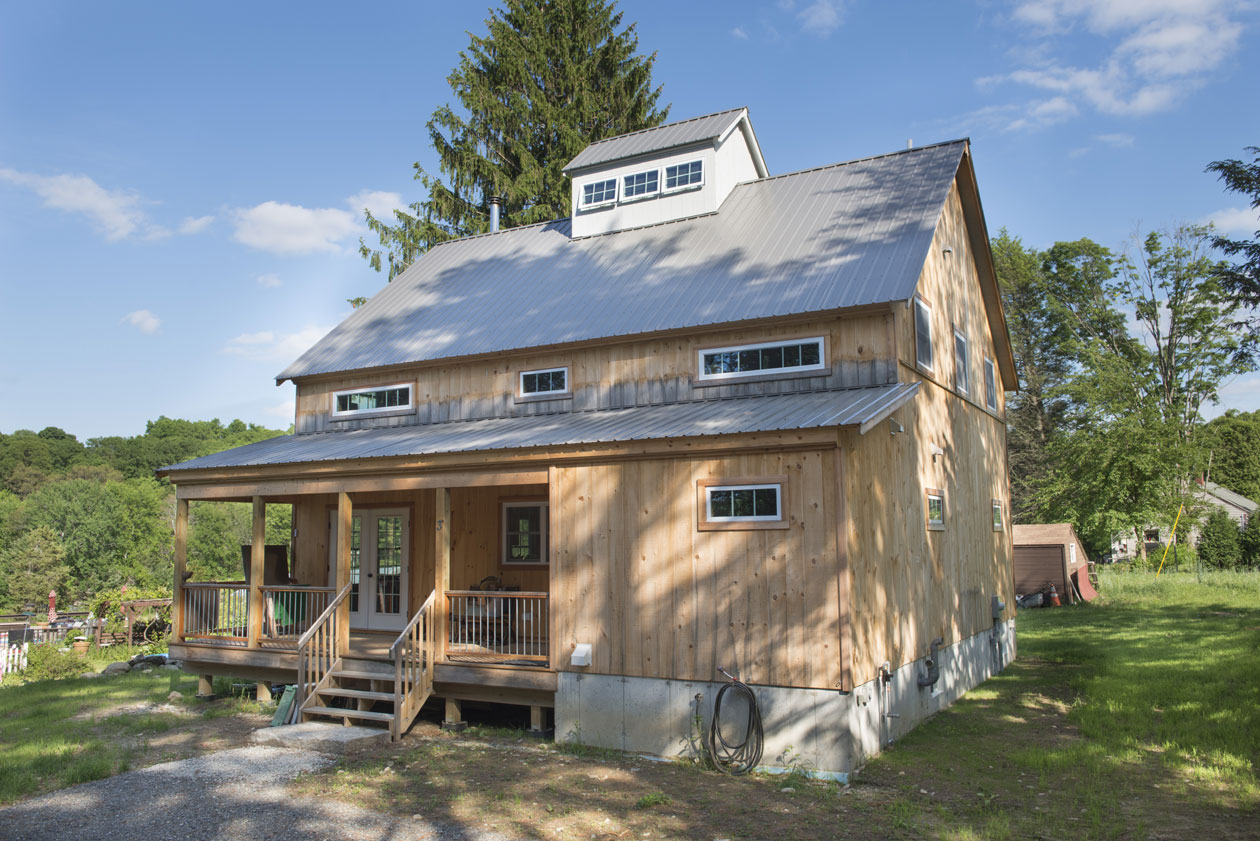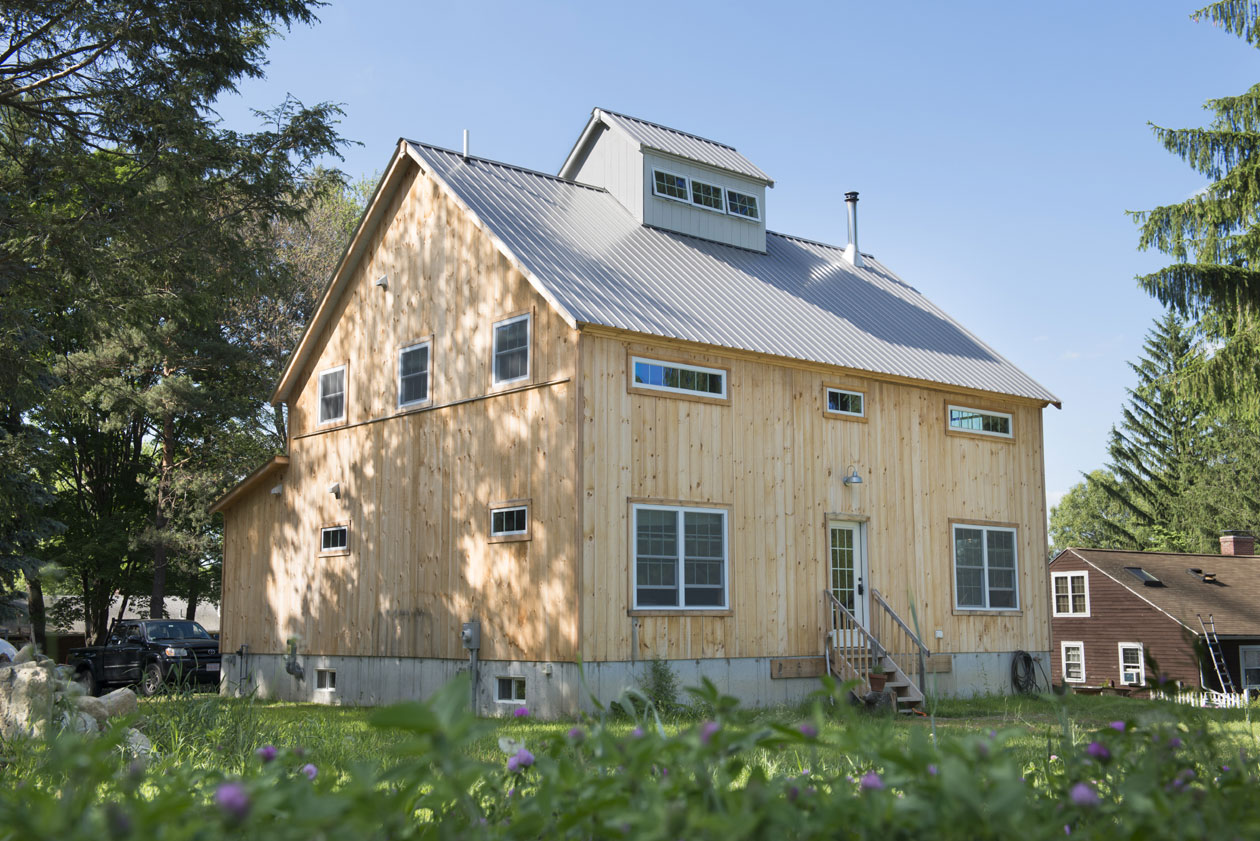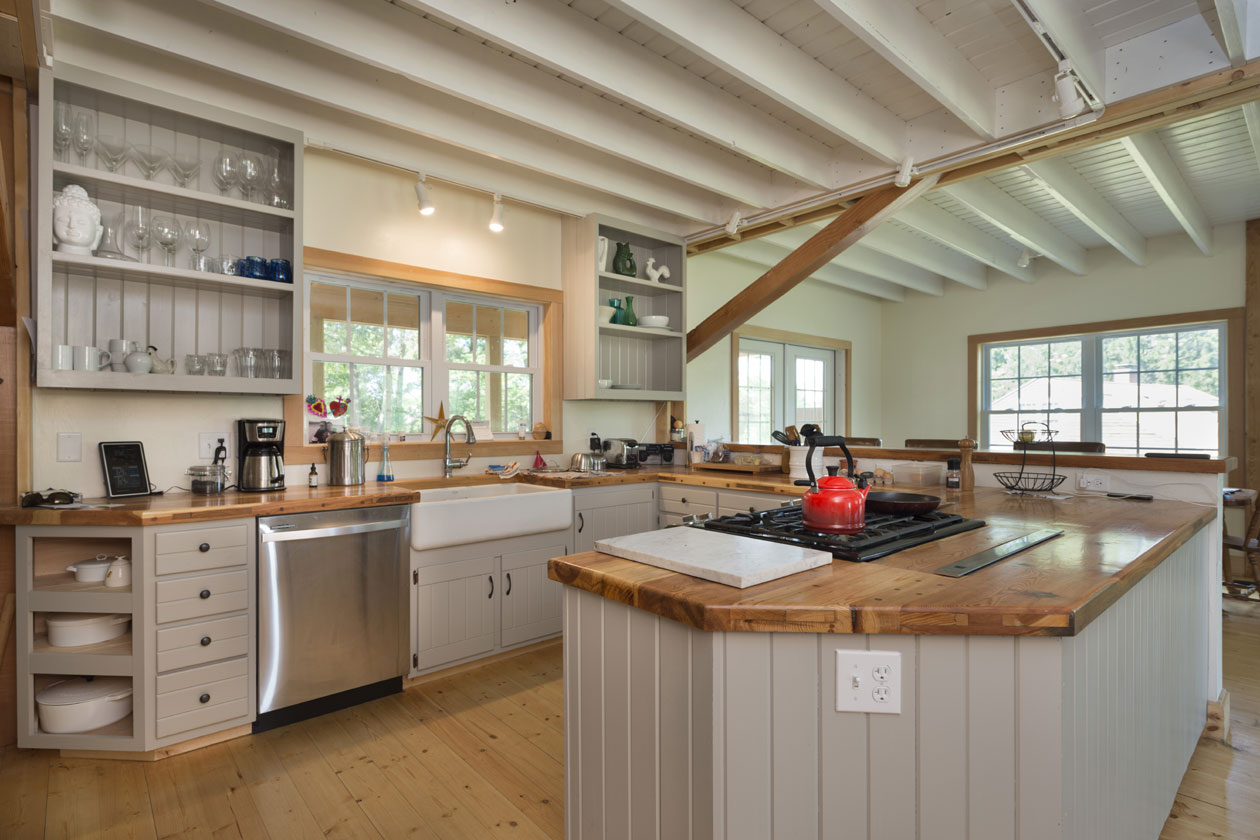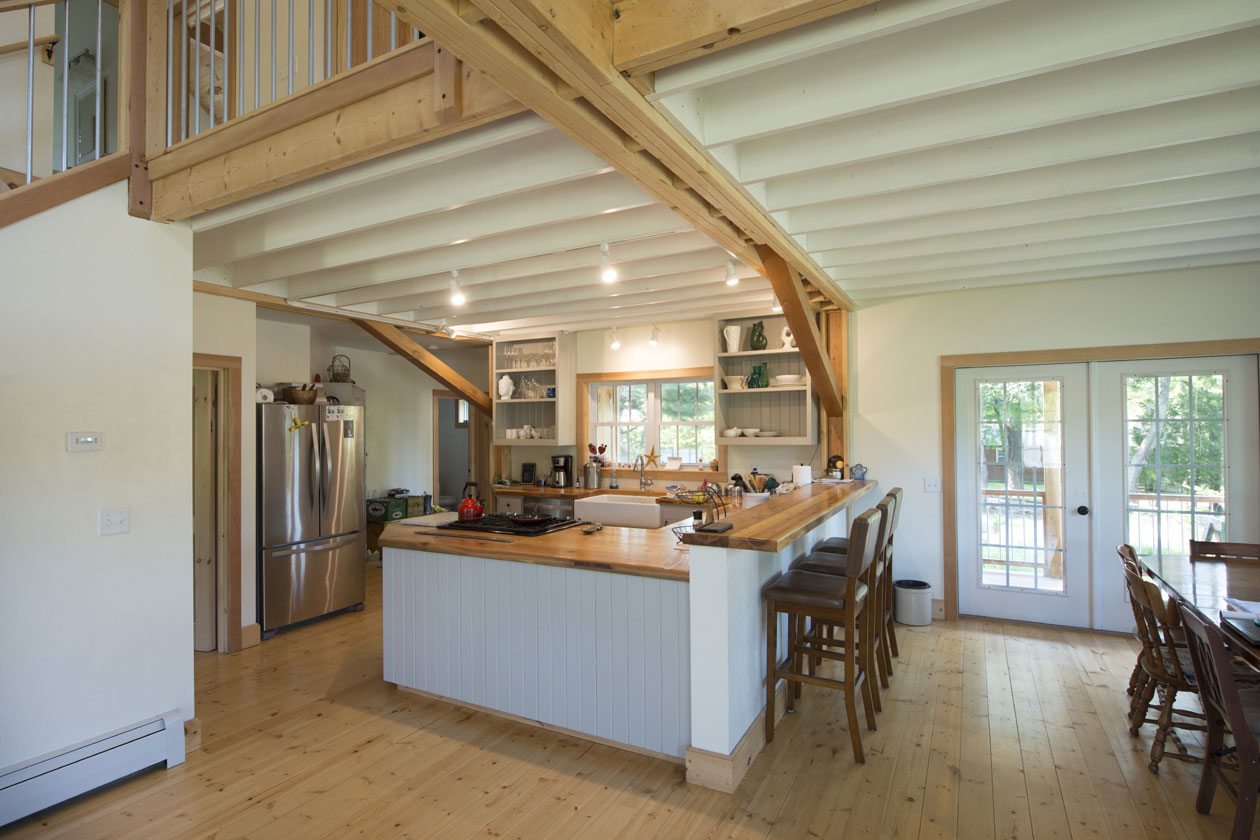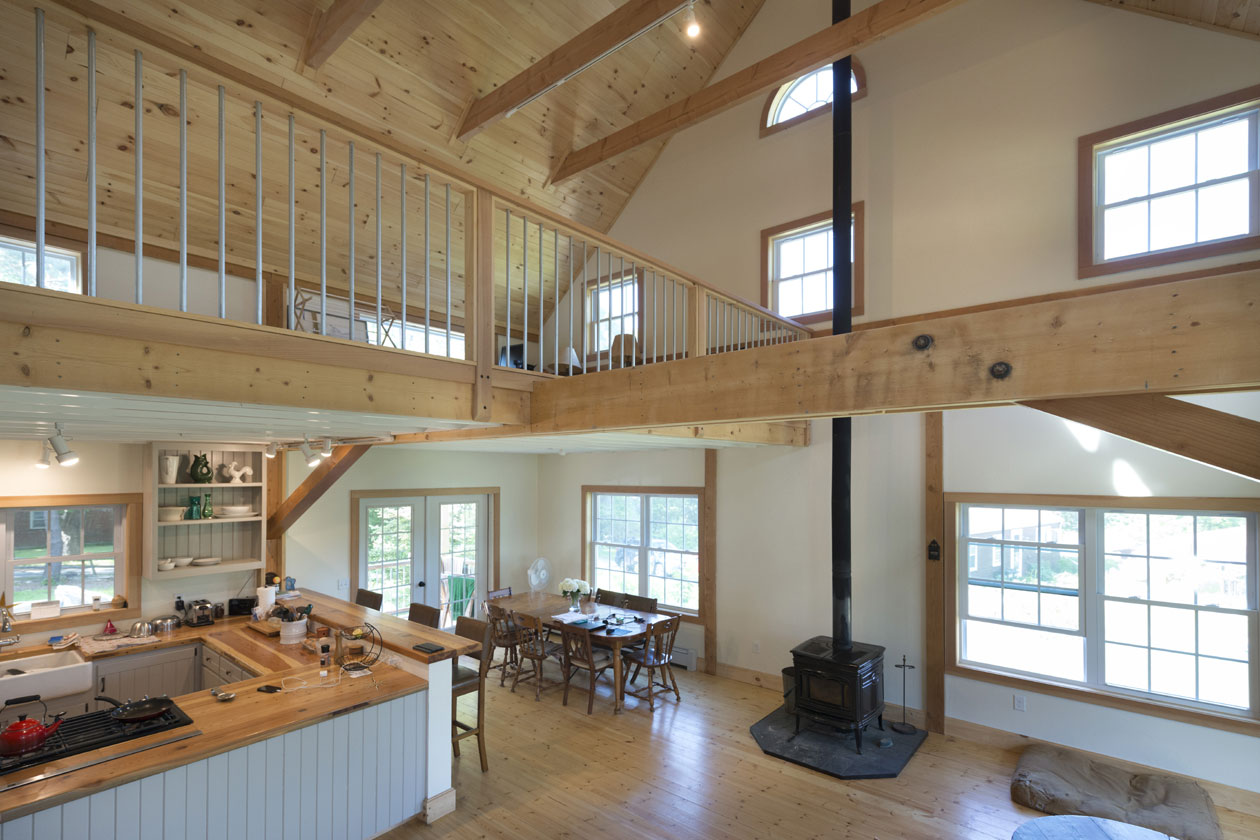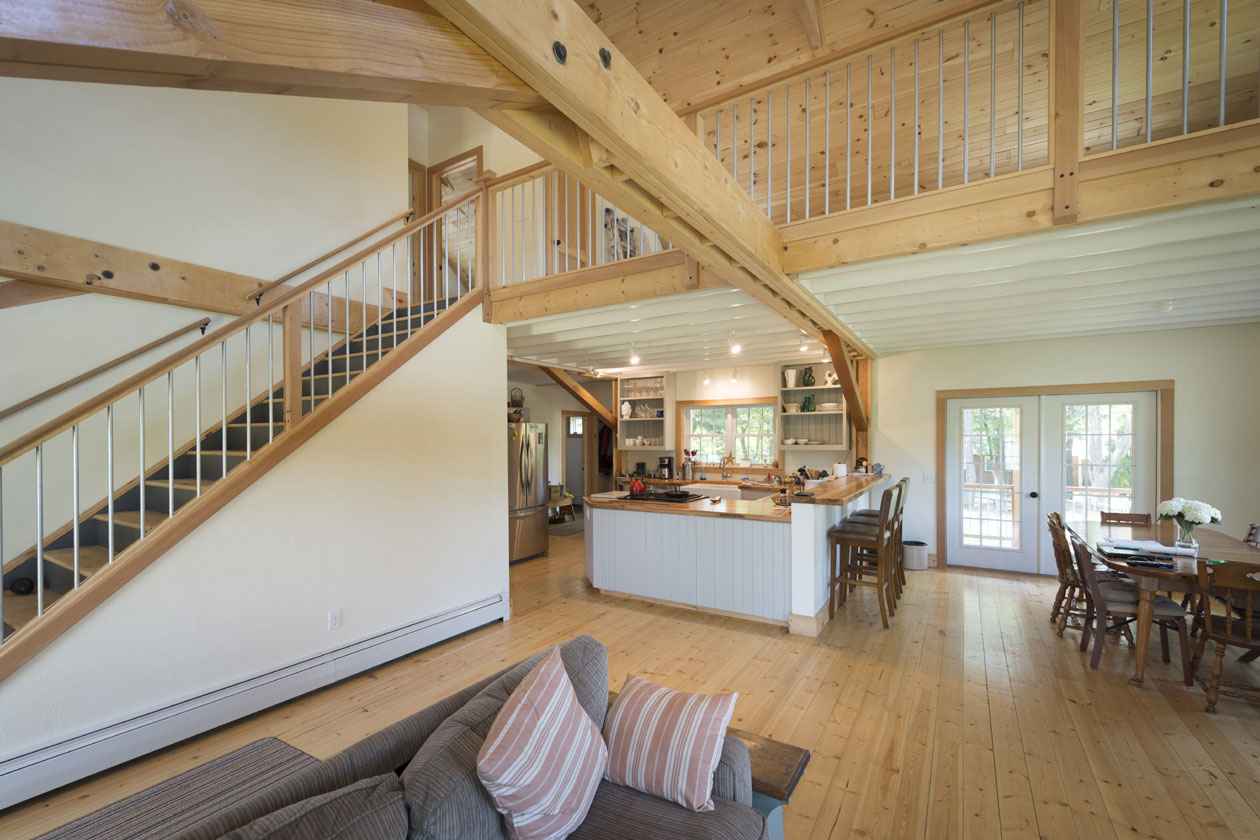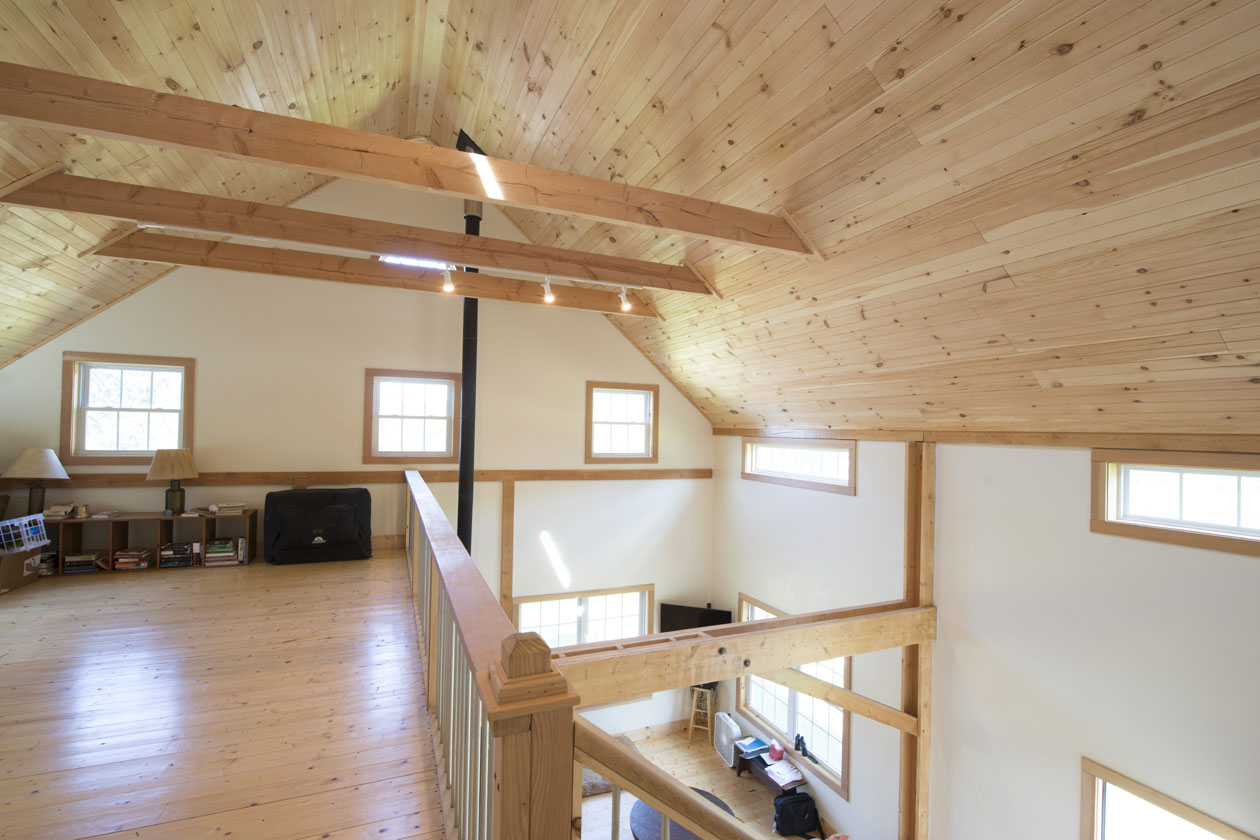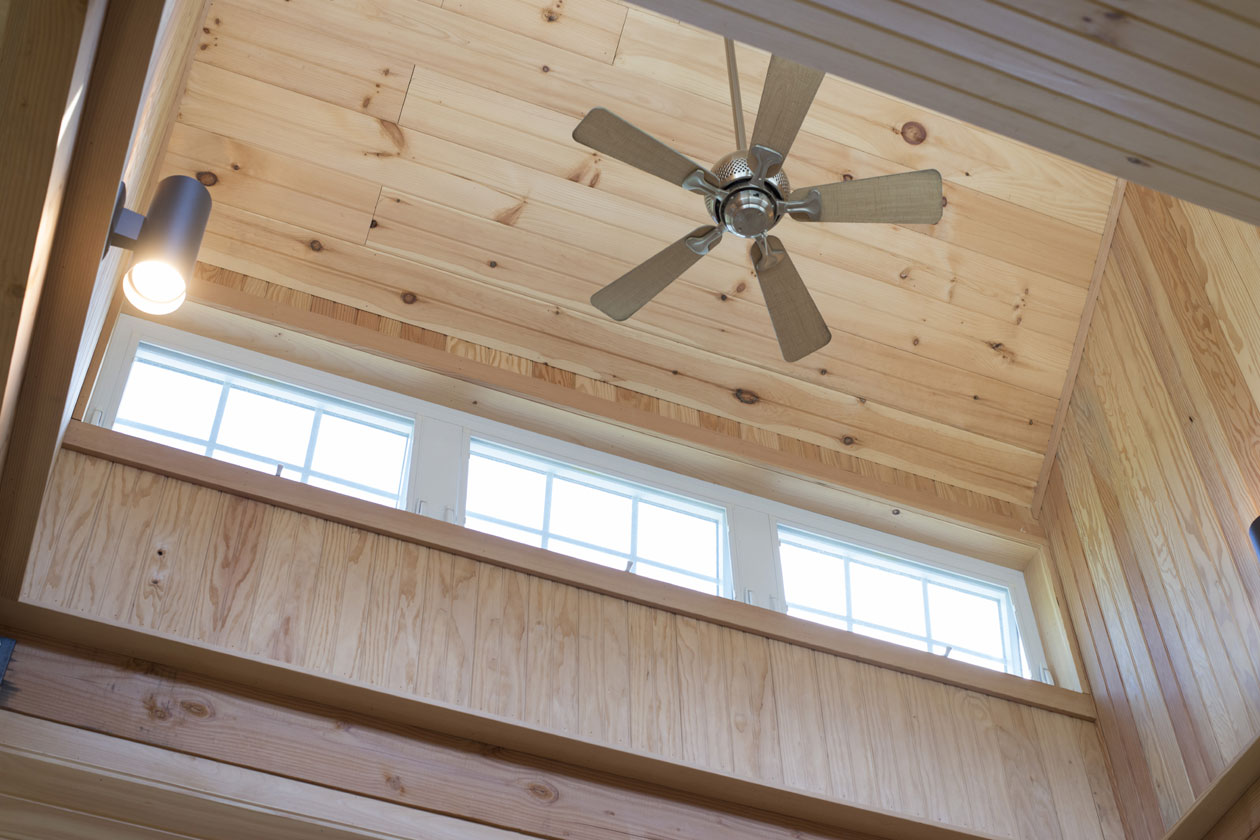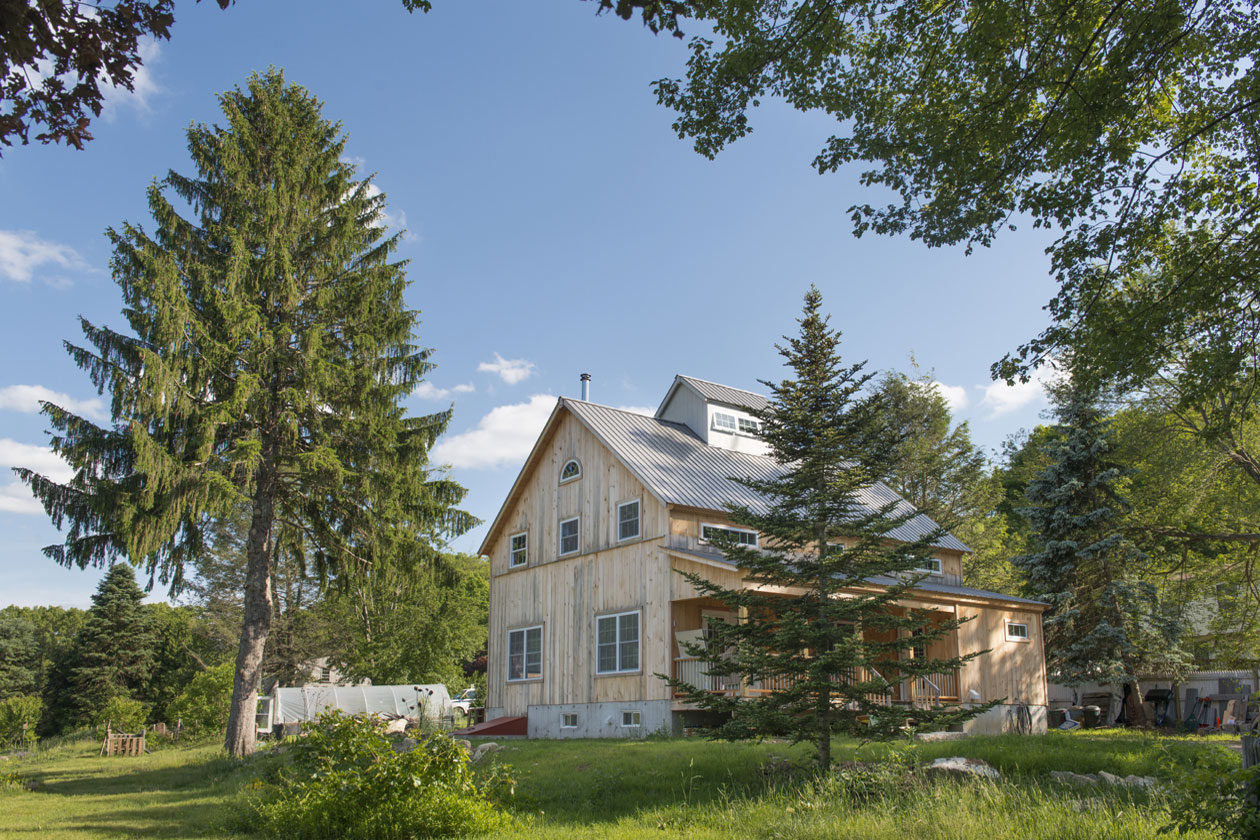 When we met with George he wanted to know more than just what we wanted. He wanted to know who we were, what we liked, what was important to us in life and for our home. He wanted to be sure it would be everything it could for me and my husband.
I found this to be so different than the stories I've heard about other builders. However, it makes so much sense. There may be no other inanimate object in your life more intimate than your home. Shouldn't this much care and thought go into it?
My husband and I heard a lot of push back from those who were accustomed to conventional building and from those who have built homes with other outfits – "you can't do that" "that's impossible" "that will cost you a fortune" "your builder is going to sneak in charges on you." Oh, the list goes on of the warnings we heard, and of course, we loved educating the doubters just by continuing on with our build.
George's enthusiasm and passion for what he does goes beyond the norm. He gave us a gorgeous home way above what we thought we could have. He gave us a lifetime friendship with him and his crew. He gave us the key to the future generations on our farm. How do you express gratitude to someone who gave all that to you?
– with a joyous and humble heart.
Jen and Wes