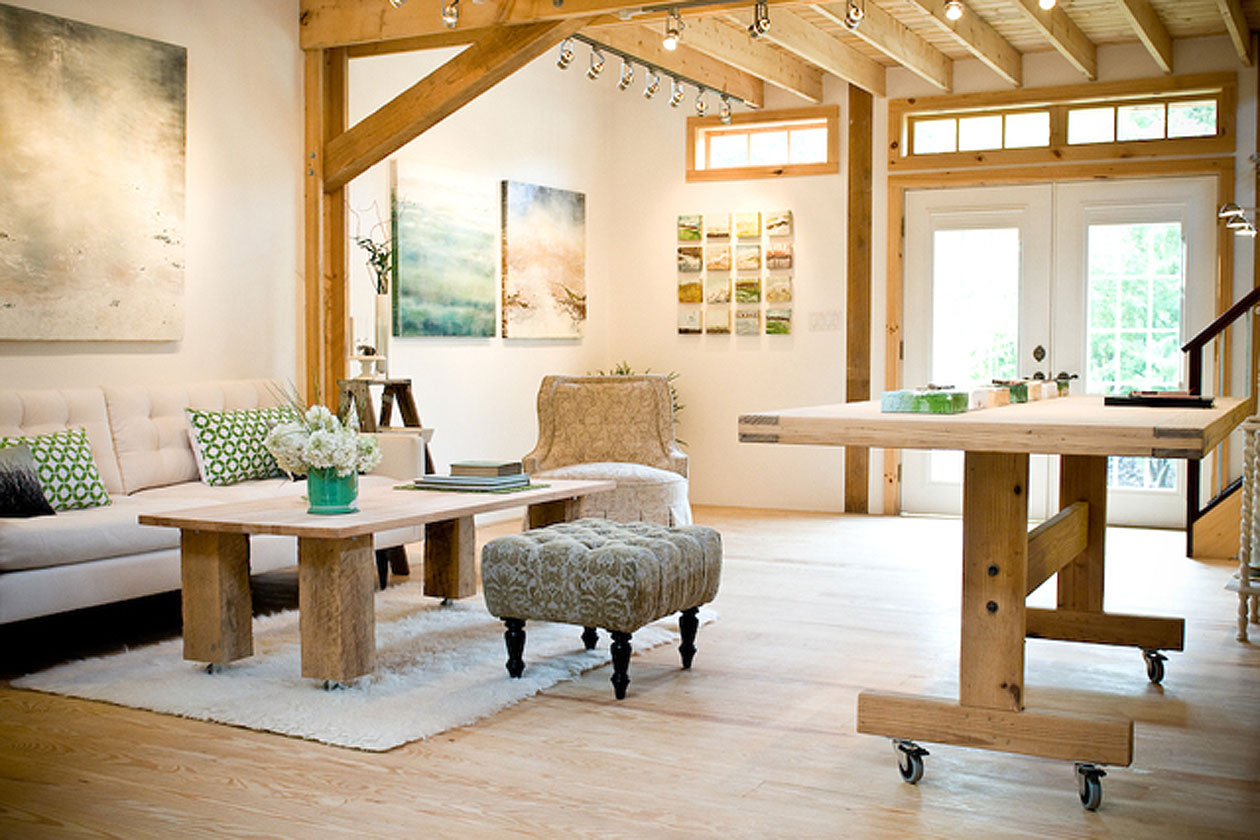 Painting Studio
A Backyard Studio for a Celebrated Artist
This backyard artist's studio pairs elegant spaces for display and reflection with rugged workspace.
Our client, an award-winning painter working in the ancient technique of encaustic (wax-based painting), sought out Geobarns to help her establish a dedicated studio building. With a limited budget, our client became the primary crew member, working with George to build this gem. This tiny barn shows how a small structure, carefully conceived, can accommodate a variety of spaces and moods. The primary central work area is rugged and durable, to contain the messy and sometimes dangerous materials of this kind of art. Surrounding spaces rise above the central loft to allow well-lit pinup and gallery space, and the stair winds up to the more peaceful retreat of the loft. Illuminating the rugged industrial space with carefully chosen lighting makes the loft-studio an obviously special Geobarn.
Learn more about Robin Luciano Beaty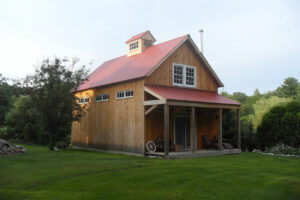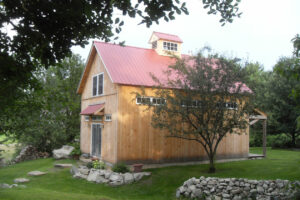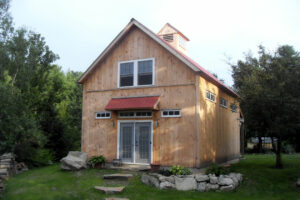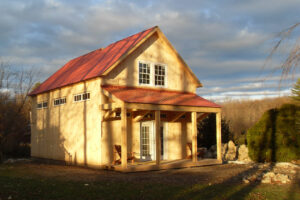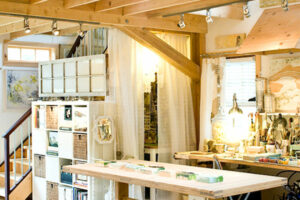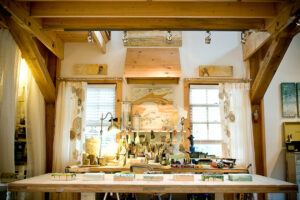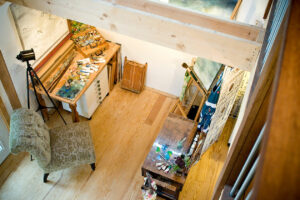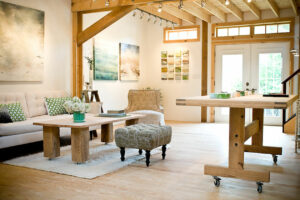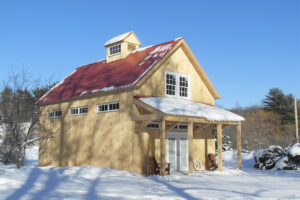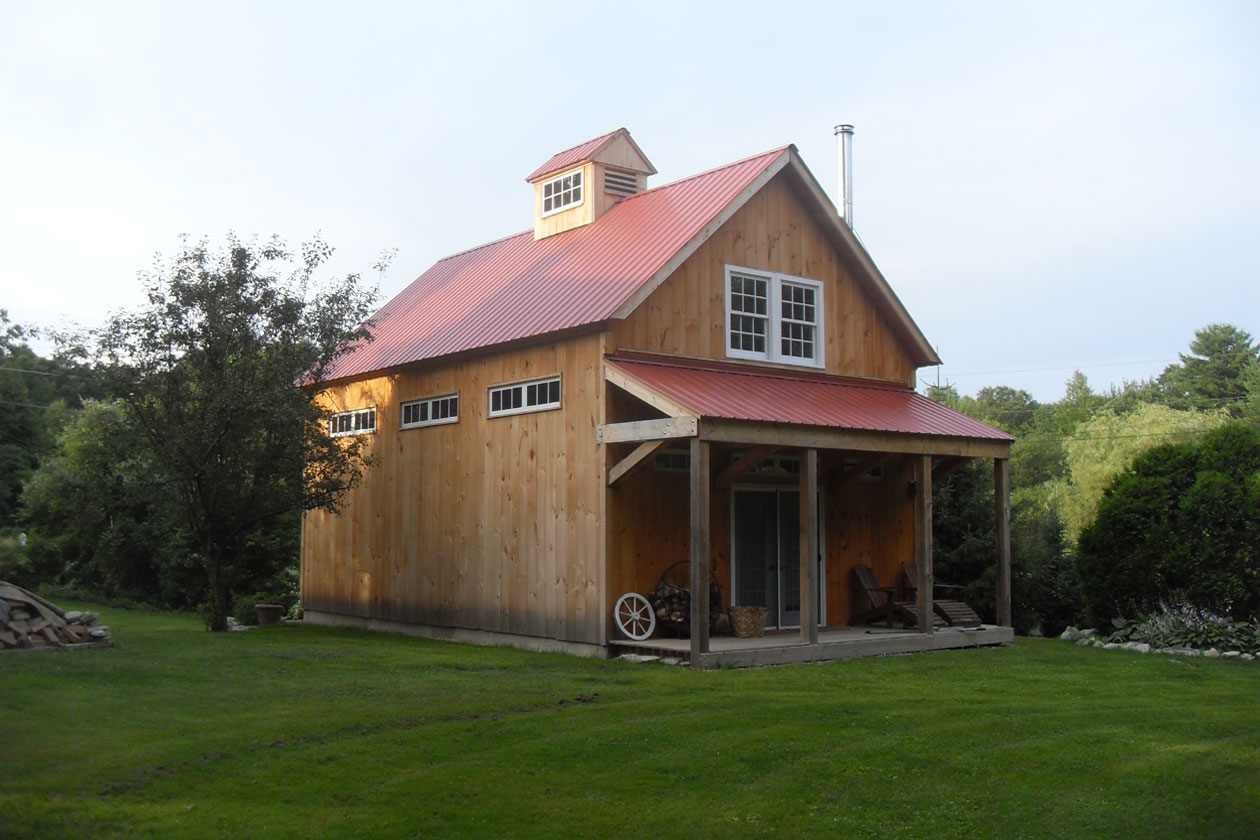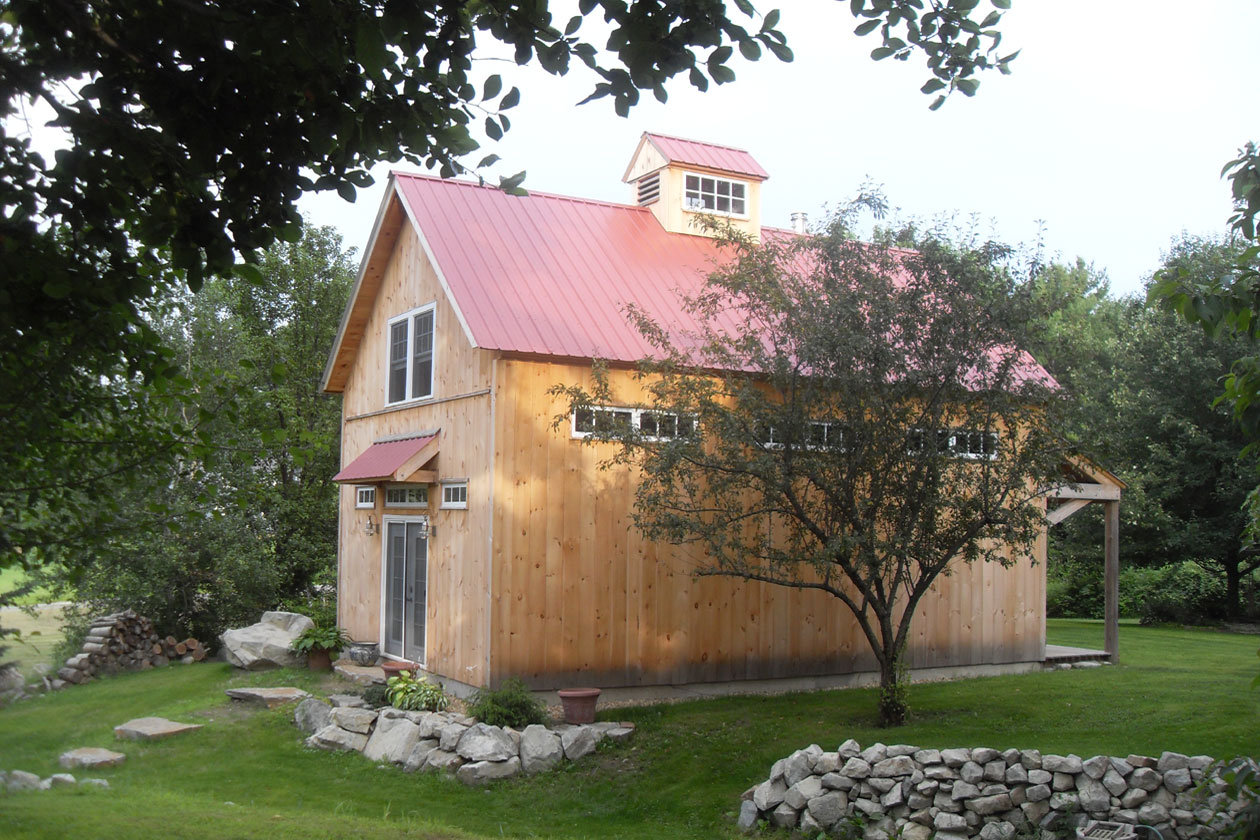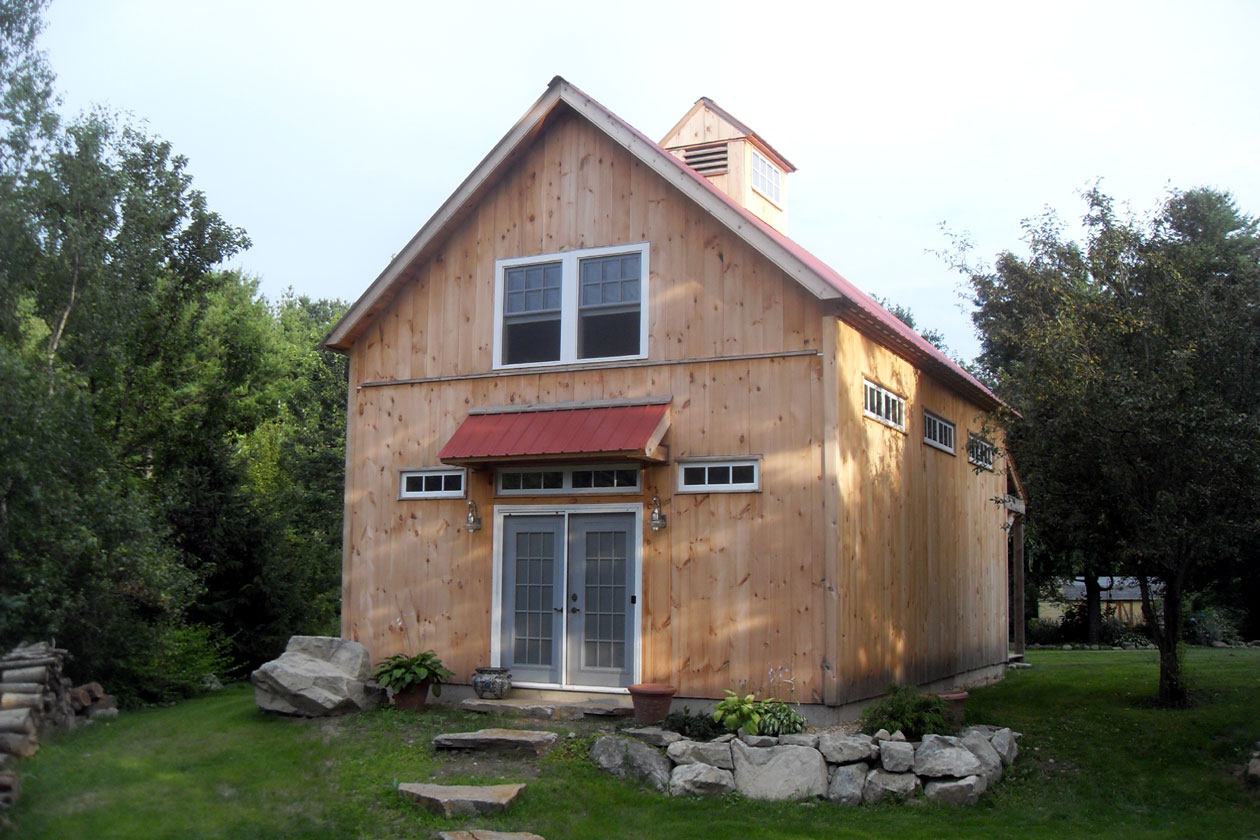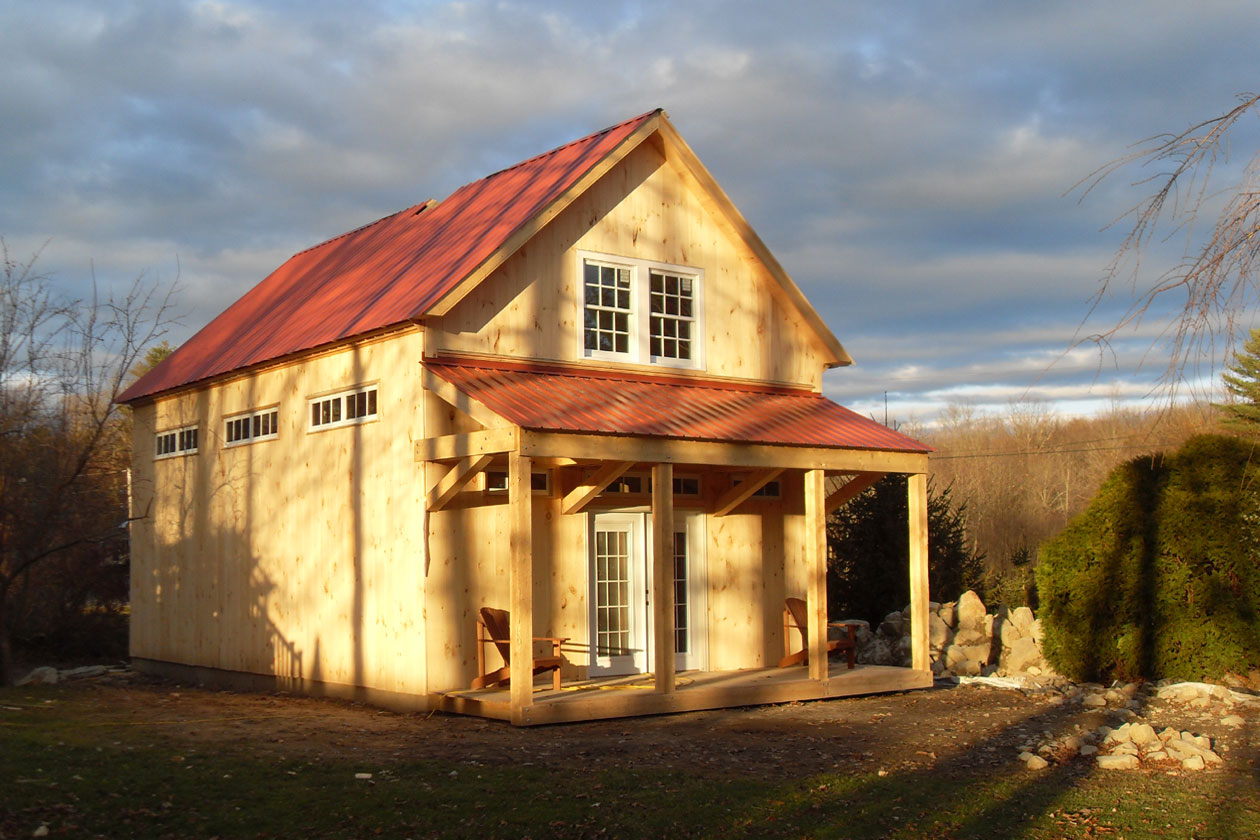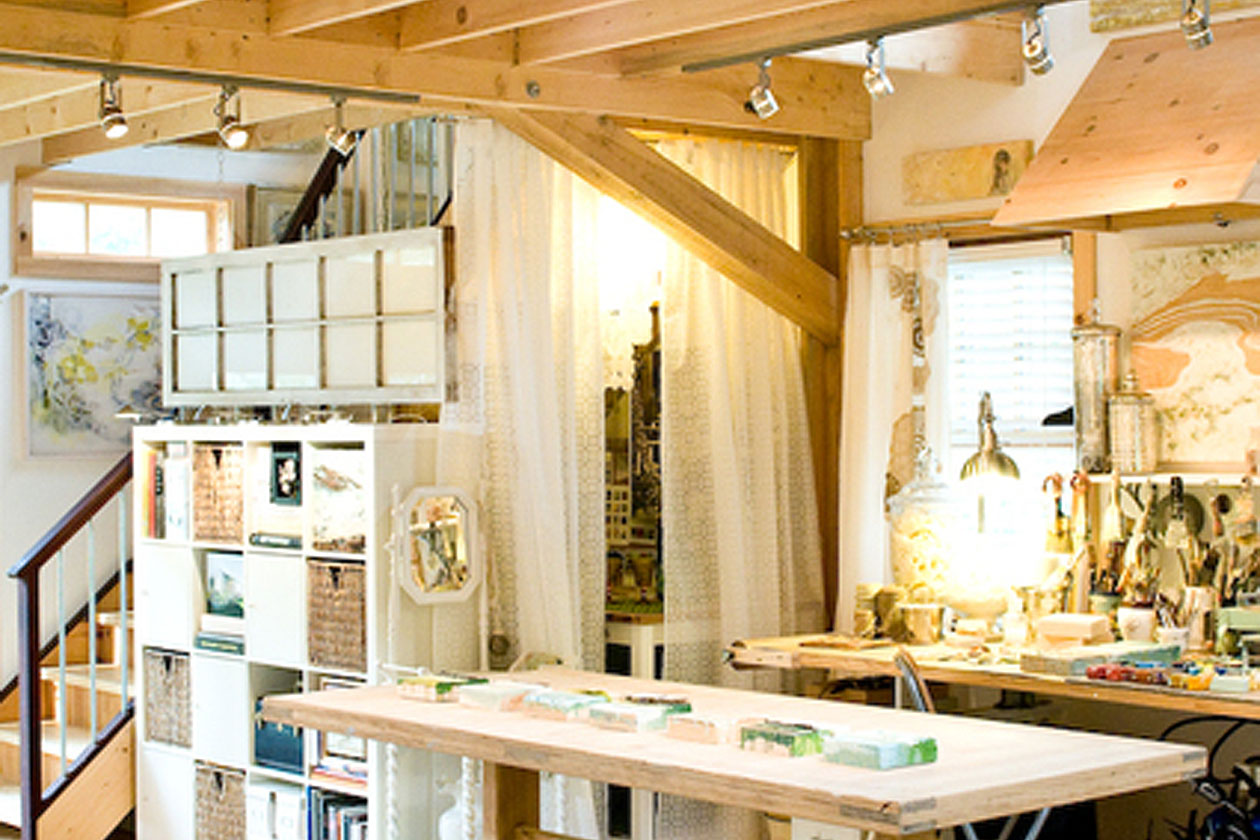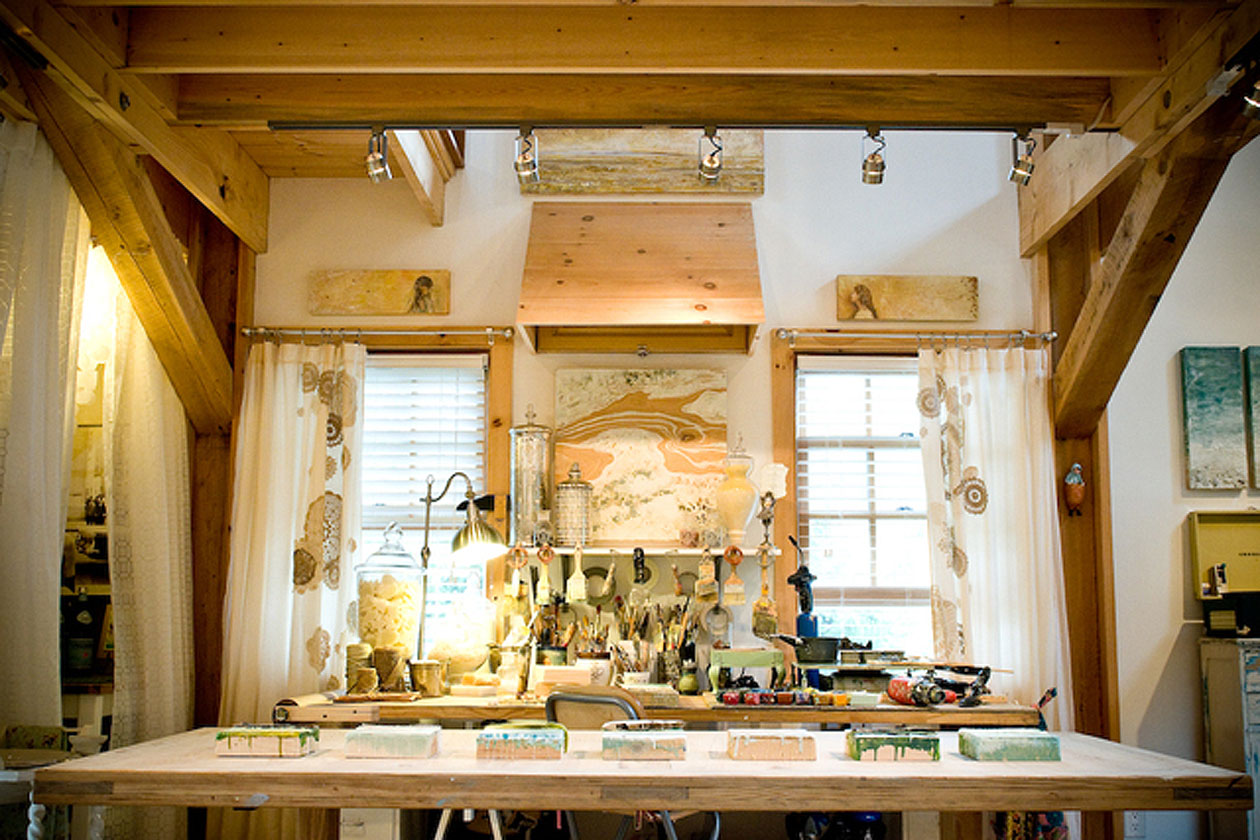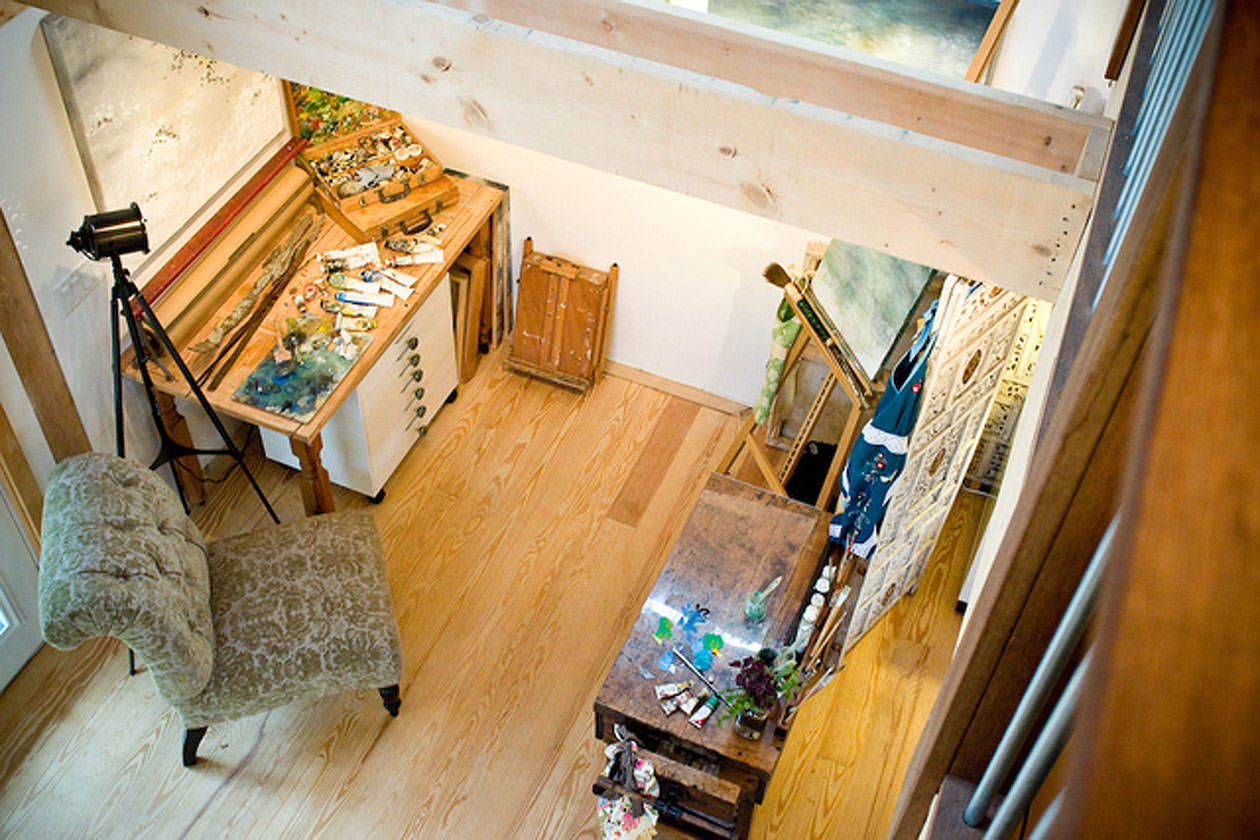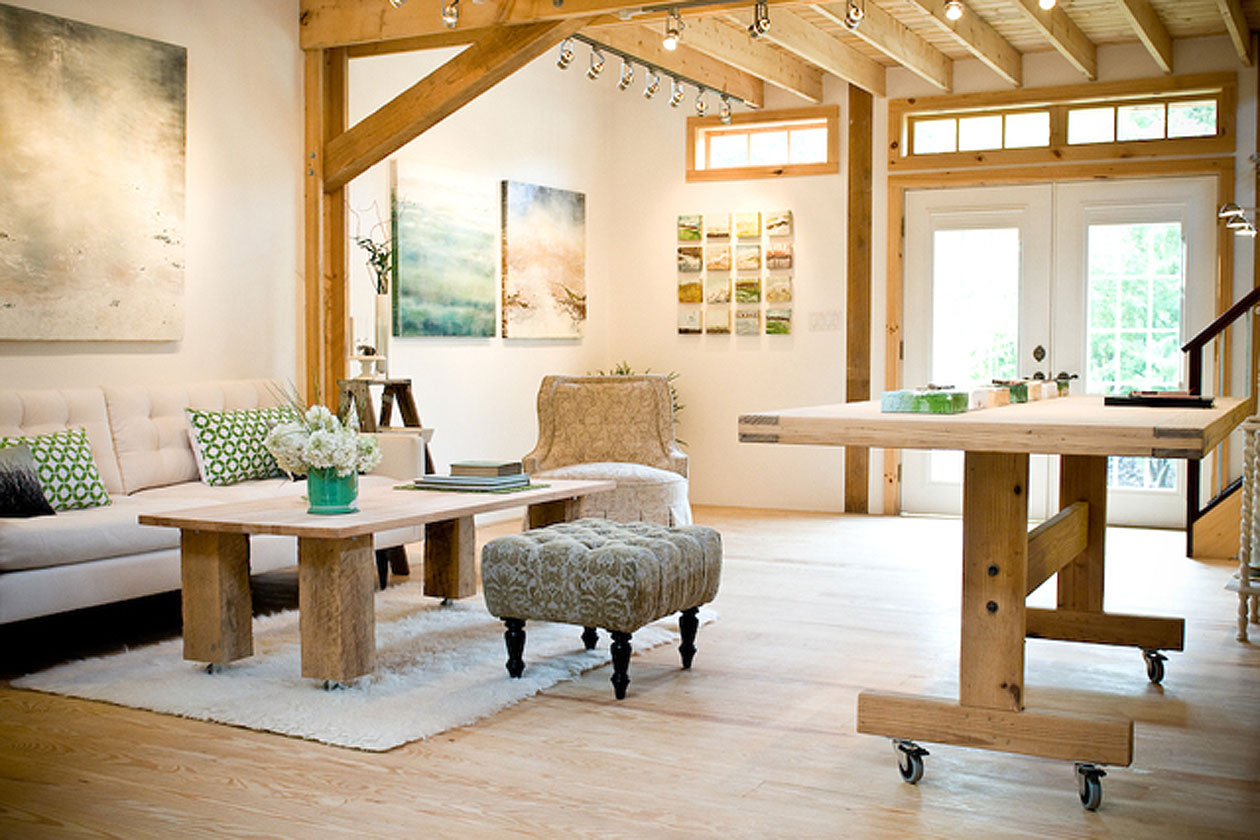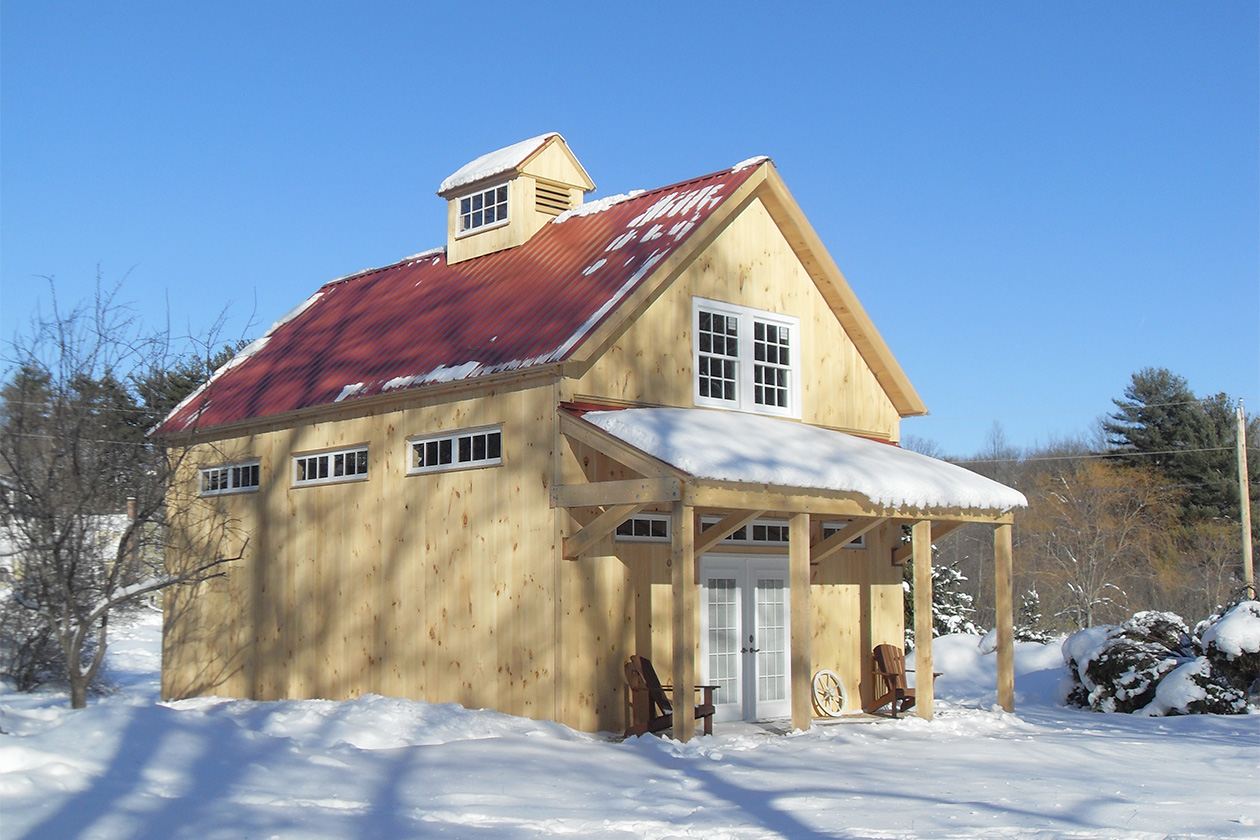 George,
Words can not begin to express the gratitude and appreciation I feel towards the amazing experience I had building my Geobarn. I never thought the dream of building my very own art studio would become a reality, let alone it be as beautiful as it is, until the day I met Mr. George Abetti. The entire process of working with George, from start to finish, was absolutely wonderful.
I fell in love with Geobarns immediately upon discovering the website but thought it was financially out of reach. I had priced out so many other options (garages, kits, even sheds) just to be continually disappointed. After speaking with George just a few times, I felt hopeful and optimistic and after meeting with him just once I couldn't have been more impressed and overjoyed.
Being an artist, I had a strict budget and very unique needs, to say the least! From day one, George worked with me on every detail customizing my barn to suit my personality and specific needs -all within my set budget! Well before construction began, he exceeded my expectations; creatively planning, brainstorming and continually communicating with me. He is a true exception to most contractors. He always gave his artistic input rather than just considering it "another job". Building this studio was for him, nearly as personal an endeavor as it was for me.
To my surprise and excitement, George offered me the option of being his full time crew during the building process. We worked together everyday, joined by my husband Rick on weekends (YES, George works on weekends!!) along with my Father and Brother as extended crew for the really heavy lifting. Unlike anyone I've ever met before, George was willing and happy to share his knowledge and expertise, always remaining a patient pleasure to work with.
In 17 days and right on schedule my studio was complete. Never once did George's ambition and passion for this project wane. He is the ultimate "exception to the rule".
The entire experience makes me extremely emotional. I'm so proud of everything my beautiful little Geobarn represents: art, passion, inspiration, diligence and the inevitability of more to come. I'm amazed at my own capabilities, never-mind the integrity, endurance and undeniable talent of Mr. George Abetti, my amazing builder, teacher and now, very close friend, who I could obviously not have accomplished this dream without.
Thank you George!!
Robin Luciano Beaty