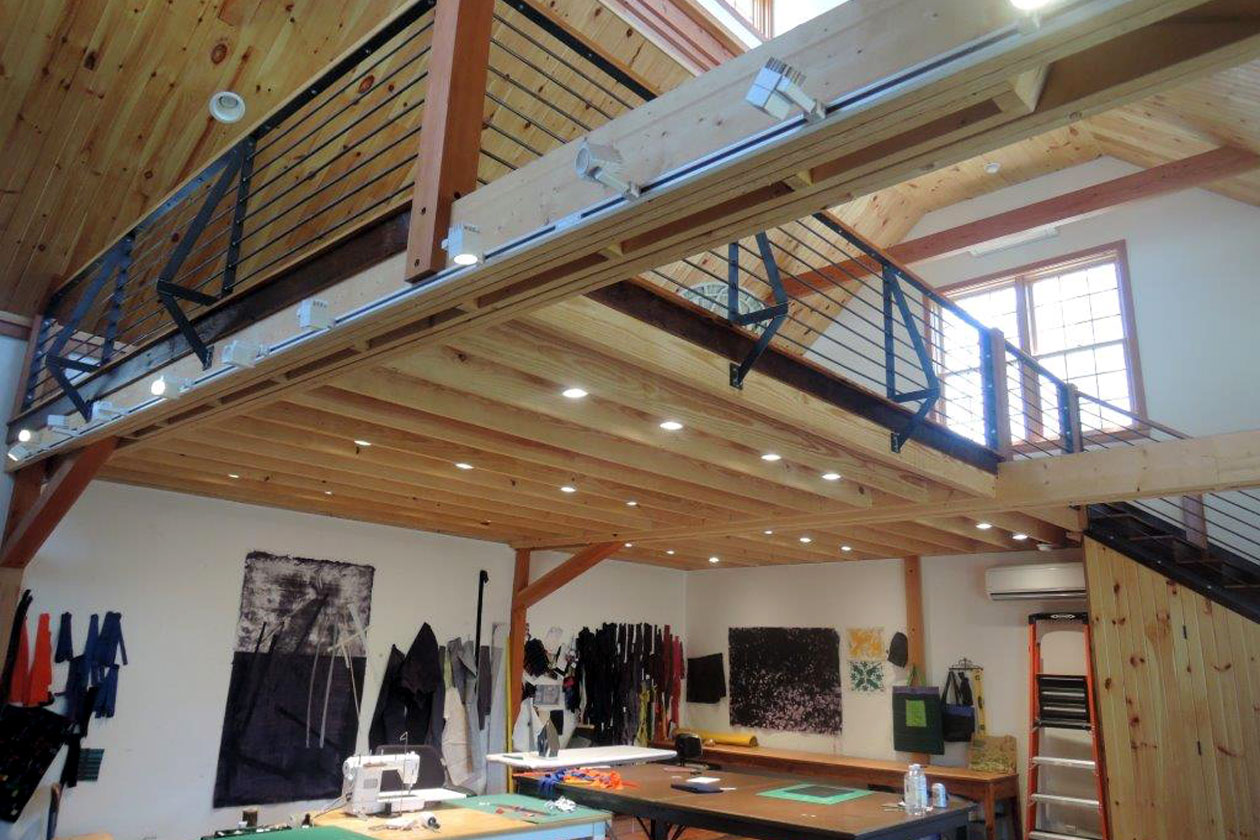 Quilting Barn
An Art Studio for Creating Fine Textile Arts
This small barn is a loft-style workspace for a fabric artist, flooded with natural light.
Our client, a fabric artist, desired a dedicated space for her work. Working with a tiny footprint, keeping existing trees on all sides, the barn had to contain all the essential elements of a quilting studio: cutting and shaping tables, pinup space for work and display, and storage and non-quilt work areas.
As with most visual art studios, the primary conflict is the desire for uninterrupted wall space, with an equally important need for holes in those walls to admit light. The elegant solution is a huge window-wall surrounding the entry, which may be closed when not in use by an equally huge set of barn doors.
Windows at the upper level gables and a large glazed cupola contribute balanced light from overhead, and a loft level pulls back to allow the light to permeate the lower working level of the studio. In daytime, the relatively dark stain and windows make the exterior a neat and modern package, and conceal the bright and active spaces within, while the window-wall entry and cupola become like a lantern at night, showing the activity within.
Learn more about Judy Kirpich