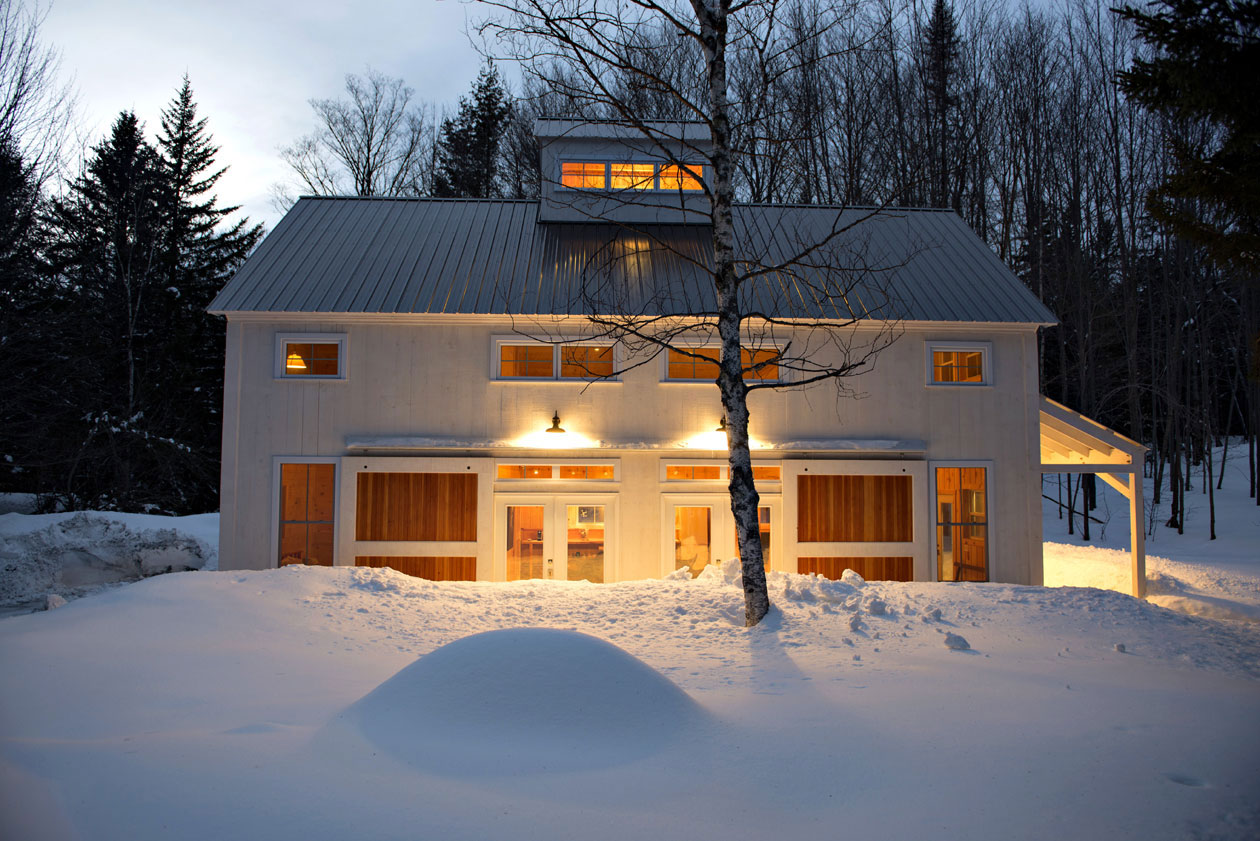 Rustic Ski Chalet
A Vermont Guest House for All Seasons
The owners of an historic farmhouse high atop a mountain near Vermont's premier ski areas asked Geobarns to help them conceive and build a guesthouse, to accommodate family and visitors to the property in all seasons.
This professional couple was fortunate to find an historic home in a gorgeous alpine meadow near their favorite ski area. The home had everything except the space they needed to invite friends and extended family to create memories with them, so they added all the guestrooms and entertaining spaces they'd need in an adjacent barn.
This 24 x 40′ barn conceals a spectacular variety of spaces in a quiet traditional barn volume. With small but beautifully executed kitchen and bath, the main floor is mostly open for family gatherings and meals, but barn doors may be opened to reveal office and exercise spaces. Above, a loft level with two cozy bedrooms open onto a mezzanine play space, for kids of all ages, with views down into the family area.
A stair and Lexan™ floor have been installed in the upper cupola, so that children and guests may use the "nest" for reading and views while hovering over the guests below. This is not for the faint of heart.
The building was conceived as the sort of barn form that could be associated with a farmstead in the local vernacular, with large sliding doors allowing openness to the meadow in fair weather. Though rustic in most finishes, the refined touch of light fixtures, tile and art make this a rich spatial experience. Built atop a mountain, in winter, this was one of Geobarns' most difficult builds.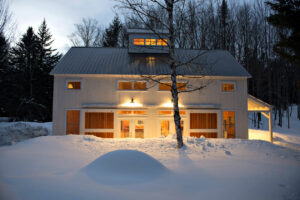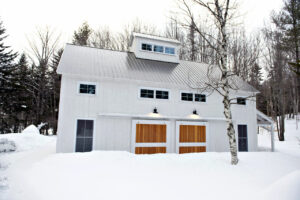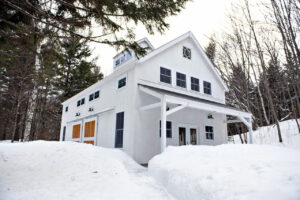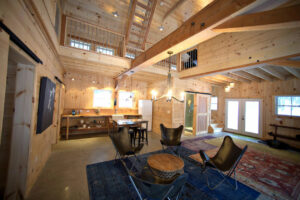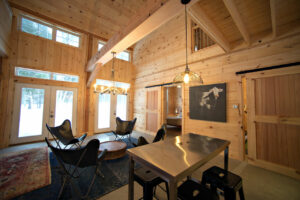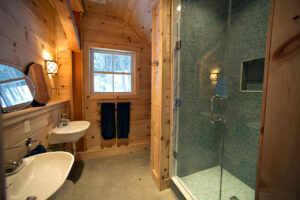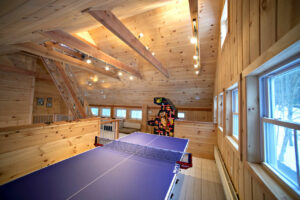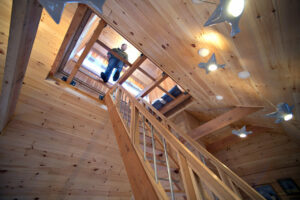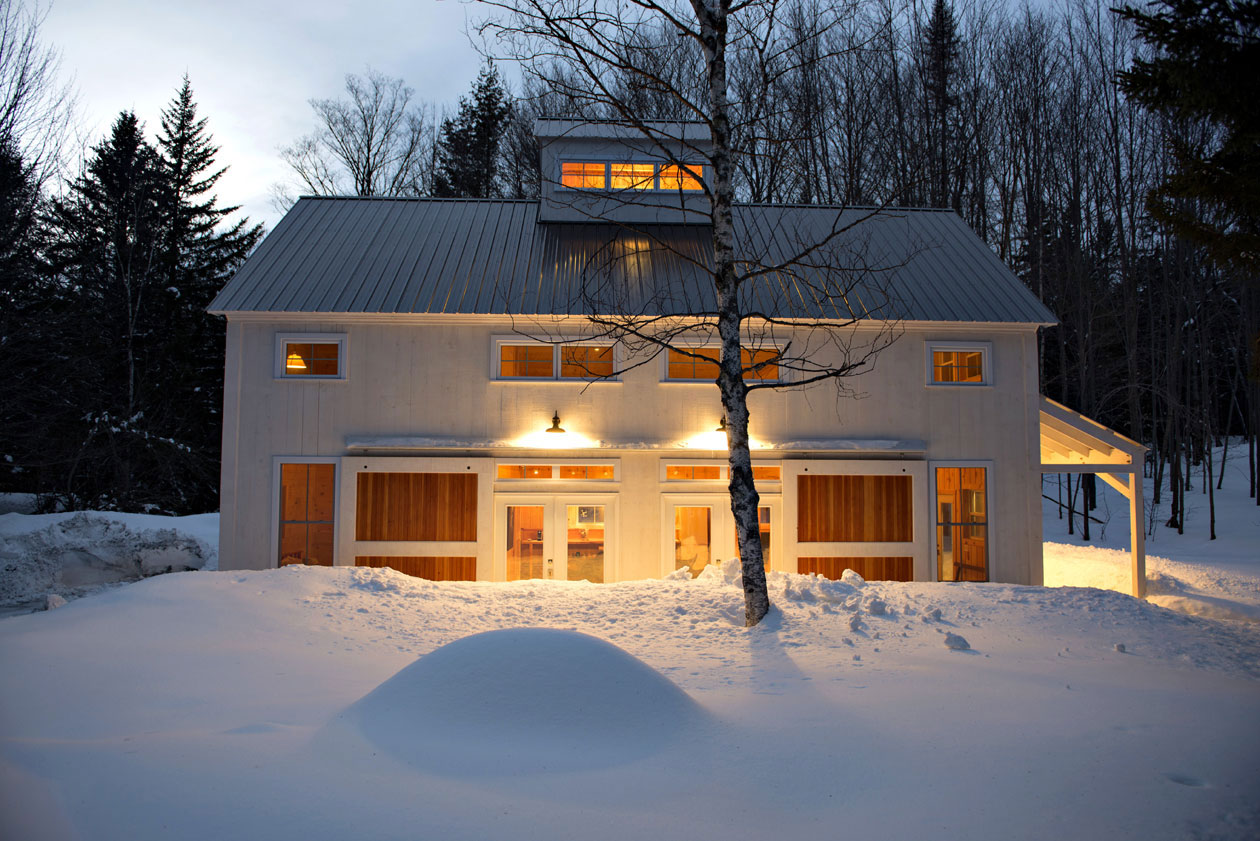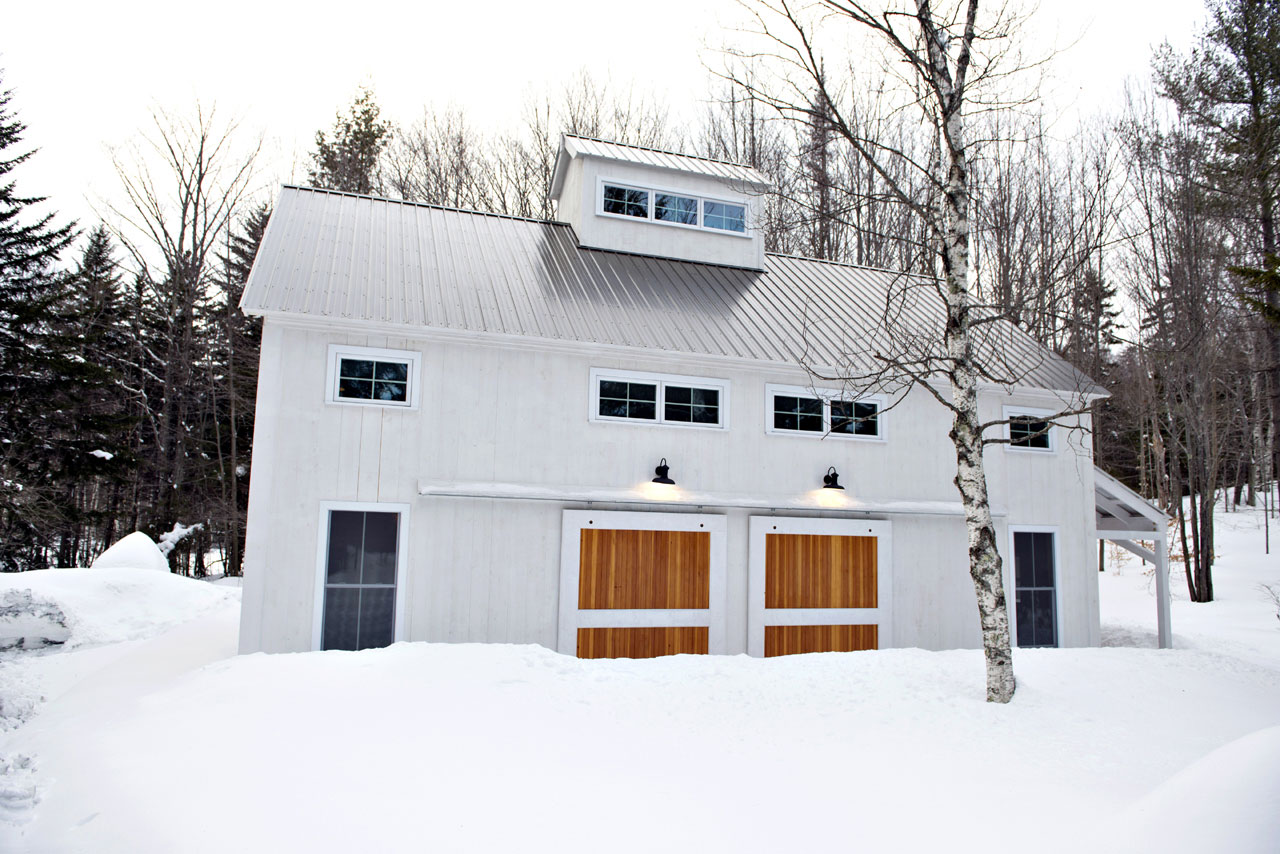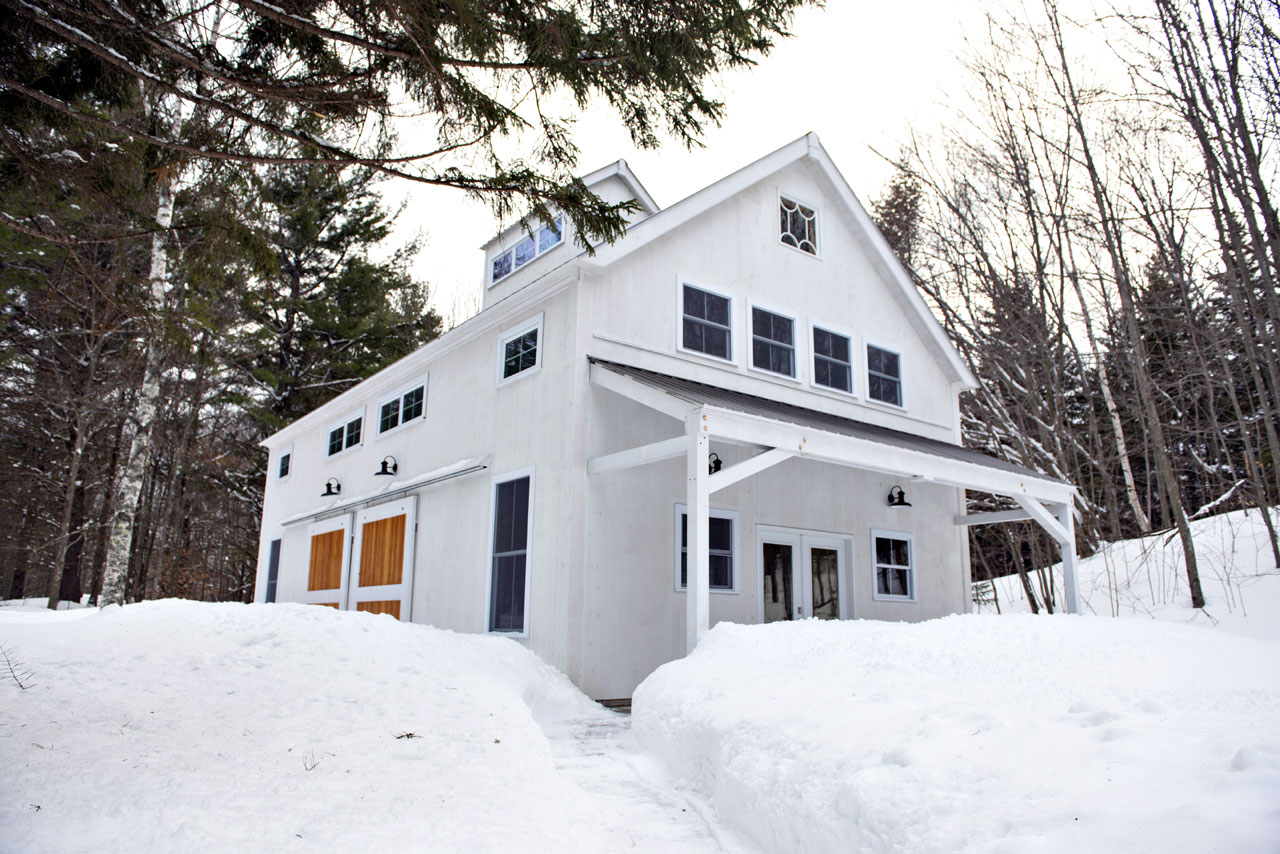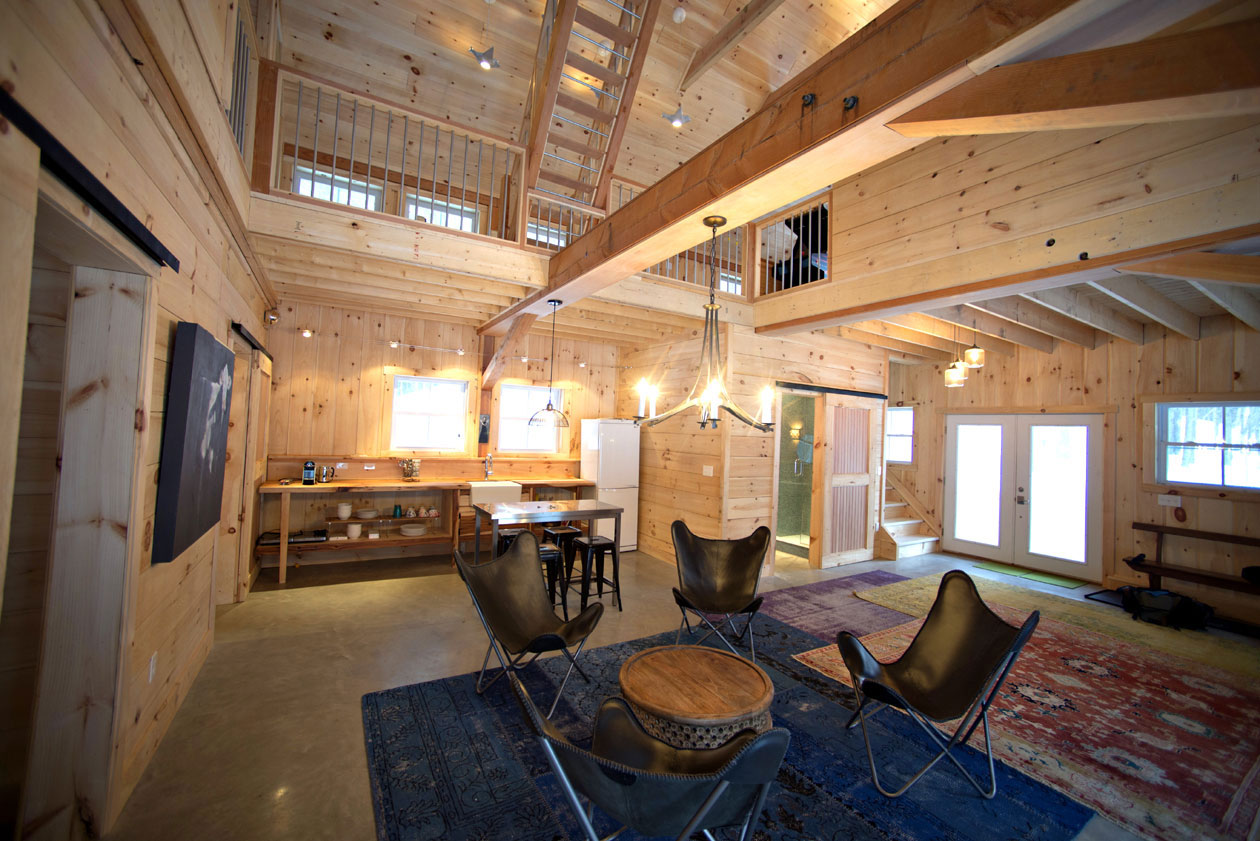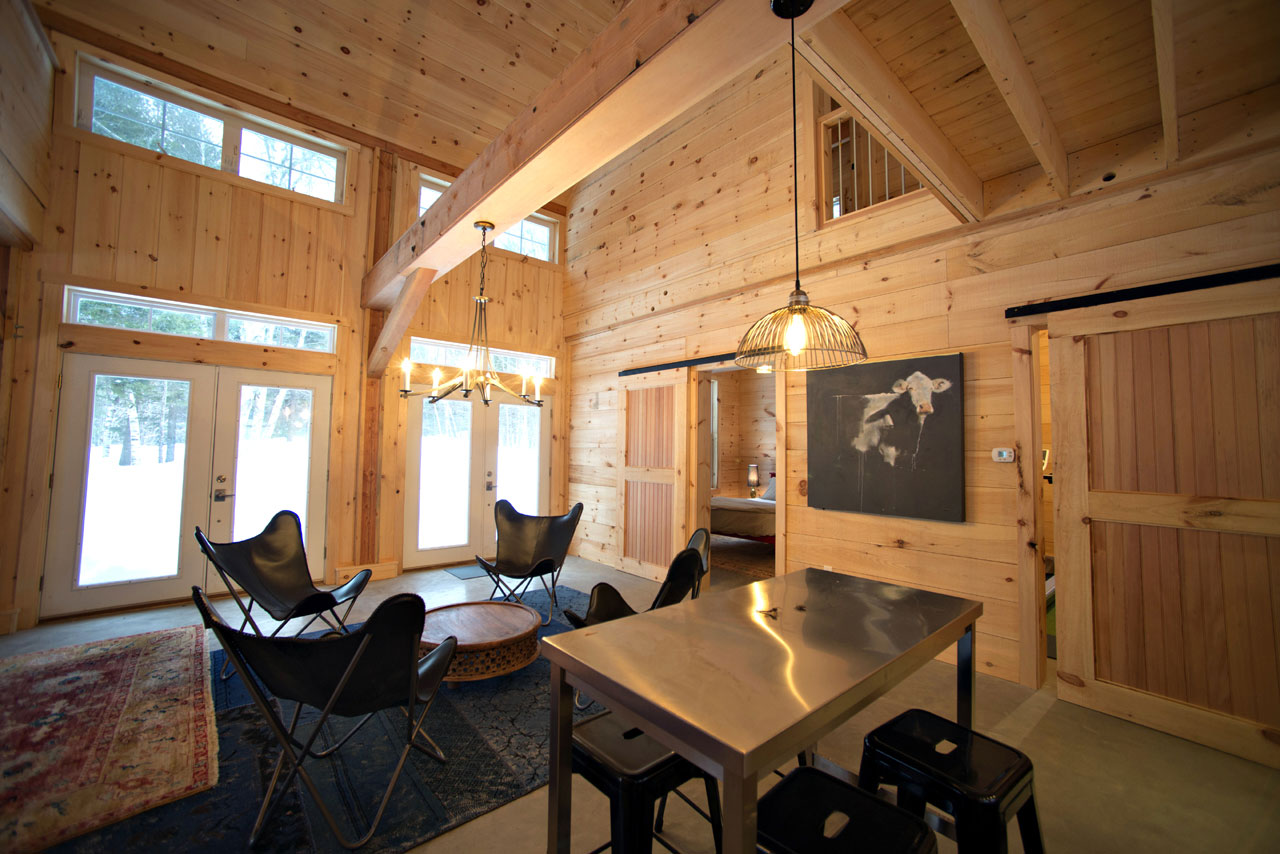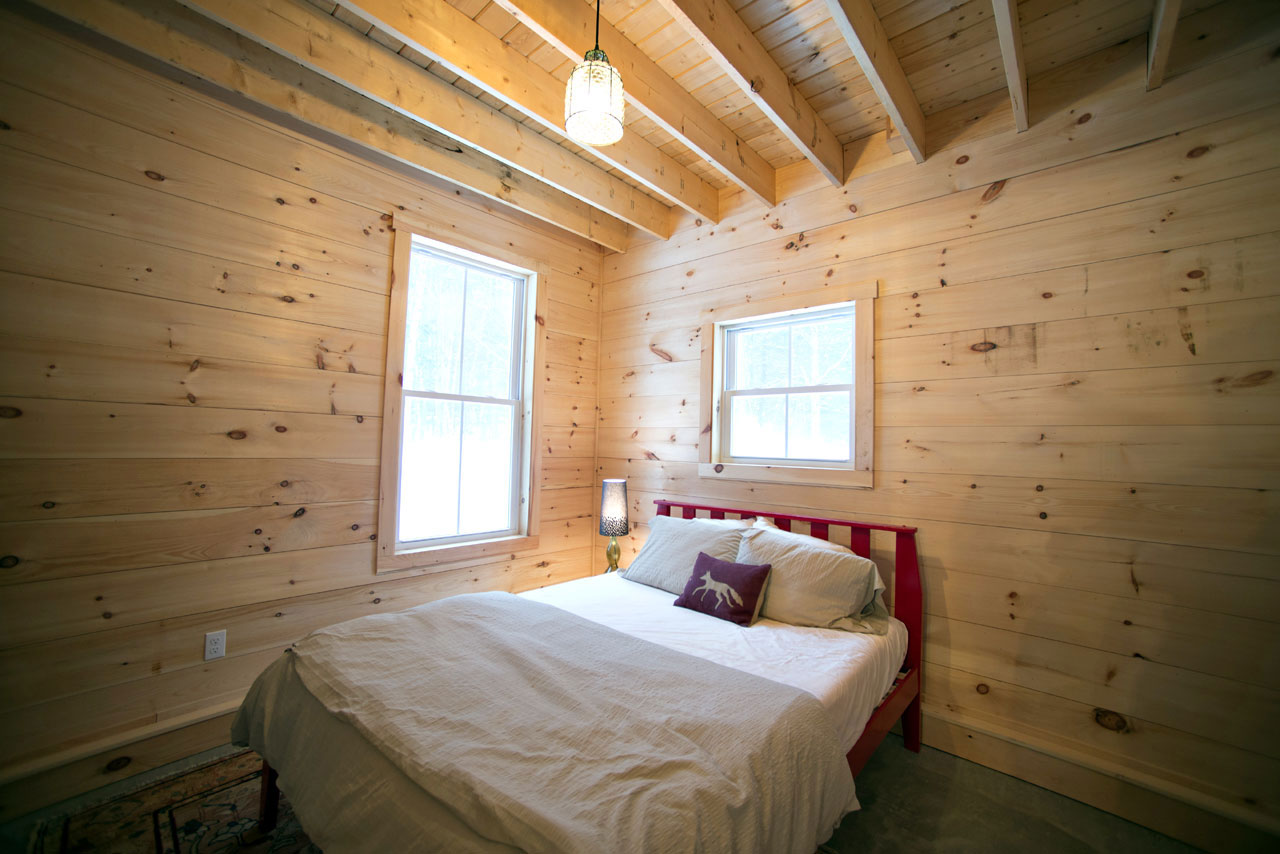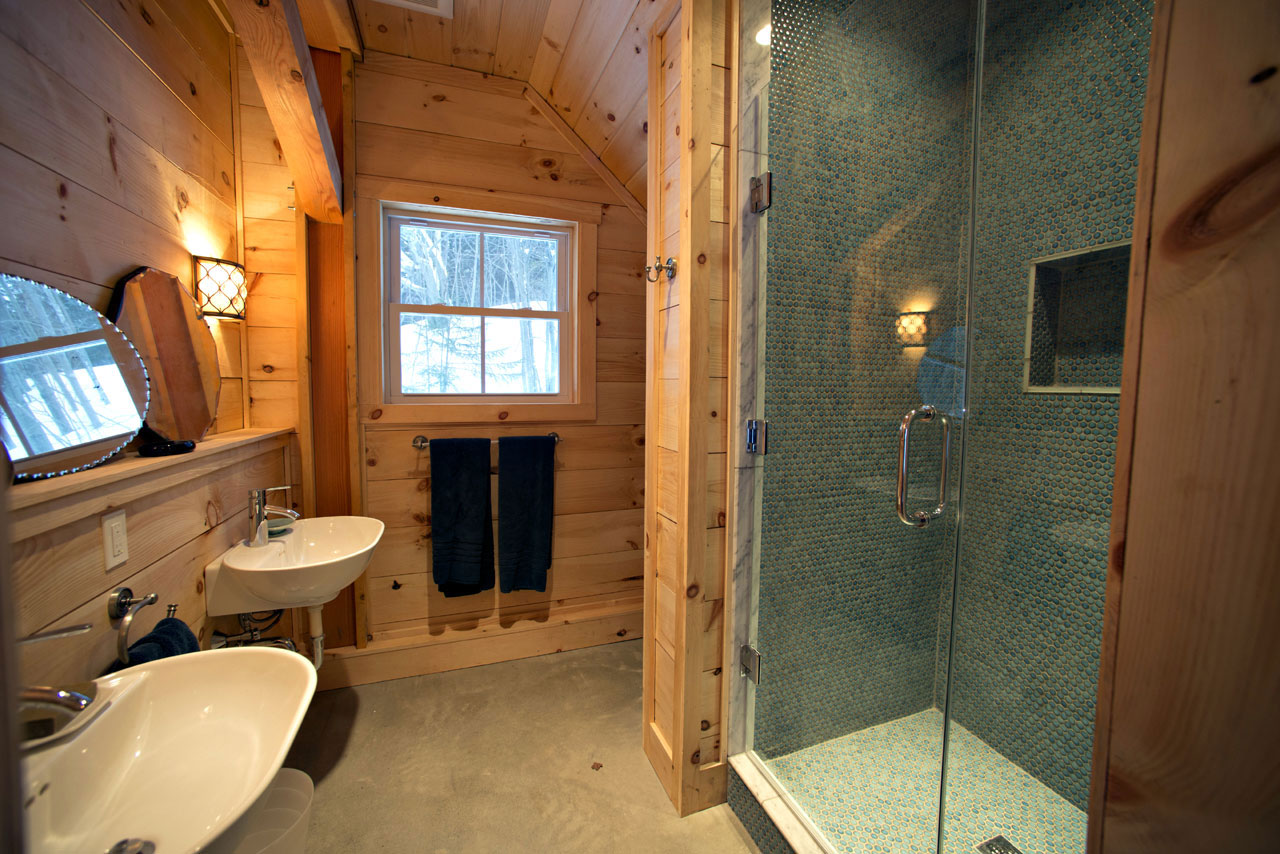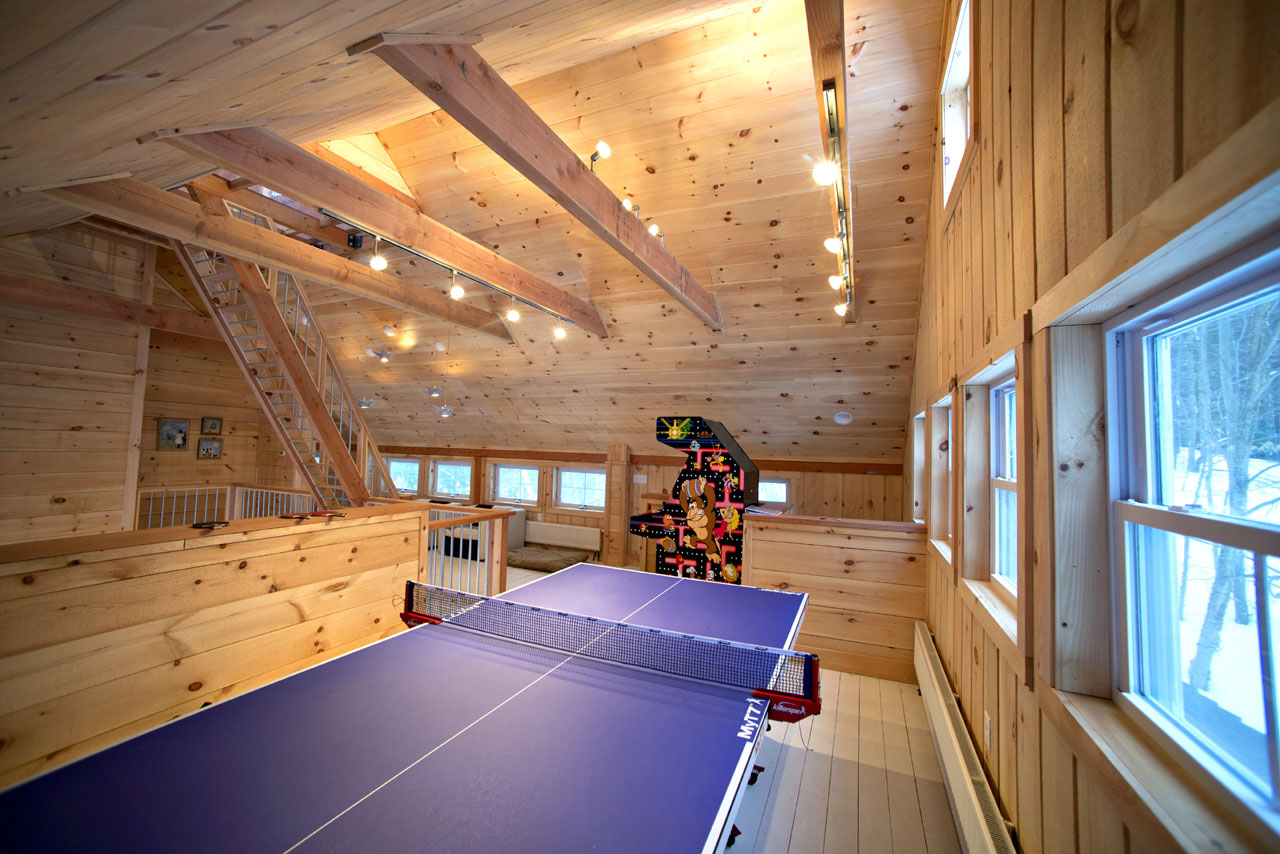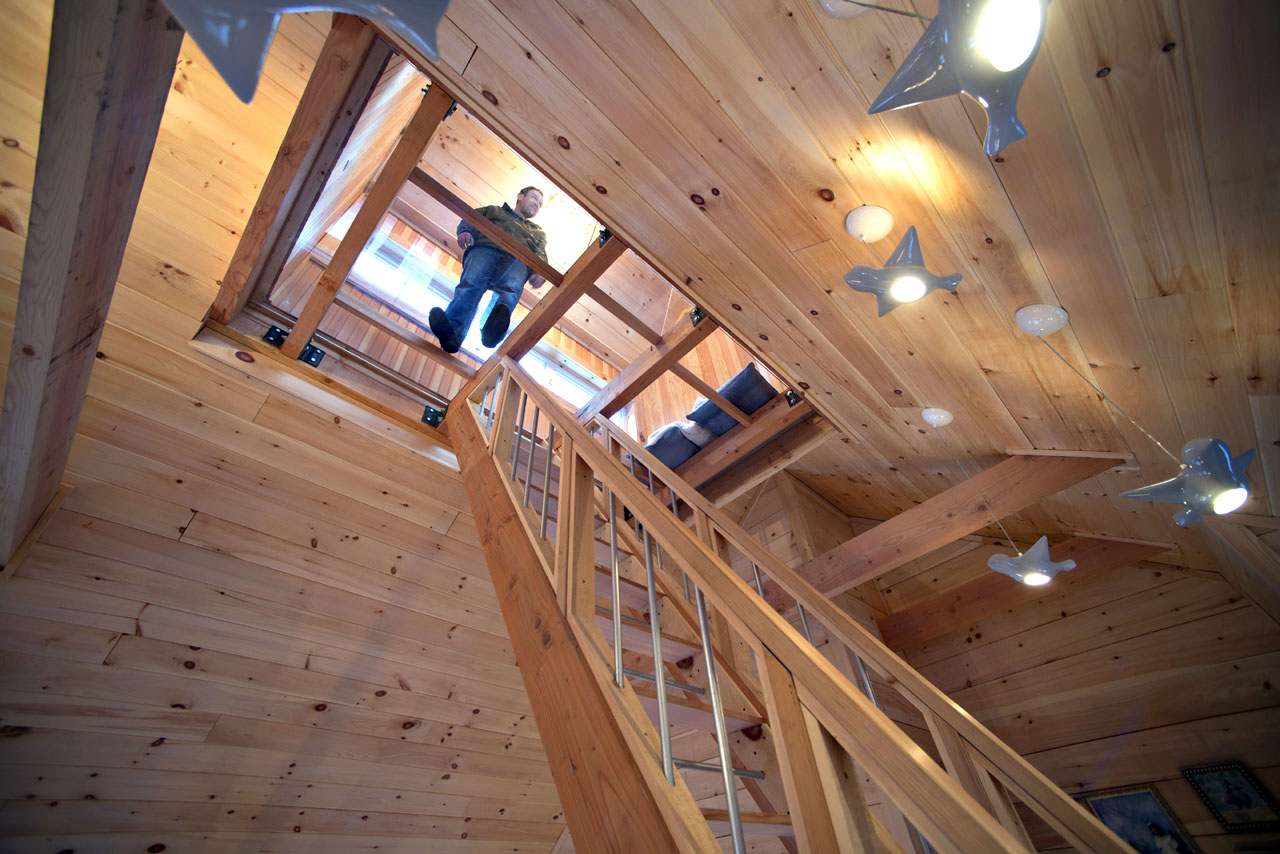 My husband and I didn't intend to build our barn, located on top of a hill in Vermont next to our small getaway farmhouse. At least not right away — we had met with George, thought he and the GeoBarns approach were terrific, gotten very excited… and then tried to file the whole thing away on the back burner as a project to pursue sometime down the road.
But when Hurricane Irene arrived, sweeping away dozens of houses in our town and leaving even those residents who'd been lucky to keep their homes reeling and economically devastated, we decided we didn't want to wait any longer –we wanted to further invest in Vermont and reaffirm, right there and then, our love for the area and our faith in its rebirth. So we plunged in.
And now? The barn is gorgeous–soaring interiors, cool sliding doors, a glassed-in cupola. It's built like an armored truck–we barely need to heat or cool it, and it stays cozy and comfortable. It accommodates dogs, kids, snow boots, ping pong paddles, and a happy group of grownups with a bottle or two of wine. The barn is everything we hoped for and more, and, perhaps especially remarkable, when we reflect on our experience working with GeoBarns, thinking about the process that brought the building to be is part of our pleasure in enjoying the space.
Best wishes,
Jen and Paul