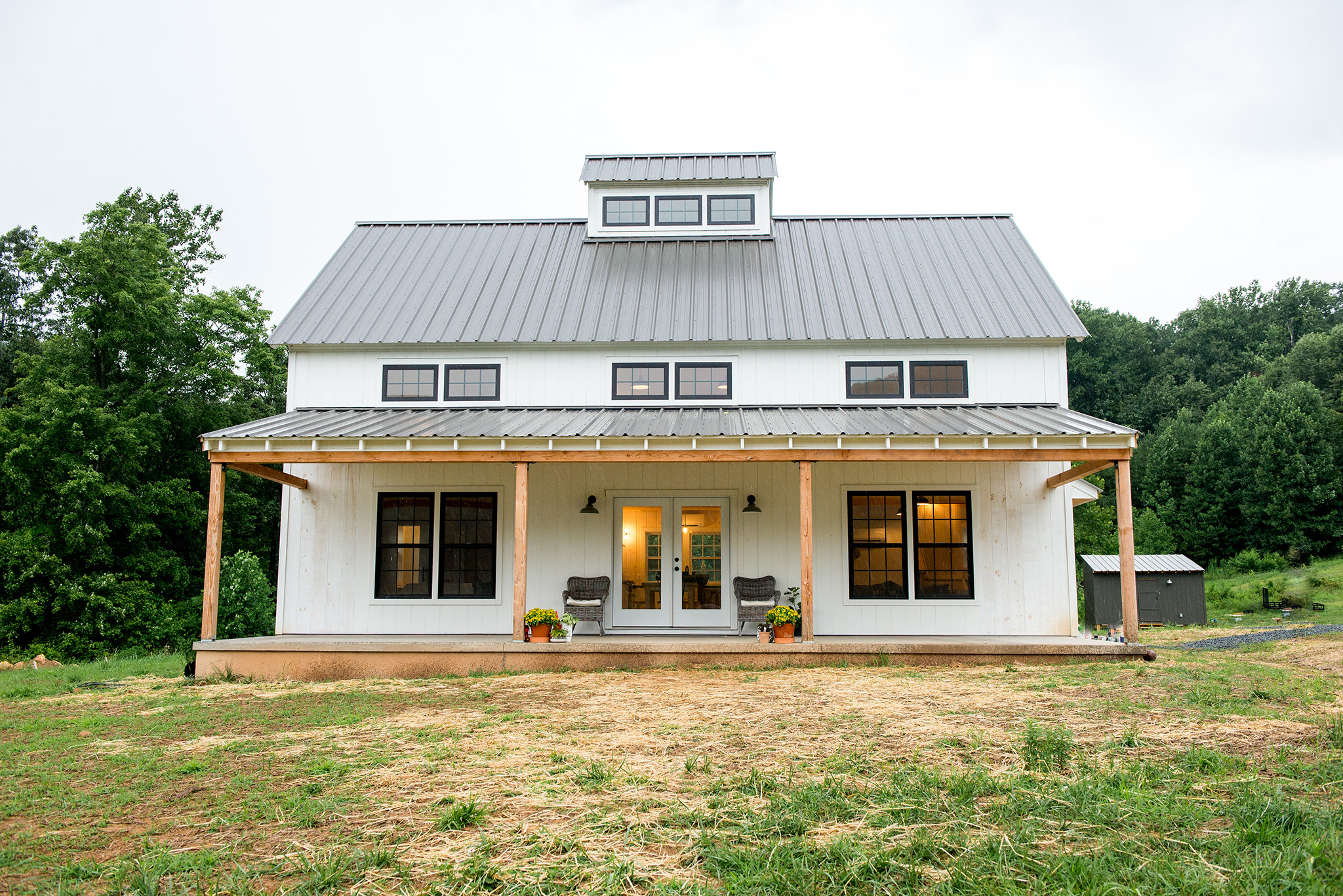 Shenandoah Modern Farmhouse
A modern family farmhouse on the edge of the Shenandoah National Park
This home for a family with four growing teenagers started with designing a Geobarn that would both fit them inside and onto their gorgeous land on the edge of Shenandoah National Park. The gray roof and window frames give this white Geobarn farmhouse a crisp, modern look on a timeless setting in a pastoral field. The large front porch makes space for outdoor living and entertainment, while enjoying spectacular views across the valley of the multiple mountain ridges. The interior is washed in a light stain that, along with the large windows, fills the space with warm, natural light… bringing the outside indoors from every direction.
This four bedroom, 2.5 bath house includes a downstairs master bedroom and three bedrooms upstairs on either side of a lofted common area… and has become their home after years of longing and loss, only made possible by a series of connections and grace and the love they have extended to others coming full circle to bless them in return. Once again, a Geobarns project becomes more than a simple building; it is a work of love among friends.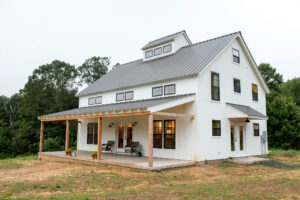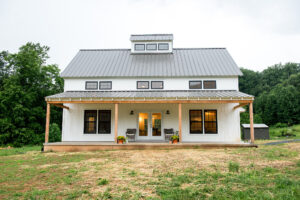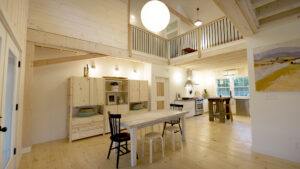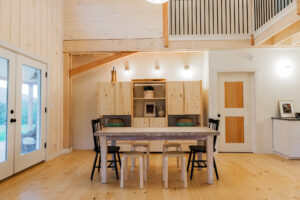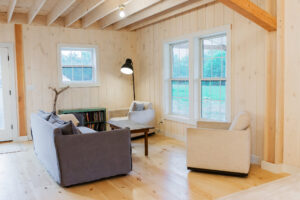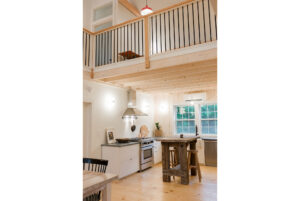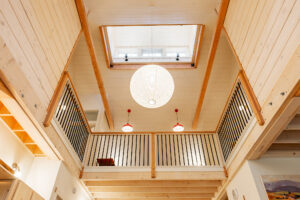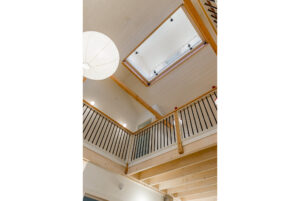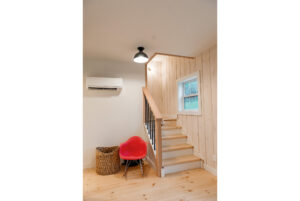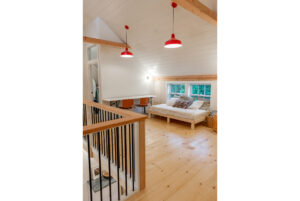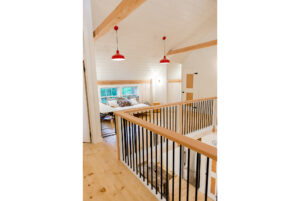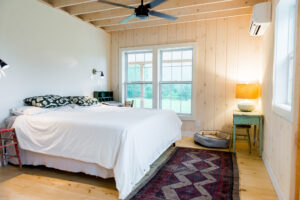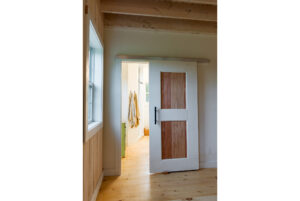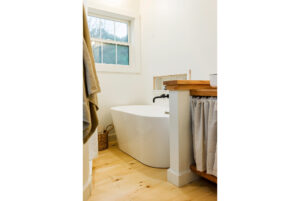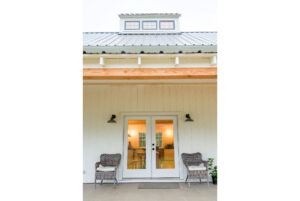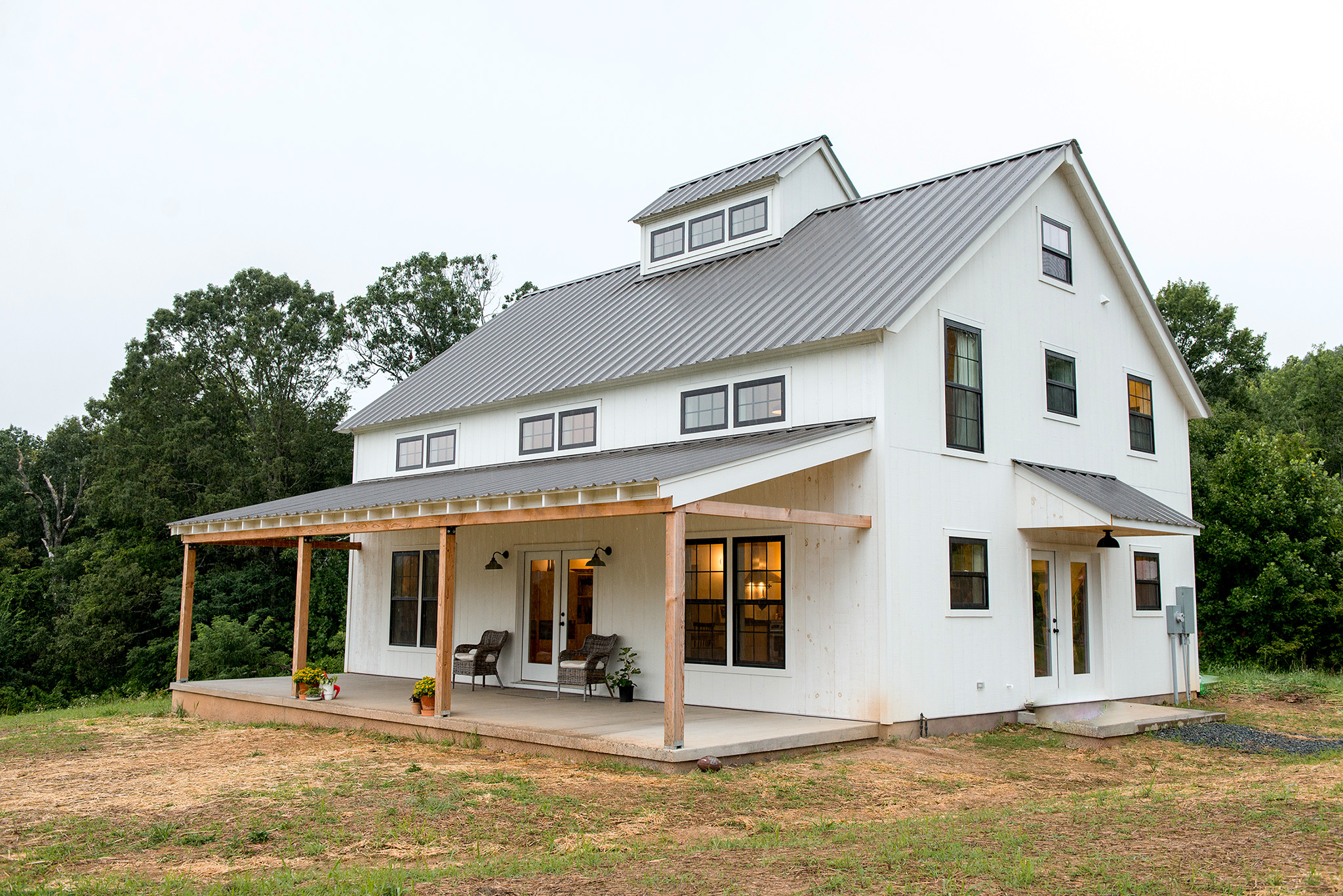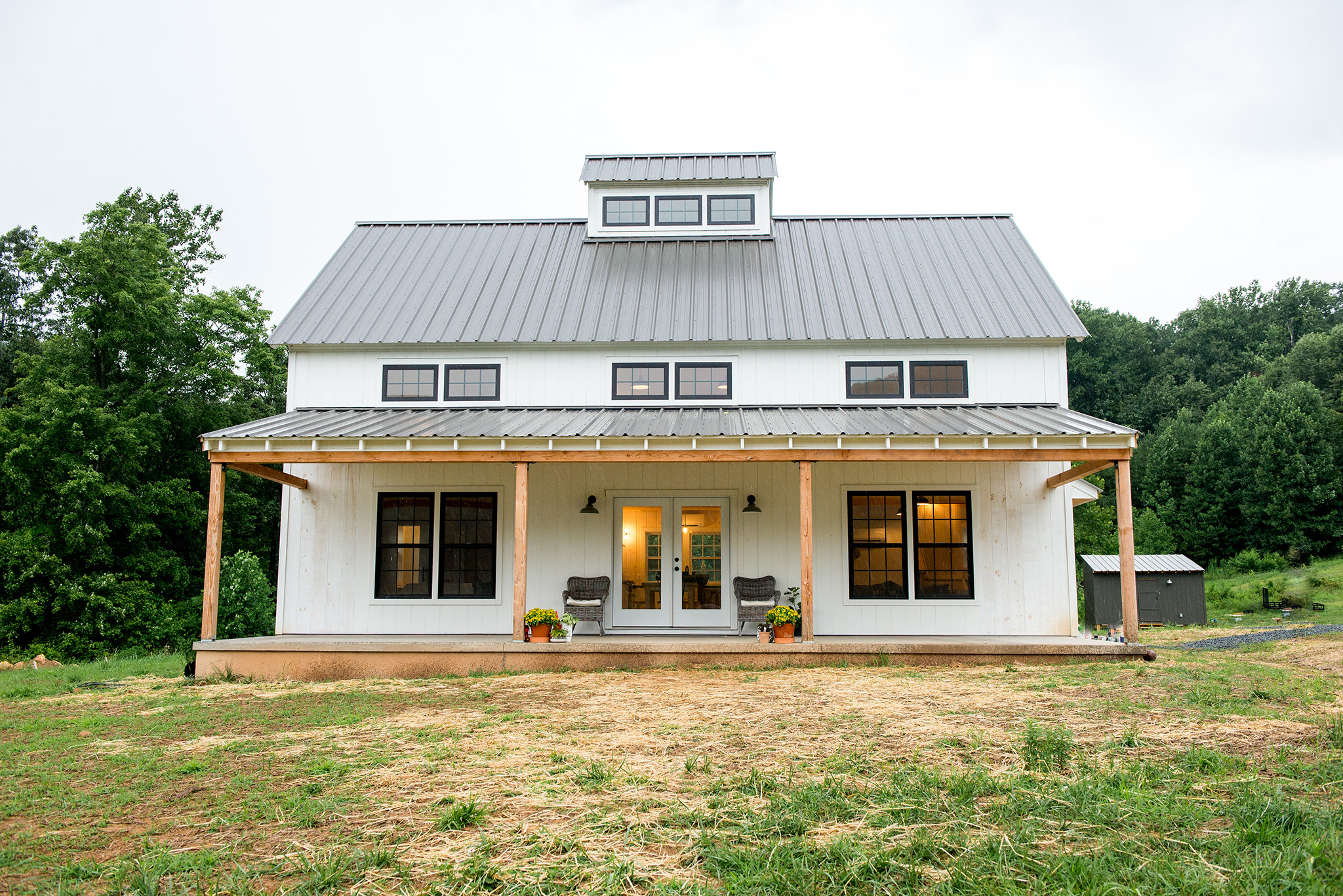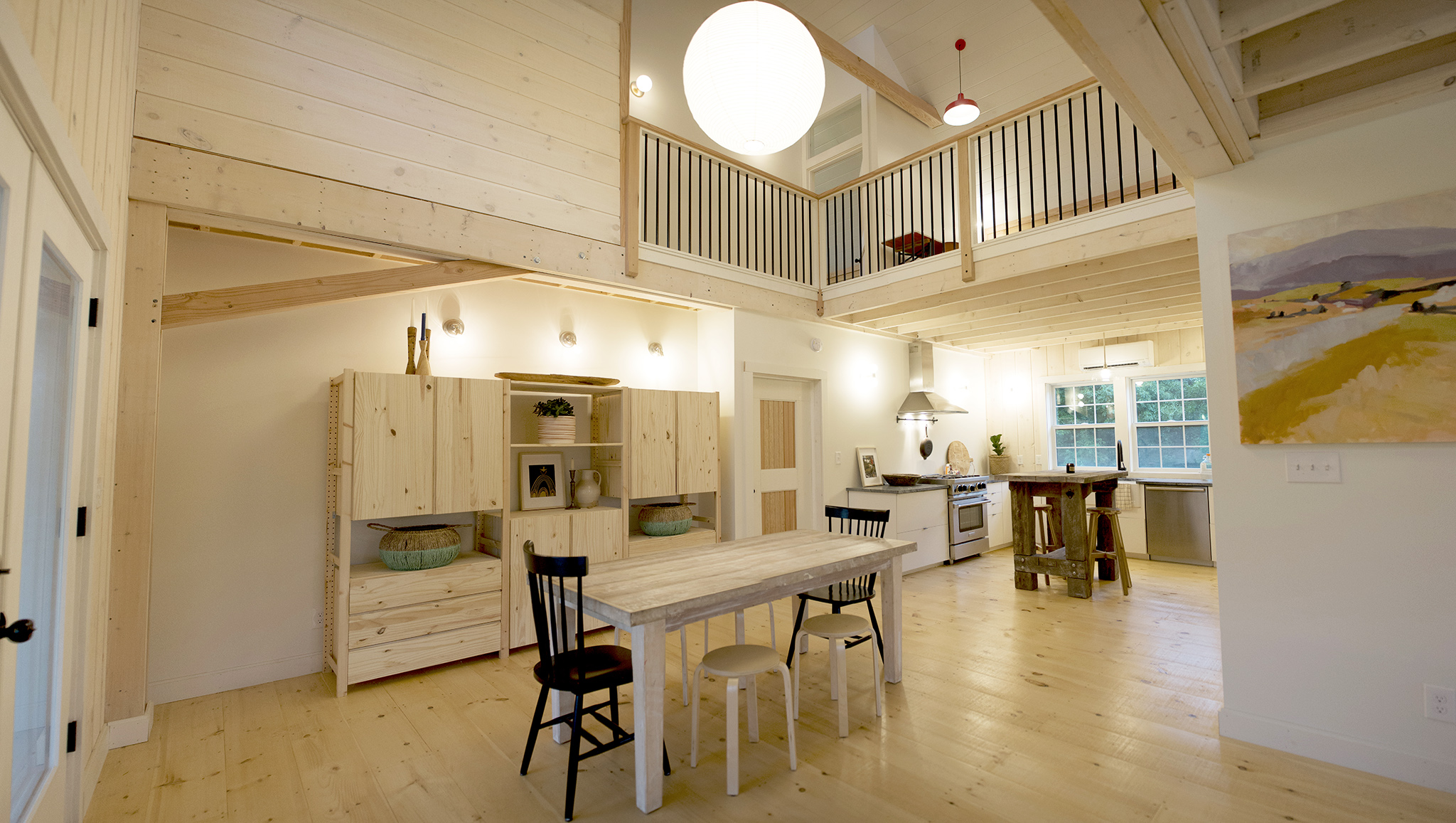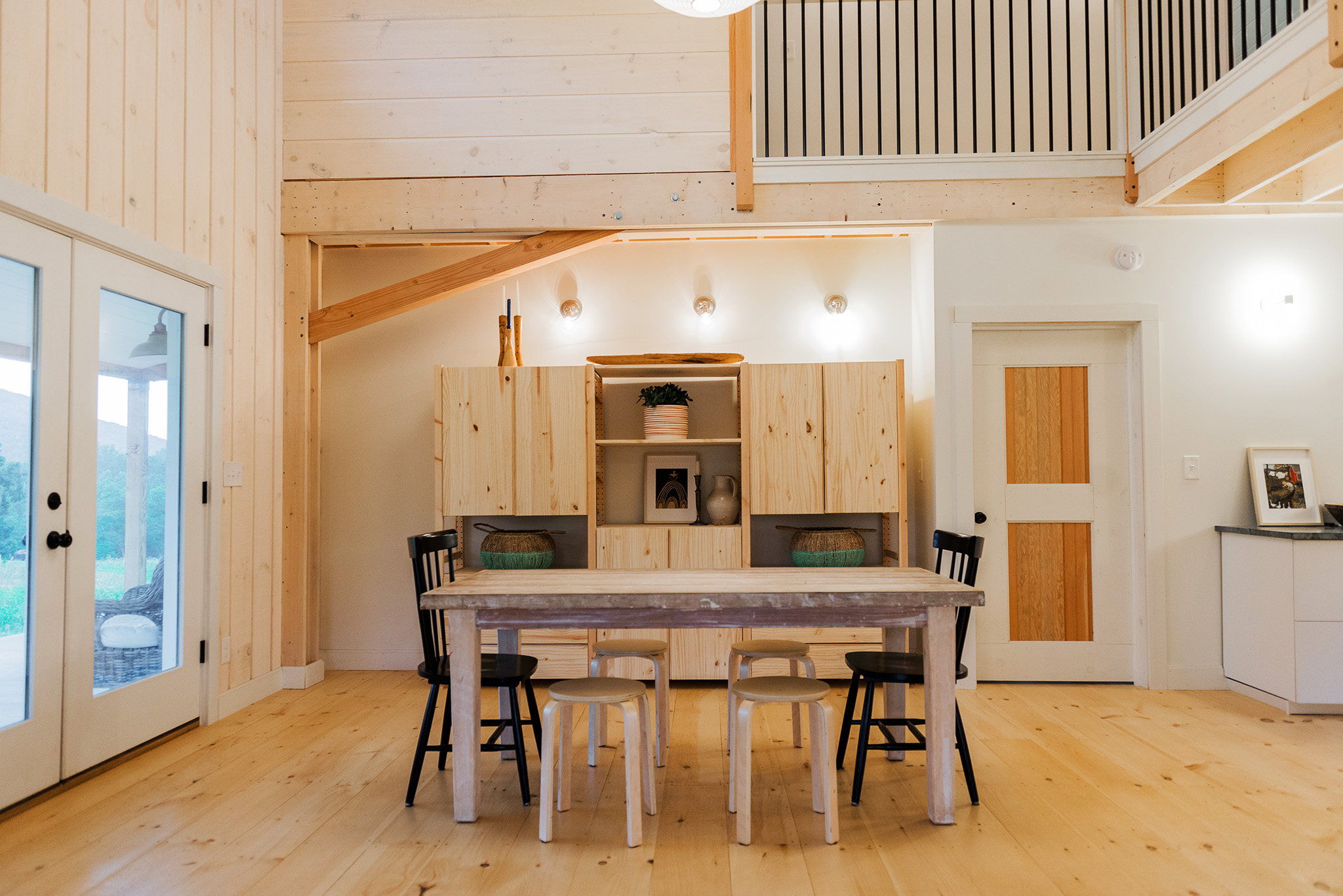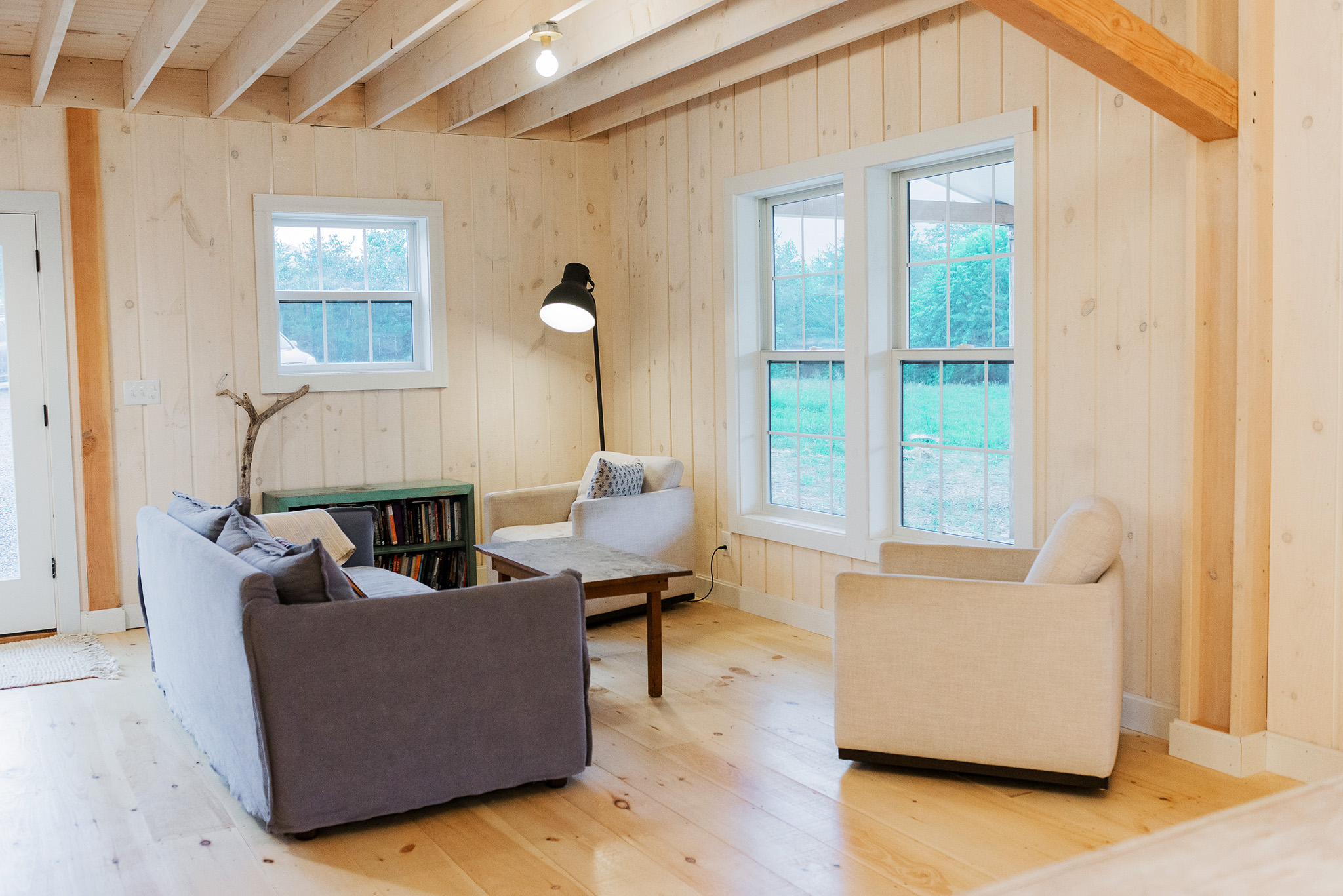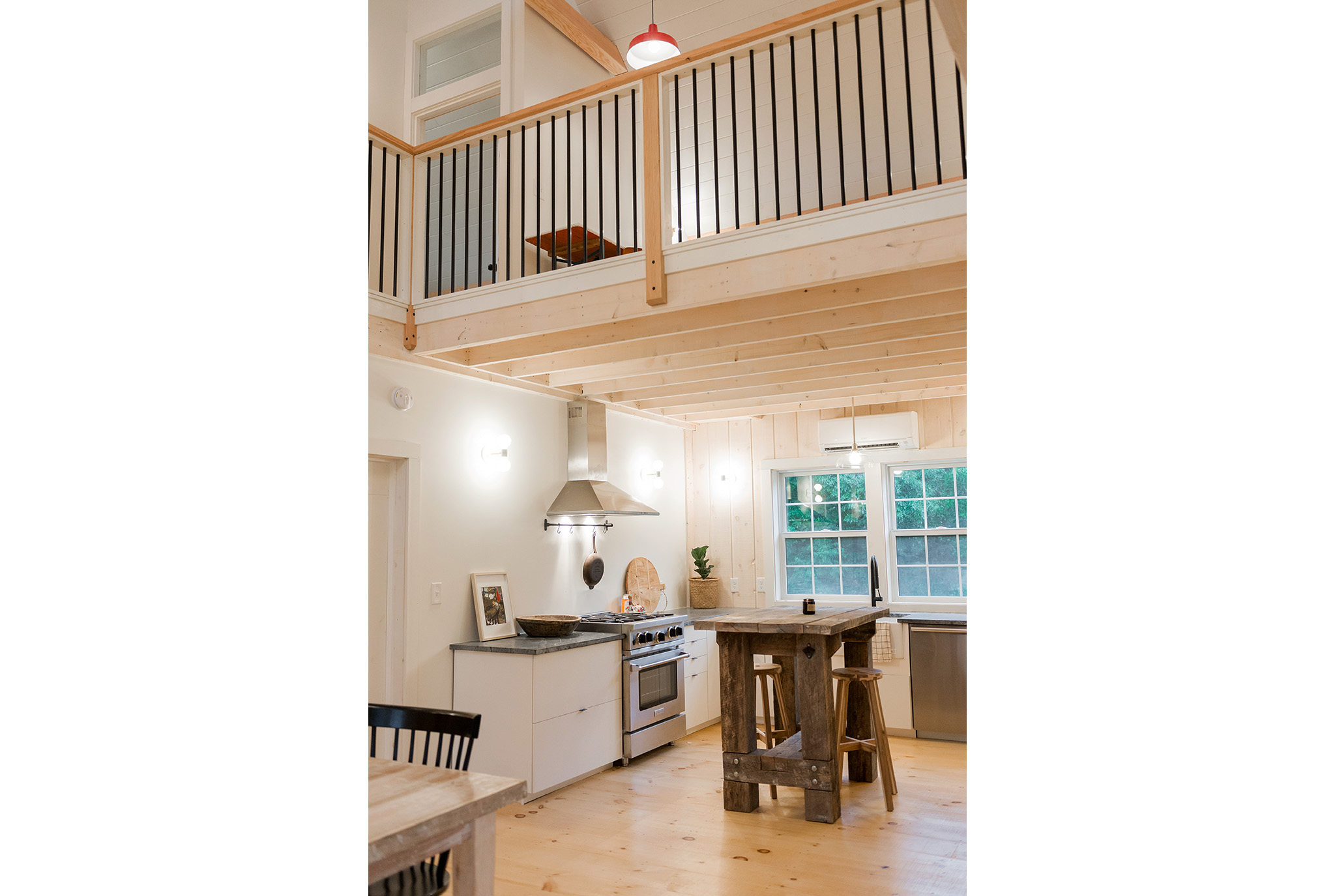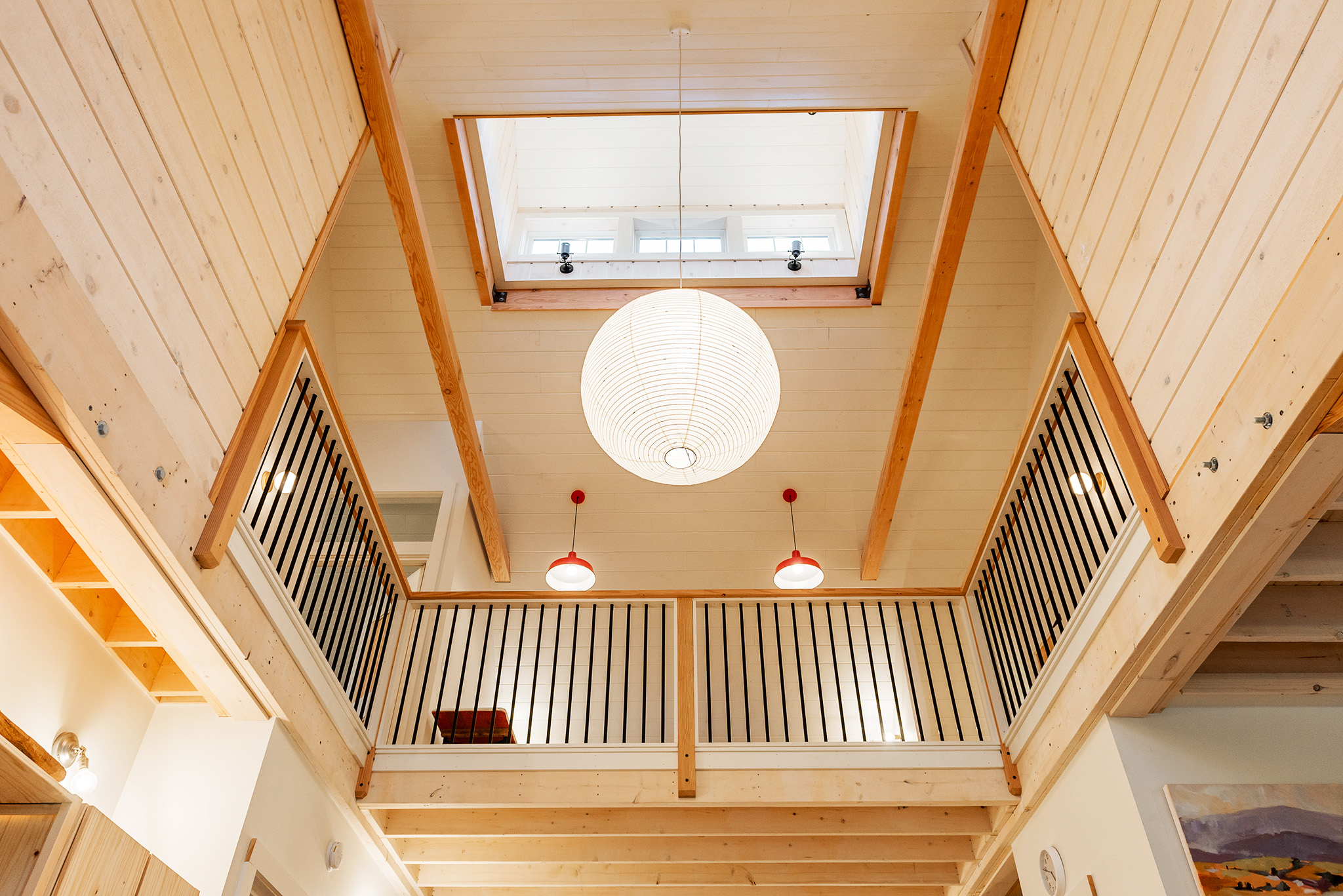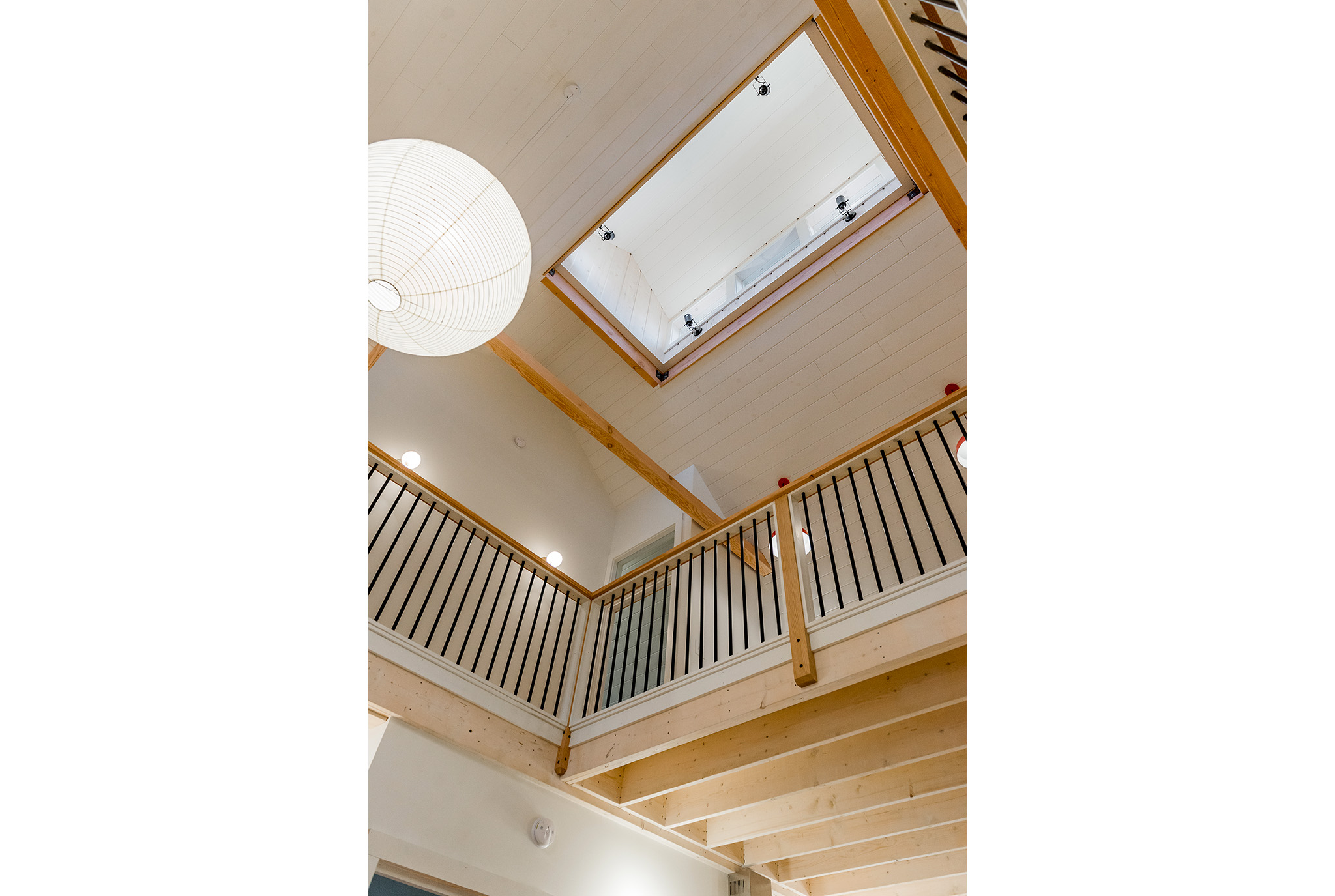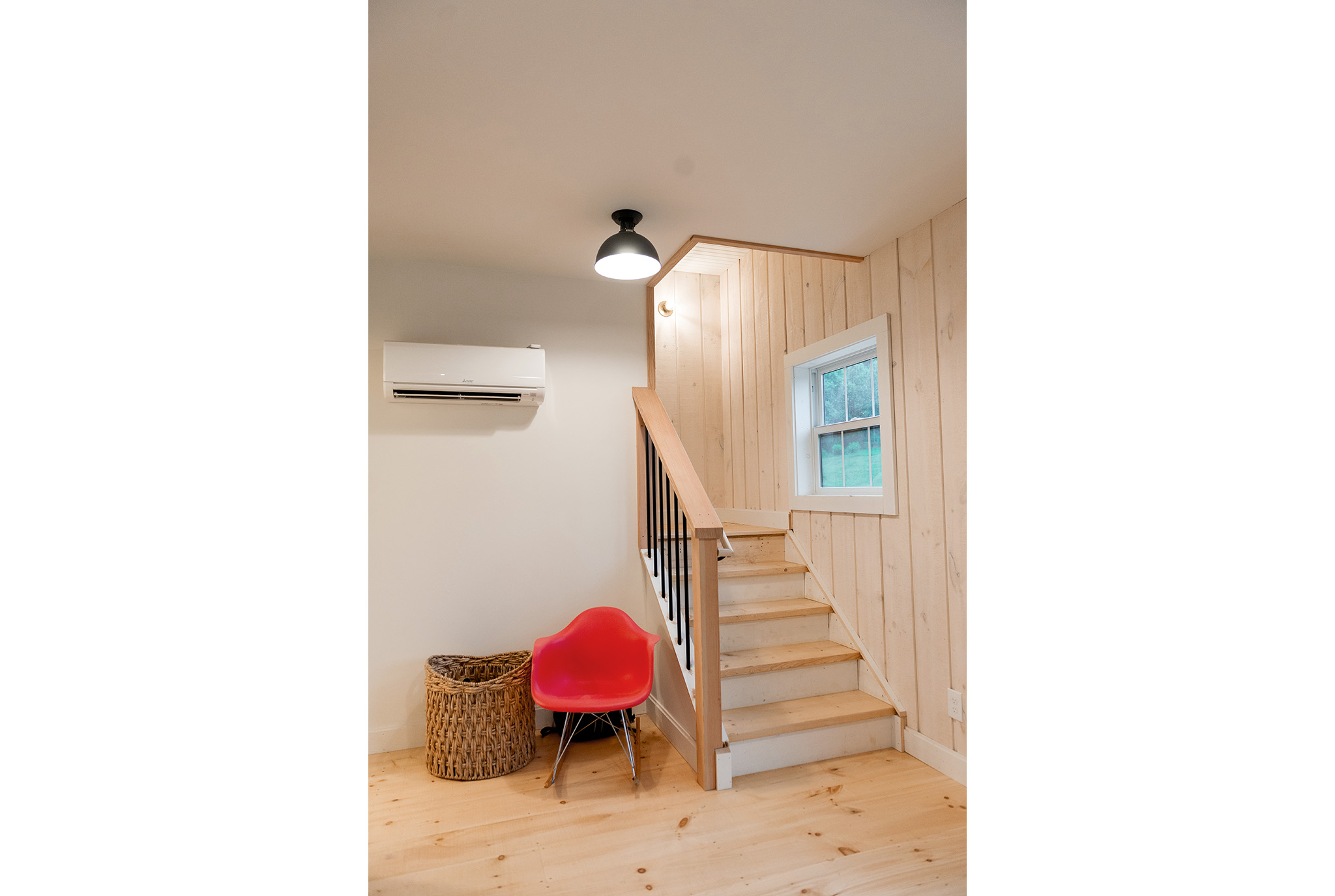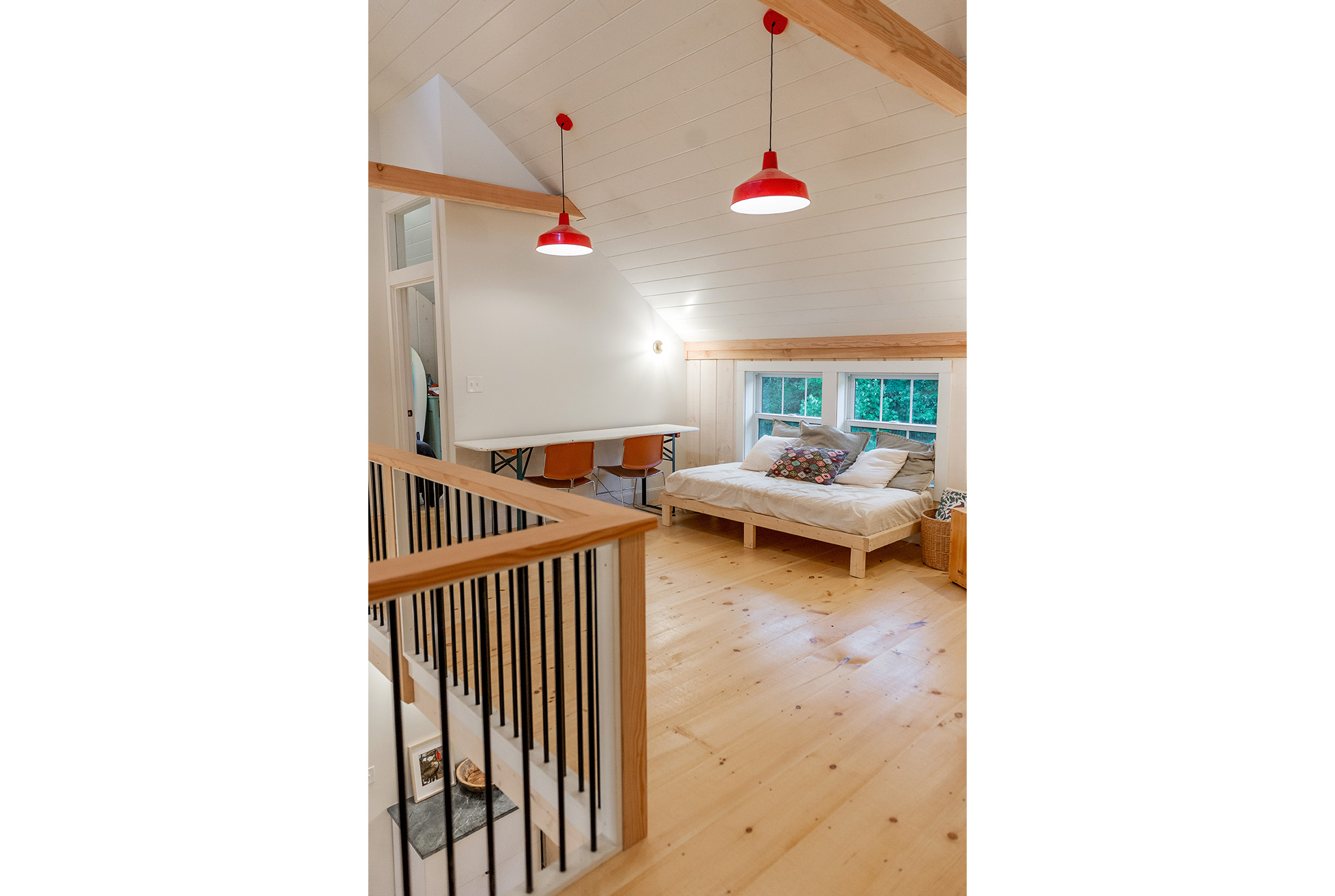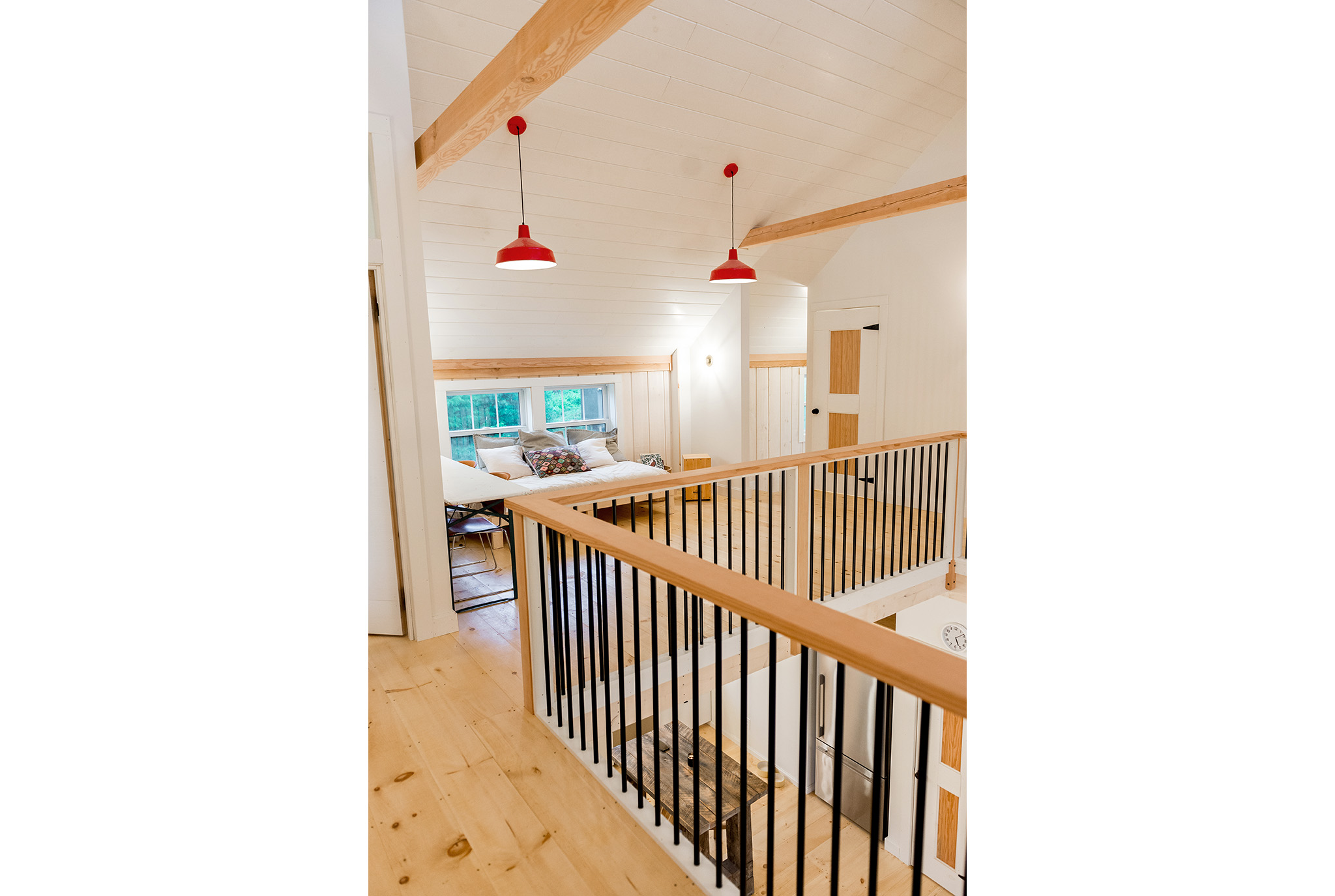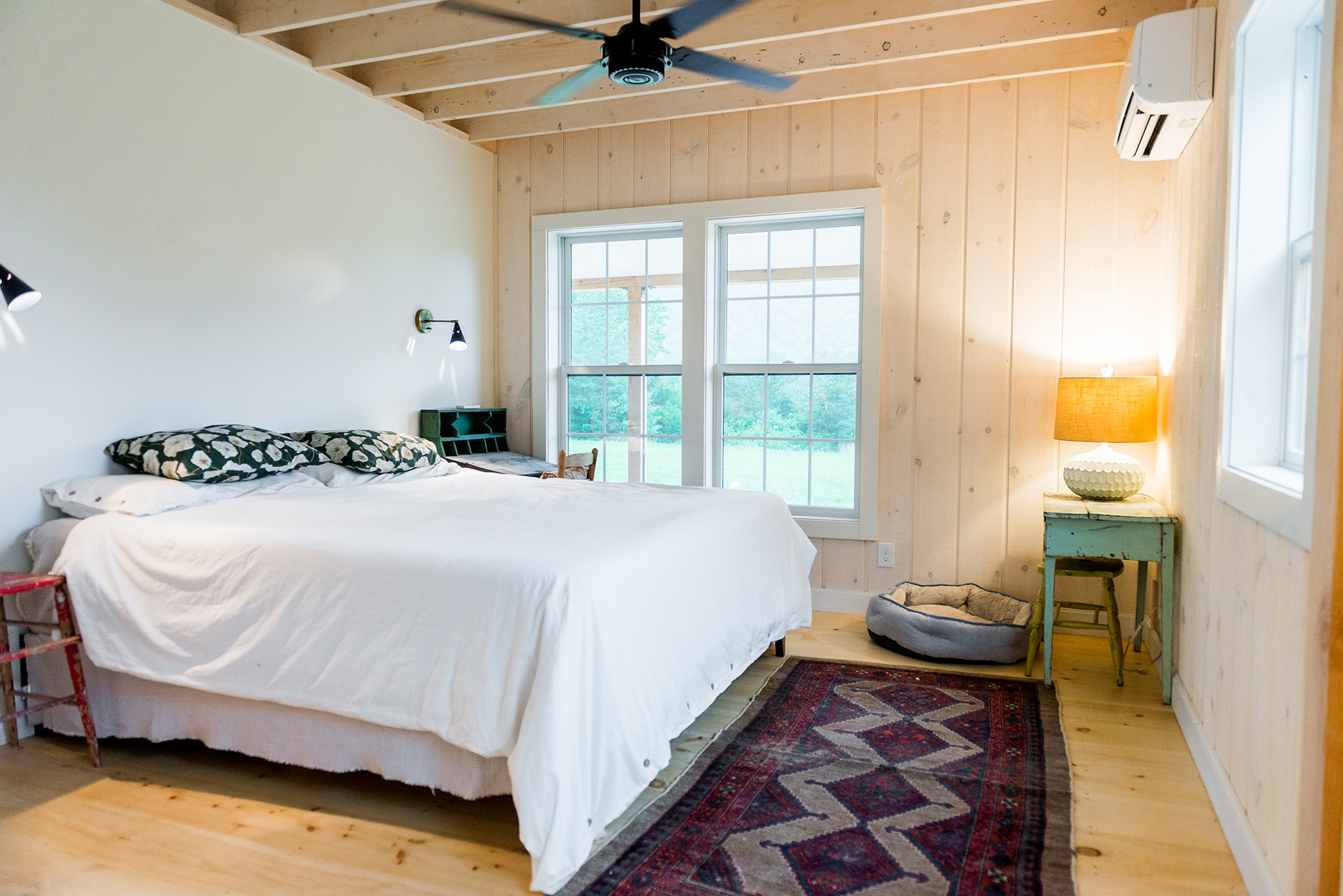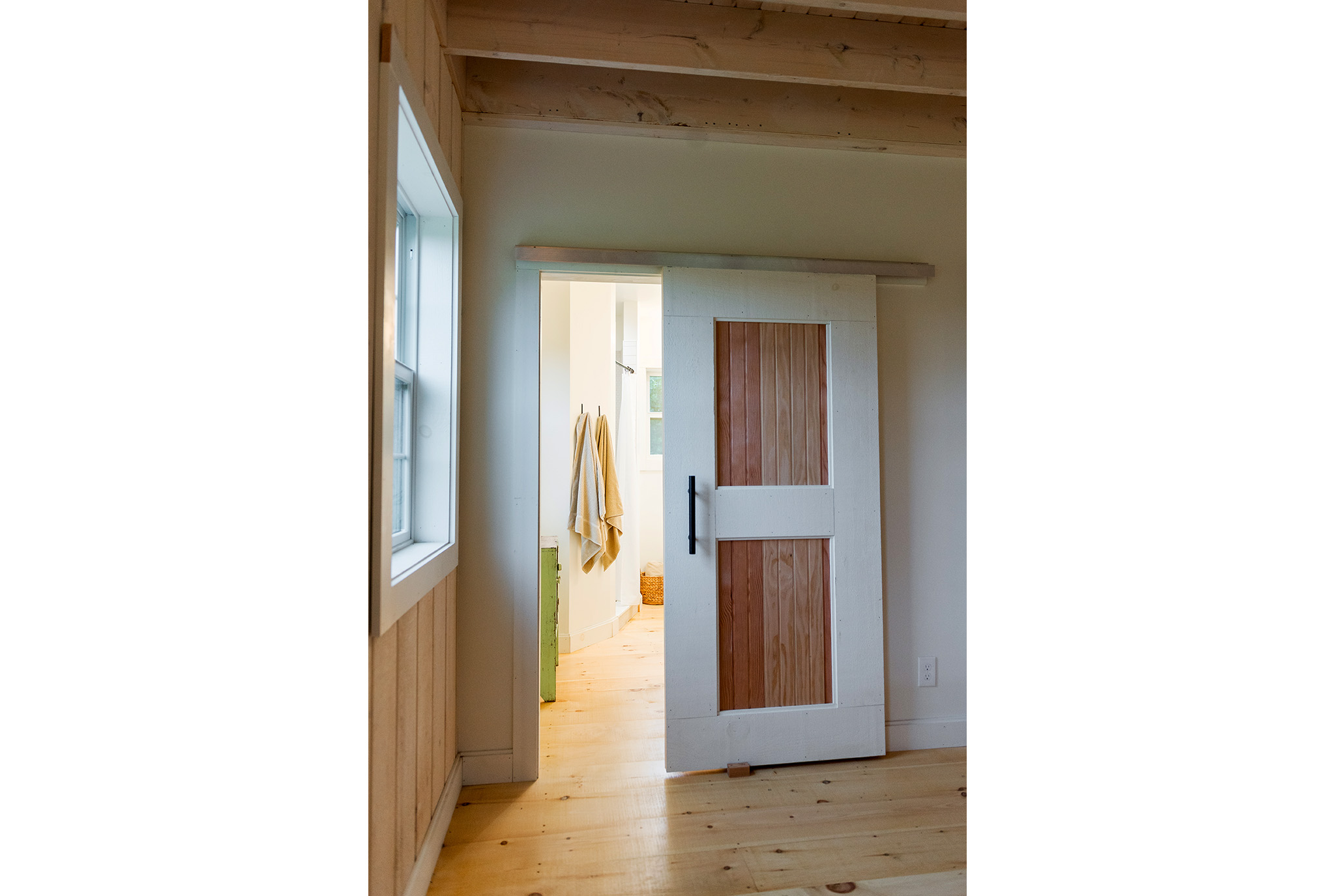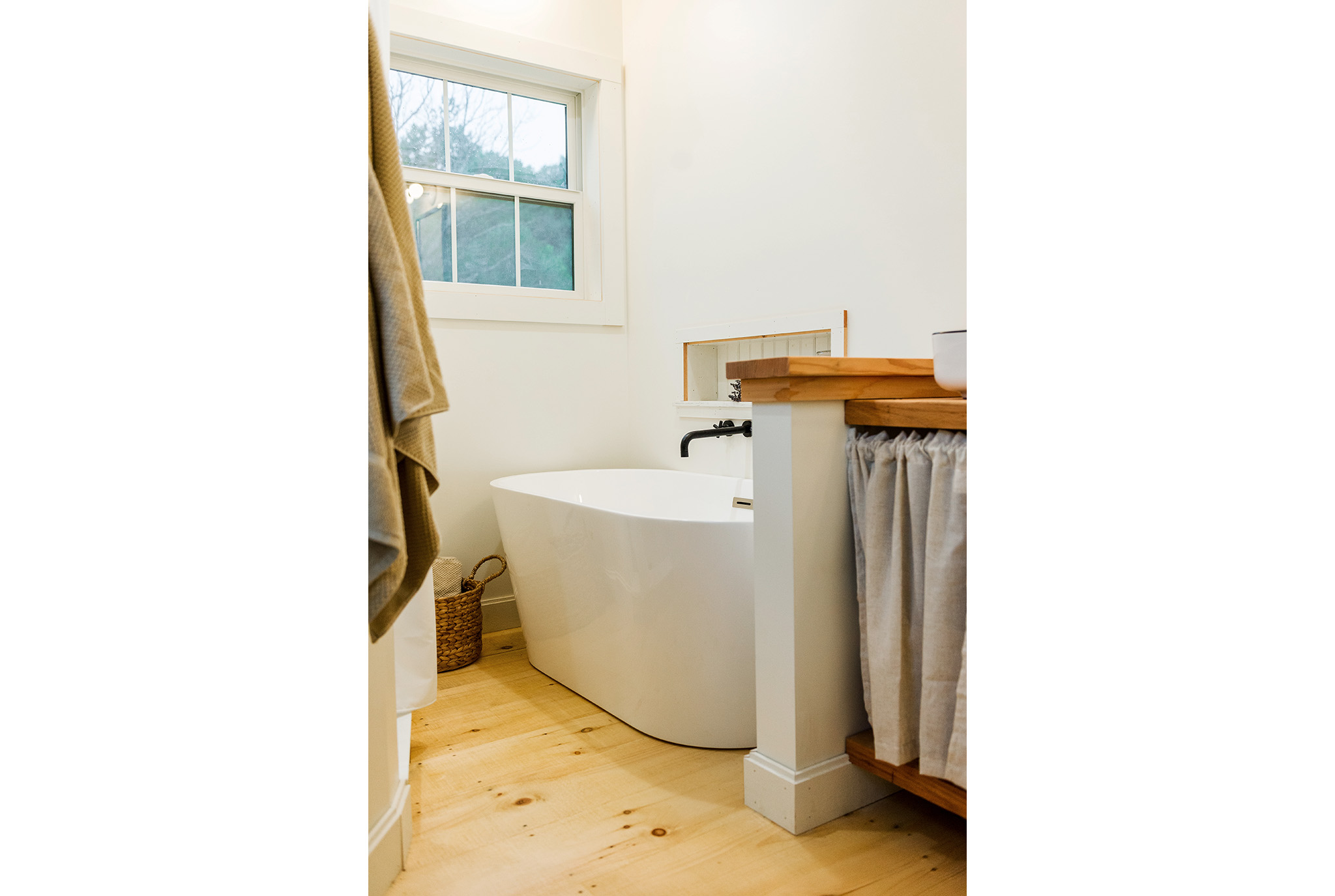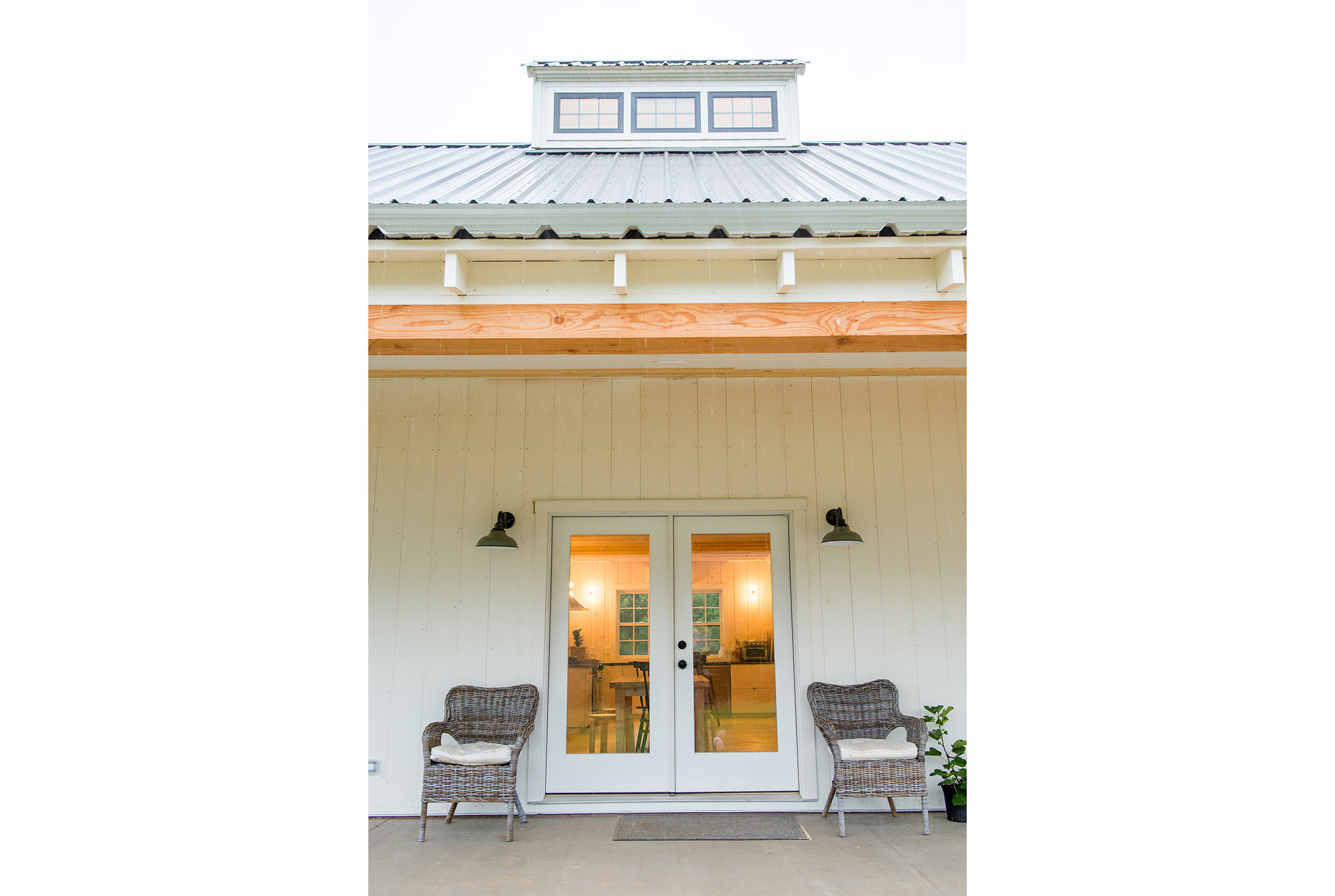 A home is where stories are lived and shared and welcomes others into a safe place of belonging. It's where you'll hear laughter around the long table, where peace is passed and love is understood. Where families grow and play. In the hustle and chaos in life, it's a place of warmth and beauty where we can enjoy a long exhale. Our dreams and desires for a home were birthed in our hearts long before we knew George or Geobarns, but when we met him, we connected immediately as soul friends and we knew that a Geobarn is what our hearts had been longing for. It was a dream we had to fight for in some difficult years prior, but a glimmer of hope remained and we knew it was not a coincidence when we were led to George through a good friend.
In our first conversation with George, we knew he was different than any builder we had known. His love for his work, and more importantly for the people he was building for stood out to us and we were drawn to his personal attention to our lives and about our future home. Dormant dreams were awakened. Broken places were invited to wholeness. As we sat across the table from George in one of our first meetings about a Geobarn, he asked us questions about the narrative we wanted for our home. He invited us to uncover what we had long hoped for. What did we want people to feel when they walked in the front doors? What was most important to us? And so the story began. This had us search deep inside for truths that would be the foundation for our home. George has a way of inspiring the best out of others (out of us!) by his genuine care, and he deeply values each client by holding space for their dreams.
Our building experience with Geobarns was filled with joy and excitement and we never felt without support in any decision. All along the way we had clear communication with George and Casey (who gave such good care to us as well) and one of the most skilled master builders on site to build our home. We loved watching beam by beam go up, it is truly a work of art. The mix of industrial details of a Geobarn mixed with the warm wood and the most amazing light even on a dreary day, we are surrounded by beauty. George listened to us, heard us, and designed a home that we wouldn't change a thing about. We enjoy coffee on the front porch, opening up the front doors as we share a family meal together at the table, the way the sun shines on the cupola, the beautiful custom doors… everything…. we love everything. Building a Geobarn was a transformative life experience– Worth every moment along the way.
Lifelong friends and happy clients,
Steve and Jen