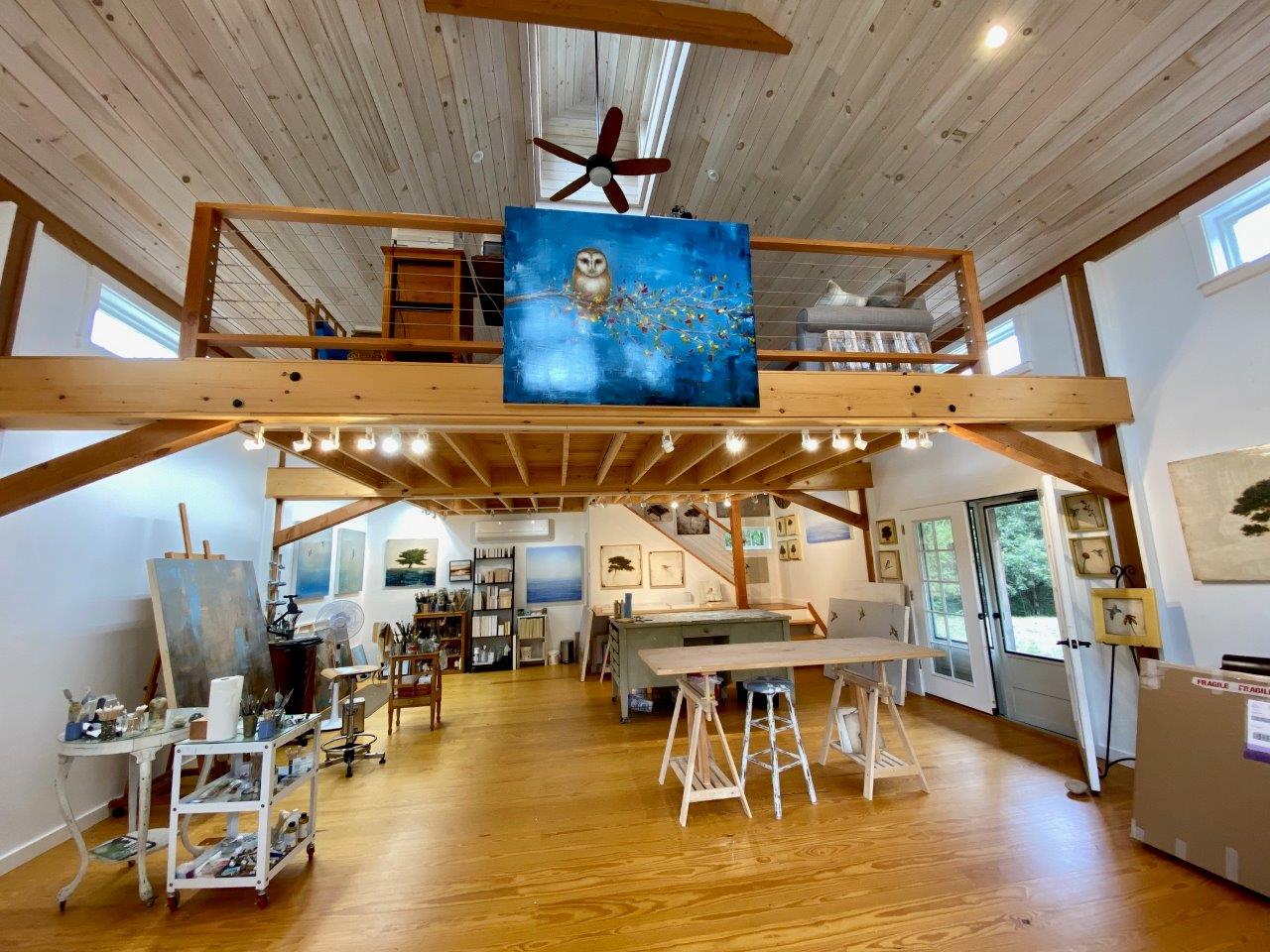 Vineyard Painting Studio
A Tranquil Art Studio on Martha's Vineyard
On Martha's Vineyard, amid the natural beauty that inspires her, our client engaged Geobarns to build her a studio dedicated to her art.
Our client's recent work combines fields of modern, textured abstraction with plant or animal figures rendered with the precision of northern Renaissance masters. Of course the tension between old and new, fine and rough appealed to us immediately. The resulting studio is an exemplary small Geobarn for a working artist.
One large volume, framed with clear-span timber girders, opens the space entirely to reconfiguration and flexible work. A clean, modern corner stair climbs to a timber platform above, which is pulled back from the gallery and work walls to admit daylight from the building's cupola to the entire perimeter below.
Photography courtesy of the artist, Jessica Pisano