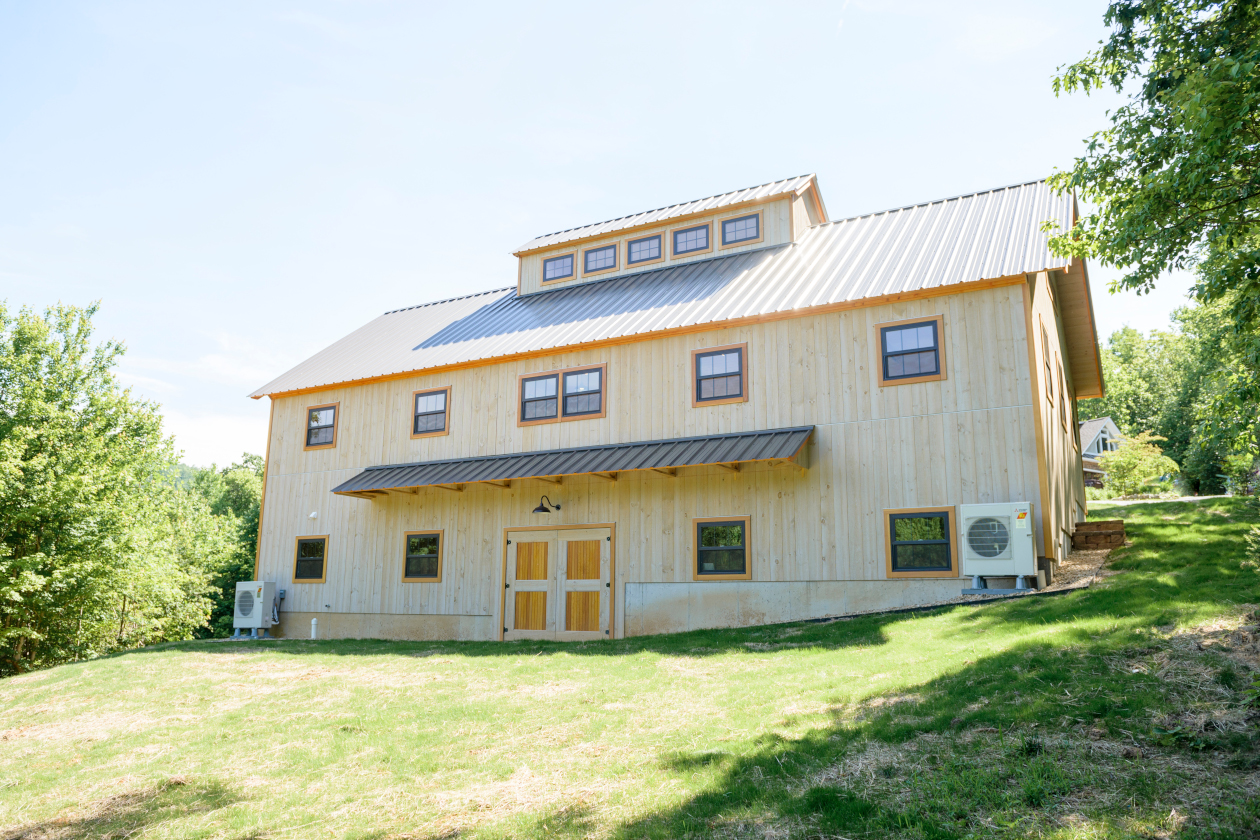 Virginia Woodworking Studio
A Woodshop in a Bank Barn with Mountain Views
Our client, an experienced craftsman, had operated three shops over his career in wood. All his lessons-learned shaped this Geobarn project into a hillside barn structure. Concentrating most activity on one loft floor, with material and equipment storage below, the location allowed grade access to both floors. This project illustrates a number of cost-effective ways to achieve airy, unobstructed space. The quiet exterior makes the structure a timeless-looking addition to the driveway entry to the property.
The upper floor is finished to gallery quality with vertical wood paneling and white washed beaded ceiling. The exposed collar ties provide ample points for spotlights for finished pieces. additional indirect lighting, placed in line with the exposed vertical framing posts, provides additional light sources. The bottom floor is garage and storage space uninterrupted by support posts thanks to the Geobarns truss system. At one end, custom built swing doors enable vehicle access, while a second set of custom built swing doors provides access to the mountain meadow building site.
This Geobarn shows that a simple barn can be uplifted to a stunning gallery suitable to create and display fine woodworking art as well as embracing the spectacular views.