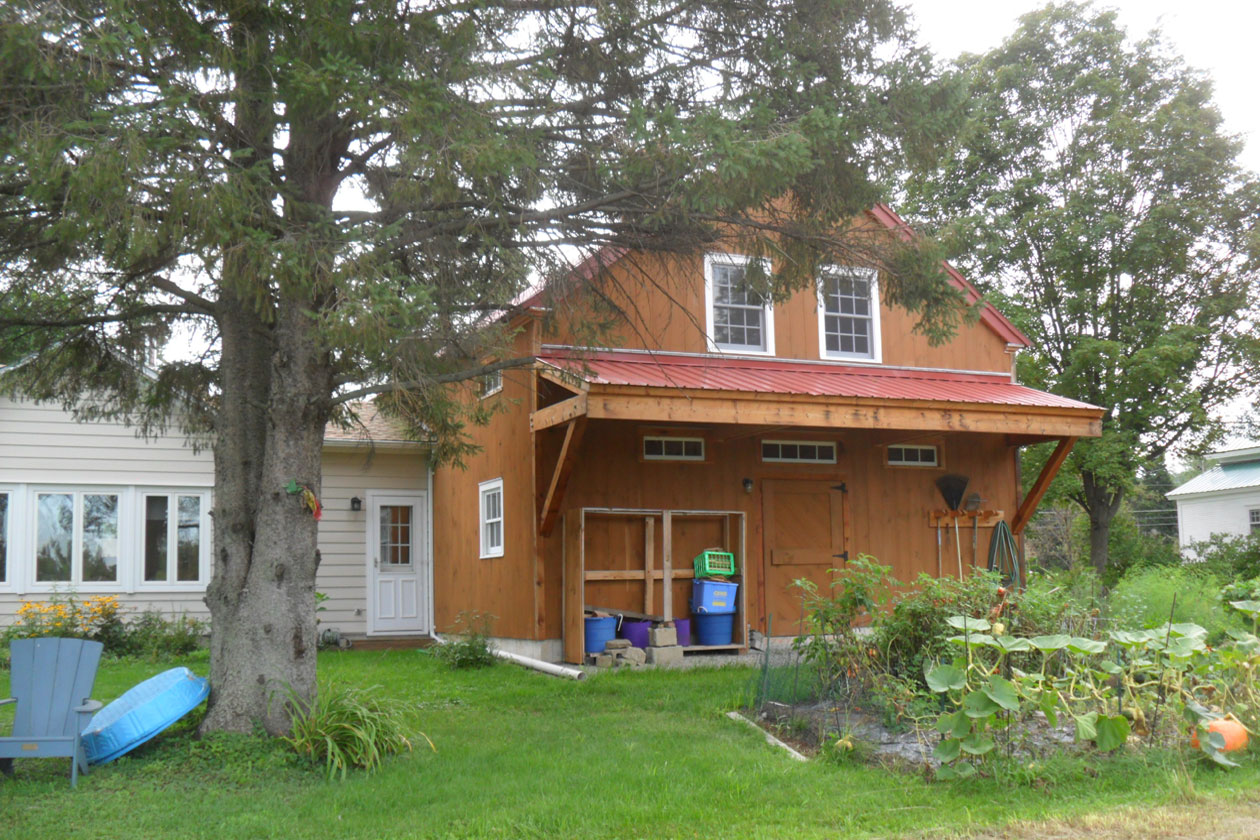 Williston Garage Barn
A simple addition that solves several problems
Sometimes a dream garage just solves a number of problems. Our clients needed a garage to store their vehicles, especially in Vermont's winter season. Additionally, they needed space to store tools and supplies for their home garden. The site was further restricted in space; anything they built would need to fit within a small footprint.
Geobarns adapted our typical small-footprint shell to deliver several functions in a garage that complemented their home in a common New England style: a carriage house connected to the home by an enclosed breezeway, which farmers have done for generations to access barns without having to go outside.
The resulting Geobarn provides room to park two cars. Our superior vertical volume created ample second story space for additional living space and storage. Out back, a cantilevered awning creates a covered porch to store gardening tools and supplies, with a hand-built swing door for garage access. Clerestory windows above the garage doors and back door enhance the natural light in the garage despite half of one side being enclosed by the connector.
This project exemplifies how Geobarns develops solutions that do more than expected, even when the primary driver of a dream garage is practicality.