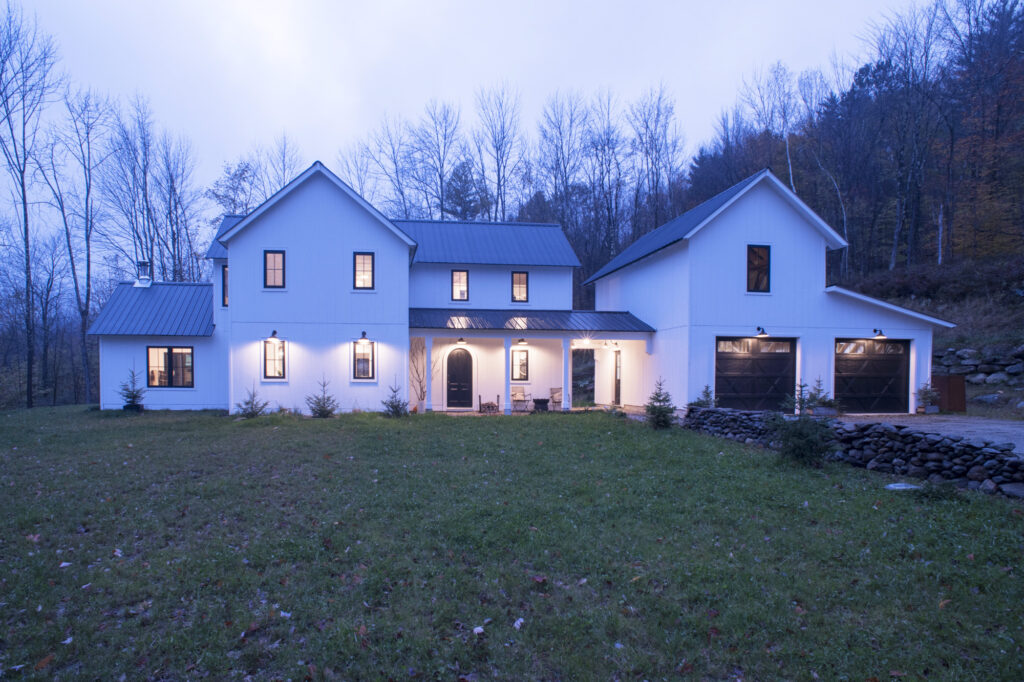 Green Energy Times, a leading newspaper for advancing green energy practices, has published an article about our New England Modern Farmhouse.
Our clients found a stunning property in Vermont with views of Camel's Hump mountain and the Winooski river below. They worked with Geobarns to realize their vision of a fully modern home, using vintage industrial, architectural and farm fixtures. Counterposing two Geobarn shells, modified to the cleanest possible forms, they created a stately home and garage-apartment, connected by a porch that creates its own space in front and rear.
From Green Energy Times:
Since May 4, 2009, Green Energy Times has chronicled, and been a catalyst for educational leadership in aligning environmental responsibility with profitable business practices. Through our bi-monthly distribution, subscriptions, websites, events, peer-to-peer network and research, we enlighten and promote the potential to drive transformation and accelerate progress — towards a sustainable future for us all.