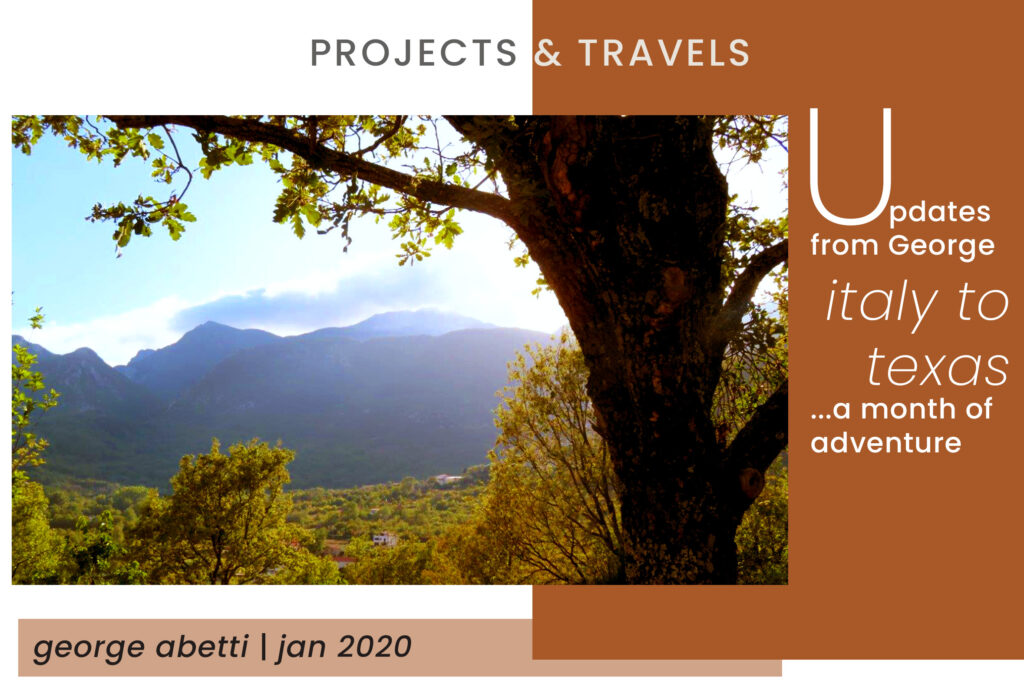 In the past month we have racked up some miles… journeying to Italy with Casey and David to develop a master site plan for the Rochetta project — including water pathways, vineyard, roads, new and medieval buildings, and development of a permaculture farm.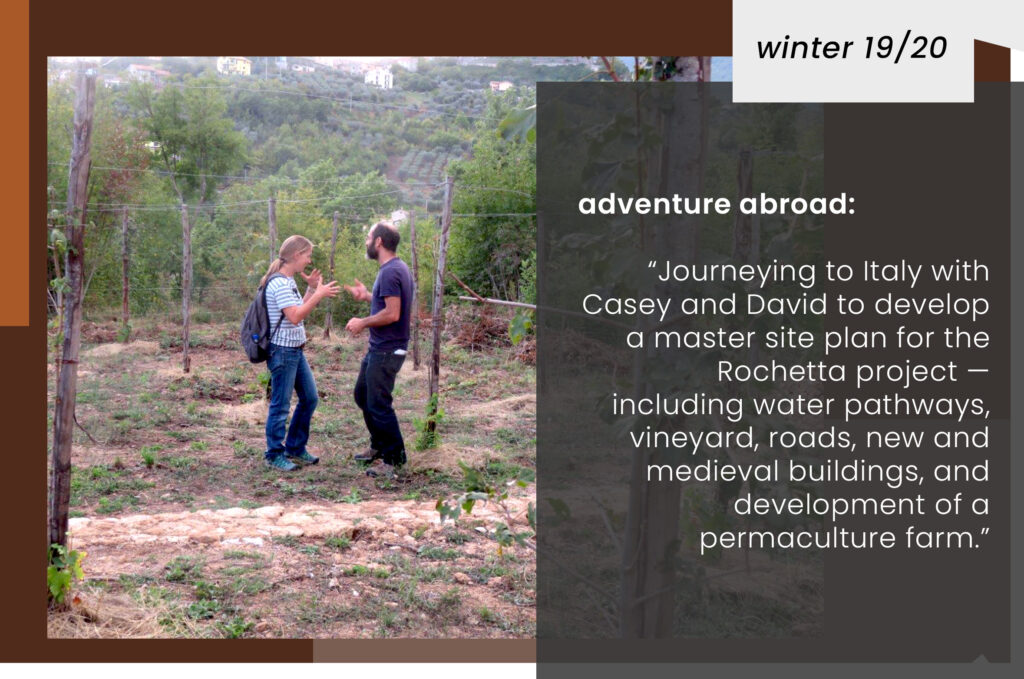 Casey learned to overcome her lack of Italian by using her hands with our local project bee keeper, and David did his magic transferring a drone shot onto a map for the current master plan.
In the meantime, Susanne is working with Nicki (our daughter in law) to transform the local piazza on a hilltop town — re-doing our offices there, which already look way better than just a few months ago.
The vineyard is flourishing, we started the road and infrastructure last week and will be doing the pond and irrigation shortly — as we await the permit to build… and planting tree guilds along with a wide variety of bee-friendly flowers and shrubs to sustain the property for years to come.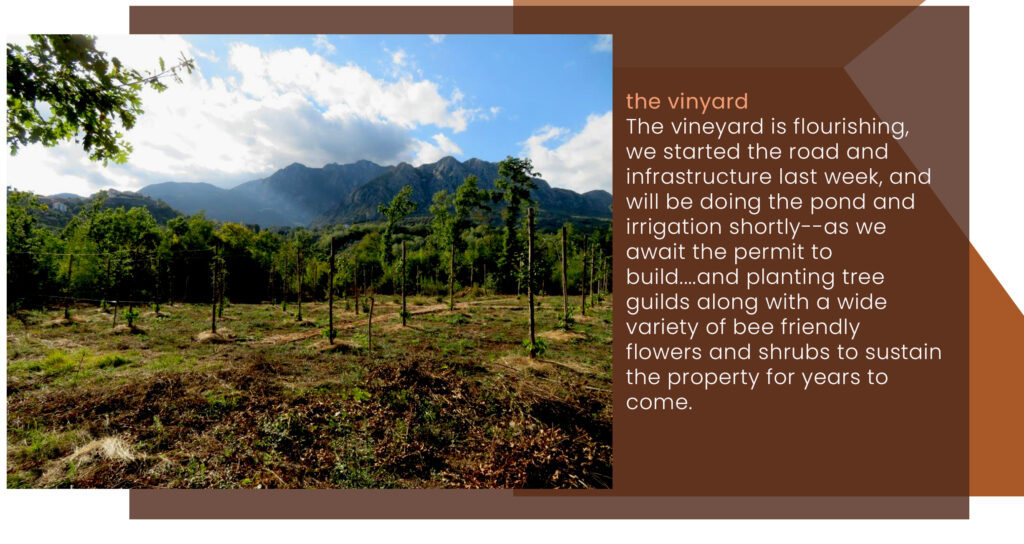 We took in the undeniably beautiful views of the nearside of the hilltop town throughout our trip to Italy.
---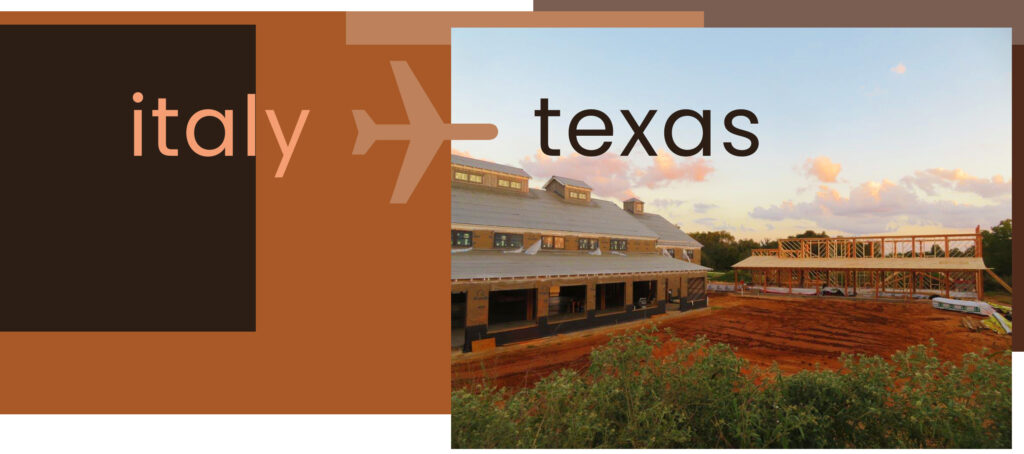 Meanwhile, having gone there from Texas… I am now back north of Houston where we have started the spectacular chapel with its impressive scissor trusses (a first for us) and high vertical space stabilized with a huge porch, creating a lovely cloister surrounded by both buildings… where many couples will choose to get married or have their receptions… and watch the sun set, or even a spectacular thunderstorm now and then (the illuminated window facade below is from lightning — NOT the sun).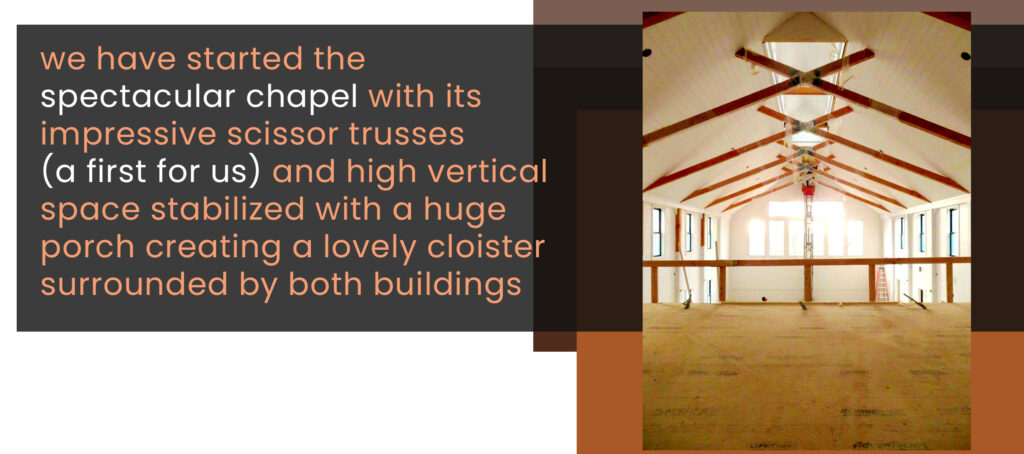 The crew is incredible — the upper beam was up in just eight days — and the installed trusses are amazing. Our indefatigable clients are busy choosing colors (brick border and paint) and are ecstatic with the Windswept Siding from reclaimed forest fire trees across the western US… an amazing find that creates a stunning aesthetic for our project at Arrowhead Hill. Follow them on Instagram.
Needless to say… this has been a massive project — built in record time which we started at the beginning of August and will have the second shell weathertight (God willing) well before the end of the year, giving us time for all the finish work during the winter rains in time for the spring wedding season.
While I am often tired and miss home (yesterday Susanne had a cider pressing with local friends) — I know I have the privilege of doing something that truly matters to a truly wonderful family here in Montgomery TX, whom I will love for the rest of my life, as they have shared their hearts and home with me these past months.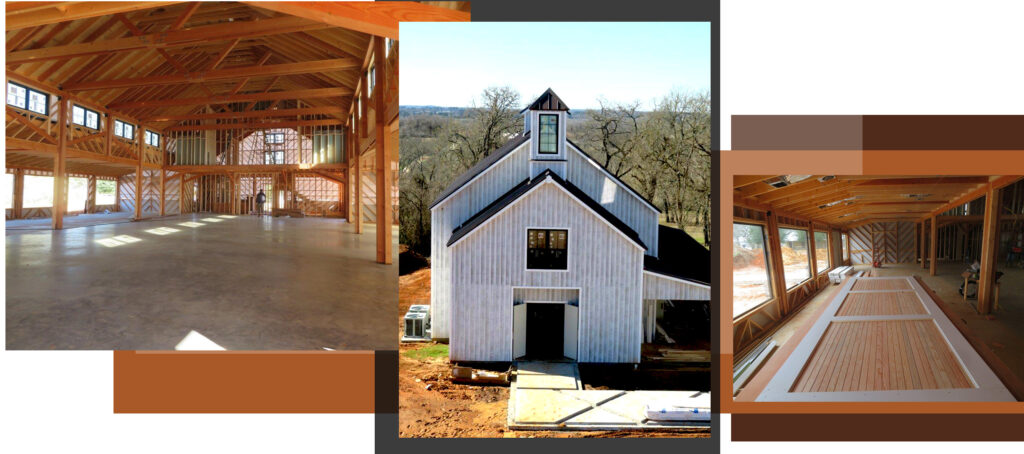 We may have built some beautiful buildings — but we have built each other's lives as well — with the help of countless others who have passionately poured themselves into this odyssey.
I am very thankful for this, and for all of you as well.
— George